By Thea Kelley 
No, this post isn't about how the economy will perform next year.
It's about asking for what you're worth, in your existing job or in a new one.
As women, we tend to be afraid to negotiate. A meaningless fear? Not entirely. Harvard University researcher Hannah Bowles has shown that women who ask for more money are more likely to be negatively perceived than men who ask.
But it's also true that those who negotiate a hiring package are, on average, likely to walk away with 7% more salary according to Linda Babcock, author of Women Don't Ask. As for getting a raise, a 2015 study by Payscale showed it works 75% of the time.
There are ways to negotiate with less risk – and more success.
In a recent interview on VoiceAmerica's Career Confidante program, "No-Fear Negotiation," I explained an approach to negotiating a job offer or raise that can have you taking home the salary you're worth in 2016. I teach this method to my clients, who consistently end up with items they wanted: a higher salary, a more convenient work schedule or other perks.
In my own career I've personally experienced breaking through the fear barrier.
Before starting my own business as a career coach, I went through various positions – editor, corporate trainer, manual writer – and like many women I had never dared negotiate a job offer or a raise.
Finally I took the plunge. An organization offered me a fulfilling role for which I was very well qualified; in fact, I knew I could do the job in less than 40 hours. I forced myself not to immediately say "Yes!" Instead I said "Thank you, I'm very excited about this offer. I'd to sleep on it and then talk with you about the details. Could we meet tomorrow?"
My first-ever negotiation earned me a four-day work week – not something I would normally recommend asking for, but the circumstances supported it – plus an increase in the starting salary!
What's the key to negotiating successfully and safely? Preparation. Read my blog post "Salary Negotiation: You Can Do It!" for a quick primer. Here are some key points for right now:
Know your value, based on salary research and your skills.
Emphasize the value you bring.
Collaborate (think "win-win") to build an agreement that works for both parties.
Keep your tone positive, warm and enthusiastic.
Familiar? Well, here's something you haven't seen elsewhere – a little formula for the actual "ask." Let's say you've been offered a job and you want to negotiate the salary, salary review date and work schedule.
At the negotiation meeting, as you bring up each item, ask for what you want by saying something like this:
"So, can we talk about the salary?"
"What you've offered is (their offer)."
"What I had in mind is (the highest reasonable salary based on research) because (your skills, your value to the organization, and perhaps a mention of the salary research)."
"How can we work together to get closer to that?" or "I'm wondering what's possible around this?" or "Can you help me with that?"
To put these techniques into action, your next step is to practice. Role-play the negotiation discussion in your imagination, with a mirror, with a friend – or all three. The more you prepare, the less nervous you'll be!
Make it a New Year's resolution to become a skilled negotiator – and earn what you're worth in 2016 and the rest of your career.
—
About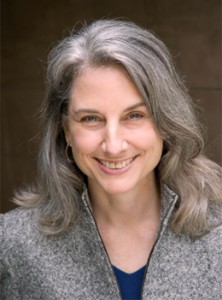 Thea Kelley, CEIC, CPRW, OPNS is a certified job search and interview coach who has been facilitating career breakthroughs for a vast range of individuals over the past 15 years. Her services include interview coaching, resume reviews and LinkedIn profile services for clients nationwide.
For job search tips or to contact Thea, visit www.theakelley.com/blog.
—
As I get ready for the annual tradition of closing our blog for two weeks over the Christmas and New Year's Holidays, I wanted to send you off with some food for thought. I ask you, will 2016 be the year you will earn what you're worth? I hope this post helped inspire you to negotiate and seek your worth based on the value you bring to the table.
With love and support,