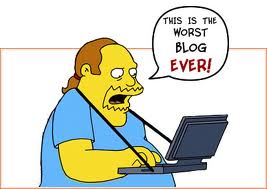 Get ready!
This is going to be, officially, Women On The Fence's worst blog post to date.
I have been locked out of my own site. Yes, my own server smoked me out. The world can get onto WomenOnTheFence.com.
Not me.
Maybe it locked ONLY me out, due to overuse and abuse. Don't think this isn't a sign from God!
Anyhow, I have a Skype Consulting meeting in 30 minutes, phone interviews, keynote speech prep and more. A full day. And this morning was my only time to write.
That time came and went. This post was submitted by my server people.
So, I'm rolling with the punches until I can re-enter.
Life is like that sometimes. We plan. God laughs. It sucks. We cry. And then we realize, we aren't as important as we thought.
So, no inspirations today. No words to guide you off the fence. As I told you, just one really sucky blog post.
On a lighter note, I am celebrating 17 years together TODAY with my man. Yes, it was 17 years ago today we had our very first kiss in the park, watching 2 lesbians make out on the park bench next to us. Honey, I'd do it all over again! I love you to the moon and back.
Until next time, when I'm allowed back into my own domain, adieu.
And as Rihanna would say, "Cheers to the freakin' weekend!" 😉
xoxEDxox