Erica Diamond here reporting live from Day 2 at C2MTL.;)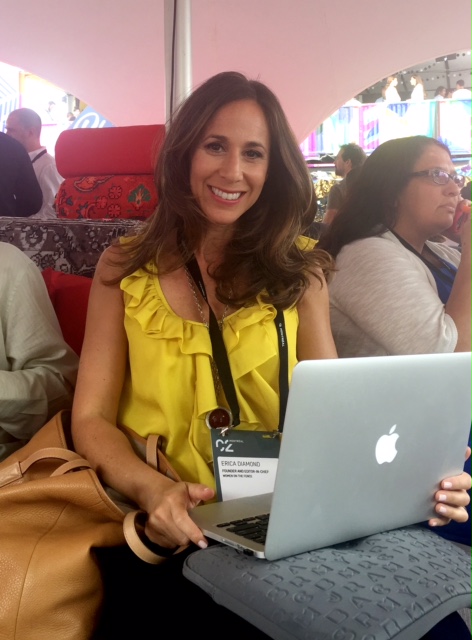 For those of you who may not have heard of C2MTL, well, I quote my friend Jenn Campbell of Diary Of A Social Gal… I think she says it best:
The likes of ALEC BALDWIN, ANDRE AGASSI and CHELSEA CLINTON  are headliners, along with the beyond impressive likes of other inspiring and brilliant globe-changers including JANE MCGONIGAL, JORDAN BROWN, ADAM GARONE, DAVID SHING, KIMBAL MUSK, MARIJE VOGELZANG, CAITHRIN RINTOUL,  LEILANI MUNTER, MARIKA ANTHONY SHAW and MORTEN ALBAEK.

The venue is astoundingly cool (next level) and entertainment comes by way of epic homegrown band Arcade Fire.

Yes, commerce and creativitiy are about to explode in the best way and we'll have all the exclusive coverage."
Also take a look at this. You might know someone at 1:30.
It's my third time at C2, and it is nothing short of awesome. This conference is the real deal. Trailblazers, out of the box thinkers, creators, all here to learn, network, and up their games. In a nutshell, very WomenOnTheFence-esque.
But, as I have blogged before, you can't do it all.
And motherhood took precedence this morning. I missed some incredible speakers here today. As I walked into the conference an hour ago, three people came up to me and said, "You're just getting here now? The morning was so you! You would have loved it!"
I get it. Yes, I know. Thanks. But I stick to my policy and priorities always… family first, work second. And it was worth everything to see our little Prince Charmant in the school French play. Those memories you can't get back.
Take a look at what's going on here today.
Also very WomenOnTheFence-esque, by the way? Everyone around me now is drinking beer and wine outside with lunch. So great. I am sitting this one out though.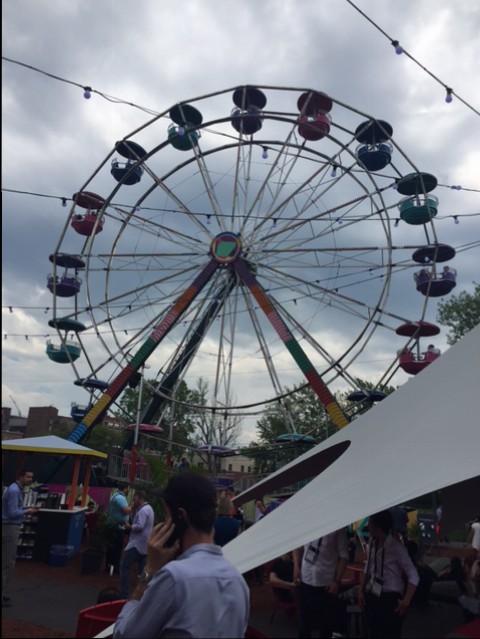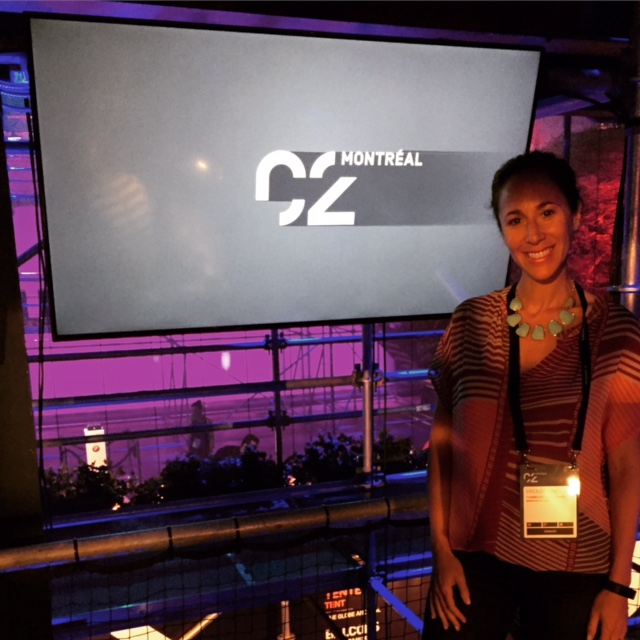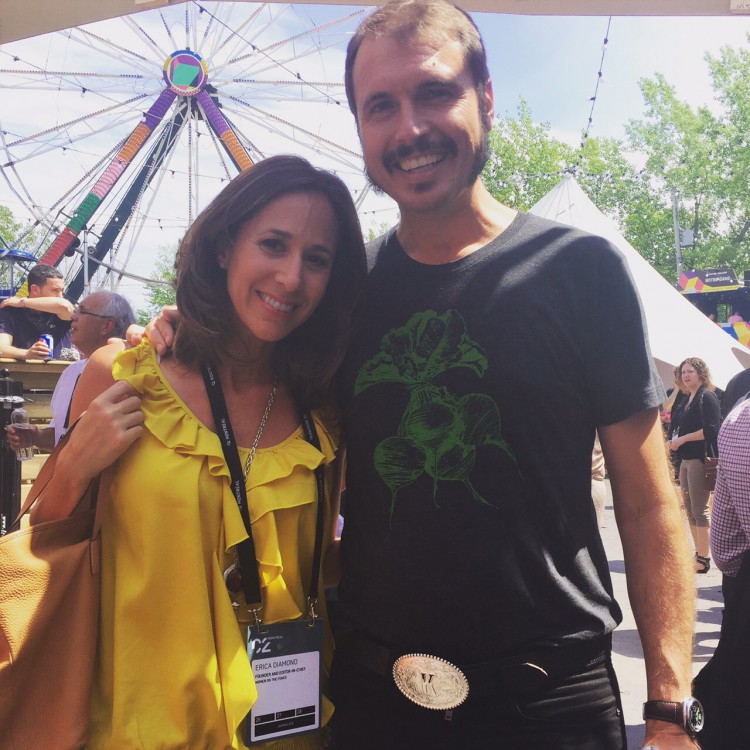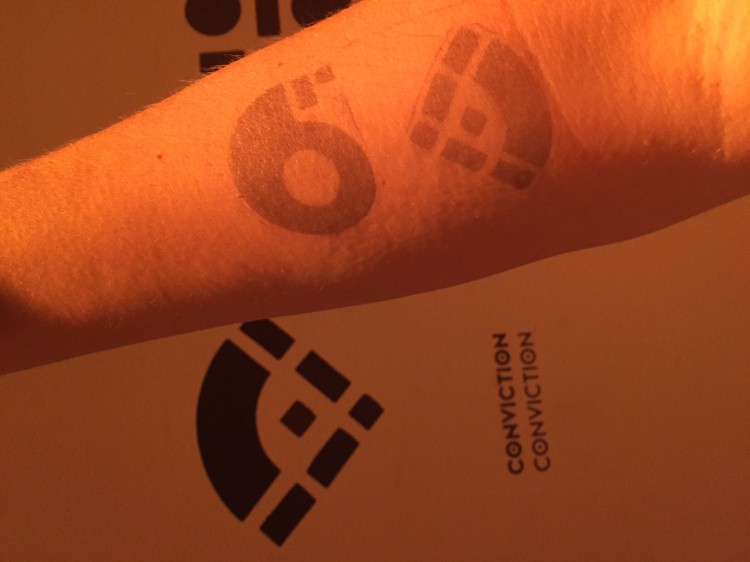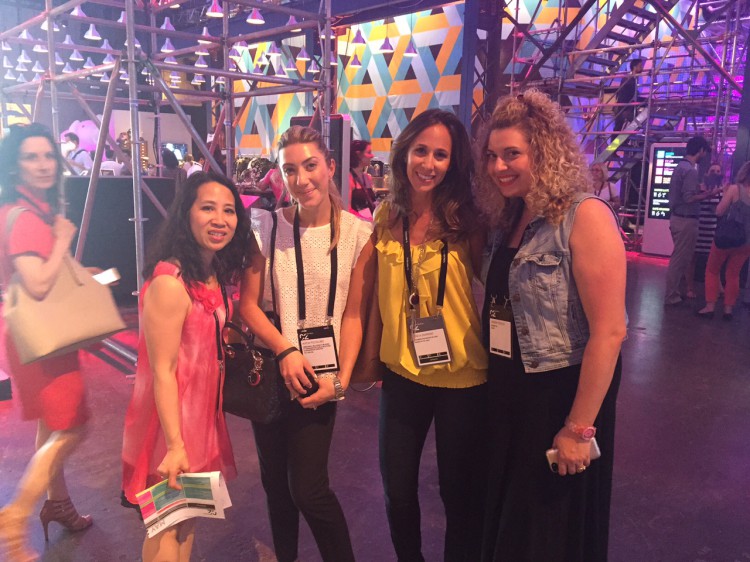 So before I leave you to go learn some more, some highlights and wisdom coming out of the conference thus far:
"At @SidLee we believe status quo is riskier than change." #C2MTL On-y vas! pic.twitter.com/xPNHRUFFyP

— Janice Wong (@runcomrade) May 26, 2015
81% of workers are disengaged = 3 trillion $ in lost productivity. #janemcgonigal #C2MTL — 42 Comets (@42Comets) May 26, 2015
The opposite of play isn't work… it's depression. #C2MTL

— Michaël Grégoire (@Mic_Gregoire) May 26, 2015
Floating meeting. Awesome! @C2MTL #C2MTL pic.twitter.com/dq3Y5LWnW2 — NathaliedeChamplain (@NatdeChamplain) May 26, 2015
Just met a mompreneur @C2MTL who pumped milk for her newborn and sent it home via taxi. THAT is dedication to both baby and business. #C2MTL

— Laurie Davis (@eFlirtExpert) May 27, 2015
Technology should enable, not enslave – @mdennedy at #C2MTL. — Leanne Perreault (@leanneperreault) May 27, 2015
6th largest contributor to stress? Media Overload. Looking for answers on how to overcome at #c2mtl pic.twitter.com/F7gslD5pdB

— Koann (@Koann) May 27, 2015
"Make your password like your panties: exotic, secret + for God's sake, change them from time to time. That's disgusting." —@mdennedy#c2mtl — Jeff Chu (@jeffchu) May 27, 2015
"I don't invest in things I invest in people." .@AndreAgassi on his #investment strategy at #C2MTL. Amen to that. @C2MTL delivers the goods

— DIARYOFASOCIALGAL (@DiarySocialGal) May 27, 2015
"If you want to global, you HAVE to be local" – Patrick huard #C2MTL pic.twitter.com/ZsNT2jL9EP

— David Cormican (@c0rmican) May 26, 2015
I'll keep you posted. Looking forward to hearing Chelsea Clinton tomorrow. Sad to miss Andre Agassi late this afternoon – again, double baseball games and a high school parents welcome reception that will take precedence. Ahh the joys of feeling torn between parenting and career! Welcome to real life…  A bientot!