I have waited all week for this WORDLESS WEDNESDAY. Today we're off the fence! Today we're celebrating my love of four things: My Montreal Canadiens (AKA Habs), Jimmy Fallon, Twitter and a good bet.
In case you don't follow hockey, it was the Habs Vs. the New York Rangers in the NHL playoffs last week. And in case you don't know much about Canada, WE LOVE OUR HOCKEY! Well, my fave Jimmy Fallon took to Twitter to confirm a bet offered up by our Habs.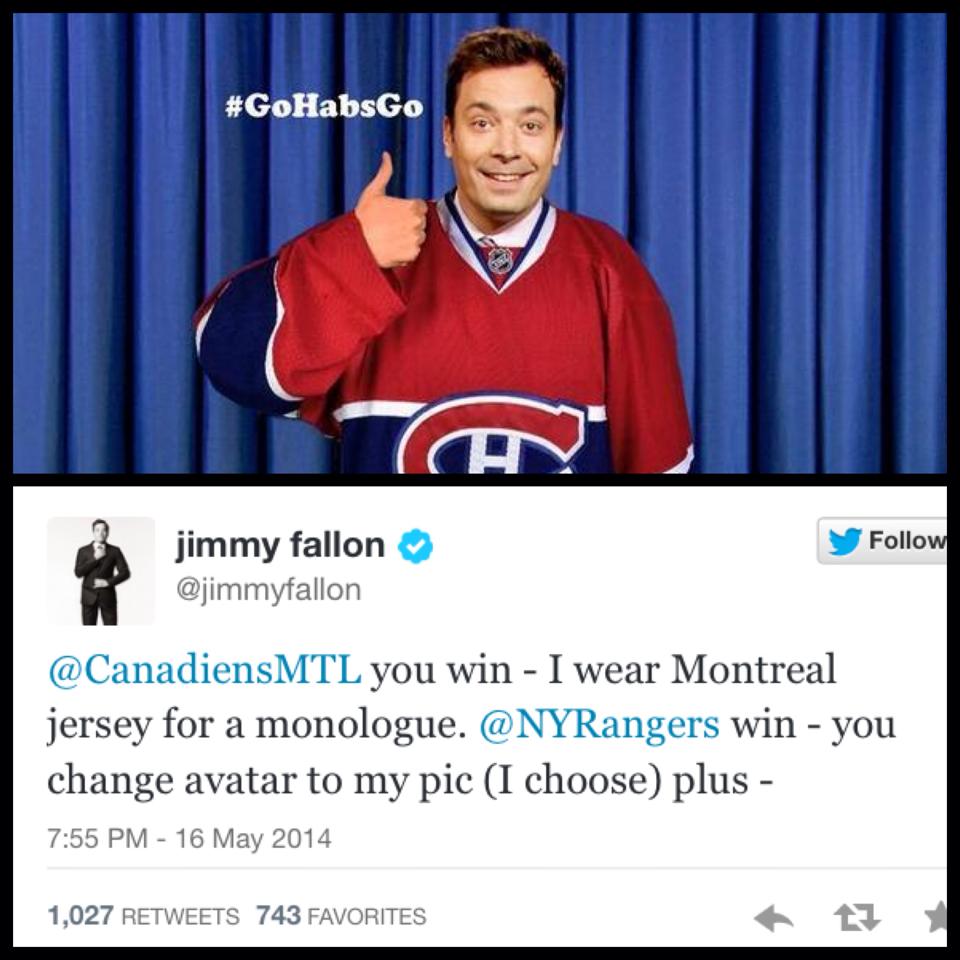 @CanadiensMTL you have to tweet out 10 (different) pics of your mascot walking around Montreal in public wearing a Rangers jersey. ?

— jimmy fallon (@jimmyfallon) May 16, 2014
The stakes in a nutshell? Jimmy confirmed that he would wear a Canadiens jersey during one of his Tonight Show monologues if Montreal beat the Rangers, and in turn, the Habs would have to change their @CanadiensMTL Twitter avatar to a photo of Fallon of his choosing for one day, plus outfit our famed mascot, Youppi in a Rangers jersey and post 10 different pictures of him walking around Montreal showing it off!
Jimmy, always in good spirits tweeted: "It's on. I want Youppi! on the mechanical bull at Chez Serge."
Well, you know the outcome. Devastation hit. The Habs were eliminated and the Rangers are now in the finals. But, like good Canadians, we held up our end of the bet.
For those of you who know how much Montreal loves hockey, this was crushing.
Check out our sad Rangers Fallon Youppi! ;(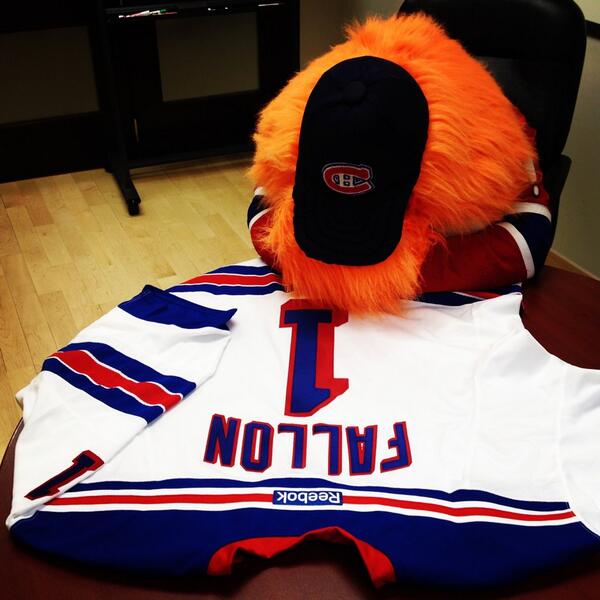 Obviously Jimmy approved.
Ha!!! These Youppi! photos are amazing. Thank you @CanadiensMTL. Good sports. #GoRangers #HadTo

— jimmy fallon (@jimmyfallon) June 1, 2014
And if you want more, you can check out the video on The Tonight Show.
Happy Hump Day! Better luck next year, Habs. I'm still recovering from the loss, but you played like champs.