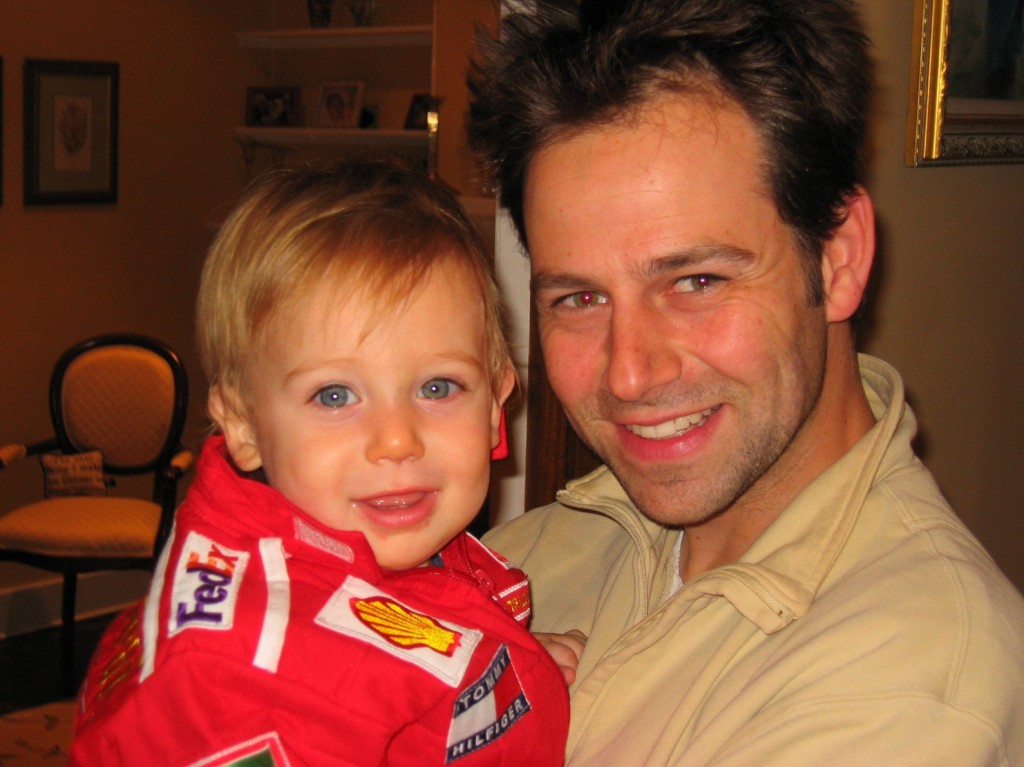 While preparing for Halloween tonight, I came across this picture from Halloween 2004. My son's 1st Halloween – he went as a race car driver. Here he is with his daddy. Wow, how time flies.
Happy Halloween and enjoy your excuse to eat chocolate and candy. I know today marks the beginning of my 5 pound weight gain. It lasts as long my sons' candy lasts– and that's usually a long time. They're pretty enthusiastic about going from HOUSE TO HOUSE TO HOUSE TO HOUSE.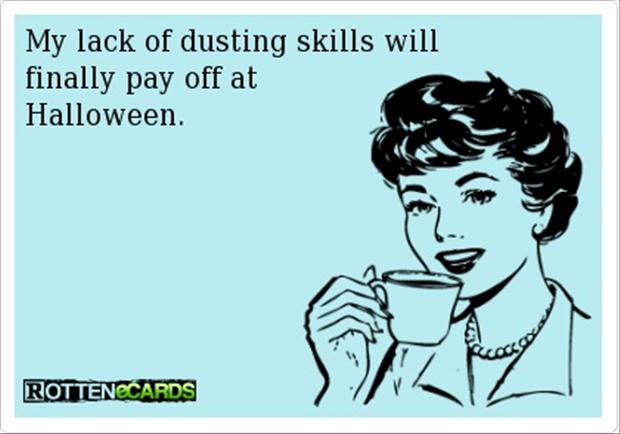 Here is my costume from this weekend's Fifty Shades of Grey Halloween party. The invitation said to dress in leather or lace. My cousin so nicely offered me her strapless leather dress, which I thought would work well. Well, I picked it up the day before the party, and the problem as you can see here, is she is 5'4″, and I am 5'8″. That makes for a mighty short dress. But I think my husband was happy, so good for him! 😉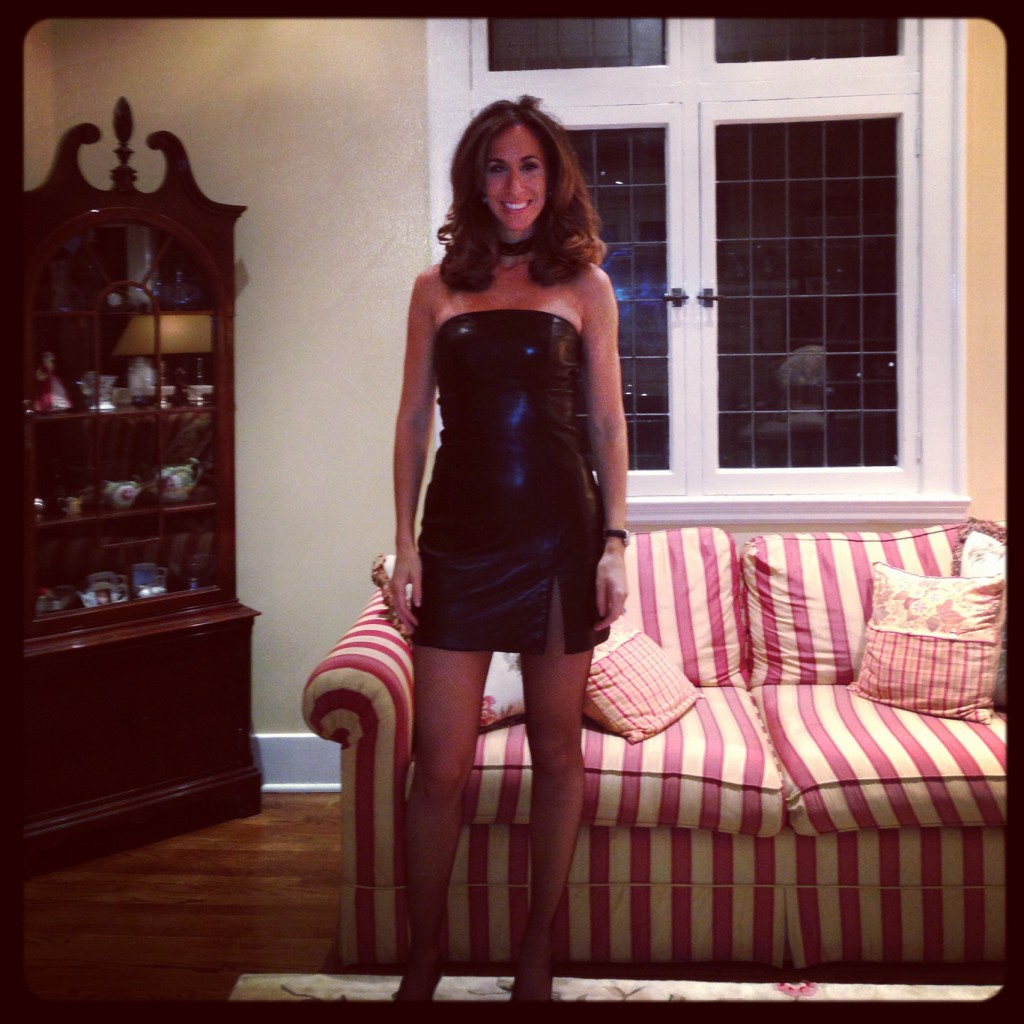 Notice my best accessory – the $5.99 faux leather handcuff choker I found in the "sexy costumes" aisle at the Halloween store.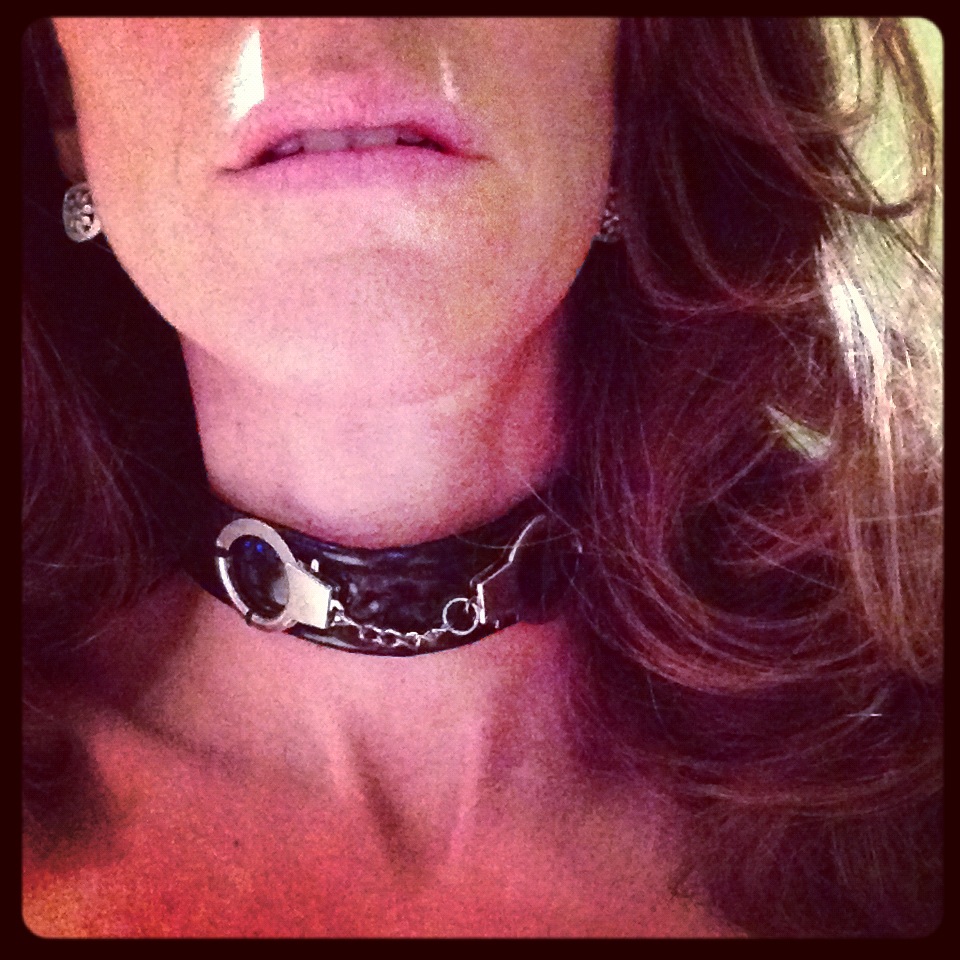 Happy Halloween my lovely ladies! What are your kids going as for Halloween? What are YOU going as for Halloween? I'm going as a tired housewife and mother. WORD.
xoxEDxox