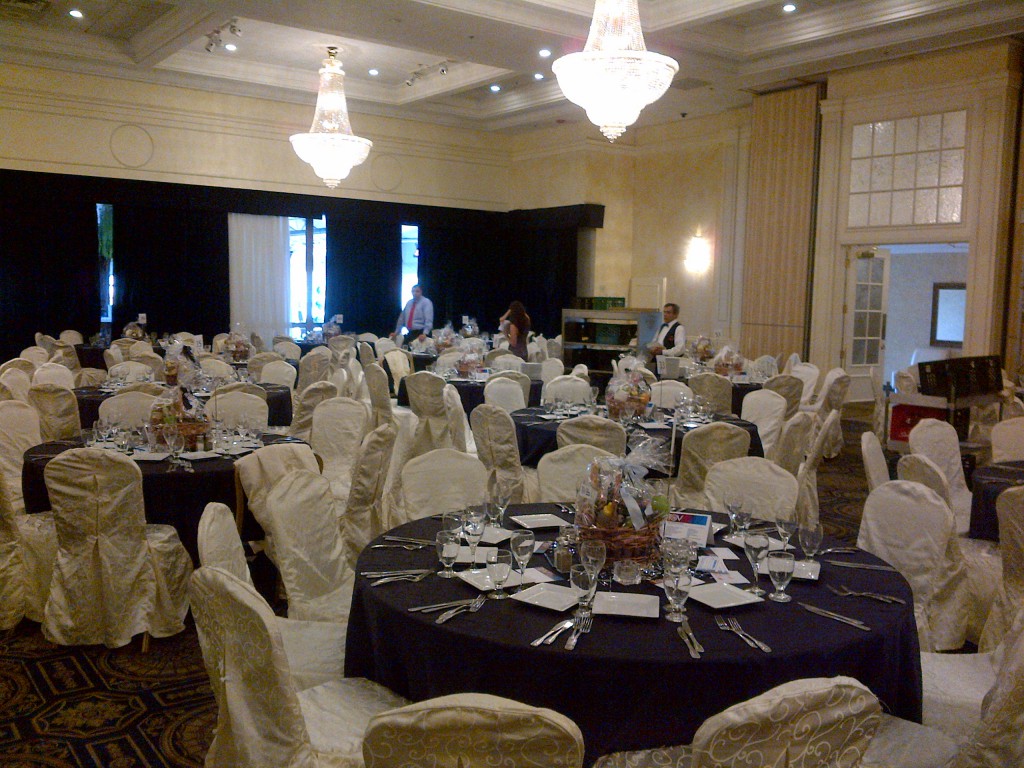 I normally like to keep things pretty Wordless on Wednesday, but I do have a few things to say, so I've called it Wordy Wednesday. 😉
Last night was an evening to remember. I co-chaired a fundraiser in Montreal for 600 women strong. What an inspirational evening it was. The event is called CHOICES, and every year we bring in an inspirational Jewish woman to discuss the choices she has made in her life, and how those choices have impacted the woman she is today.
Our speaker was Author and Journalist Kati Marton, Acclaimed Humanitarian and Women's Advocate. Her parents survived the Holocaust of World War II but never spoke about it. They served nearly two years in prison on false charges of espionage for the U.S., and Kati and her older sister were placed in the care of strangers. Raised a Roman Catholic, she learned much later in life and by accident that she was Jewish, and that her grandparents were Jews who were murdered at Auschwitz concentration camp.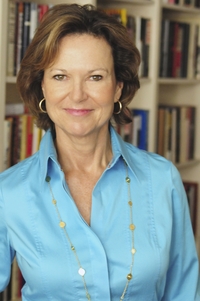 She is the ex-wife of award-winning broadcaster Peter Jennings (with whom she has two children Elizabeth and Christopher Jennings), and Richard Holbrooke, American Diplomat. Holbrooke passed away suddenly 8 months ago, and after 15 years of marriage, that was clearly a soft spot for Kati.
Kati Marton's latest book Enemies of the People: My Family's Journey to America is being made into a major motion picture.
If you remember, last year's Choices speaker was the divine Marlee Matlin (this link is worth your time). Now wherever I go, I like to take notes in my Blackberry so I can report back to you, my readers. But last night, I tried to remain present, and just enjoy the evening, so unfortunately not too many notes for today.
The evening was magical, and despite there being 600 women, it felt much smaller, and much more intimate. The energy and pulse in the room was palpable. It felt almost "cool" to be smart.
Oddly enough, the big takeaway from the evening, for me, most people probably missed. It came at the very very end, and it came out as almost a whisper. At the end of her talk, Kati Marton asked if there were any questions. She told us nothing was off limits, and it was a no-holds-barred Q & A period. And then, with that, a little statement,  "Remember ladies, no one's life is perfect. We're all in this together. As women, we're all in the same boat. The same leaky boat, that is."
That stuck in my head. It reminded me of why I blog. Because really, everyone in life has leaks in their boat, and it's the friendships I've formed in my community, and with all of you, that has helped me through the leaks.
So despite waking up on a high this morning, there's always your children, God bless them, to bring you right back down to reality….
If my son leaves his pj's on his floor one more time, I may just lose it!
Happy Wednesday!
xoxEDxox