So, I've never done this one before… written a post for the MEN. But, most of fabulous women here in our community have men in their lives, so I wanted to share the men's fall fashion trends as well (since I already shared the women's fall fashion trends). I'm trying to be diplomatic here. 😉
So, if you're trying to get your man to perhaps, be a little more stylish, check out the fall trends and must-haves for MEN. All of this beautiful fashion is from LE CHÂTEAU, the amazing apparel company who dresses me each week for my Global TV segments.

So here we go. 5 Men's Fashion Fall Trends:
1. Scarves
Scarves are a major statement for this fall season. Men's Must-Have: Chunky Knit Infinity Scarf
2. Shawl collar
The shawl collar is the new collar of the season for suiting and sweaters. Men's Must-Have: Wool Blend Shawl Collar Sweater
3. Colored Suiting
From blue to burgundy, this colored look is ultra-hip for fall. Men's Must-Have: Sateen Slim Fit Suit in Deep plum.
4. Conversational accessories
Owls on ties, pugs on pocket squares and more! Add a hit of personality to a classic suiting look. Men's Must-Have: A smooth silk pocket square patterned by this playful pug print is the perfect evening out ice breaker!
5. Mixed Media Shirts
Pump up your man's color and style quotient with these super-hip dress shirts. Men's Must-Have: Cotton Slim Fit Dress Shirt in Grey/Pink
As I mentioned above, I have the great fortune of wearing LE CHÂTEAU clothes and accessories each week on Global TV, and I can tell you, the stuff is FABULOUS!
As a reminder, check out some of my recent Le Chateau looks.
So sign up to LE CHÂTEAU's mailing list today! New subscribers get a welcome offer! http://goo.gl/J34yR
Like LE CHÂTEAU on Facebook.com/LeChateauInc
And follow LE CHÂTEAU on Twitter.com/LeChateauStyle.
I'd love to know what you think about the above fall fashion trends. Do you think the men in your life would sport any of these looks? Have a great weekend my lovely ladies!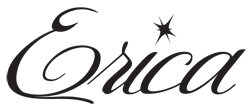 Disclosure: I'm proud to be a paid LE CHÂTEAU Brand Ambassador. All opinions are my own.