Happy Hump Day! Happy International Day of Happiness Week!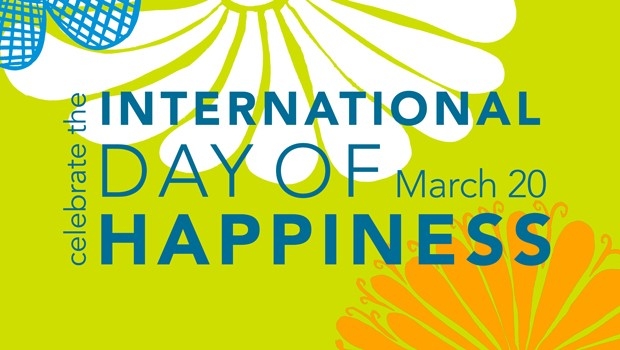 As a Certified Women's Life, Business and Success Coach, I have worked with hundreds of women as a coach, consultant and mentor for over 15 years. I have always been fascinated by success and happiness, and what makes someone thrive. I have studied success for thousands of hours, and have spoken on the topic many times. Based on my research, and based upon my own personal experience as a life coach, mother, wife and career woman, here are 6 Secrets To Happiness in honor of National Day of Happiness this week. There are many more, but in true TV nature, I only get 5 minutes each week to pack it all in. I'd love to know your secrets, and I'd love you to share them below.
Let's get to it, shall we? Here are some happiness boosters that I shared on TV this morning to incorporate into your life.

Direct link to segment: http://globalnews.ca/video/2595454/secret-to-happiness
1. Staying Attached Solely To Outcomes Is Dangerous
When we look for external validation and subscribe to the notion that we can only be happy IF THIS EXACT THING HAPPENS, this can be detrimental to our happiness. "If I lose 15 pounds, only then will I look good" or, "If I don't get that job, I will not be happy." Expecting only certain outcomes are very limiting and work against our happiness.  Instead of thinking that happiness has only path for you, realizing there's more than one path to your happiness is key.
I love this quote which depicts this point quite well.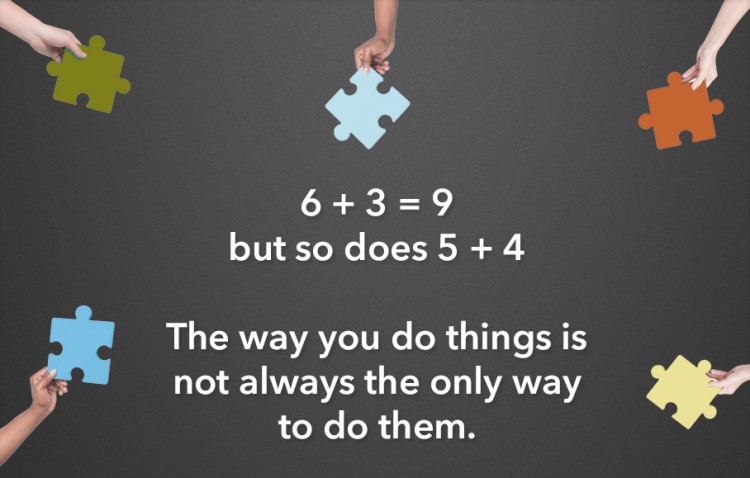 2. The Early Bird Gets The Worm
New research has been released (led by Laura Vanderkam) which will make my friends (hopefully) stop making fun of me. According to this new research, early risers aren't just nicer to be around in the morning, they're also happier, healthier, more self-satisfied, even experience more career success than the rest of the population. (Forbes Magazine)
Research indicates that the tasks that require self-discipline, such as working out, getting through annoying paperwork, returning emails, or crossing things off your to-do list, are simply better done in the morning. Morning people are said to be more optimistic. Morning people are also known to use more positive words, such as "awesome" or "super."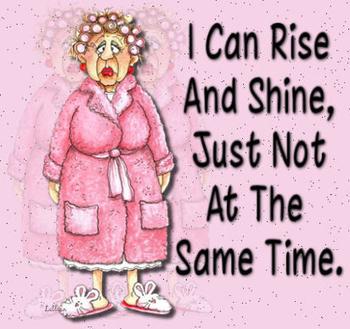 While the world sleeps, getting more done in the morning is a beautiful thing, and I am living proof. Waking early actually DECREASES my stress level and anxiety for the day. It allows me to start my day in a much slower, more steady pace. It allows me to enjoy the moments more. When I wake early, I catch up on emails, grab a coffee, read the paper, it's quiet, I have time to myself, and it literally feels like a gift. I encourage you at home to try it.
I have subscribed to this lifestyle for over 20 years now, and I can tell you, it works.
To read more about the benefits of early rising, click here.
3. We Define Our Own Happiness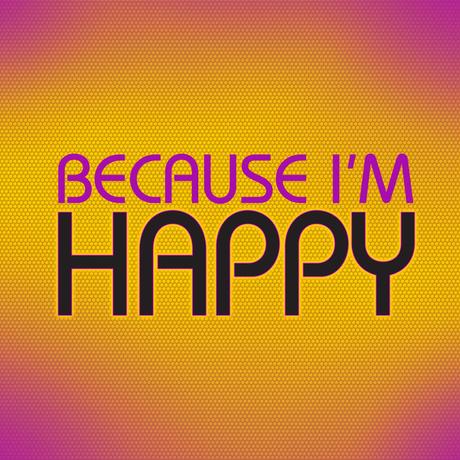 Often, when we measure our own happiness or success, our egos get in the way… and we compare our very worst to someone else's very best. We compare our weak spots to someone's 'highlight real.' Hello, FACEBOOK ANYONE?! And feelings of unhappiness can start to creep in. But the truth is, everyone is entitled to their own happy dance, no matter what that looks like.
No two people in this world are the same, so why should we have one standard of success? If we let society dictate to us what happiness and success should look like, we will always fall short. We will always feel lacking. We will always get caught up in the rat race. It's up to us to define happiness for ourselves, on our own terms.
4. Find Your Gayle, Your Robin, Your Ethel, Your Sisterhood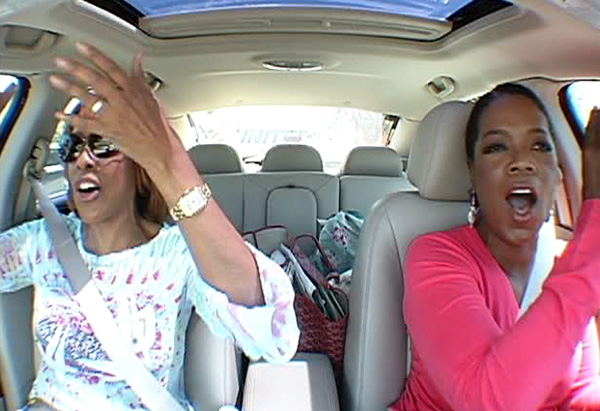 According to the latest research, the three components of true happiness are: gratitude, forgiveness and the third being social connection.
And here is some research on social connection:
In an evening class at Stanford, the last lecture was on the mind-body connection – the relationship between stress and disease. The speaker (head of psychiatry at Stanford) said, among other things, that one of the best things that a man could do for his health is to be married to a woman, whereas for a woman, one of the best things she could do for her health was to nurture her relationships with her girlfriends. At first everyone laughed, but he was serious.
Women connect with each other differently and provide support systems that help each other to deal with stress and difficult life experiences.
Physically, this quality "girlfriend time" helps us to create more serotonin – a neurotransmitter that helps combat depression and can create a general feeling of well being. Women share feelings, whereas men often form relationships around activities. They rarely sit down with a buddy and talk about how they feel about certain things or how their personal lives are going. Jobs? Yes. Sports? Yes. Cars? Yes. Fishing, hunting, golf? Yes. But their feelings? Rarely.
Women do it all of the time. We share from our souls with our sisters/mothers, and evidently that is very good for our health. The studies showed that spending time with a friend is just as important to our general health as jogging or working out at a gym.
In fact, the study concluded that failure to create and maintain quality personal relationships with other humans is as dangerous to our physical health as smoking!  (TotalHealthMagazine.com).
5. Grattude is the Attitude
I have my coaching clients keep a gratitude journal for over wellness, and I also have my son keep one!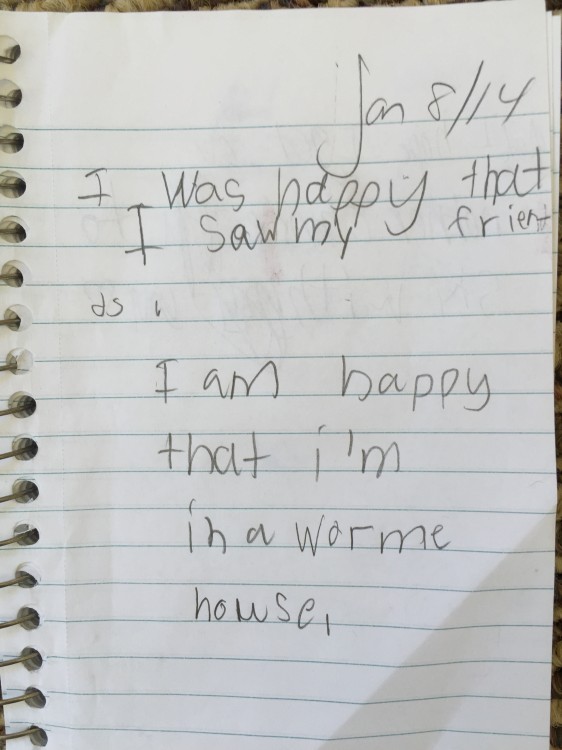 Let's look at the research if you don't believe me! Psychological research has found that people who practice gratitude consistently report a host of benefits: stronger immune systems, lower blood pressure, sleep longer and feel more refreshed upon waking, more optimism and happiness, feel less lonely and isolated, more joy and pleasure, higher levels of positive emotions, and the list goes on. (Berkeley University)
6. Hobbies May Make Us Happy!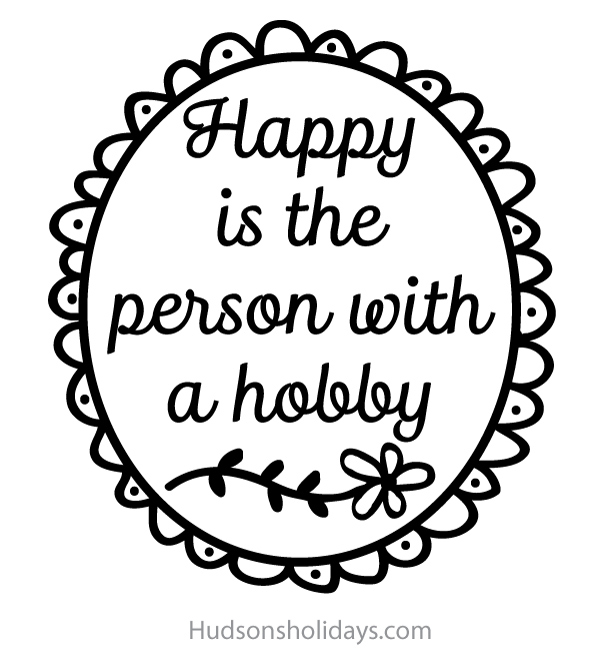 According to the Wall Street Journal, hobbies may contribute to our happiness! A hobby is an activity done on a regular basis outside of one's job strictly for pleasure and relaxation, says Dr. Bernstein, a past president of the American Psychiatric Association. "That can mean stamp collecting, wood carving or golfing," she says. "It doesn't even matter if you're bad at it. As long as you enjoy it." Participating in activities that are meaningful to you will help you feel more energized and connected to the world at large, and less likely to burn out in your other responsibilities. "Hobbies may help act as recovery time" from stress, she says. (WSJ.com)
So Happy International Day of Happiness WEEK, and please share below what happiness looks like for you!