With Mother's Day on Sunday, I decided to spotlight a multi-taking, working mom this year whom I also consider a friend. Brooke Burke, Host of Dancing With The Stars and Co-CEO of ModernMom.com was an early supporter of my writing, my book and myself in general. She has given me her unwaivering support, and therefore today I'm thrilled to give you our interview, as well as a great Mother's Day giveaway! Brooke is rocking motherhood, marriage and a career, so let's find out how she does it…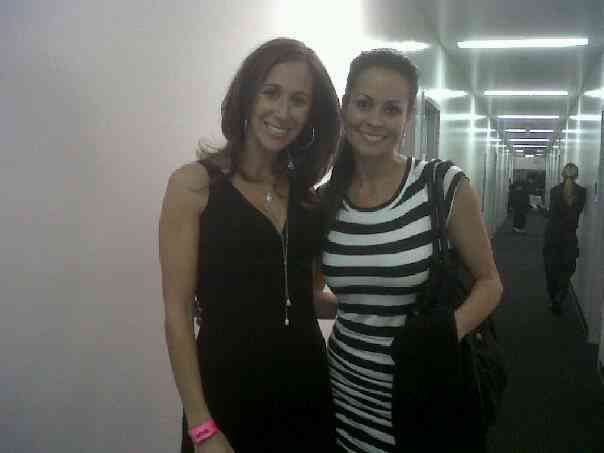 ED – Brooke, you take multitasking to the extreme – Co-Founder of ModernMom.com, Host of Dancing with the Stars, Workout DVDs, Lingerie lines and more. How do you do it, and please share with our community your top 3 tips for moms how to maintain their sanity in a world of too many demands.
BB – Great question, Erica! I don't know if maintaining sanity is the right way to describe what I do. To be honest, I've always turned my cheek to the word "balance," as I think it's much too much to strive for. Too much pressure. I like to think about it as just managing the chaos. I think as moms we wear so many different hats, and on any given day, too many at the same time! But it is what it is, right?
If I had to share 3 tips for moms how to preserve their sanity, this is what I'd say:
I like to make myself a priority and carve out "Me Time" and remind myself that I need it to be a better mother, wife and friend. My "Me Time" is often my health and fitness, but in can really be anything that makes you happy: a quiet cup of tea, reading a magazine, an hour to sweat and really relieve the stress, a walk alone or a quiet lunch with a girlfriend. I make "me time" a priority in my life whenever I can steal the time.
I try not to over-schedule myself so that I don't suffer from mommy guilt. Not doing guilt is a big one on my list. I try to not schedule anything in the evenings, because I am a busy working mom and like to keep that time reserved for my family and occasionally for a little romance with my husband!
And finally I'd say, enjoy what you do in your daily life. I am lucky enough to be a working mom and I love my job. I am fulfilled with being a mother and that's the most important thing in my life, but loving what I do for a living brings me great joy and gives my life value as a woman. I think every woman should have something to call her own, something she does in her daily life that brings her joy and contentment.
ED – I often say that marriage comes first, kids comes second, because if the couple is broken, the family unit can't thrive. I remember I once got some advice from a divorced male family friend, and he said to me, "Put your husband first. First before your kids." Do you agree, and how vital is time alone with your hubby David Charvet? How do you find the time to commit to each other, and be fully present and in the moment?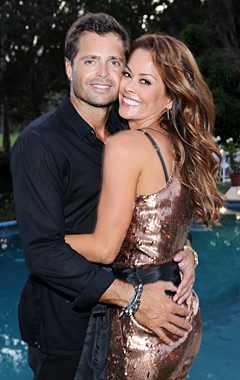 BB – I think romance is easier said than done, but I am very lucky to be married to a man I am still in love with. I think as a younger woman, I used to put myself last on the totem pole and I was okay living in that space. My children came first, then my husband, then me (although he would argue that order!)
But today I know that we are all equally important and we all matter. I try to treat everyone in my family with that respect, including my husband. We carve out time for each other, and we make date night a priority. Sometimes it's a double date or time shared with other couples. And we really try to follow the golden rule of talking about anything and everything but the kids!
I really think that learning how to be an ACTIVE listener in a relationship and communicating effectively is key. Communicating with compassion is vital, and David and I check-in with each other not just as a couple, but also as a family. We have family meetings which have become an open platform to discuss anything and everything, and we really try to lend a tender ear and respond with commitment.
ED – Please tell us how you stay in the shape you do. Holy cow Brooke. I LOVE to eat, but with my new slowing metabolism, this doesn't make for a great combo. Things kind of go south after 35! What are your best health tips that keep you healthy and thriving.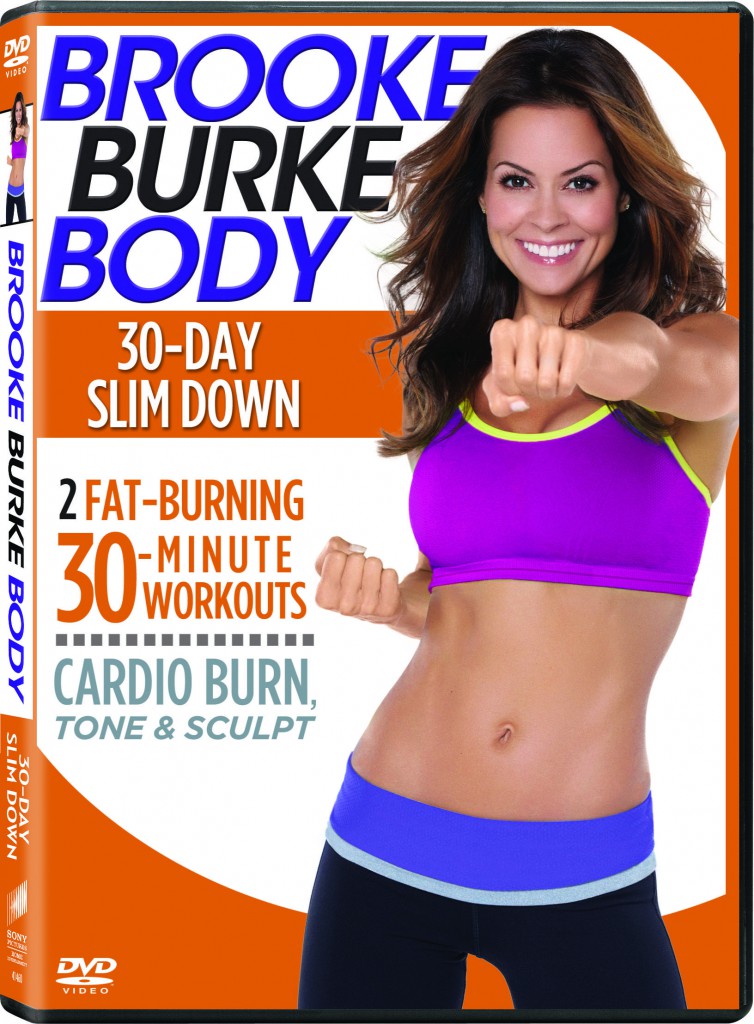 BB – Well, I have my dvd series which I am really passionate about. I have designed workouts that are 30 minutes or less, made for working and busy moms. I'm working on these in a different way than I ever have before- more intense! I love nothing more than a good sweat and believe exercise is the best medicine. I really believe in pushing yourself to your limits- in all areas of life- but especially when it comes to health and fitness.
When I work out, I work to fatigue. I work to burn and then I work myself past the burn. I actually feel like I am in better shape today than I probably was in my twenties because of how I understand my body, and know how to safely push myself in my workouts. At the end of the day, for me it's really about sweat and burn. It's what keeps my mind and body healthy and happy.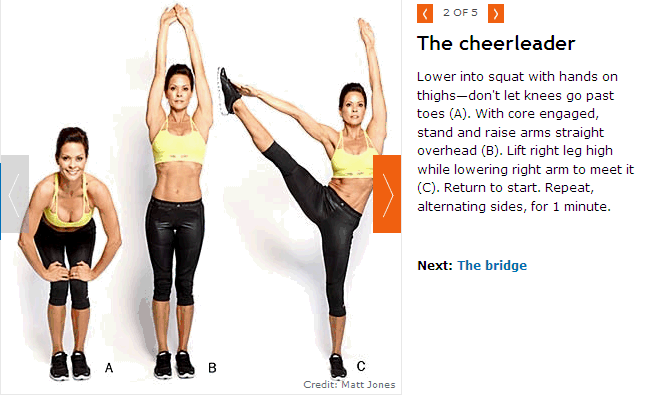 I've designed a whole series of moves that I know first hand work. It's about lifting, sculpting, re-shaping and changing your body.
As for food, I think you need to eat more to keep your metabolism going. It's really about eating smart and eating often. I like to keep my food as fresh as possible and I make a conscious effort to eat the colors of the rainbow. I never skip a meal, especially breakfast. I start out every single morning, 7 days a week with the same shake. The recipe is right here on ModernMom.com. I believe in a Mediterranean diet– it's a healthy and easy way to live without ever compromising taste. Eating is social, it's enjoyable, and not something we should give up.  It's about mindful and smart choices.
ED – And finally, with Mother's Day around the corner, we are giving a lucky winner a surprise from your IntiMint collection to spoil them. Wanna share a little more about that?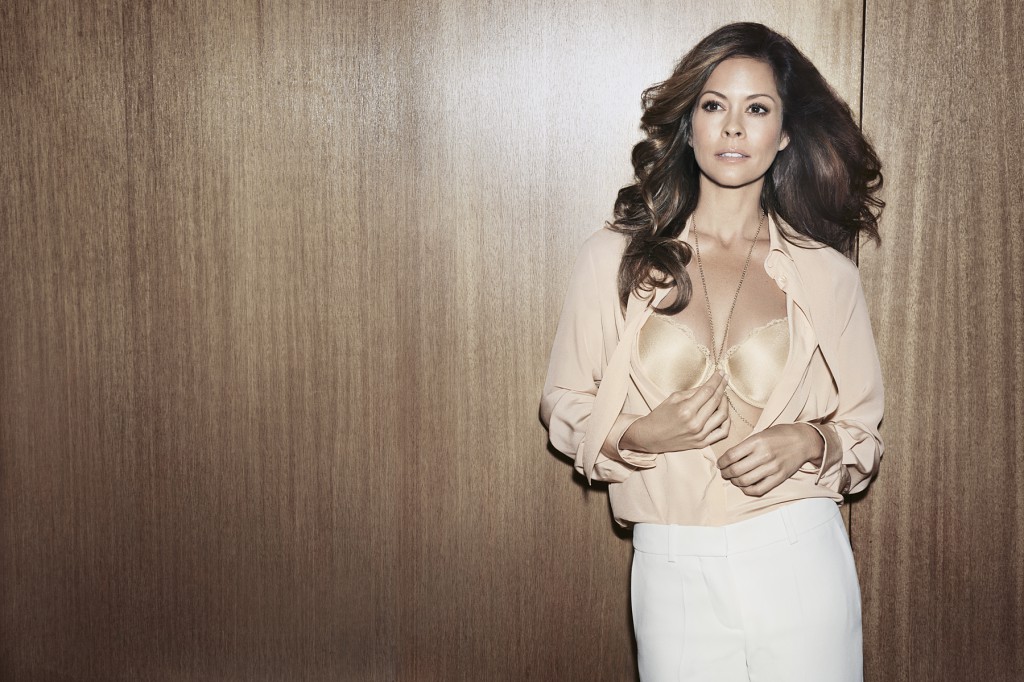 BB – I think every woman deserves to feel beautiful, and there are definitely tips and tricks to help us achieve that. I think when you first get dressed in the morning, the things you put closest to your body are most important.
Mother's Day is our day to be worshipped and praised, but it's also a great day to give to ourselves. Sometimes something as simple as a beautiful pair of panties can make an old vintage pair of sweats or our husbands' t-shirts feel sexy. When I'm lounging around the house in my most comfortable moments, I still want to find something soft and delicious to put on my body. intiMINT is a line designed for every woman at amazing prices and we have everything from panties to unique beautiful bras that solve any wardrobe dilemma. I love the lace racerbacks and lace tube tops that are meant to be seen, and I also love our soft, yummy lounge wear.
I wish all moms everywhere a beautiful Mother's Day.
—
Happy Mother's Day to all. I would like to wish a very Happy Mother's Day to my incredibly devoted mother and mother-in-law, who have both role modeled for me, the importance of family. I love you both and am so grateful for you.
And to ALL Moms everywhere, a very Happy Mother's Day. We are definitely a tribe, and it does take a village to raise a child. Whether you're a first time mom, or this is your first mother's day without your mom, I wish you love and many blessings, and lots of laughter. Enjoy the moment, and I hope someone spoils you on Sunday.
A little tribute I made for my own mom. 😉
And finally, tell us what Mother's Day means to you? How will you be celebrating on Sunday? Mother's Day is a day to celebrate all mothers. Honor your mom by telling us what she means to you and TELL US YOUR FAVORITE PIECE from Brooke's Intimint collection, and one lucky random winner will win their favorite piece in honor of Mother's Day, from Brooke!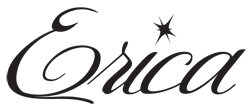 ** Contest will expire May 17th, at 9PM EST.