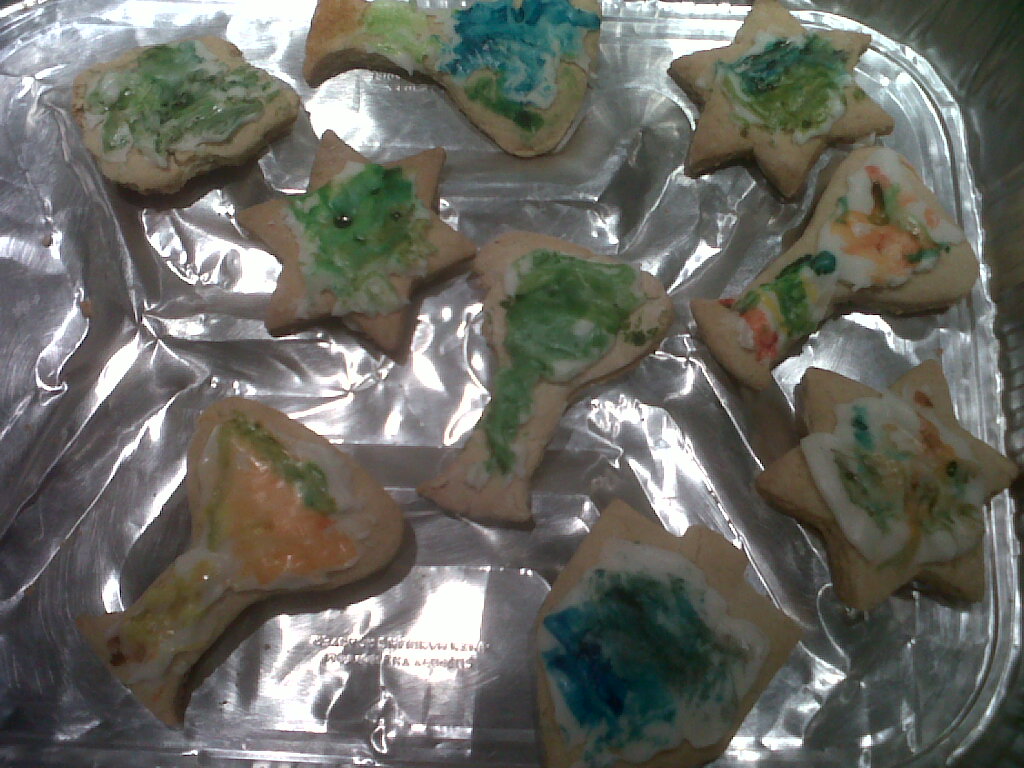 Yes ladies, my first domesticated attempt in a while.
If you read my blog, you know I LOVE TO EAT, HATE TO COOK.
But I played "aproned mommy" and baked these Chanukah cookies.
My boys painted them.
Aren't we SO Martha Stewart?
Or not.
But we're festive and happy, and that's all that matters.
Happy Chanukah to all those celebrating tonight. May lots of light burn bright in your homes.
xoxEDxox