I am thrilled today to kick off a brand new section to our site… ERICA'S FAVORITE THINGS!! When I look at my life, there are so many things that I couldn't live without, that help me thrive, and multi-task with ease, so this section will be for that… my favorites! It's about time. 🙂 When Dannon approached me to help them spread the word about the launch of their new Activia French and Greek yogurts, of course I was thrilled to do so. How natural? IT'S MY EVERY MORNING BREAKFAST! Activia yogurt is definitely one of my favorite things!!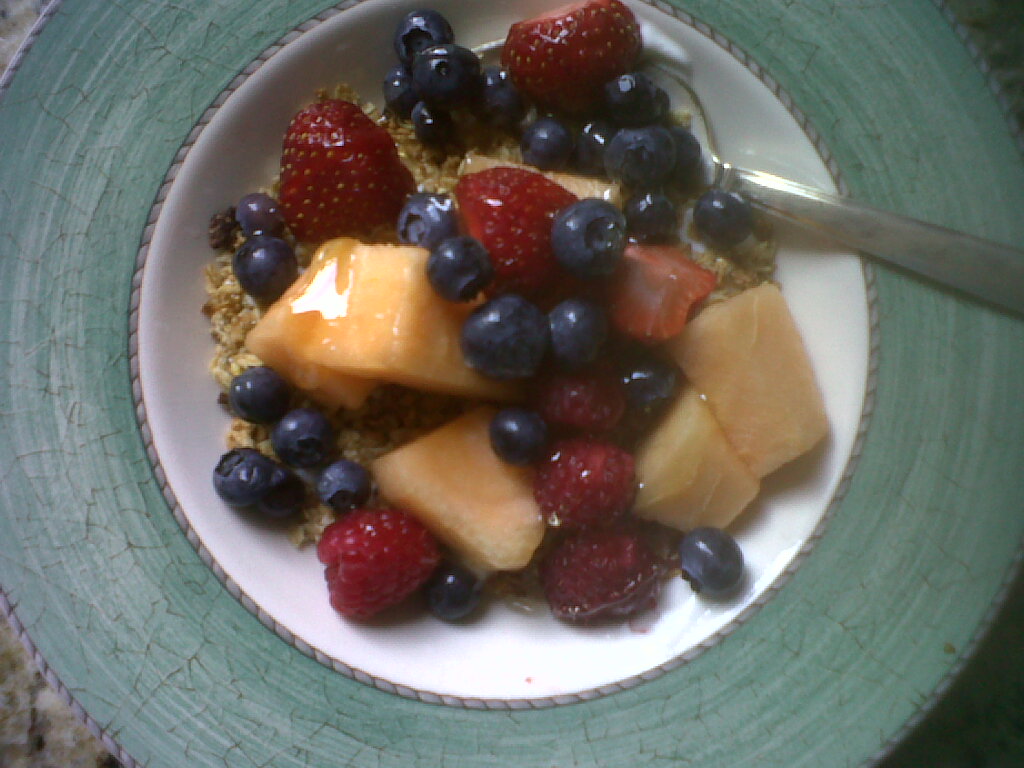 My followers see my weekly tweets of my power breakfast that gets me through the day… yogurt, organic granola, fresh fruit (that I cut up on Sunday of course, remember?… Hello multi-tasking mommy), and a drizzle of honey. There's no better way to start my day than with this breakfast. My favorite Activia variety is the thick and creamy Greek nonfat yogurt… it's deeeeelish.
If you haven't heard of Activia, Activia is a delicious, creamy yogurt with Bifidus Regularis® from Dannon– this hard-to-pronounce-word actually helps you naturally regulate your digestive system when consumed regularly, as part of a balanced diet and healthy lifestyle.  The three new styles of yogurt from Activia are Greek, French and French fruit on the bottom (if I want a quick snack on the go, I love the variety with the strawberry on the bottom).
Here are all the Flavors:
Greek-vanilla, blueberry, strawberry and pomegranate berry
French-cherry, mango, pineapple and blackberry
French with fruit on bottom-mixed berry and strawberry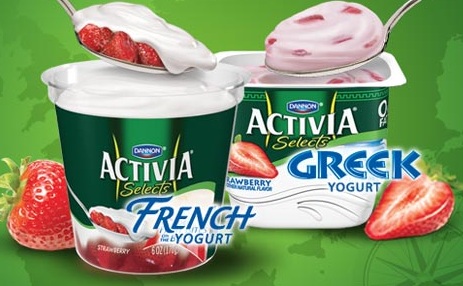 Dannon Activia Selects lets you visit Europe from your kitchen by bringing the true taste of French and Greek yogurt to you in a cup! Plus it helps keep you looking and feeling healthy and great! I'm into that. 😉
So in honor of the launch of one of my favorite things, and my favorite yogurt, I am giving away an Activia gift package to three random lucky winners! In the gift pack is an Activia lunchbox, tote and mug with spoon!
Just tell me below or on our Facebook page, what are you health goals for the rest of the year? Put it out there into the universe, so you can hold yourself accountable to them. 🙂
And don't forget to visit Activia on Facebook… http://Facebook.com/Activia
xoxEDxox
* All statements are considered my own and represent my rue and considered opinions.
* 3 Winners will be chosen at random.
* Draw will be Friday, September 30, 2011.