I can finally make an exciting announcement that I have been keeping under wraps! For those of you who may remember, I became a Spokesperson for Microsoft Office last year. It was thrilling, because I haven't lived A DAY without Microsoft Office for the past 15 years. So it gives me great pleasure to announce that I am an Ambassador for the NEW Microsoft Office 365, and just today, Microsoft announced the worldwide availability of Office 365 Home Premium, a great new offering for women on the go like you and me.
Perhaps you have been using Microsoft Office like me for many years, or perhaps you're just getting started. If you have never heard of Office, maybe you've heard of Word, Excel, PowerPoint, Outlook and OneNote. Yup, as a businesswoman and mom, these are some powerful and useful programs I simply cannot live without.

If have been using Office, today I wanted to introduce you to the NEW Office. Yes, I run Office on my Mac now, so Mac or PC, you're covered! In months to come, I will also be giving away a few free copies of Office 365 so look out for that!
But for today, if you are also a busy woman and mom on the go, here are some features and functions you should know about.
About Office 365 Home Premium
The new Office is the most ambitious release of Office ever done. It spans the full family of Office applications, servers and cloud services.  They've modernized Office, and an important part of that is the introduction of new subscriptions. With a single subscription, you can use Office across a wide variety of devices – everything from PCs and tablets to Macs – and your documents and settings roam with you with Office in the Cloud! So cool – you have access to all your documents now wherever you are!
To sum it up, Office 365 Home Premium:
Is a  cloud service.
Works from anywhere.
Helps people and families get more time to do the things they want to do.
Click below to see how Office works in the cloud:
Office Web Apps is the greatest tool, and I throw all my important documents in there, to access them when I'm on the road traveling. You can literally access your documents from any Web browser. Click below to learn more about joining me in the cloud. 😉
What's new in Word:
What's new in Excel:
What's New In PowerPoint:
What's New In Outlook:
What's New in OneNote:
I can't wait for you to get started with the New Office. I upgraded recently, and it's phenomenal.
I'd love to know– what are YOUR favorite features in Microsoft Office? Please share how YOU use the different Microsoft Office programs for your work and home life. Perhaps we can all learn a few tips!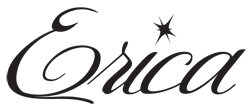 Disclosure: I'm proud to be a paid Microsoft Office Brand Ambassador. All opinions are my own.