The days are shorter, the sunshine hours fewer, November is a tough month for many.
If you've been perched on the fence getting splinters, unable to make a decision, paralyzed and afraid to take the jump toward your happiness, I am coming for you. Fall symbolizes the shedding and ridding ourselves of the old, and beginning of the new cycle. Fall is a perfect time to make plans.
Here are 5 Steps To Get Off The Fence and Get Unstuck this fall. It's time to plan yourself out of the rut and start thriving:
Step 1 – Determine Where You're Stuck
The first step to get off the fence and live your best life, is self-awareness. You have to know where you're blocked, stuck or not thriving. This takes time alone, and the ability to be still and quiet to think about where you are not happy. Exercises like making two lists: One list called CHANGES / IMPROVEMENTS I WANT TO MAKE, and the other list is called the OFF THE FENCE / HAPPINESS ACTION PLAN. So, for example, if you want to start your own business in 2017, on the left hand side, you would write, "Start my own business," and on the right hand side, it would read, "Moonlight my start-up on the side, working ninety minutes at night and four hours on the weekends until I am revenue bearing and can quit my day-job to focus on my business full time."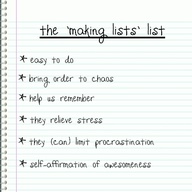 The trick is, the more detailed your two lists are, the better. Post your page in a visible spot. It holds you both accountable, and keeps your eye on the prize.
Step 2 – Commit To Stop Playing It Safe
New research shows that our brains are wired to be risk adverse. In other words, we find it easier to settle with the status quo. It's actually a bigger challenge to find new ways of doing things than just sticking with the old.  Most people stay stuck because it's a comfortable place to not have to commit and see something through – the status quo is easier. But you can't manifest your highest self without making a decision, no matter how small. It's about that first baby step. You MUST take it. Celebrate every step in the right direction. You are deciding that in order to grow, you must challenge yourself. For example, you have decided you want to change your lifestyle and start eating healthy and getting fit. You ain't gonna become Jillian Michaels overnight! Picking up the phone and joining a gym, committing to one day a week at first, and commiting to one healthy meal a day is a start. Just that. Then you build on it from there. I think this image illustrates my point. If you are doing more than you were doing yesterday, you are on track to getting out of your rut, and getting off the fence. It's about action, no matter how small.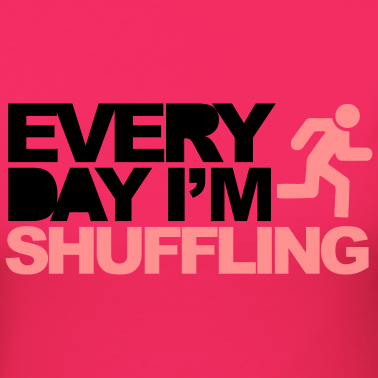 Step 3 – Expand Your Skills
Yes. Expand your skills and commit to learning something new. Often we stay stuck in a rut because we don't have the necessary skills and knowledge needed to move forward. So acquire that knowledge and expand your skills. This could mean taking a social media course, enrolling in an accounting course, or simply giving away your expertise for free. What I mean here is, if you want to become a PAID speaker in your career, for example, speaking for free is a great way to get your name our there, and gain experience and expertise. If you want to start a consulting company, offer coaching or consulting for FREE at the beginning, both to get your feet wet, AND to build a customer base.
Expanding your skills does not only mean enrolling in courses and acquiring new knowledge, it also means putting the current knowledge you have to work.
Another great way to expand your skills and get motivated, is to commit to daily reading: autobiographies, self-help books. I discovered that when I read these types of books, it gets my creative juices flowing, and I become re-inspired. I am currently reading Phil Knight's Shoe Dog, it is an autobiography by the founder of NIKE.
Step 4 – Get Out There and Meet NEW People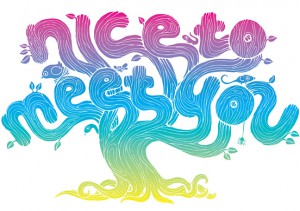 Commit to taking up a new hobby, volunteering, getting more involved in your kids' school, or joining a networking group – for the purpose of meeting NEW people. What happens is, we often meet the people we need through the law of attraction. For example, I was thinking of finally getting off the fence and creating an app a few years ago. I started to ask people if they knew anyone who develops apps, and I put it out into the universe. Simply because I reached out to new people and asked them for help, I acquired more knowledge, helping me off the fence, moving me closer to my goals, and finally, the Get Off The Fence app was born!
If you allow yourself to be open, and join places like your local Chamber of Commerce, BNI, writing groups, traveling alone, or finding a mentor, I promise, you will attract the people you need who will help propel you closer to your goals.
Step 5 – Make More Time for the Things You Love To Do and SPEND 30-90 MINUTES A DAY WITHOUT STIMULATION (no phone, no Facebook, no noise).
Commit to blocking out noise for 30 – 90 minutes a day, and make more time for pleasurable activities. Why? Because when you do the things you love to do, it helps boost your serotonin levels (the happiness hormone), which aids in fighting depression, and other mood disorders. Doing the things you love can put you in a state of euphoria, lowering your cortisol levels (the bad hormone), which clears your mind and allows you to make better, quality decisions. For me, my daily walks, weekly yoga, all clear my mind and make my mind sharper. It's different for everyone. What is it for you? Is it kick-boxing, running, painting? What do YOU love to do? Lowering cortisol levels allows for clearer decision making.
May I quickly remind you of the studies on early risers and the link with happiness and success. Laura Vanderkam is the leading expert in this arena. If you are too tired at the end of your day for pleasurable activities, try waking 30-60 minutes earlier in the morning before the kids awake. A fantastic way to start your day.
When you do what you love, you are being good to yourself. You are spoiling yourself. And spoiling yourself is your right. Feeling good allows you to make clear decisions. Do it, guilt-free.
And in the same vein, I cannot stress the importance of these four factors in sharpening your mind for effective and strategic decision making: good restorative sleep, an active lifestyle, healthy nutrition and meditation.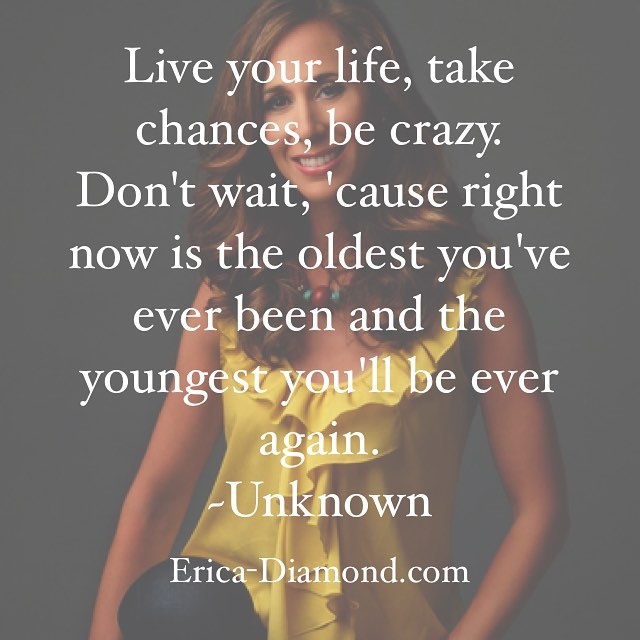 —
Are you currently in a rut, or do you have any questions or comments about fence jumping? I know the territory well. 😉 Happy Motivation Monday, beautiful ladies.