Spring has almost sprung! I couldn't be happier.
When spring arrives, it signals that summer is around the corner. For many, summer is a wonderful time to travel and explore a new city, try a new adventure. Anyone have wanderlust? I'm guilty.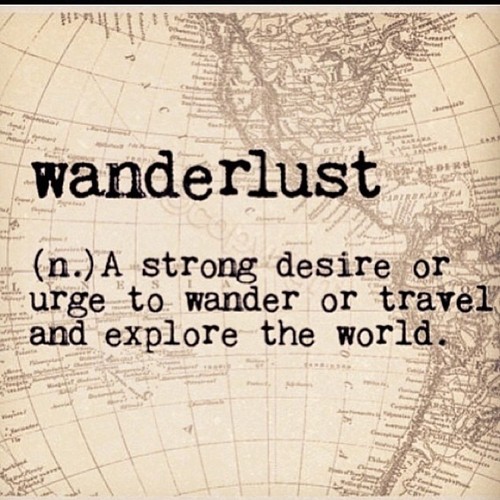 By now you certainly know that I have been a LOYAL member of the Aeroplan program, accumulating Aeroplan Miles as I have spent dollars, for almost 20 YEARS! I have traveled across North America, rented cars, gone to spas, stayed in hotels, and even booked a romantic getaway to Nassau. All because of Aeroplan that has let me earn miles for dollars spent.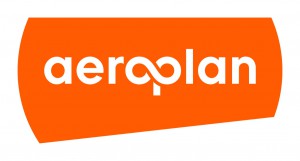 So for those who are Aeroplan members, I have some cool news for you today! Actually two big things to share with you.
FLY COMPLETELY CASH FREE STARTING IN APRIL!

Starting in April, Aeroplan Members will be able to use their Aeroplan Miles to cover the cost of taxes, fees and carrier surcharges when making a flight reward booking via aeroplan.com, the Aeroplan Mobile app (that soon below), or through Aeroplan's Contact Centre.
Yes! I know many of you have talked about the cost of taxes and surcharges when booking with Aeroplan Miles, but no more! Nothing more to talk about. This is honestly so exciting.
Here is how it works on aeroplan.com:
Find your flight reward via aeroplan.com
Select 'Pay it all with miles' when given the choice online about taxes, fees, charges and carrier surcharges
Enjoy your cash-free flight!
It's as simple as that!
This option will be available to members in early April for both of Aeroplan's Flight Reward products. In Fixed Mileage Flight Rewards, which offer the best value in the industry with a fixed number of seats exclusively offered to members on Air Canada and Star Alliance and in Market Fare Flight Rewards which provide access to any available seat on Air Canada at competitive mileage levels that vary based on market fares at time of booking.
If you're interested, more details here: https://www4.aeroplan.com/whats_new/news_articles.do?dl=WhatsNew_webup2000056_2016_02_12&currentLanguage=en
BOOK YOUR FLIGHT NOW VIA AEROPLAN'S MOBILE APP!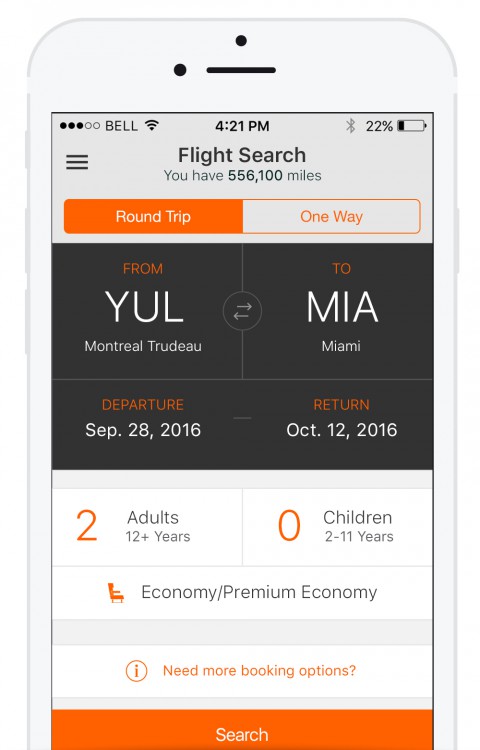 More good news! If you're an Aeroplan member, you can now use the mobile app to book your flight rewards.
Members with iOS, Android and Blackberry mobile phones may now download the app from the Apple App Store, Google Play Store and Blackberry App World.
"We know it's increasingly important for our members to have useful travel tools when they're on the go, and making our app available for flight reward bookings is another step in our efforts to bring more value to members," said John Boynton, Chief Marketing Officer, Aeroplan.  "Our goal is to bring our members' journey to life, to help members get the flights they want, to where they want to go, faster.  Whether on a bus or in an airport, all our members need to book a flight reward is a smartphone, and now they can also do that on Android, iOS and Blackberry."
Here is how it works:
1.    Under the 'Use Your Miles' section, select 'Book a Flight.' A Flight Rewards search form will appear.
2.    Select desired City/Airport location and select date field. Click 'Done'.
3.    A list of potential itineraries will populate showcasing both of Aeroplan's travel options: Fixed Mileage Flight Rewards (limited number of seats exclusively offered to members on Air Canada and Star Alliance) and Market Fare Flight Rewards (access to any seat, at any time, on all Air Canada flights based on market fares at time of booking).
4.    After you select a flight, a Trip Summary Page will appear.
5.    The member is then prompted to enter passenger details, contact information and payment entry information.
6.    Booked!
And one more thing… flight Reward bookings can be made for both roundtrip and one-way flight rewards!
Really cool.
More details here: http://ow.ly/YZcTL.
So, I hope you're as excited as I am about these two big announcement today. Spring fever is here! Time to join Aeroplan today if you haven't already and start accumulating, start redeeming, and start enjoying all the benefits this incredible program has to offer!
Please don't forget to:
And JOIN Aeroplan today, start accumulating, start redeeming, and enjoy all the benefits this incredible program has to offer!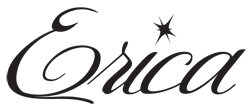 Disclosure: I'm proud to be a paid Aeroplan Brand Ambassador. All opinions are my own.