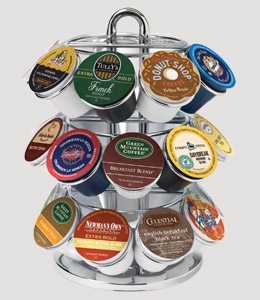 It's Cyber Monday girlies, which means online sales galore! There really isn't anything I've wanted or needed. I'm not jumping up and down for Louboutins which are reduced from $700 to $595.
But, there is this one thing I've had my eye on. I keep seeing this Keurig display carousel on TV commercials and I've wanted it.  My readers know I live for my Keurig coffee machine, but those Green Mountain K-cup boxes look so unattractive on the counter. I wanted something pretty, and lord knows, I was going to find it! So, I cheated on Cyber Monday, and instead if buying online, (I just needed that instant gratification), I went out to buy it! I just got home from Walmart.
So, I have a new favorite thing. Isn't it pretty in my kitchen? Lol!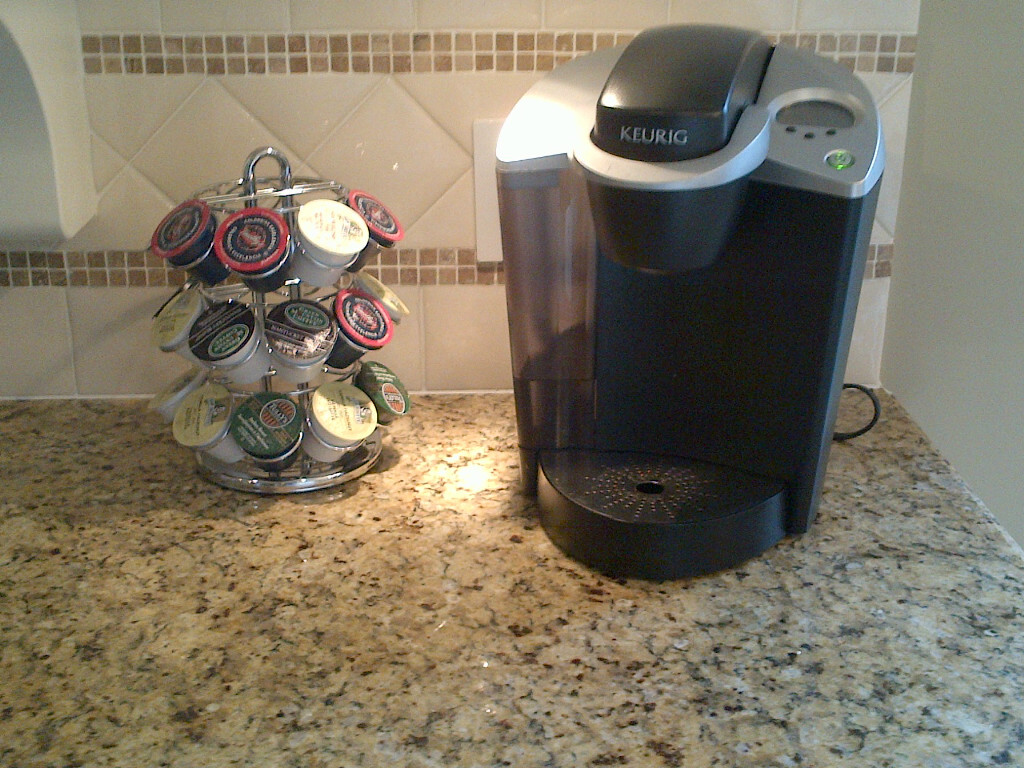 Happy Cyber Monday! Tell us below, are you buying anything today? Also, please share and post your links below to some great cyber sales today! Help out a friend. ;))
Also, I'd love to know– what are some of YOUR favorite things?
xoxEDxox