By Karen Berg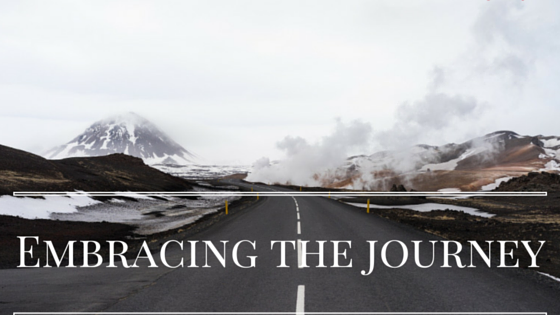 From big dreams, great rewards may come, but there is none greater than the journey itself. For just as there is no reward without a journey, there is no journey without reward.
There was once a man for whom every day was the same. He awakened very early each morning and donned his suit and tie. He went to work, came home, ate dinner, and went to bed. Day in and day out, his life was unchanging. Each day he would tell himself, "When I'm 60, I will retire. Then, I'll get that house by the sea." And so, this is what he lived for. An entire life spent eyeing the prize.
You know, there are two different endings to this story. In some versions, the man passes away at the age of 59. It is only at the gates of heaven that he suddenly realizes how terribly his life was wasted. In another version of the story, he retires and gets to his dream house by the sea. He walks in, takes a look around, and he's completely in awe of its beauty. He sits down and looks out at the view. A minute passes. Then two. Eventually, an hour has passed, and after that a day. The next day, he awakens very early, dons his suit and tie, and returns to sit in his chair and look at the view. All words elude the man in the dream house. All, that is, but two. … "Now what?"
Regardless of the ending, the message remains the same: It's not what's at the end of the road that matters, it's the ride on the way there.
We all have our own "dream house" – a goal (or goals) we've yet to achieve, the lack of which keeps us from living life to the fullest in the present. For some of us, maybe our dream is to find true love and get married, while for others it is to get out of debt, or overcome an addiction. A healthy desire and even an ambitious drive for all these things and more, is good! It is the necessary fuel that gets us up in the morning. The only problem is when we become so focused on the end game that we forget about the here and now.
It's appropriate that this week's Biblical portion should be Shemot. Although this is the first chapter in the book of Exodus, the exodus itself does not take place for several weeks. Eventually, the Israelites will leave Egypt and that which they are slaves to. They will taste of the milk and honey, and indeed they will experience the promised land. However, if this were the most important part of the story, the book of Exodus would begin there. No, the book of Exodus – like our lives – is about the expedition, not the homeland.
This week, there is an energy in the cosmos that can assist us in learning how to embrace the journey. Over the next seven days, I would like to encourage each of us to try truly living in the moment – to look around and appreciate the beauty that surrounds us at every turn, and to experience the joy of extending ourselves to others along their way. Most importantly, be patient with yourself in your process, and love who you are right now in this very moment. For you are exactly as you are meant to be on your path towards the Light.
As we push on towards our destination, ever climbing, ever searching, let's remember that it is our journey that is our reward. For it is in the passage that we find the greatest gift of all: our true selves.
This week, embrace the ride as you find your true North.
Wishing you a blessed week,
Karen
—
About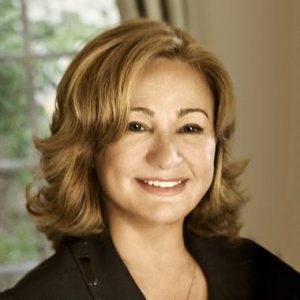 In meeting Rav Berg over 40 years ago, Karen met her spiritual partner and her destiny. Together they set out to make Kabbalah comprehensible and relevant to all people in the world desiring an understanding of the spiritual dimension. Their mission has been to provide people with kabbalistic principles they can apply to improve their own lives, and by doing so, uplift the world. Under their stewardship The Kabbalah Centre has grown from a single location into one of the world's leading sources of spiritual wisdom with more than 40 locations around the globe.
One of Karen's goals is to inspire spiritual dialogue as a bridge to create peace between diverse groups. She has done this by teaching kabbalistic principles that increase awareness of people's similarities and celebrate our differences. Kids Creating Peace is one such of these Kabbalah Centre initiatives. Karen travels extensively to communicate her message of universal spirituality and peace, speaking at Mastering the Ultimate Challenges in London and Poland with Donna Karan, and at the Power of Peace conference in London with Dr. Jehan Sadat. She also led more than 1200 people of all faiths on a march of peace with the governor of Nablus in the square that once sparked acts of hatred and war.
Karen's books include To Be Continued: Reincarnation & the Purpose of Our Lives as well as the bestselling God Wears Lipstick and Simple Light. She lives in Los Angeles, California. Visit Karen on her Facebook page: https://www.facebook.com/karenbergkabbalah/.