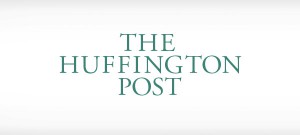 I am still on a high from meeting a true pioneer and leader in her field, Arianna Huffington, founder of The Huffington Post.  This woman is the real deal. When you talk to her, you can FEEL her energy. She gives you direct eye contact (which I love), a firm handshake, and lets you know she HEARS you. Arianna is open, and oozes creativity… it is palpable.
If you are not familiar with Arianna Huffington, she is the creator and founder of the popular blog The Huffington Post, which she sold to AOL in 2011 for $315 million. She was then named president and Editor-In-Chief of The Huffington Post Media Group, which included The Huffington Post and then-existing AOL properties such as Engadget, AOL Music, Patch Media, and StyleList. Arianna Huffington was named #12 on the Forbes list of the 'Most Influential Women In Media.' (Wikipedia)
When I got word I was granted an interview with Arianna, I was excited. If you are a regular reader around here, you know that entrepreneurship is very near and dear to my heart, so to be able to chat about all things life and business, (and to pick her brain), was quite thrilling.
Here comes the bad news… the audio on the video was NOT recoverable in the end. I told you in my  last post about my Murphy's Law situation. Of course my video camera works PERFECTLY every time I use it, except the ONE time I'm interviewing Arianna Huffington. After practically crying, I grabbed some stills from our video interview, and here they are.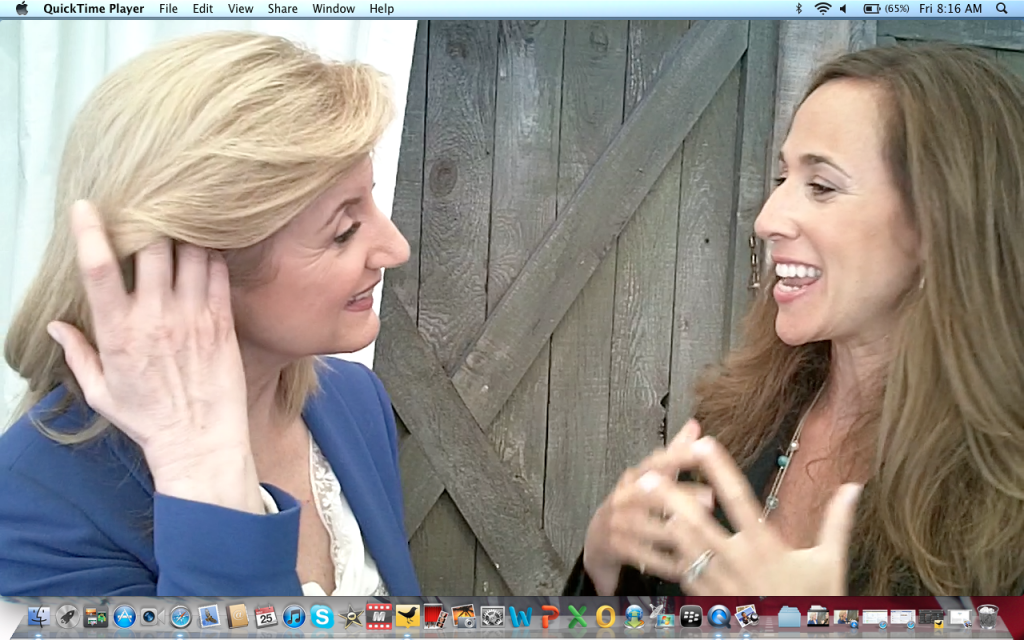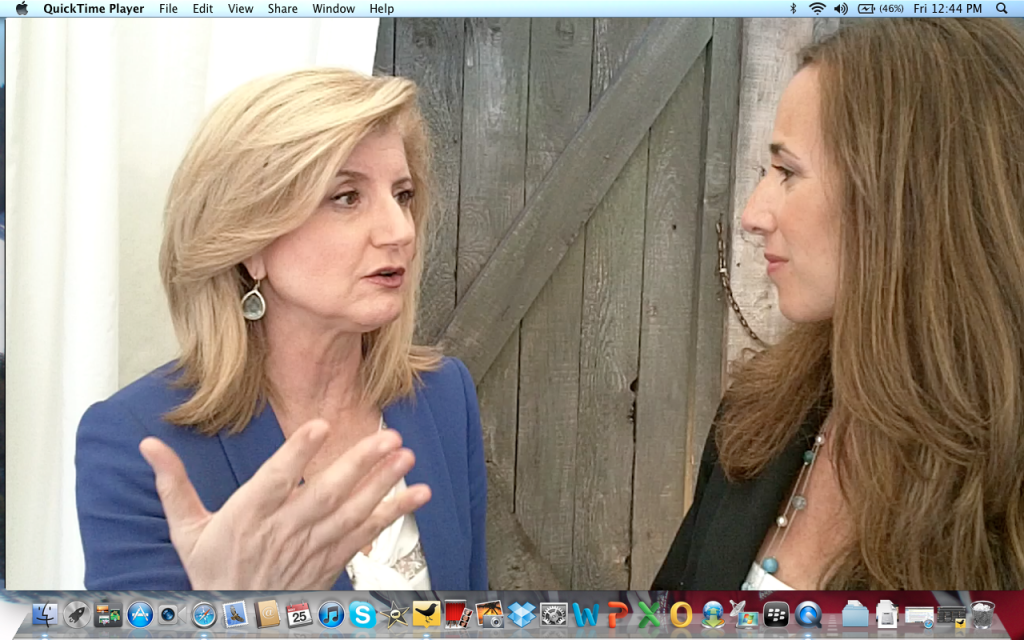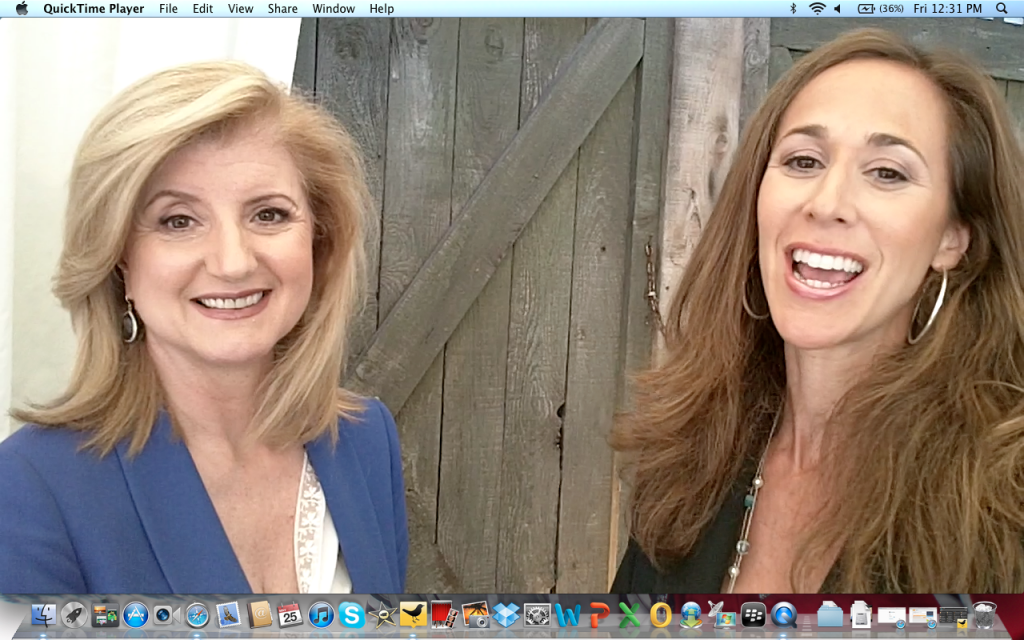 Without further ado, some life and business wisdom from Arianna Huffington…
On launching any new venture with The Huffington Post
AH: "We don't cut corners on anything. Not our people, not on a launch. We will delay a launch to get it perfect. We have no problem delaying things until they're right. The idea is to get something great the first time." (Interesting. I always hate delaying things, because I like to stay true to my word, so I found this concept interesting.)
On being an entrepreneur
AH: "Being an entrepreneur means being able to fail and be discouraged and keep going. There will always be obstacles along the way, but that is expected. Staying-power and perseverance are the true keys to success." (Love and believe this).
On her next business idea. What business would you launch if you had to launch something new?
AH: "Something related to Stress Reduction and Well-being. I believe it is where the future is headed and will be a big trend."
On the importance of human connection in a world surrounded by technology
AH: "The more we are surrounded by technology, the more we value human life. Face to face is crucial to stay connected. I am very connected to the people I work with, and to people in general. Computers don't replace face to face connection. I still very much value and cherish human connection." (Well said Arianna).
On her latest venture, the app 'GPS for the Soul' that is in the beta testing phase
AH: "I am thrilled to announce our latest project, our app, "GPS For The Soul" – It is a new FREE Huff Post app (for Blackberry and IPhone users) to detect your stress level throughout the day. I kept thinking, I'd love to create an app that detects your stress level, so that we don't end up with heart disease, stroke and other health conditions caused by stress. The app is designed to detect stress, and  then it gets personalized and customized just for you, to make you course-correct, hence the name 'GPS for the Soul.' 
It is the nature of the beast to get anxious or stressed. The key is how to course-correct, and how to tap into the things that help us de-stress and find peace and joy. We all need a 'GPS for the Soul' to help us find our bearings when we lose them. How the app works, is the camera detects your stress level through the blood flow in your thumb. If the app detects you with stress, it gives you bio feedback exercises on the spot to reduce your stress- yoga exercises, mediation, music, pictures, poetry, prayer, etc… All personalized and customized for you. We hope to launch it in the next two months." (HOW COOL IS THIS? I NEED THIS APP YESTERDAY).  
On her other latest venture, her partnership with Oprah Winfrey and OWN TV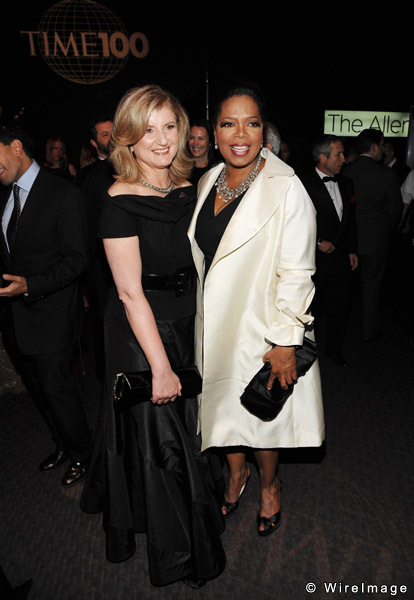 AH: "At Huff Post, we just announced a partnership with Oprah and The Oprah Winfrey Network- around content and engagement. It's very exciting. The Huffington Post Oprah section will contain a mix of articles, blogs and interactive content that will connect with the audience on an emotional and spiritual level. The site will provide practical advice and resources encouraging people to discover their best selves and to lead happy, fulfilling lives by taking steps to attain their goals." 
On the importance of sleep
AH: "People do not realize the importance and value of sleep in their lives. Sleep is fuel for joy and creativity. We all need enough. Sleep is one of your most important tools." 
On the whole Facebook IPO craze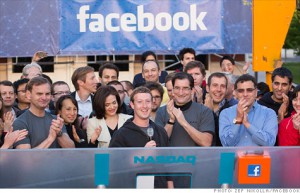 AH: "Facebook's IPO is a moment for celebration. Just think, one little idea to a multi billion dollar evaluation. It's a very American phenomenon. Sheryl Sandberg is also an amazing addition to that team."
On Huffington Post then, and now
AH: "I am Greek and Greeks love to talk. We love conversation. Conversations have been a part of my entire life- conversations in the kitchen, on the street, everywhere. When I started, conversations were moving online, so my vision was to move the conversation online too. Today, we have 500 editors at The Huffington Post and we just won our first Pulitzer. A milestone indeed."
The one piece of advice she would give to someone starting up in the digital world today
AH: "Find out what the world needs, no matter how small, and provide it. Find a niche that hasn't yet been exploited. Once you figure out what that is, go do it!" (LOVE this advice).
—
There you have it. What I have learned from interviewing entrepreneurs from around the globe, from Richard Branson to Craigslist founder Craig Newmark to Liz Lange, and many more, it's that creativity, and the ability to generate ideas, is in their blood.  It's in their veins. They never stop creating. They're not happy with the status quo. Their brains rarely shut off, and they don't rest easily. Entrepreneurs see the invisible, and they make that invisible come to life. They pave the way. They aim to serve and make a difference.
And for this, I'm inspired to learn more. To do better. To up my game. To be an agent of change.
Are you?
xoxEDxox