I am beyond proud, excited and honored to make this announcement today. It is truly humbling and if I am to be honest, probably one of the most momentous milestones of my career.
As Canada's only Chief Inspiration Officer for Entrepreneur Barbie®, I join the company of some remarkable trailblazing women representing Entrepreneur Barbie in the US – read this http://mashable.com/2014/06/18/entrepreneur-barbie-inspiration-tips/. As an entrepreneur since the age of 24 (now starting my fourth entrepreneurial venture), having written a book on female entrepreneurship, as a keynote speaker on entrepreneurship, a life and business coach for female entrepreneurs, and having made it my life's mission to inspire others to take the dive into passion, this feels like my calling.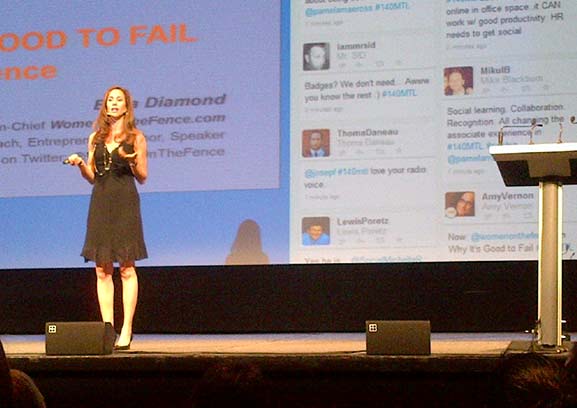 What I am most excited about, is the first-ever Barbie™ Business Bursary program – the search for Canada's Next Young Entrepreneur, with Mattel funding girls' big dreams. I will sit on a panel of judges helping award the Mattel bursary money to 3 fabulous, young entrepreneurial girls with great vision and spirit.
The press release is below and it explains all. If you have daughters, cousins, sisters, nieces, submit their entrepreneurial idea today at www.Barbie.com/MyDreams
You may wish to read more on how this whole thing came to be, and why I was almost born to do this: http://www.barbie.com/en-us/news-and-deals/barbie-entrepreneur-erica-diamond-women-on-the-fence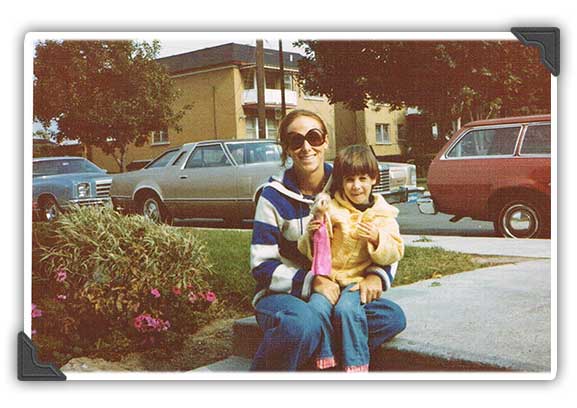 As promised, here is the press release below. I am currently in Toronto doing a full day of media and interviews.
Oh, and there will also be an Erica Diamond One-Of-A-Kind Barbie coming soon. Hold me.
—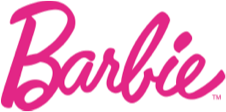 PRESS RELEASE
Mattel Launches Entrepreneur Barbie® and First-Ever
Barbie™ Business Bursary program
150th Career Doll celebrates women entrepreneurs, and shows us that With Barbie™, ANYTHING IS POSSIBLE
The number of women entrepeneurs around the world is growing and the ratio of Canadian female entrepreneurs compared to men soared a remarkable 30 per cent over the last year and a half*.  A recent Canadian survey issued by Vision Critical reveals that 70 per cent of Canadian women entrepreneurs believed that anything was possible when they were a young girl — a belief Barbie® advocates and is celebrating with the launch of her 150th career doll, Entrepreneur Barbie®, in Canada.

In honour of Barbie® founder and entrepreneur extraordinaire, Ruth Handler, Entrepreneur Barbie® follows in very big footsteps. Barbie® after all became an astronaut in 1965, four years before man walked on the moon, and first ran for President of the United States in 1992. Entrepreneur Barbie® has a mission, to inspire every child's imagination and to empower children to follow their dreams.

 
Alongside the launch of Entrepreneur Barbie®, the first-ever Barbie™ Business Bursary program is being introduced to inspire girls to not only dream big, but to believe that those dreams can become a reality. The Barbie™ Business Bursary program is a national search for Canada's Next Young Women Entrepreneurs, and a celebration of can-do spirit designed to spark the growth of Canada's next-gen of leaders.
Barbie™ — Building Tomorrow's Stars Today
The Barbie™ Business Bursary encourages Canadians to nominate a budding entrepreneur – yourself, children, siblings, cousins, students or friends – under the age of 18, who demonstrates true entrepreneurial spirit, from now until September 1, 2014. To enter the national competition, simply visit the www.barbie.com/mydreams and share yours or your nominee's entrepreneurial dream.
Barbie™ will select ten amazing nominees and post their video profiles on Barbie™ my Dreams; and a jury panel will then select three winners to receive a $2500 Barbie™ Business Bursary to fund their big ideas.
"Barbie™ strives to empower  children to imagine themselves in a variety of roles from pilot to president," says Alicia Sumar, Brand Manager, Barbie – Mattel Canada Inc. "We know from research that play is a positive force that encourages a child's creativity and imagination. Playing with Barbie® fosters the belief that anything is possible. We are proud to launch this Canadian Barbie™ Business Bursary initiative to help make children's' dreams and aspirations come true."
—
Introducing Canada's Chief Inspiration Officer
To celebrate her newest career, Barbie™ has searched for the perfect Canadian entrepreneur to help in the mission of inspiring budding entrepreneurs.  An extensive searched proved that Montreal's Erica Diamond was the perfect candidate to be Barbie Canada's Chief Inspiration Officer. As an acclaimed entrepreneur, and Founder and Editor-in-Chief of WomenOnTheFence.com, an award-winning blog that aims to teach, inspire, empower and unite all women to chase their dreams, Erica will lead the jury panel in selecting the Barbie™ Business Bursary finalists and eventual winners.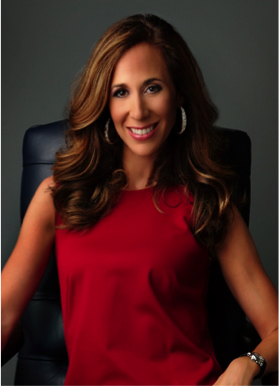 "Mattel has always encouraged children to think big, and the Barbie™ Business Bursary presents the perfect opportunity for Canadian children to make their business dream a reality," says Erica. "Barbie® was always there for me as a role model when I was a child. She inspired me to dream big and be fearless, and today, I'm living out those dreams," she continues. "I always knew I wanted to be an entrepreneur, and to make a difference and help other women and girls do the same. The Barbie™ Business Bursary is an important initiative that recognizes and rewards young entrepreneurs and invests in our leaders of tomorrow."
Mattel Canada is creating an exclusive one-of-a-kind Barbie®  in Erica's likeness to honour her role as Chief Inspiration Officer for Barbie™ Canada.
Survey Says…
To get a read on what is on the minds of Canada's top women entrepreneurs, Mattel Canada conducted a survey in June 2014, issued by Vision Critical. It revealed the following inspiring insights:
70 per cent of Canadian women entrepreneurs believed that anything was possible when they were a young girl
70 per cent of Canadian women entrepreneurs said it was a parent that helped them foster the belief that anything is possible
2/3 of Canadian women entrepreneurs believe they are currently living out the dreams they had as a young girl
A Tribute to Ruth Handler, the Original Entrepreneur
Today, Entrepreneur Barbie® represents and celebrates a diverse group of inspiring female game-changers and ceiling-breakers from around the world, and it all started with Ruth Handler, Barbie® founder.  Ruth created the world's first and iconic fashion doll for her daughter, back in 1959, to encourage her to play out her dreams. Entrepreneur Barbie®, the 150th Career Doll, and the new Barbie Business Bursary initiative, follows in the same brave footsteps as Ruth and her strong entrepreneurial spirit.
"I can tell you that as a young girl, I played with Barbie® and imagined that I could be anything I wanted – an astronaut, doctor, scientist, even the Prime Minister!" says Erica.  "Barbie® was part of my every day play and she traveled with me everywhere – in the car, on the train or plane, she was right beside me, every step of the way. I can't wait to see how Barbie® and her new Business Bursary program inspires young Canadian girls in the months and years to come!"
Entrepreneur Barbie® is now available on amazon.ca, toysrus.ca & walmart.ca and available at select toy retailers nationwide this August.
About Mattel
The Mattel family of companies (Nasdaq: MAT) is the worldwide leader in the design, manufacture and marketing of toys and family products. Mattel's portfolio of best-selling brands includes Barbie®, the most popular fashion doll ever produced, Hot Wheels®, Monster High®, American Girl®, Thomas & Friends® and Fisher-Price® brands, including Little People® and Power Wheels®, MEGA® Brands, including MEGA BLOKS® and RoseArt®, as well as a wide array of entertainment-inspired toy lines. In 2013, Mattel was named one of the "World's Most Ethical Companies" by Ethisphere Magazine and in 2014 ranked No. 5 on Corporate Responsibility Magazine's "100 Best Corporate Citizens" list. With worldwide headquarters in El Segundo, Calif., Mattel's companies employ nearly 30,000 people in 40 countries and territories and sell products in more than 150 nations. At Mattel, we are Creating the Future of Play. Visit us at www.mattel.com, www.facebook.com/mattel or www.twitter.com/mattel.
For more information or to arrange an interview with Erica Diamond, Chief Inspiration Officer, Barbie® Canada, please contact Danika Lochhead or Tonisha Bath at Strategic Objectives.
Tel: (416) 366-7735 ext. 290 or ext. 274
Email: [email protected]; [email protected]
—
Thank you for reading, lovely ladies,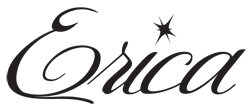 Disclosure: I'm proud to be a paid Barbie Chief Inspiration Officer. All opinions are my own.