Hi Girls! It has been a busy week on the blog after making a big announcement, so I figured I'd keep the momentum going. If you stay with me until the end, you're going to be excited about an AWESOME giveaway today. Oh yes! It's BIG.
So, let's get right to it… Friday is a great day to kick off an exciting giveaway! You, my loyal readers, know that I have been a loyal member of the Aeroplan program, accumulating Aeroplan Miles as I have spent dollars (which I have redeemed for airfare, hotel, car rental, merchandise, and more), for almost 20 YEARS! I believe in this brand so strongly, so when I reached out to them and begged (yah I guess I begged) them to be their Brand Ambassador over a year ago, after over a year of discussions, Aeroplan said YES! 


Well, Aeroplan is turning 30 TOMORROW!!! Happy Birthday Aeroplan! And to celebrate this milestone, we are giving away 30,000 Aeroplan Miles! Yup. You read correctly. That's like 2 round trip flights to NYC, baby!
LISTEN UP! In honor of our partnership together, here comes your INCREDIBLE GIVEAWAY:
Aeroplan will be giving ONE LUCKY RANDOM WINNER 30,000 Aeroplan Miles!
To enter the contest, simply do the following:
And answer this question in a comment below:
If you could travel anywhere in the world using Aeroplan Miles, where would you go?
We'll need the your name and Aeroplan number (which you can easily get at aeroplan.com) and contact info in order to ensure you receive the miles.
It's that simple!! Join Aeroplan today, start accumulating, start redeeming, and enjoy all the benefits this incredible program has to offer!
And don't forget to answer the question in the comment section below for your chance to win a whopping 30,000 Aeroplan Miles! Make sure to include your email address (which stays confidential) so that we may reach out to you if you are our lucky random winner. Please share this post with anyone who loves to travel, or spoil themselves and make sure to use the hashtag #AeroplanTurns30. 
To see the history and evolution of this incredible company, please see this….

Happy weekend, lovely ladies! Nothing like your son getting invited to the football game tonight last minute and all of a sudden, date night is ON! 😉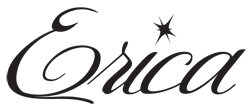 * Disclosure: I'm proud to be a paid Aeroplan Brand Ambassador. All opinions are my own.
* Contest is open to Canadian residents only over the age of 18. Random winner will be drawn July 31, 2014, 12pm.