Good Morning Ladies.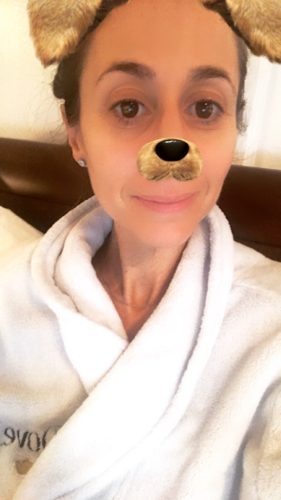 Checking in from bed. I am day 7 out of 10 of antibiotics for pneumonia. I have no idea how I got pneumonia, but I can tell you, I am listening to my body. I literally don't get out of bed unless I absolutely have to. The surrendering part has been healing. I don't recommend getting sick, but I do recommend taking the lesson from it.
Since I've been in bed for about 9 days, I have come across some really interesting articles, videos and other. Since this is my blog, and I make the rules around here, I figured why not share my favorite content! So, this is my Tuesday roundup of what has caught my eye recently. I'm not on the fence about these… this is the good stuff.
Women On The Fence is Real Inspiration for the Modern Woman, and I hope you enjoy:
NEW YORK TIMES
I mean, do you even have to read this New York Times article to get the gist of it? It's a great read though.
NEVER STOP DANCING FOR OR WITH YOUR KIDS
No matter how many times I watch this, I'm still a flubbering mess. This speaks to me deep down to my core.
DR. SHEFALI IS THE BOMB
I am a huge fan of Dr. Shefali's work. I won't spoil it for you, so just watch. It's wise and it's profound and it forces us to take a good look at healing ourselves if we plan on being a good parent.
JAMES CORDEN GIVES ME LIFE
Just watch and sing along. This makes my heart smile.
WHAT JUULING DOES TO YOUR BODY
And hint, it's not pretty. I generally trust Dr. Axe's information. I have found it to be well researched. In any case, please speak to your kids about the risks of juuling.
THE IMPORTANCE OF CONNECTION
This is how Iceland turned its teenagers from heavy drinkers to model citizens. Watch watch.
NAS DAILY – YES PLEASE
If you aren't familiar with Nas Daily, Nas has traveled around the globe for the past few years making one minute videos every single day, wearing the same t-shirt, and sharing it with the world. The result has been a masterpiece.
Check this one out.
ON BOREDOM
Put your speakers on, it's time for a TED Talk.
INSPO INSPO INSPO!!!
AND FINALLY…
LET'S HAVE A THROWBACK DANCE
Turn UP those speakers!
Direct link: https://www.facebook.com/LoveMusic.musica.do.tempo/videos/2205797639704511/
That's it, folks.