By Guest Blogger Catherine Morgan
Some people actively court change. They seek it out and embrace it. I'm not one of those people. Circumstances had to slap me upside the head a few times before I could take the leap and make a major career transition.
I started my career on the trading floor of the Chicago Board Options Exchange. It was the mid 80's. Times were good. The work hard/play hard lifestyle worked well for me. Heck, I was in my 20's! What better time than your 20's to work and play hard? The job was a perfect transition from college into the workforce.
My career path took me through the trading technology and market data side of the financial service industry. Then I read a book titled The Mind of the Strategist. The author had worked for McKinsey and the braininess of consulting was all of a sudden hugely appealing to me. I was told that I would have to get a MBA if I wanted to work for a company like that. That was *not* appealing – but somehow a few years later I ended up being brought into a major consulting organization by a former client. Perfect! I loved working with incredibly smart people and moved through a few of the global consulting organizations.
My last position was a very difficult role at one of The Big Four (top four firms). Being on call 24/7 and extreme deadlines started to take a toll on me. My body told me it was time to make a move before my mind caught up. The effects of stress are well documented, and I had most of them. I also stopped doing the things that made me really happy. I blurted out during my mid-year review, "I can't believe this stupid job is interfering with my dance classes!" My boss was sympathetic, but something had to change.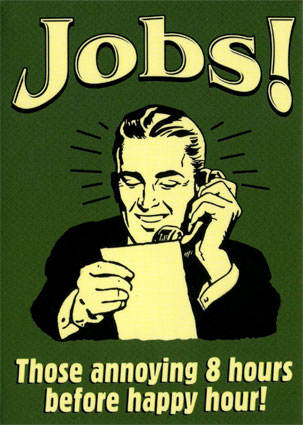 One of the wonderful things about working there, was that I had the opportunity to work with a coach. I couldn't take advantage of that fast enough. Initially we worked together to help me transfer to another group within the organization (and hopefully to a job that was a better fit). The coach asked me questions that really gave me insight into myself, my likes and dislikes, and what could be the next right move for my career. Wow, I was finally making strategic decisions for the first time in my life, and based on a plan. I felt confident and in control.
Well, today, I am that same coach helping people transition from career A to career B- be it to another job, another company, another industry, or your very own business! Whether you are looking to make a change voluntarily or have been forced to make one due to a layoff, there are some questions you need to think through in order to discover your Step B.
Exploring options. How to determine the right next job.
When you are looking to make a career change because you want a new challenge or a new job situation, there are some questions that you need to ask yourself:
How could you present your value to other groups within the organization?
Who could you network with to learn about different groups within the organization?
What groups within the organization seem to be growing?
What groups within the organization seem to be doing interesting work?
If you decide that you want to leave your current company, make sure you consider:
Do you want to stay in your industry and go to work for a competitor?
Do you want to do a job function similar to your last position or try something a little different?
Do you want to work for a big company or a small company?
Or you can get creative and try some career envisioning. Give yourself some time and write down your thoughts around each of these questions over the course of a few days or even a week. Just keep some paper handy and write down the first things that come to mind:
What skills have you used in this job and previous jobs that you enjoyed?
What were some peak experiences for you in your career?
What other industries are interesting to you?
What skills have you always wished that you could use in your job?
Be creative and have fun with these questions. Don't censor yourself in any way! Outrageous answers (or ones you don't initially understand) often lead to creative ideas that you can then translate into other job titles and job functions that might be a better fit. If you like these kinds of exercises, I highly recommend you pick up a copy of Do More Great Work by Michael Bungay Stanier.
Or, finally, maybe this…
I want to work for myself. I want to start a business!

Starting a business is really hard work and it isn't for everyone. Here are some of the things you might want to think through if you are contemplating starting your own business:
Is now a good time in your life to do this? (Do you have big overhead? Do you know that you will have big expenses in the near term? If so, maybe this isn't the right time.)
Do you like being in charge and making your own decisions? (If you don't, maybe you should consider a different position in corporate.)
Are you prepared for the emotional roller coaster of

entrepreneurship

? (If not, owning your own business may not be right for you.)
Are you in a financial position where you can afford to take this kind of risk? (Most entrepreneurs will have to self-fund at first. And you need to plan that it will much longer and cost much more than you think it will.)
Is your partner/family supportive of this idea? (If you are in a relationship or have kids this can be a big one.)
I am very happy with my decision. It was the right decision for me. I was prepared emotionally and financially for the risk of being an entrepreneur, and I love what I do today. Your Point B may be very different. Don't be afraid to explore different options. I highly recommend asking yourself the tough questions or even working with someone before making any type of career transition. You may find a wonderful job option that you had never previously considered.
One thing's for sure. If you've been unhappily sitting on the fence about your Point A, it might be your time to jump off the fence and go discover your Point B. You never know unless you try.
~Catherine
Have you recently or are you currently going through a career transition? What questions have you been thinking through? How are you evaluating your options? I would love to hear from you in the comments below.
***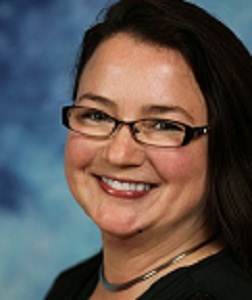 Catherine Morgan is a Transition and Entrepreneur Coach, and the founder of Point A to Point B Transitions Inc. The company is a virtual provider of coaching services and info products to individuals who are in career transition or are looking to establish and grow their own successful services businesses. http://PointAToPointBTransitions.com/