Yes, it's still warm outside, but if you peruse the streets of downtown or the malls in your city, you will see fall fashion making its way into stores everywhere. I know, I don't feel ready for fall yet either, but I do love fall fashion!
You all know by now I am the Brand Ambassador for LE CHÂTEAU, wearing this amazing brand to work or play, so today, I wanted to give you a little teaser of what's to come next month for fall fashion on this blog.

But first, I was honored to be at the Festival Mode and Design this past weekend in Montreal. Check out a little snippet LE CHÂTEAU's fall runway debut that I captured!
Okay, NOW, watch this teaser of fall fashion and fall in love with plaids and suede all over again!
So great, right? You should also know, that LE CHÂTEAU is excited to announce that in response to their growing e-commerce business, they will officially complete the transition of consolidating their entire e-commerce business right here in my city of Montreal! As of September, their entire e-commerce business, from photo studio to merchandising, to warehouse and fulfillments, distribution, etc., will now be housed in their Montreal headquarters.  LE CHÂTEAU is working towards processing close to double the prior inventory and with this, they anticipate possible future new hires! Whatever your mood this upcoming fall season, LE CHÂTEAU has you covered. I especially love to wear LE CHÂTEAU clothes and accessories on my weekly parenting segments on Global TV. Check out this morning's look in a fall floral wrap dress!
Don't forget to:
Like LE CHÂTEAU on Facebook.com/LeChateauInc
Follow LE CHÂTEAU on Twitter.com/LeChateauStyle
And follow LE CHÂTEAU on Instagram.com/LeChateau
Have a beautiful Wednesday, ladies!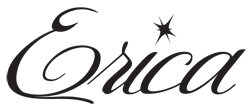 Disclosure: I'm proud to be a paid LE CHÂTEAU Brand Ambassador. All opinions are my own.