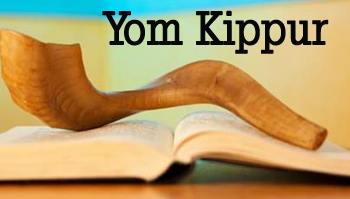 Tomorrow is a day known to Jewish people as Yom Kippur- the holiest, most religious day of the year. Tonight kicks off the day where we repent our sins, and ask G-d for forgiveness. Tomorrow is also a day of fasting. (Confession here- I'm not that strong in the fasting department).
Tomorrow night will mark my favorite synagogue service of the year. We will stand for one hour at a service called Nilah. Nilah marks the end of the 24 hour Yom Kippur fast. It is a very special hour (which I will miss because I am hosting 14 people at my house for the break fast), but what resonates for me, is the symbolism of Nilah. I think it very much parallels life. After you have fasted for 24 hours, it is customary at the Nilah service to stand the entire last hour when you are hungry, tired and dizzy. It is the ultimate test of your endurance. To be able to stand when you think you cannot.
This reminds me so much of womanhood, and our strength and endurance to go the distance in life. Women are the true definition of resilience and fortitude. We fight for what's right. We go without so that our children won't have to. We hide our tears to protect our loved ones. We are strength in the face of adversity. Eleanor Roosevelt said it best– Women are like teabags. We don't know our true strength until we are in hot water.
How true.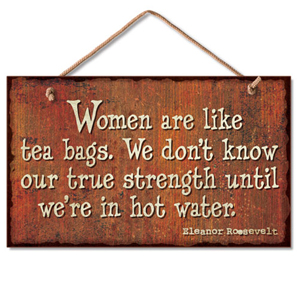 But what I want to talk about most on this day is forgiveness. We had a guest blogger a few years ago, Marala Scott. She talked a lot about grudge holding and her inability to forgive.
"One day I looked at my life, and actually saw the pattern of my unhappiness. I saw that the pain I was so determined to carry, was fueling my unhappiness. The problem was that my anger had infiltrated my emotions so deeply. The negative energy moved comfortably in and out of every aspect of my life. I didn't trust people. I doubted everyone's sincerity. I grew angry at any direct or even indirect conversation about my mother or childhood. I didn't believe there was any such thing as a healthy relationship, because I'd never seen evidence of one. In essence, I wasn't managing my life well. My anger was in control and it caused me to miss out on a lot of healthy and positive experiences that most likely would have helped me progress to a better pace.
Holding onto the anger with the tightest grip I had, it kept me from conceding to the notion of forgiveness and cleansing my spirit. Like many of you, I knew the cause of my anger, but I didn't do anything about it. I didn't try.
It wasn't until many wasted years later and a thirty-day supply of blood pressure medication each month, that I realized my unwillingness to forgive was destroying me. The people I was emotionally at war with had moved on with their life, and had probably asked God for forgiveness for what they did. Honestly, their actions had nothing to do with me, but my forgiving them had everything to do with my emotional welfare, progress, and health."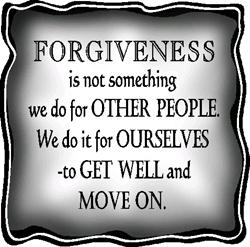 She went on to say:
"What I want you to understand is that you can't progress if you're holding onto fear or anger. You won't be happy if you insist on holding onto hate. And you're not embracing faith if you don't trust that forgiveness will remove layers of pain. Don't allow yourself to be held hostage to negative, destructive emotions or you are using your history to further disrupt your life. Seek peace by letting go. It's history. It isn't worth holding onto the inability to forgive and destroying your life over it.
Instead, invest in making your future beautiful. I did and it was worth it."
So as you embark upon your fast if you are observing Yom Kippur, I wish you an easy fast, and a final hour of ease. May you always remember your true strength, and let it serve as your reminder not to be afraid in life. May you also take this day to quickly scan your life and those around, and see if you can let something soften. See if you can let something go. Can you forgive others? Can you forgive yourself?
With love,