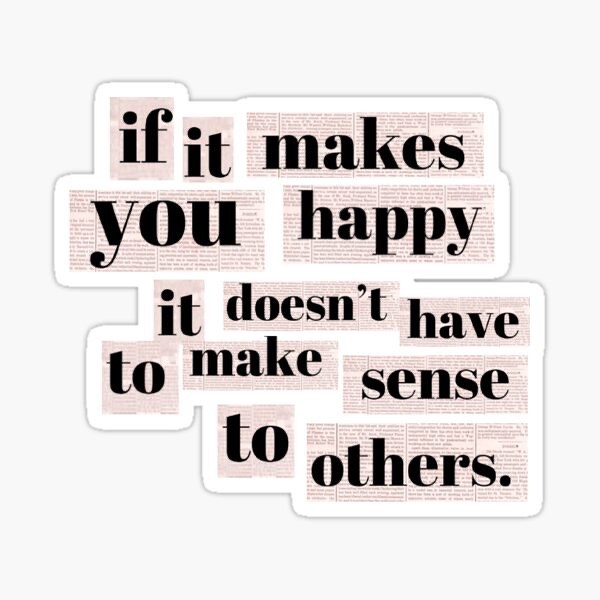 NEWSFLASH!
If it makes you happy, it doesn't have to make sense to anyone but you.
As we head into a new week, can you tap into what makes you happy (irrespective of what others think?)
And speaking of happiness, on #MotivationMonday, perhaps on your lunch break today, why not brain dump a list of 10 things that make you happy and get into your agenda to plan it out.
I'll start.
10 things that make me happy:
Meditating before bed
Dancing alone in my kitchen while I drink coffee
Walking barefoot on the grass
Checking things off my to-do list (almost as satisfying as scratching an itch)
Waking up early when no one's up and being alone
Listening to @johnmayer ?????
Eating a McDonald's quarter pounder trio no cheese with a Diet Coke
Going to a restaurant with an 'all you can eat' soup and salad bar (add it to your meal for x dollars) ?
When I say no and it feels like a hell yeah!
Waking up late on a Sunday with nothing to do!
Remember, your life choices, your career choices, your parenting choices (or deciding to never be a parent) – none of it has to make sense to anyone. The minute it does- you are living out of alignment with your truest self.
You do you boo, life is short!
And tell me! 1-3 things that make you happy! Tell me now!