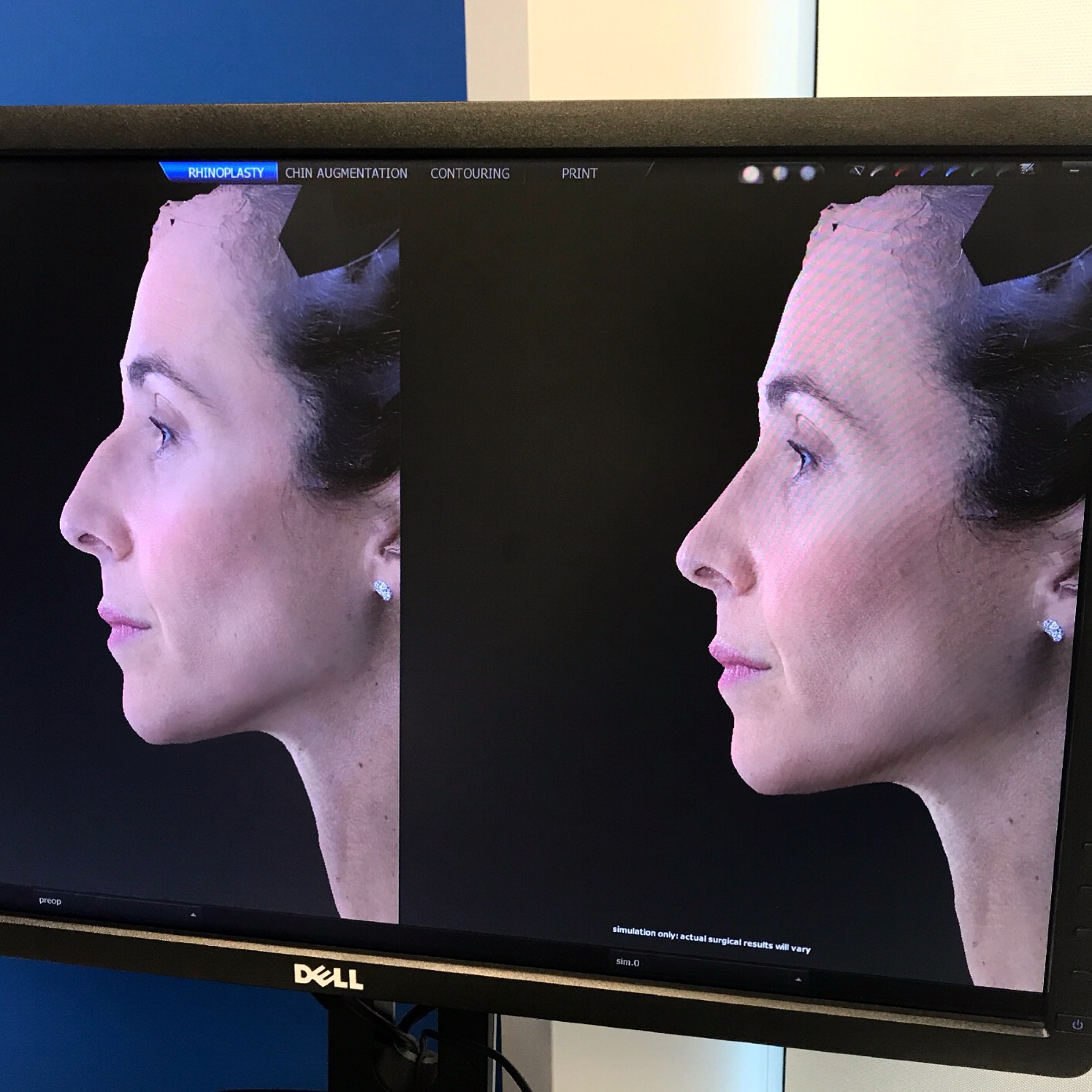 #TruthTuesday in effect.
Guys, this is me. I wrestled sharing this, but I am all about authenticity – I think you know that by now.
So, let's get to it, shall we? I always share with a purpose and for a reason.
Last fall, I kissed my son goodnight and we leaned into each other and my nose was smacked hard. I had a nasal trauma, and what was already a pretty ugly nose, got even uglier.
I have wrestled with the idea of shaving the bump on my nose since my early twenties. So, after this incident, I went to a plastic surgeon and asked what could be done for the gonzo honker.
And OMG.
A few things:
When I saw the before (meaning my current nose), I was shocked at how UGLY I am from the side. I cannot believe I actually look like this. 🙁
When I saw the after, I couldn't believe how I could actually have a nice nose! It's beyond me. I've been insecure my whole life about my nose! This was amazing!!
And then I sent it to my friend/doctor, and he said, "Why would you want a perfect nose? I like your nose now- it's you and it's your character."
So, I decided: I'm living with a crooked nose. I'm not changing my face at 44.
And my goal of today's post, is I want to normalize what aging is, and what imperfection is. We get wrinkles and cellulite and weight gain and grey hair. Shit, that sucks. And truth: I really feel old looking next to some amazing looking women my age, some who add things to their face and body to keep it young. I get tempted, I honestly do. I work on TV and see the imperfections on HD TV every week! I also have ZERO judgement of anyone who wants to tweak a few things, hey, why the hell not? I am just trying to be comfortable with who I am naturally, at 44. I guess it's almost a dare to myself. I saw my mom grow to be a beautiful NATURAL woman, and I want them same.
So, back to my nose. I guess you can still call me Gonzo. Hey, hey, what's up?