Hello, beautiful ladies!
I've been back in action this week.
The summer has been a lovely mix of work and play. I usually take two consecutive weeks off, but this year I split my weeks up.
Early July, I went to California with Hilly, and two exhausted and overwhelmed parents began to relax. We just enjoyed the outdoors– hiking, biking, yoga, and just being together. It was just what the doctor ordered for us.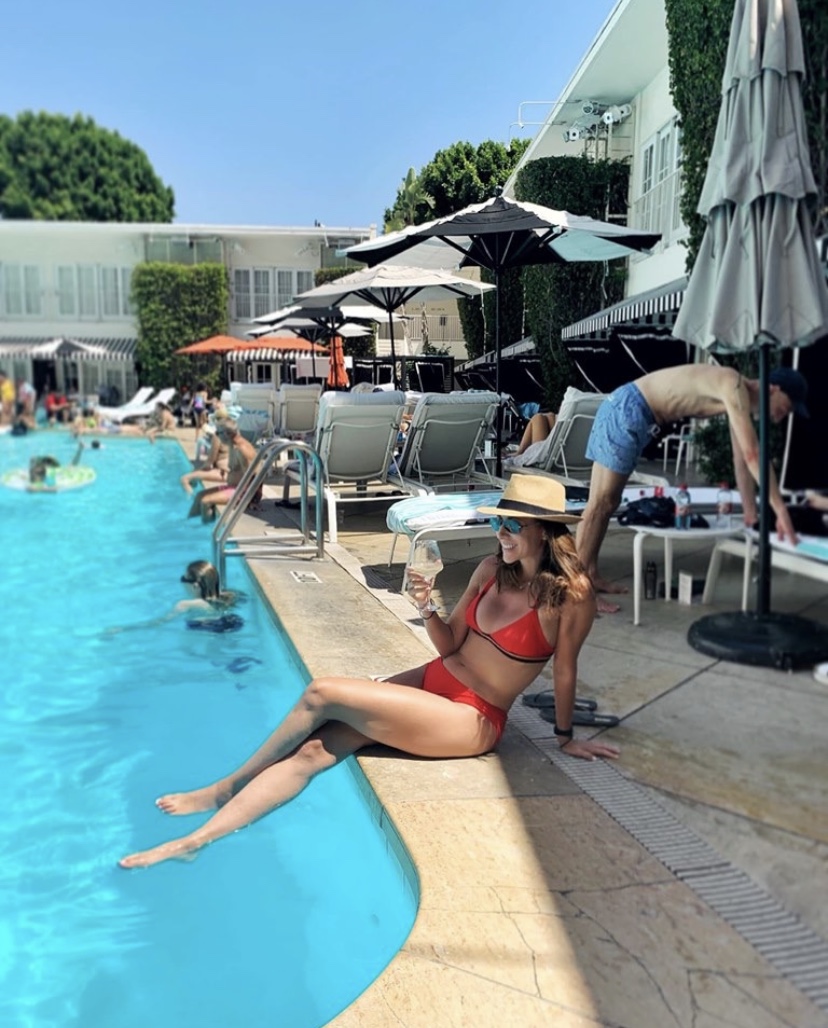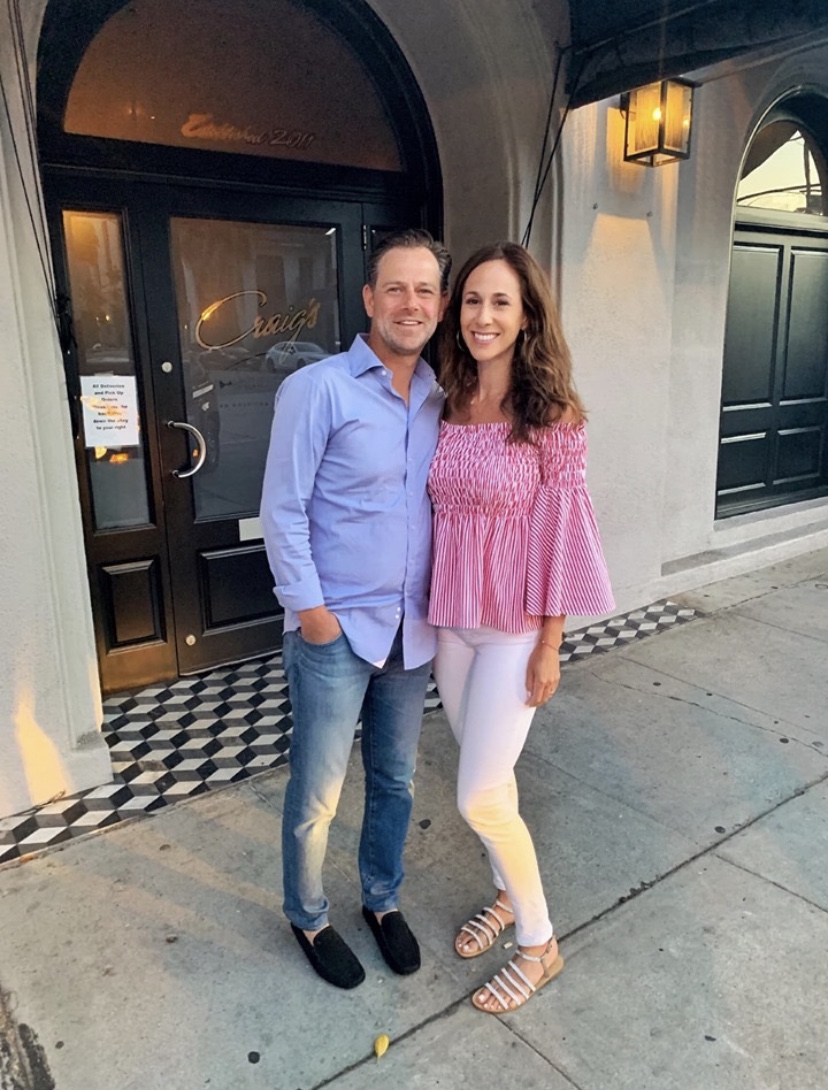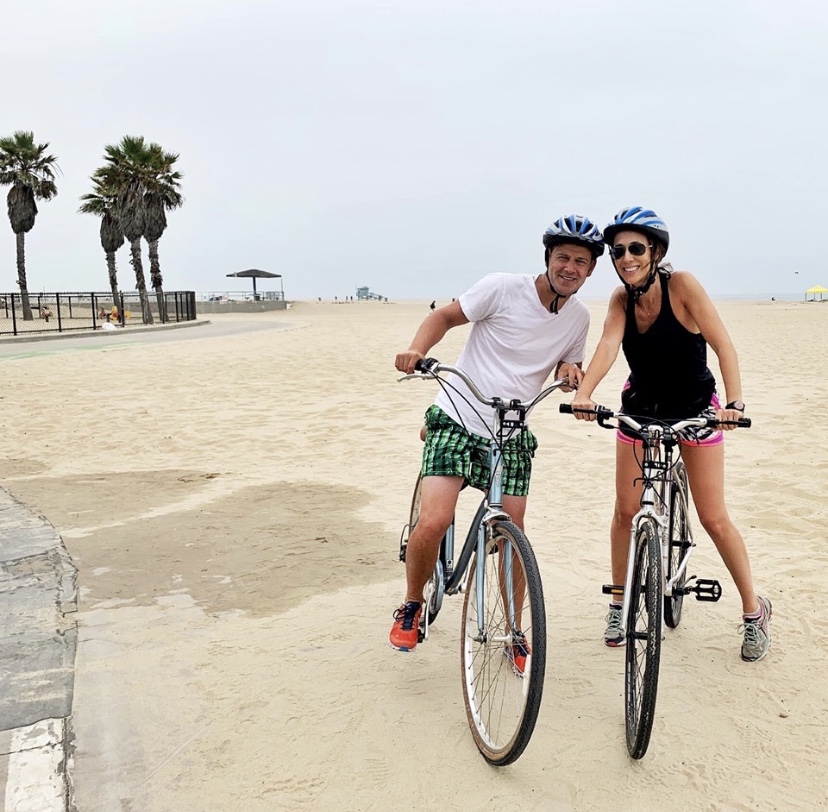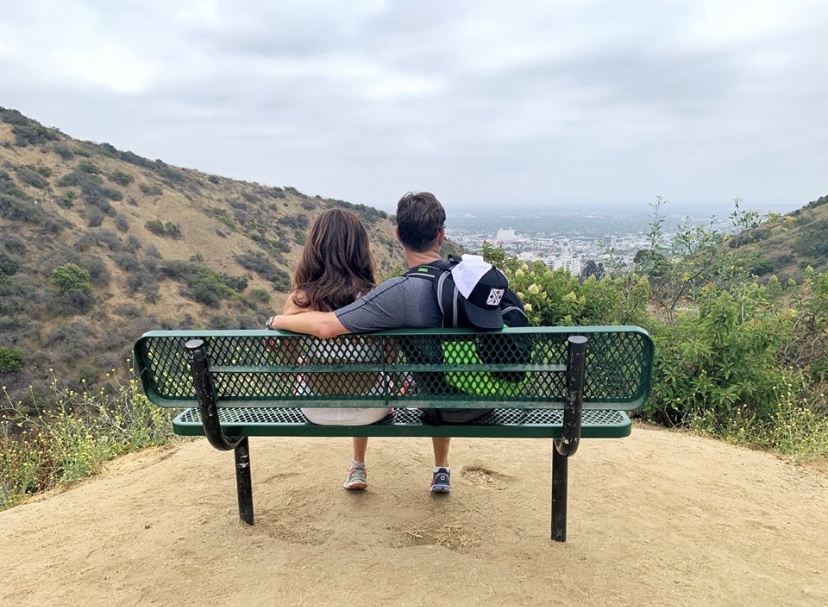 Fast forward to today, August 9th.
Both boys are now home, and truthfully, it now feels like the summer is swiftly coming to an end. I am trying to preserve that happy glow and feeling, and reminding myself each night to do something meaningful to stretch out the summer.
I took my second week off last week. It started with a trip to Boston to pick our son up after a month away living at UCLA and BU, doing an on-campus experience in sports management and entrepreneurship. And we were looking to take the kids away for a few days as a family.
We decided to head to Stowe, Vermont. I had heard Stowe Mountain Lodge was a great destination spot from some friends, and perfect for what we were looking for – a mix of outdoor activities and fun, and relaxation.
Well, today's post is a shout out to them and how they took such beautiful care of our family (and all of their guests), when we decided to choose The Lodge at Spruce Speak for the weekend (formerly Stowe Mountain Lodge).
If you're looking for a family getaway, or even a romantic weekend away, honestly, look no further than Spruce Peak. They are an all-seasons resort destination where you can be as busy as you'd like, or as chill as you'd like winter, spring, summer or fall. They truly have the best things to offer every type of person.
Friday night, we attended the Farm To Table Dinner Series outside, right on the property. I mean, talk about nature's goodness, delicious farm to table food in the most magnificent setting. And all local organic wines! If you go to Stowe, I highly suggest you NOT MISS THIS.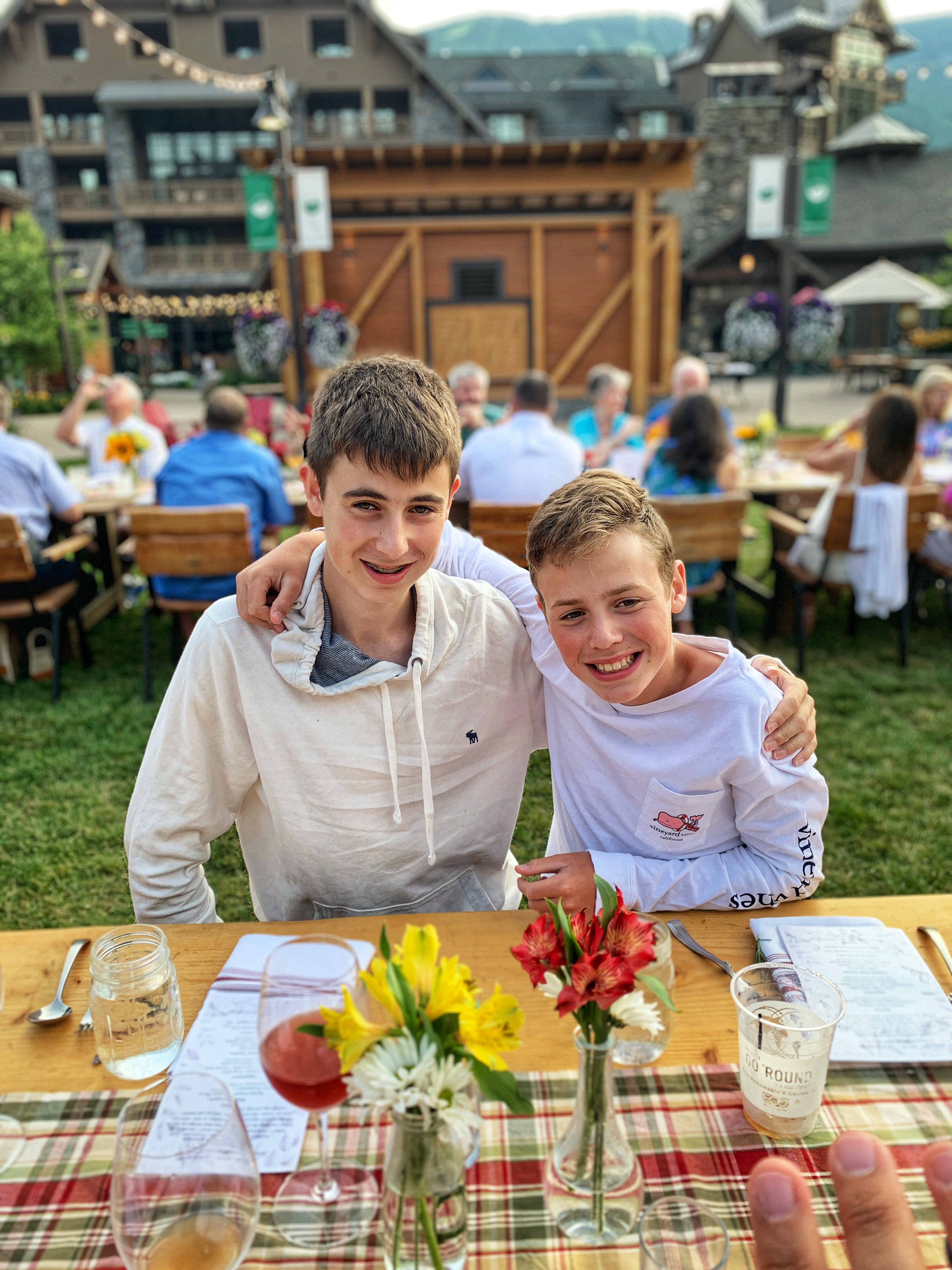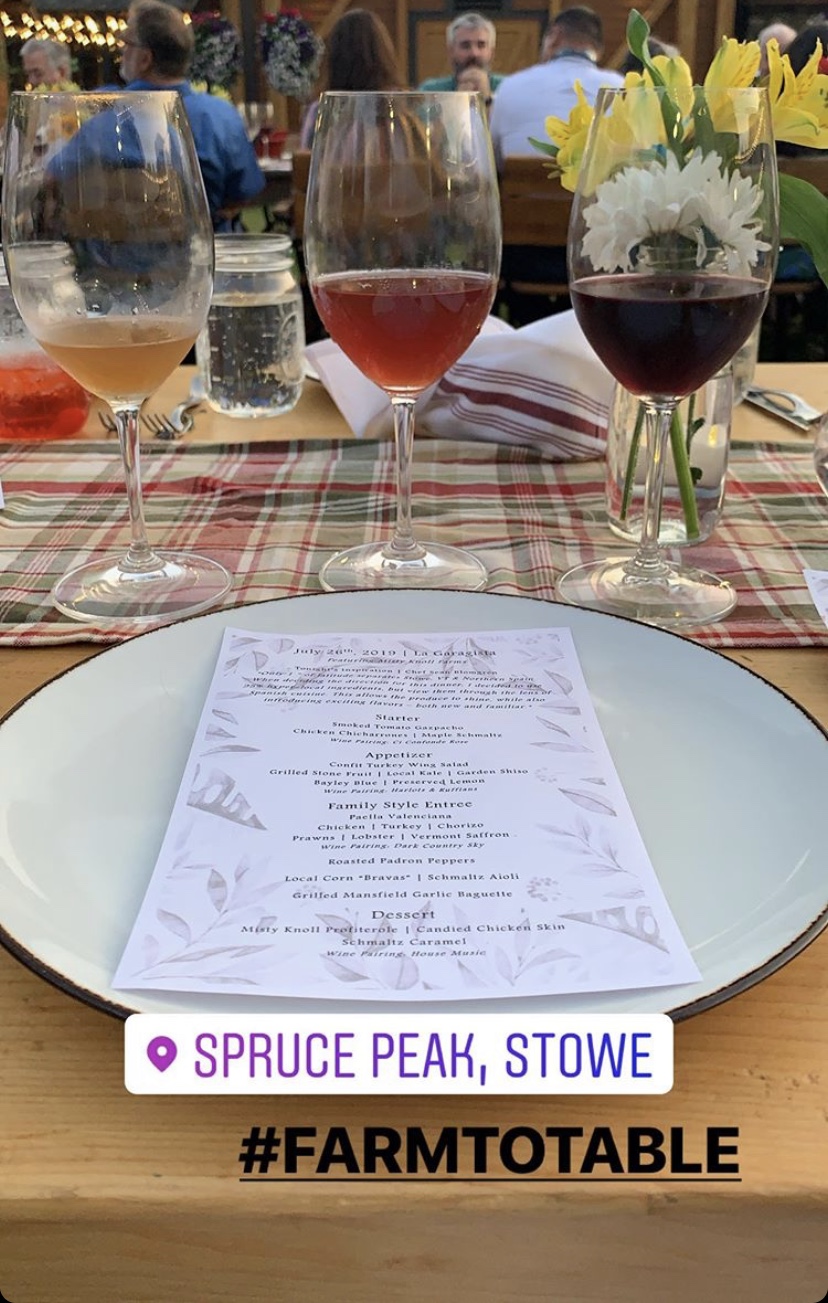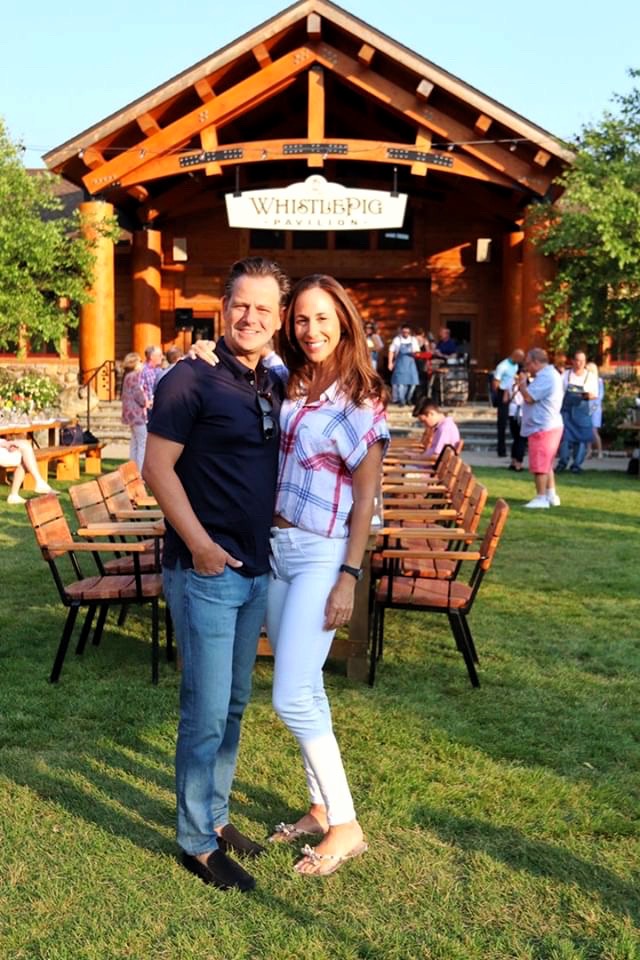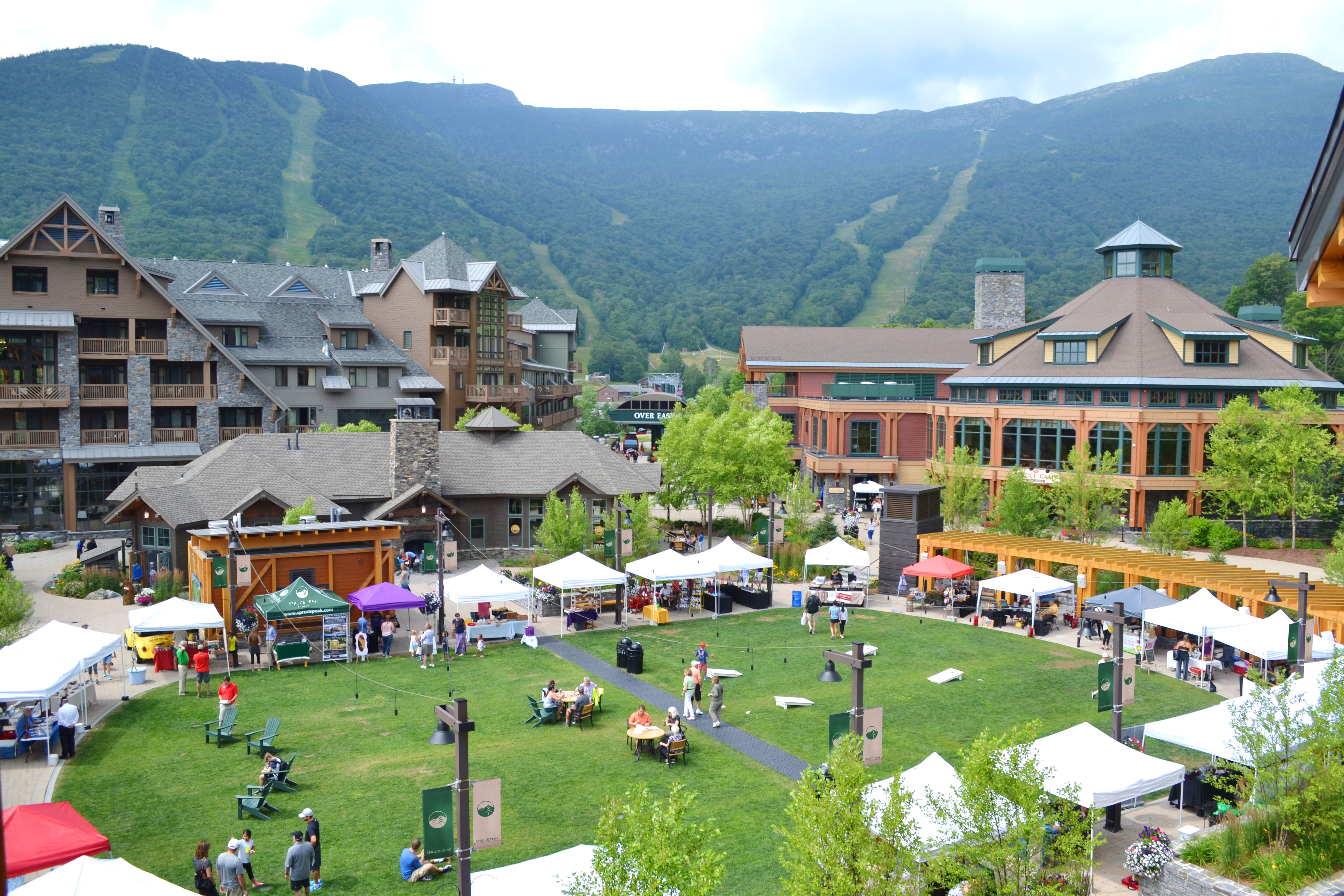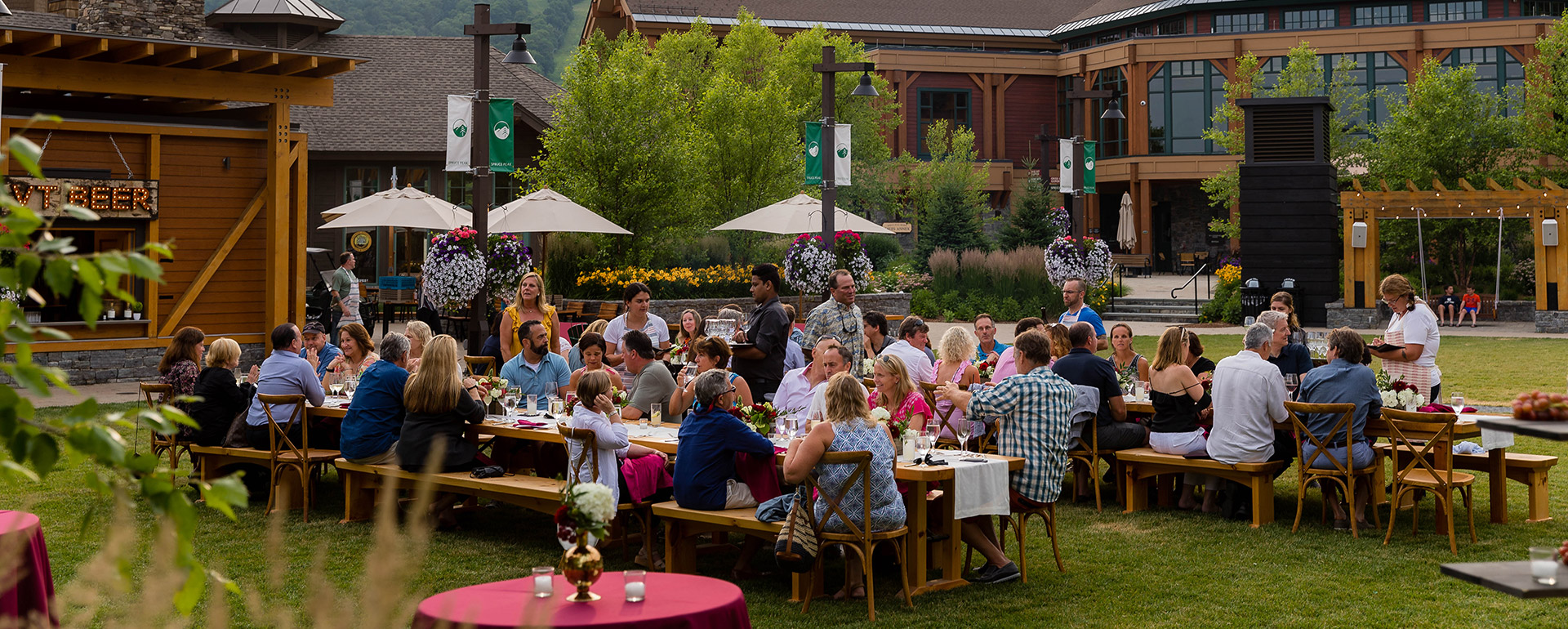 Saturday, we started the day renting bikes and biking the path from Spruce Peak right into Stowe Village. Biking is a new Diamond Family fave. We all love it. What a joy! We stopped off for pizza and ate lunch outside at a great place called PieCasso!.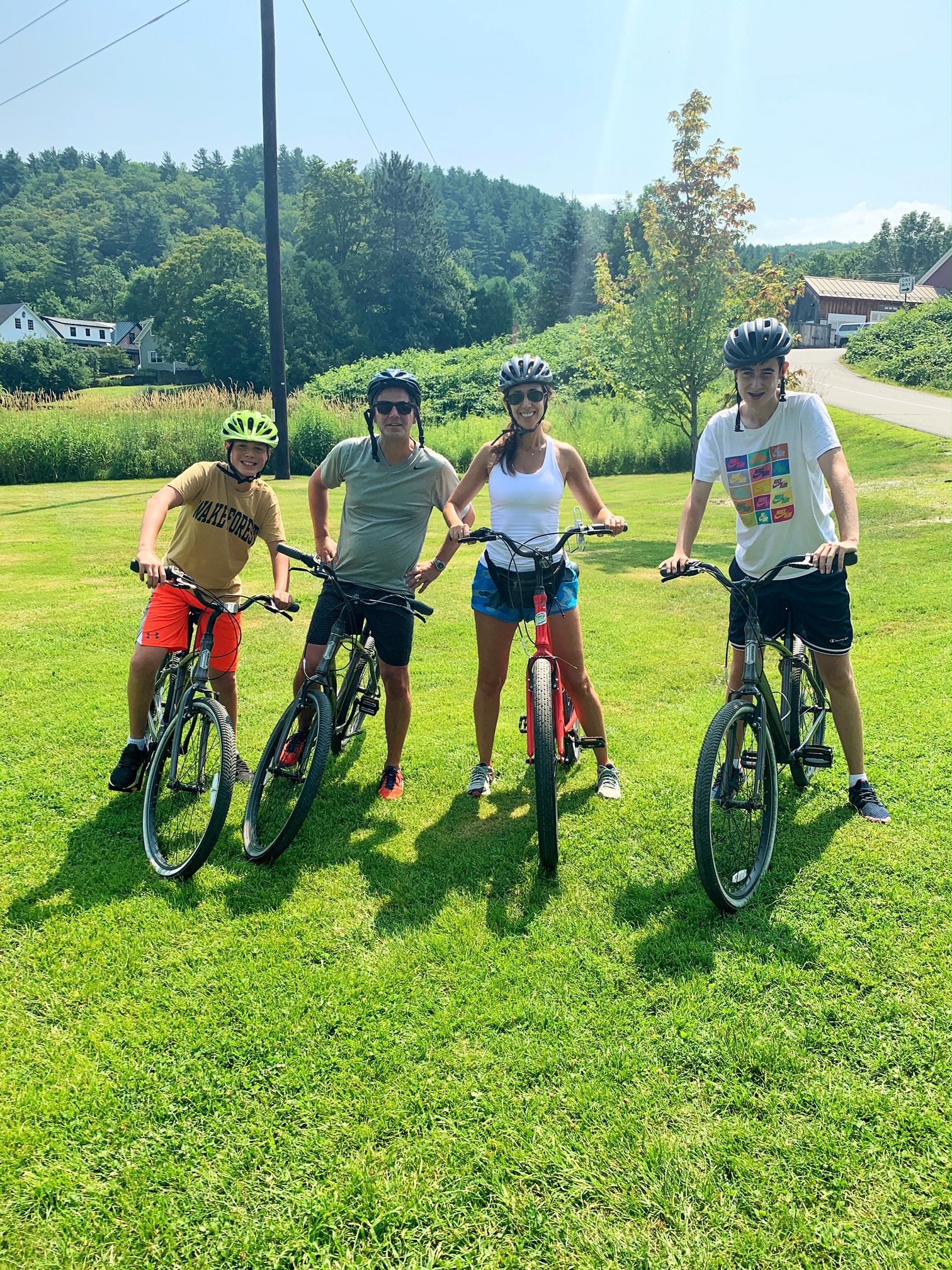 Saturday afternoon, I relaxed by the pool and went for a facial at the spa. It was incredible.  My skin is honestly STILL glowing. The boys golfed!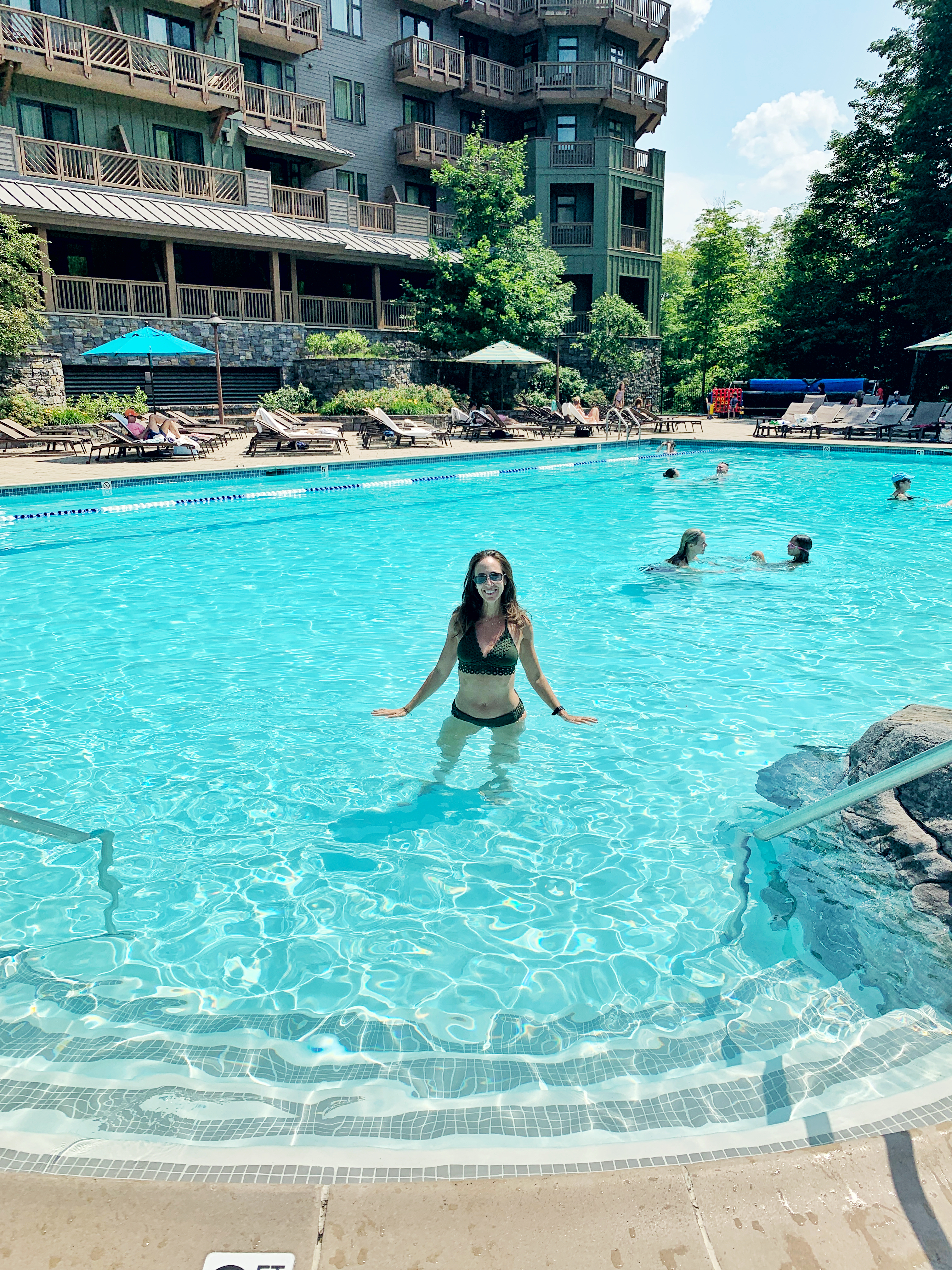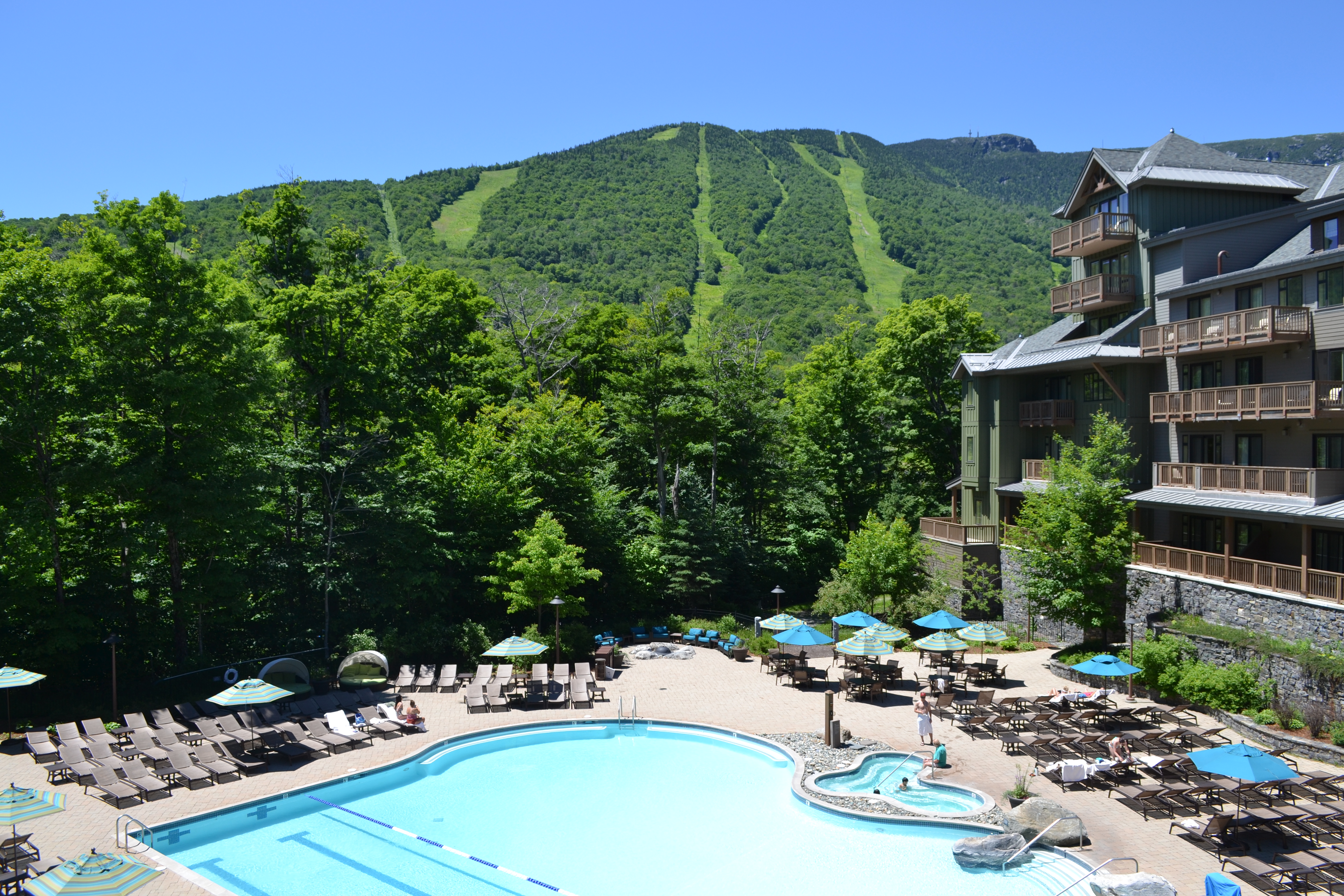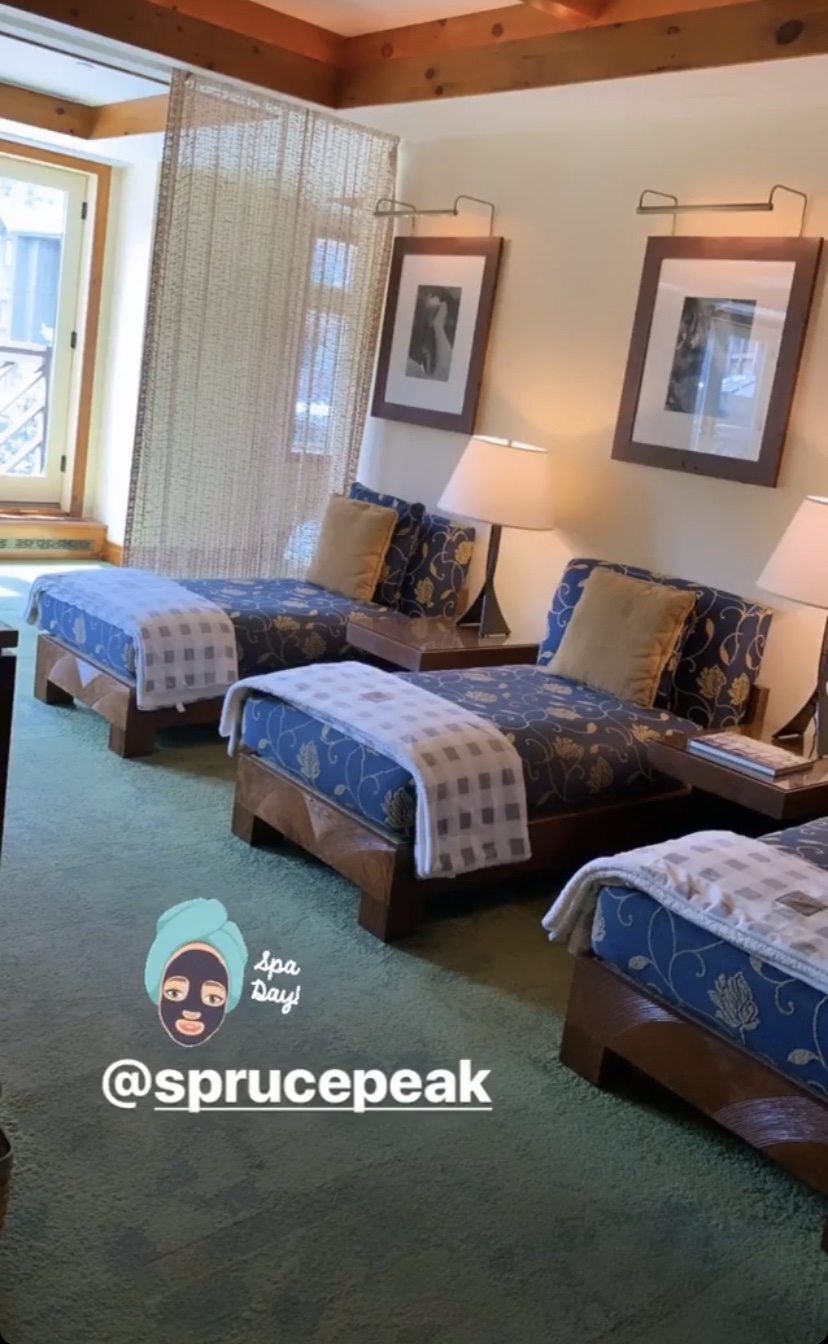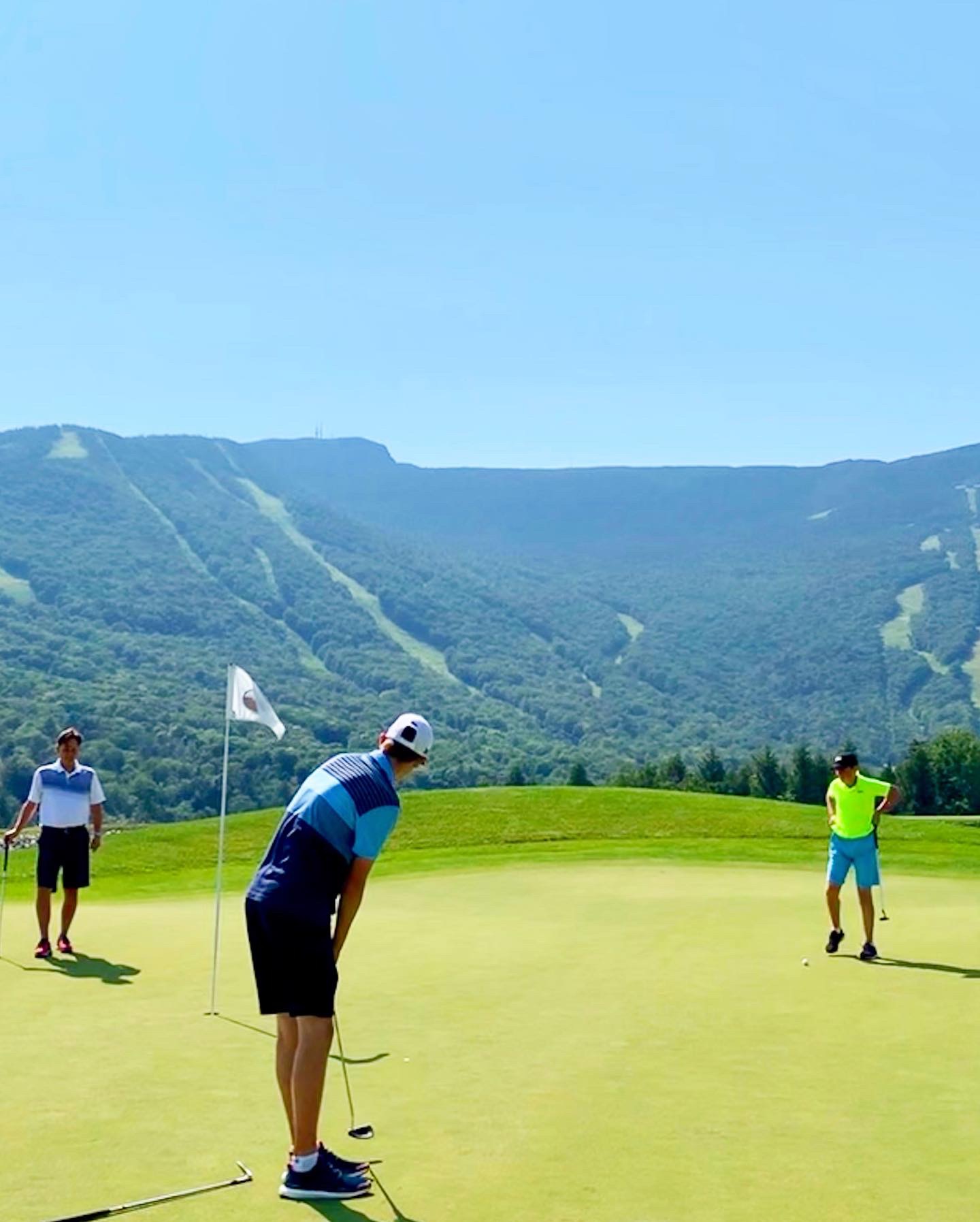 Sunday morning I went for a hike and saw more breathtaking views. Hiking has really become one of my favorite things to do. Just me, my music, the outdoors, in nature.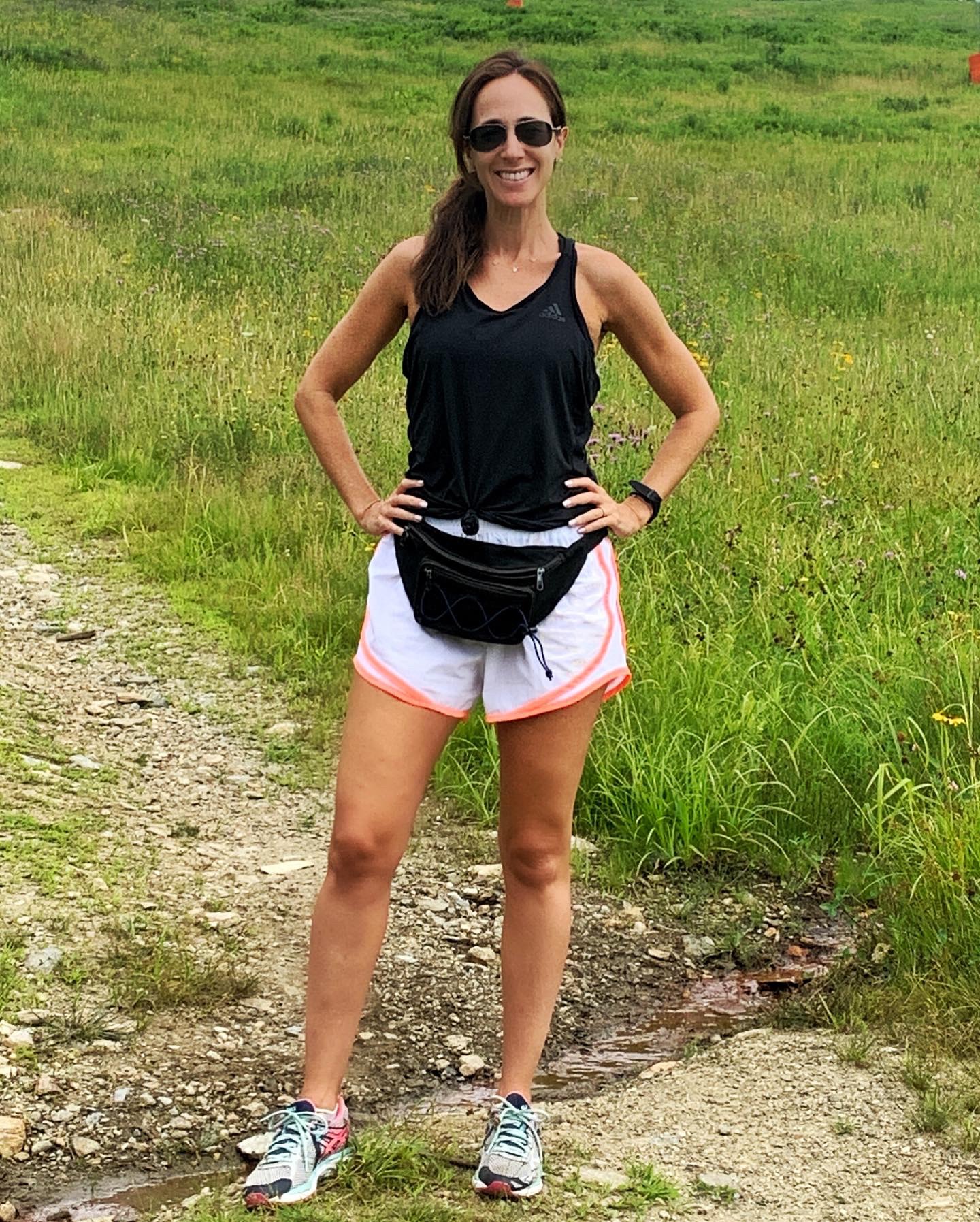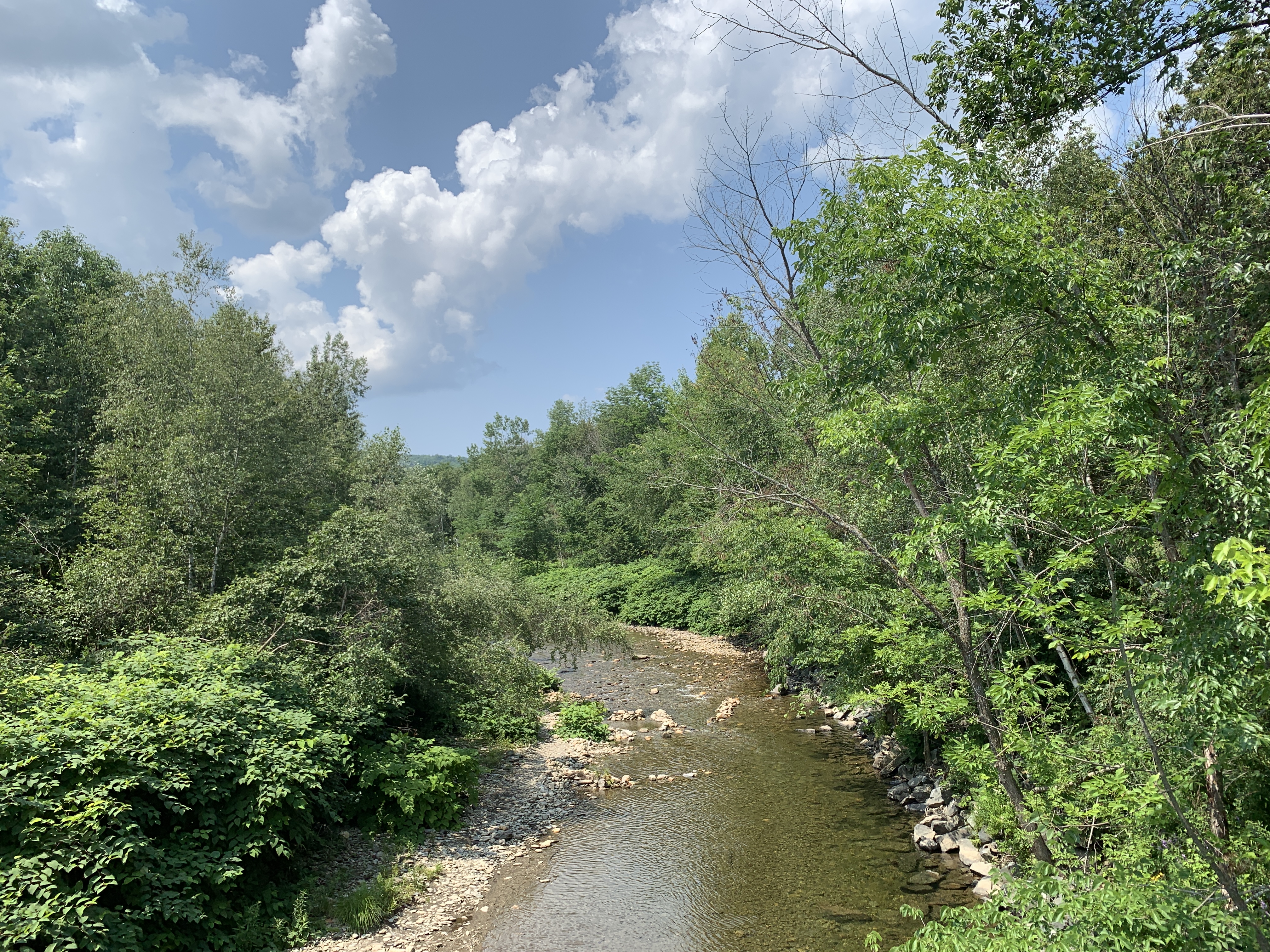 I saw my pulse drop at Spruce Peak, and for once, I really saw us all relax.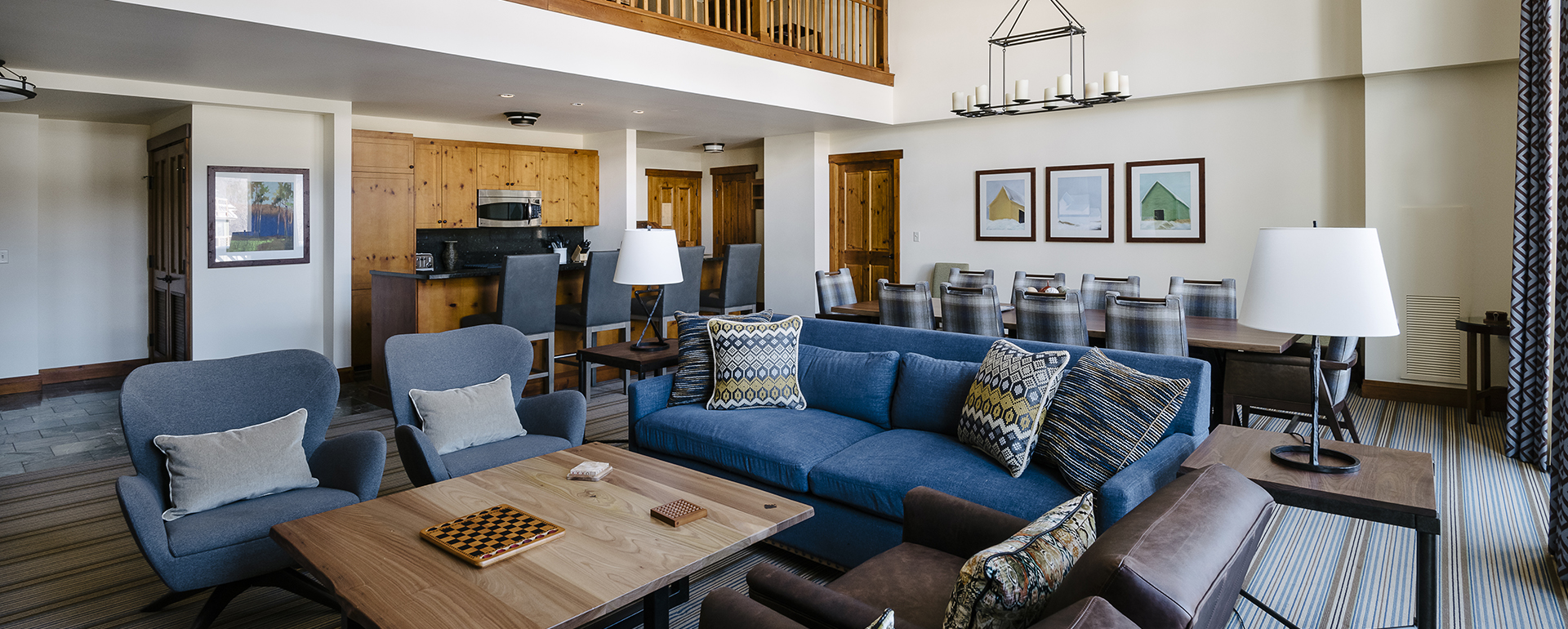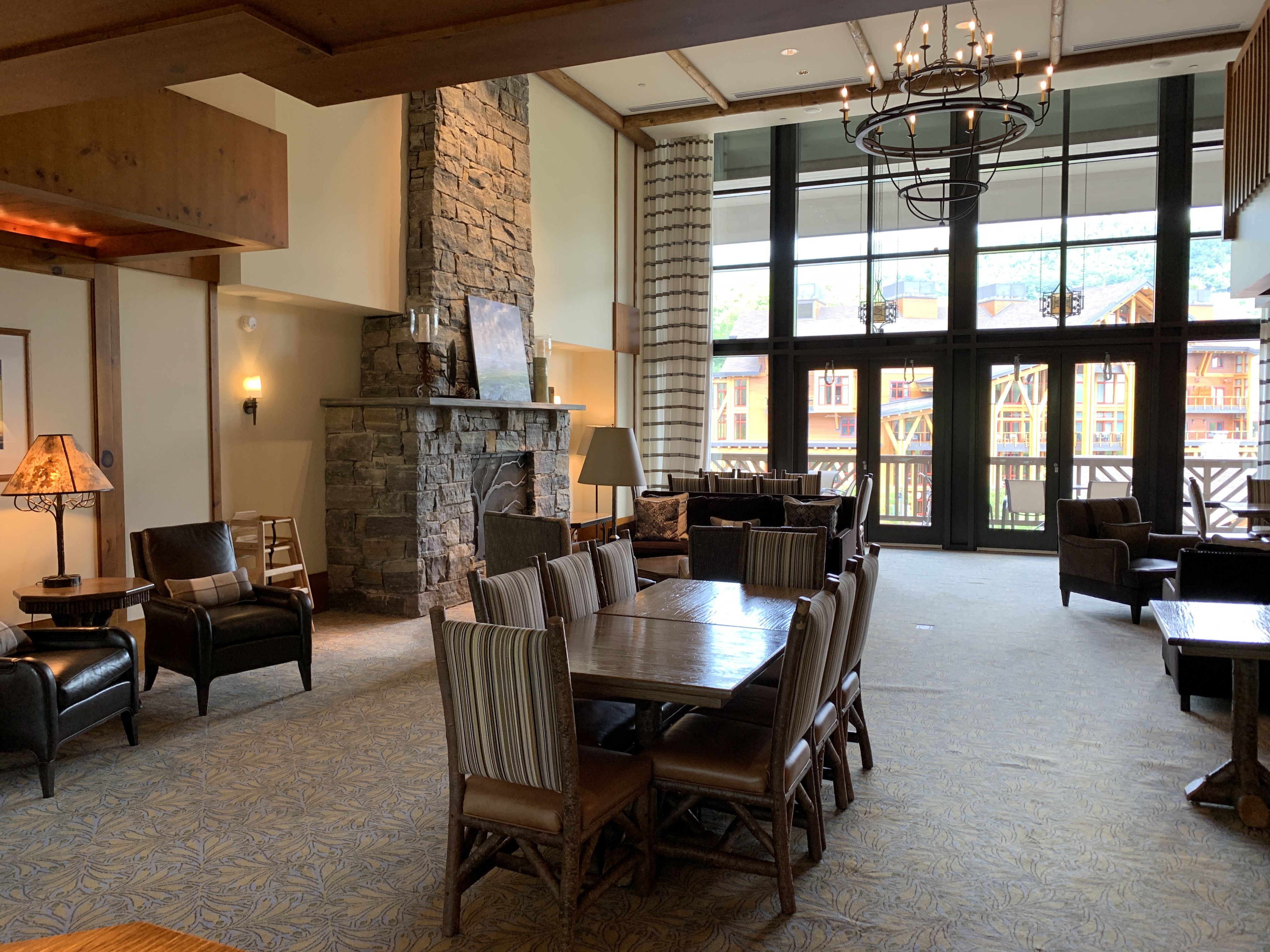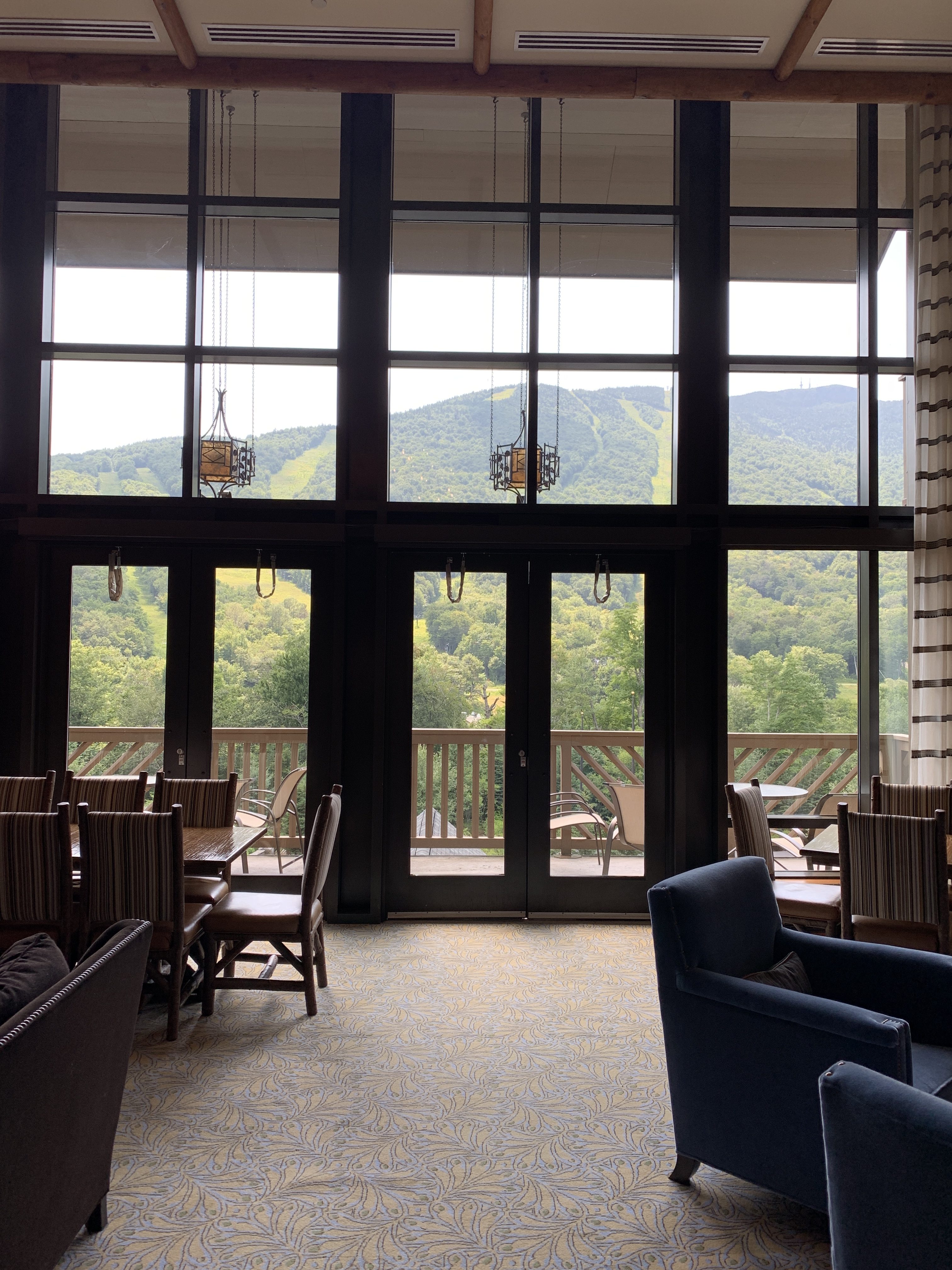 Thank you for taking the best care of the us, Spruce Peak! We will definitely be back to experience a new season at your resort… fall or winter! I honestly can't wait.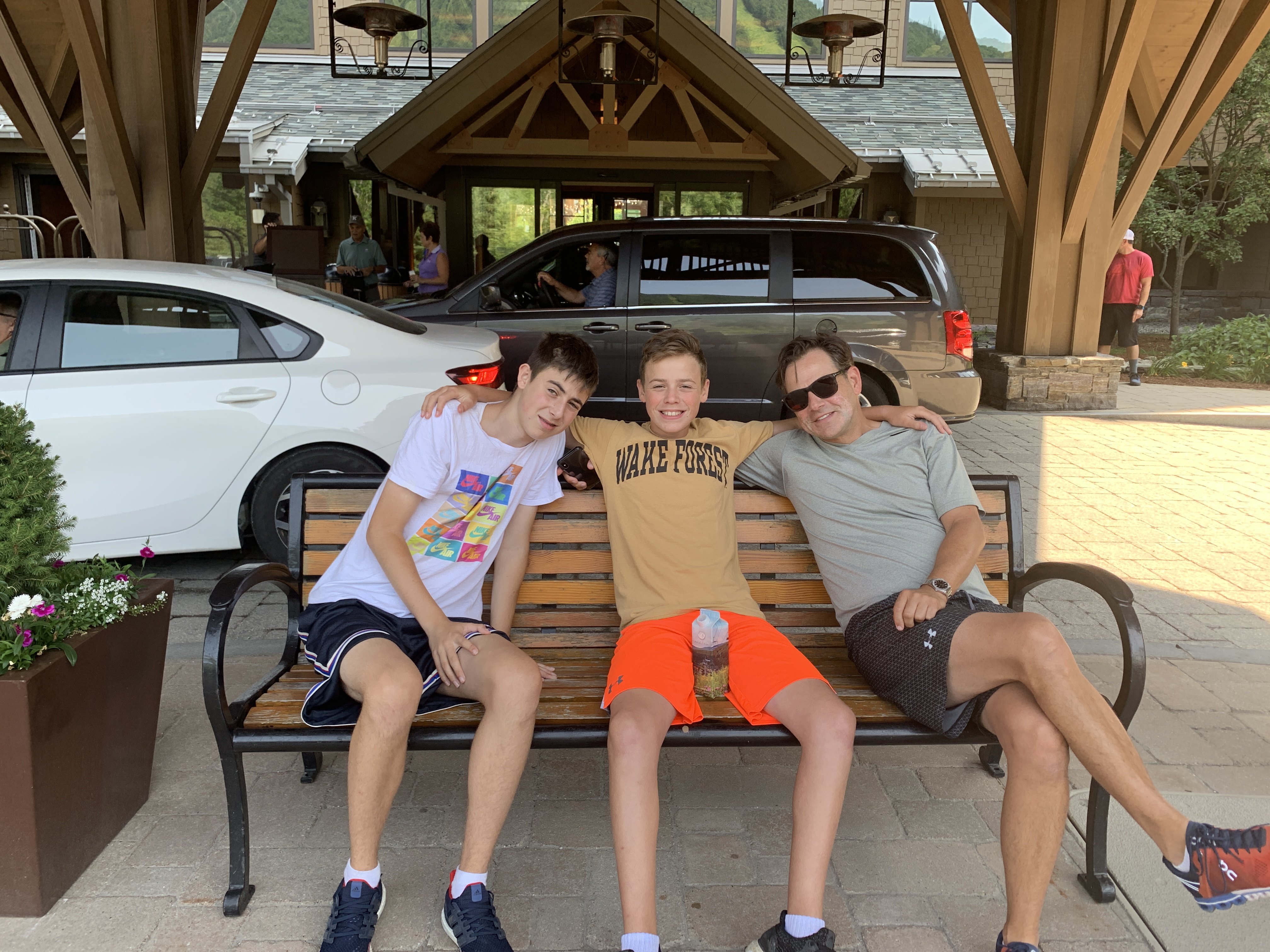 The balance of the week off was spent by the lake. Soaking up summer while it's here.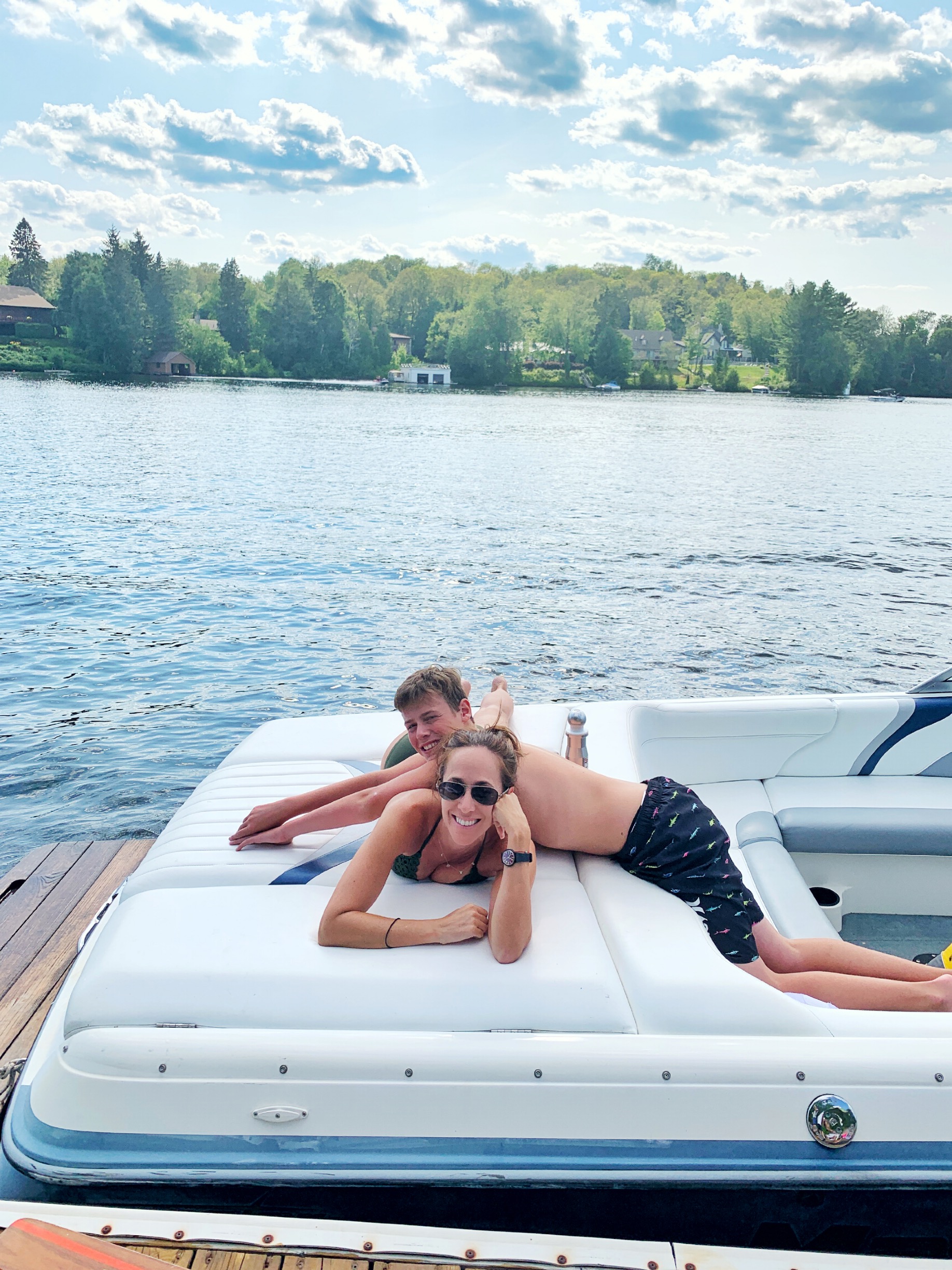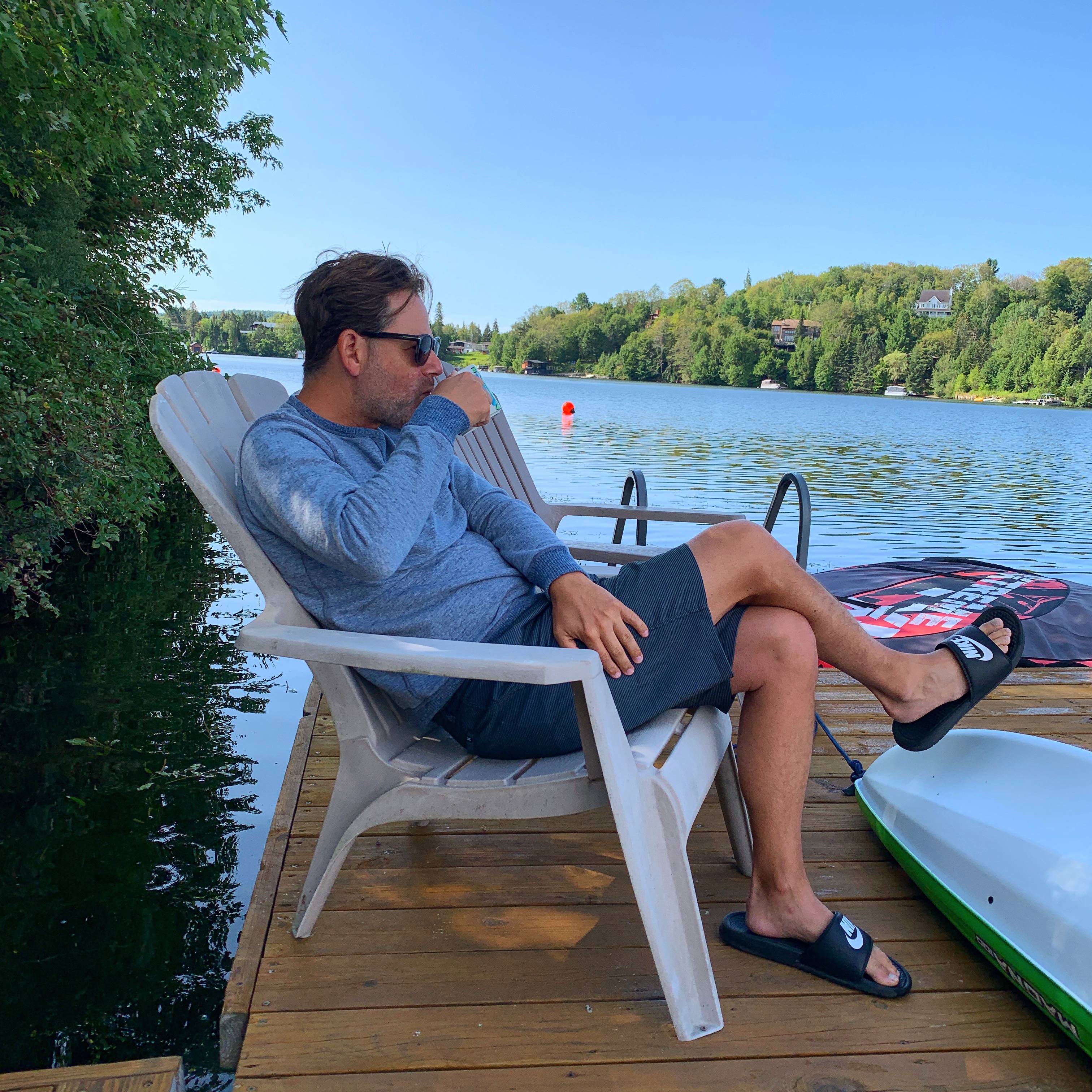 And of course, my favorite pastime – meditation. I shared this picture and caption on Instagram, I thought I would close with it: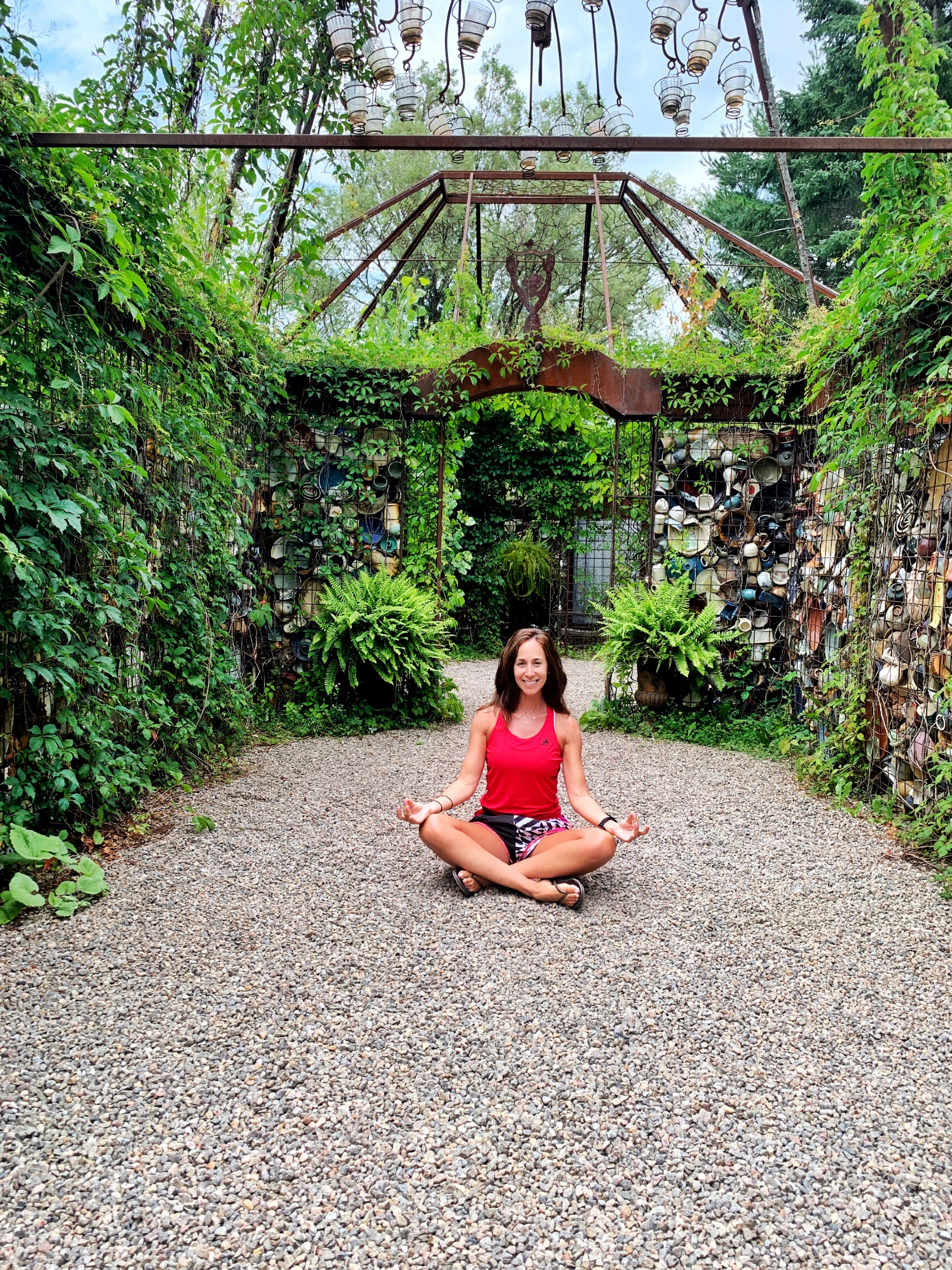 I wish for you EVERY SINGLE DAY to find alone time. Just you… and you. Don't be afraid to be alone. Don't be afraid to go places alone. Eat alone. Shop alone. Go to a movie alone. In times of aloneness, you will see— you will problem solve. 
Love and surround yourself with the best people, but always make time to be by yourself. If you see me around town, come say hi because chances are, I'll be alone. 😉
"Loneliness is such an omnipotent and painful threat to many persons that they have little conception of the positive values of solitude and even, at times, are frightened at the prospect of being alone." Rollo May
Happy Summer. It's great to be back this week. Writing Global scripts, coaching clients, teaching yoga, and editing a new episode of The Erica Diamond Podcast. Work is so often my fuel.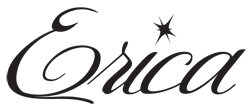 —
This post is sponsored by Spruce Peak (formerly Stowe Mountain Lodge). Visit their website to learn more.