I recently had the privilege and honor of connecting with a great activist and actress, Holly Robinson Peete. Perhaps you remember her from 21 Jump Street with Johnny Depp. Perhaps you loved her on Hangin' With Mr. Cooper, or watched her on The Apprentice raise the most money in the history of the show for her charity. Perhaps you loved her on CBS's The Talk.
One thing I know about this chick… she is a straight shooter, honest, lovable and kind. Enjoy getting to know Holly in my interview…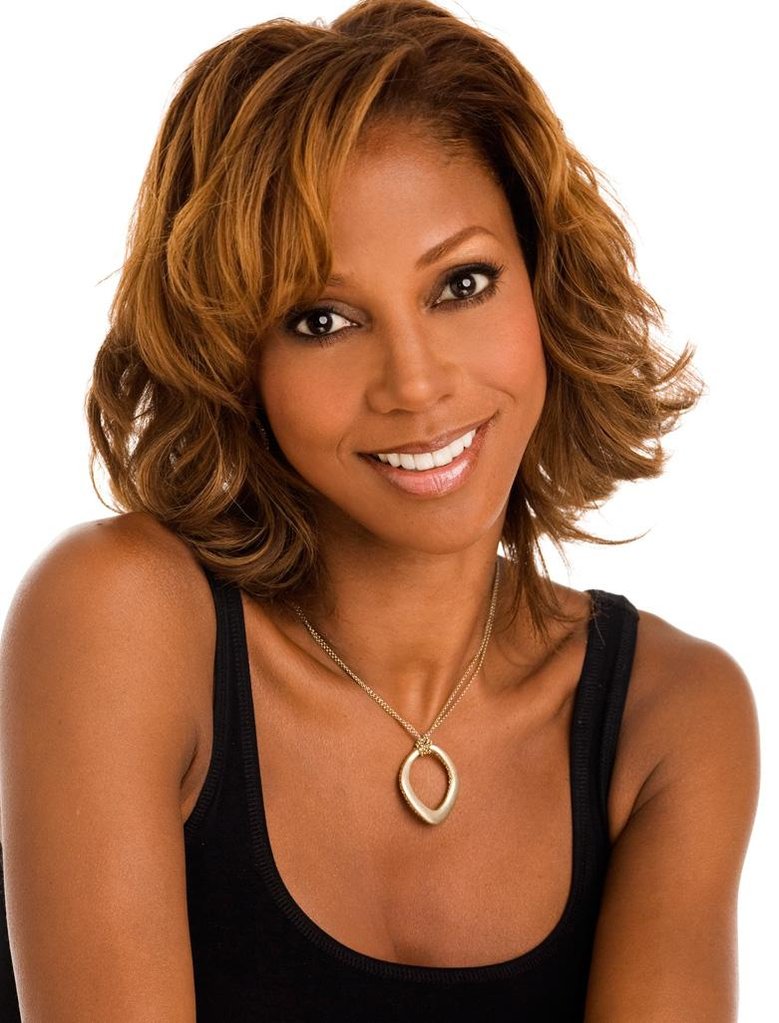 Holly, can you tell us a little bit about your childhood, and how you got into acting, notably your early roles on 21 Jump Street and Hangin' With Mr. Cooper, both of which I watched. I read you were voted "most talented" in junior high school alongside your fellow classmate Rob Lowe!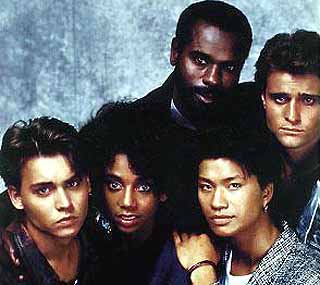 I was born in Philadelphia and when I was five years old, my dad got a job as "Gordon" in a new show called Sesame Street filmed in New York. Of course that was (and still is) the best kid's show ever! I couldn't wait to be on it!! But he didn't want me on because he hated the idea of kids in showbiz and didn't want me to get the "fever." I begged and begged to go on, and he finally let me. I had one line and blew it. But it was enough to give me the showbiz bug. Dad was right.
My dad threatened me within an inch of my life, that if I didn't go to college before I pursued a showbiz career he wouldn't be happy. So like any good daddy's girl, I abided. I graduated from Sarah Lawrence College majoring in French and Psychology, then right out of college, both broke and wide eyed, I auditioned for "Jump Street Chapel" a new show on the brand new FOX Network. The brake pads on my Honda Civic were worn down to a screeching numb on the day I auditioned. My car was so loud, I swear the show creator Stephen J. Cannell heard me pulling out of the FOX lot and said, "Give the gig to Holly so she can fix those darn brakes!" LOL
But I did end up making dad proud with my TV career.
We know you today as an actor and host, but I read you are a pretty incredible singer too! If one has more than one passion (as you obviously did), how does one figure out which direction to steer themselves? What would be your words of advice when choosing a career as a woman.
Life doesn't always line up or turn out the way we envision for ourselves. Timing is really EVERYTHING in life, and unfortunately we don't always have the wisdom at the right moment to recognize this, so we force things. My advice to young women starting out in any field is to work hard, but then listen to the universe, and always recognize failure not as some mandate on your value as a person, but as a valuable lesson. A step towards your destiny.
I loved watching you as co-host of CBS's The Talk and was saddened to see you leave. What is it you want people to know about that experience and have you learned anything about yourself in the process?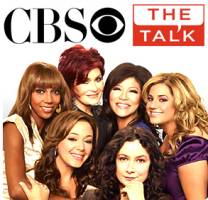 I loved it too! You know, my kids said, "Mom you worked so hard, you prioritized it and you brought so much to The Talk. So why were you fired?" And you can't BS kids. So I used it as a teaching moment and told them that sometimes even when you do the right thing, there are all sorts of situations, agendas, pillowtalk, envy, insecurities and a whole host of things that can affect you that you have zero control over. But you DO have control over how you respond.
They see me picking up and carrying on. I saw my mom respond in similar ways when she had setbacks and that prepared me for how to respond to adversity. I will say that this Talk thing blindsided me, and with no mention of our disappearance (with co-host Leah Remini) from the table, added a heaping tablespoon of salt. I wasn't told until two days before the 2nd season that I was released.
But hey, lots of people are losing jobs these days with less warning than that, and through no fault of their own. Times are tough. There's a bigger picture.
You are the wife of former NFL quarterback Rodney Peete and a working mother to four wonderful children… and you make it look effortless. How would you say does one juggle a career and family without losing themselves in the process? What's the secret?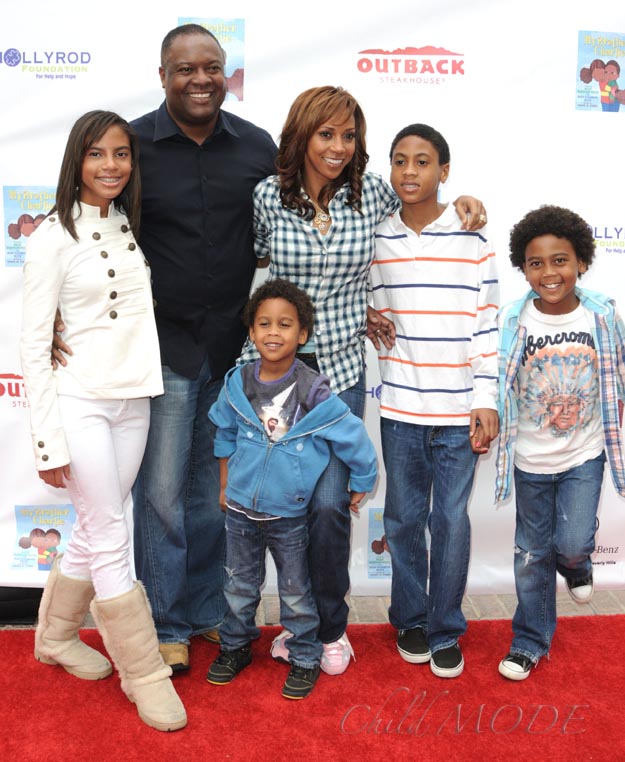 It's hardly effortless! And there is no secret because it's all an illusion. Just ask my family, they will tell you the truth: I'm a hot mommy mess most days. Every working and non-working mom in this country is struggling in some way to keep it all moving. There is no perfect balance. Some days you get to everything on your list with grace and elegance, and other days you just can't get it together no matter how hard you try. The key is to give yourself a break on the challenging days and praise yourself when you get it right.
And while we're on the topic of your husband, you are married for over fifteen years- that's a long time in HollyRod, I mean Hollywood! What have you put into the marriage that has kept it strong?
It'll be 17 years in June and out here in LA, that's a dog's age. I am blessed to have a partner who is mostly on the same page as me. The key is how you get each other's backs when the shit hits the fan- not when the blessings are flowing. My dad said at my wedding, "the party lights are twinkling and everything is fabulous tonight but when this party is over, the work begins!"
We've put in our work and still continue to. The rewards make it all worth it. Marriage is not and was never disposable to us.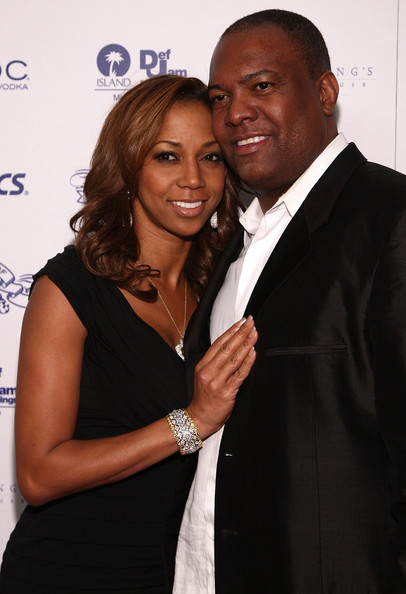 I know that philanthropy is a big part of who you are. Having an autistic child, you have done so much for Autism Awareness, especially through your HollyRod Foundation. Can you talk to us about philanthropy and why it's important to give back.
Community service never feels like a responsibility, an obligation or chore to me. It's just my innate passion.
I'm not just the "face" or the "spokesperson" for a charity. I AM HollyRod and I LIVE the mission everyday. Parkinson's Disease and autism happened to our family and after feeling sorry for myself for a time, I realized it wasn't getting me anywhere and I was wasting a tremendous chance to use my platform to help others.
Maya Angelou said "I have found that among it's other benefits, giving liberates the soul of the giver."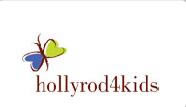 My dedication to service has emboldened my compassion, love, appreciation, teamwork, courage and humility. I have seen firsthand pain and hardship, and the power that a simple act of kindness holds to alleviate it. And I am forever changed by the people I meet, work with, and serve.
Can you tell us what you are working on at the moment, and what does the future hold for Holly Robinson Peete.
Meetings meetings and more meetings! Figuring out what I want to do is all I am focusing on. I loved daytime and I felt totally comfortable in that genre.
Meantime I am enjoying my arc on CBS's Mike and Molly. These are some of the nicest, most authentic people I've met in this business.  They are on a monster hit show. They could be total jerks but they are not. It's so refreshing.
And finally, I like to ask my interviewees, what are the Top 3 Things are on your bucket list. Can you share?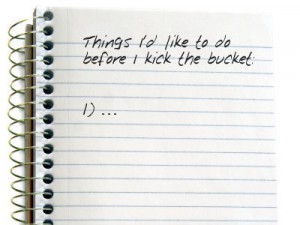 Oh my! I have never made a bucket list before… and I don't plan to. I can't even focus on kicking that bucket thing yet!! Too much to do! 😉
But if I had to share a life goal, it would be to open autism compassionate care centers across the country. Like St Jude's model, only for autism, where families could get all the services they need without worry of cost.
To see that in my lifetime, would be a dream come true.
—–
Readers, feel free to leave Holly a comment. She will be reading. 😉
xoxEDxox