In case you didn't know, blogging can be quite isolating. If I'm not traveling for speaking engagements (where thankfully I actually INTERACT with other human beings), or at events, at the radio station, or coaching, I'm literally alone. Alone at home, or alone with my computer at Starbucks. Writing can sometimes be a lonely life.  There's no flagship location where all the bloggers can come, and work together. We are virtual, online friends separated by city, state, province, country, and continent. And with the exception of a few incredible blogging conferences, I just don't get to see these amazing women often enough. I've been at this new gig for two years now, and I can honestly say, I am right where I was meant to be. I am in the flow. I am in the groove. I have unlocked the PASSION badge at Foursquare (if you're a social media maven, that would make sense to you).
So to honor these relationships, a great blogging contemporary of mine Vera Sweeney named today as NATIONAL HUG A BLOGGER DAY. It's the day where you hug a blogger (yes, my kids hugged me this morning), and where we bloggers virtually hug all our blogging friends, and post pictures of ourselves, with them, hugging (or not).
I ain't gonna ramble. I'm just going to say, that when I started this blogging thing on September 11, 2009, I had 3 readers– my mother, my father, my husband. And when I clicked 'publish' on that very first post titled Hello World… I Finally Did It (on a FREE WordPress platform to boot), I knew I was home.
I am thankful to the bloggers below, who have helped me along in my journey, who I consider real friends, and who are just a FAB bunch of people.
I love you. Sniff sniff.
Here they are, in no particular order.
—
Me and Audrey McClellan, fabulous gal and fashion blogger at Mom 2.0 Summit.
Me and pioneer mommy blogger, Heather Armstrong, AKA @Dooce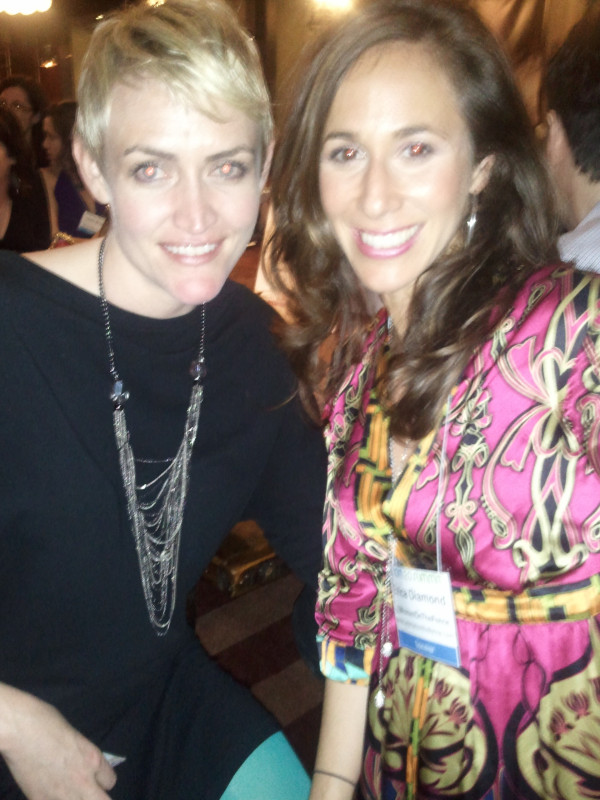 Me and the divine vlogger and TV show creator Kimberley Blaine hangin' out at Mom 2.0 Summit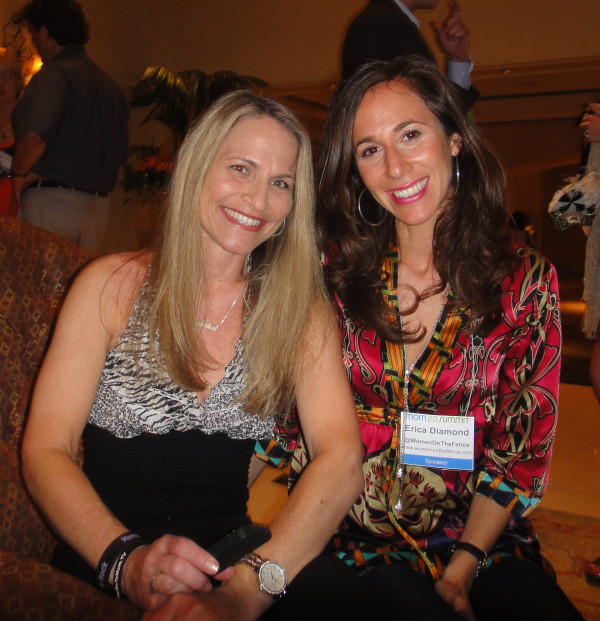 Me and one amazing mom and friend, Whitney Wingerd at Mom 2.0 Summit in New Orleans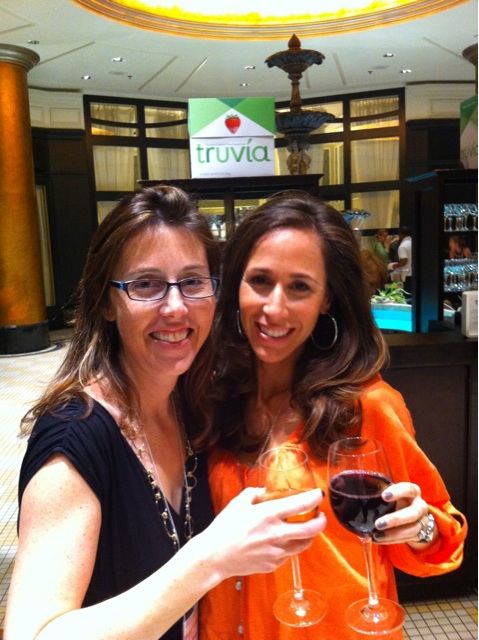 Having fun with the funny Susan Kay Wyatt at Mom 2.0 Summit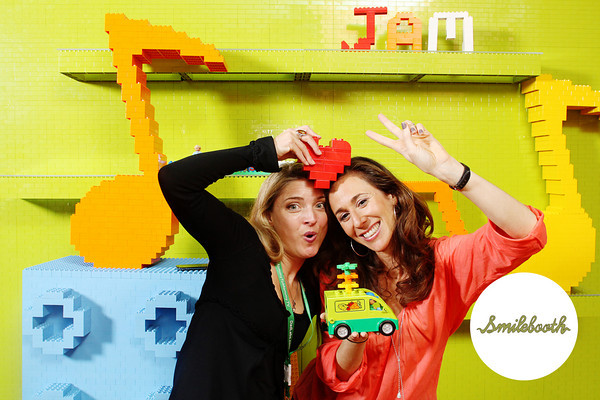 More partying with bloggers Susan Kay, Whitney of RookieMoms.com and Kimberley, Mom 2.0 Summit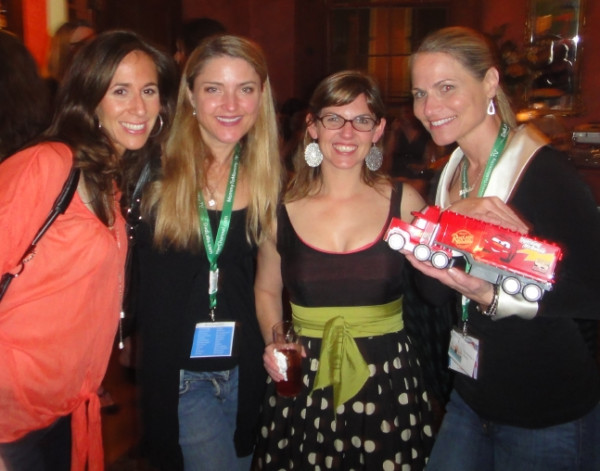 Filming Mommy To Mommy TV in LA with Kimberley Blaine on CBS's set of Rules of Engagement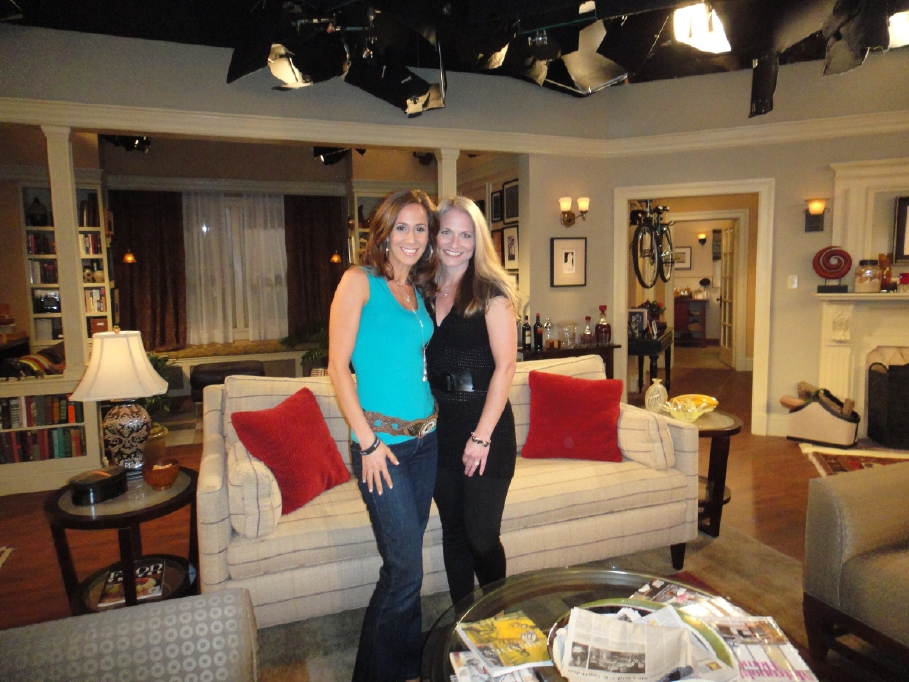 Still filming.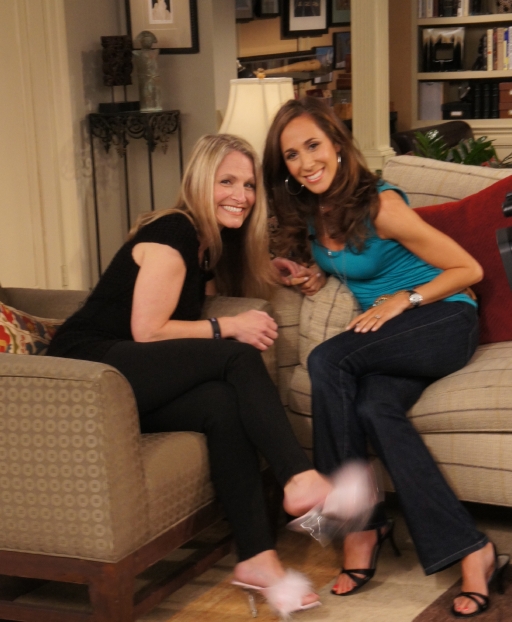 On the Sony lot, shooting our episode.  2 Bloggers – yahoo!
Me, Kimberley, and hysterical blogger Mama Kat in LA shooting.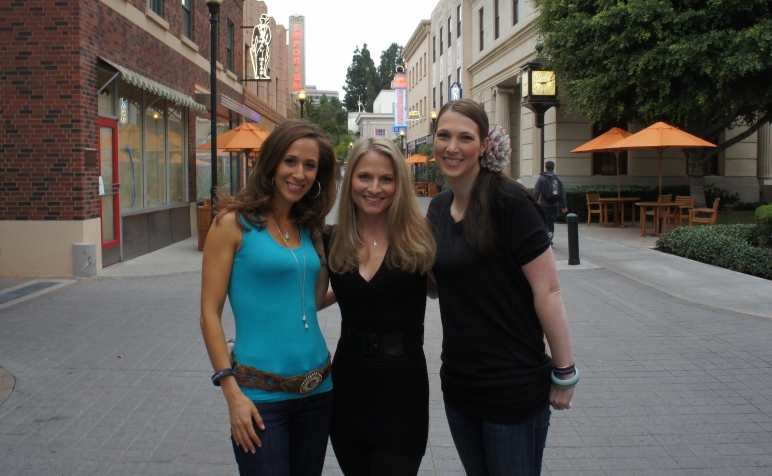 More filming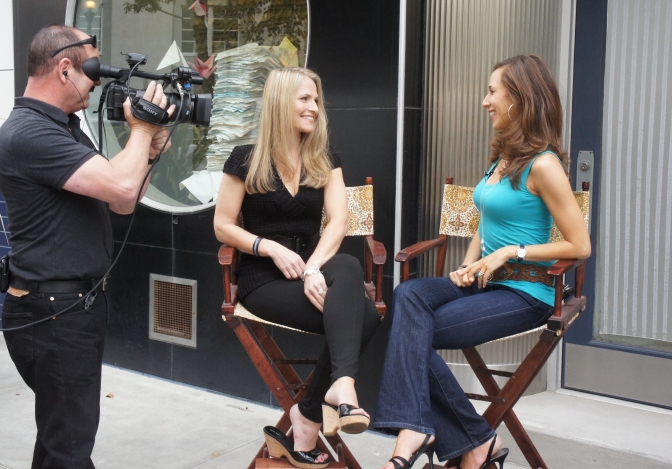 We just finished shooting for the day, and we were celebrating with a little drink. 😉
Backstage At Dancing With The Stars to see mommy blogger and friend, Brooke Burke.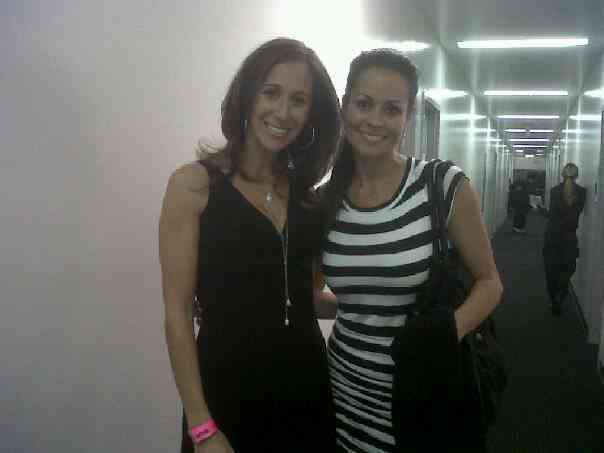 Me and GMA Correspondent and blogger Tory Johnson– after I spoke at her Spark N Hustle Conference in Boston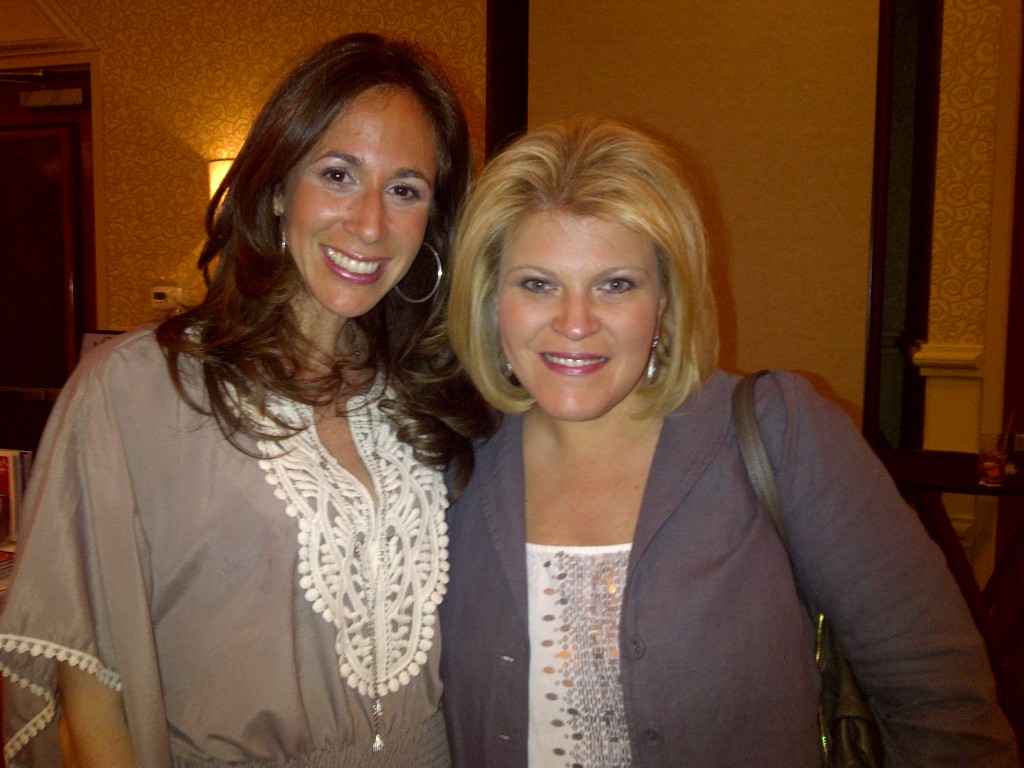 Me with author and blogger, and one of my favorite people to read, Martha Beck, at the Oprah Conference.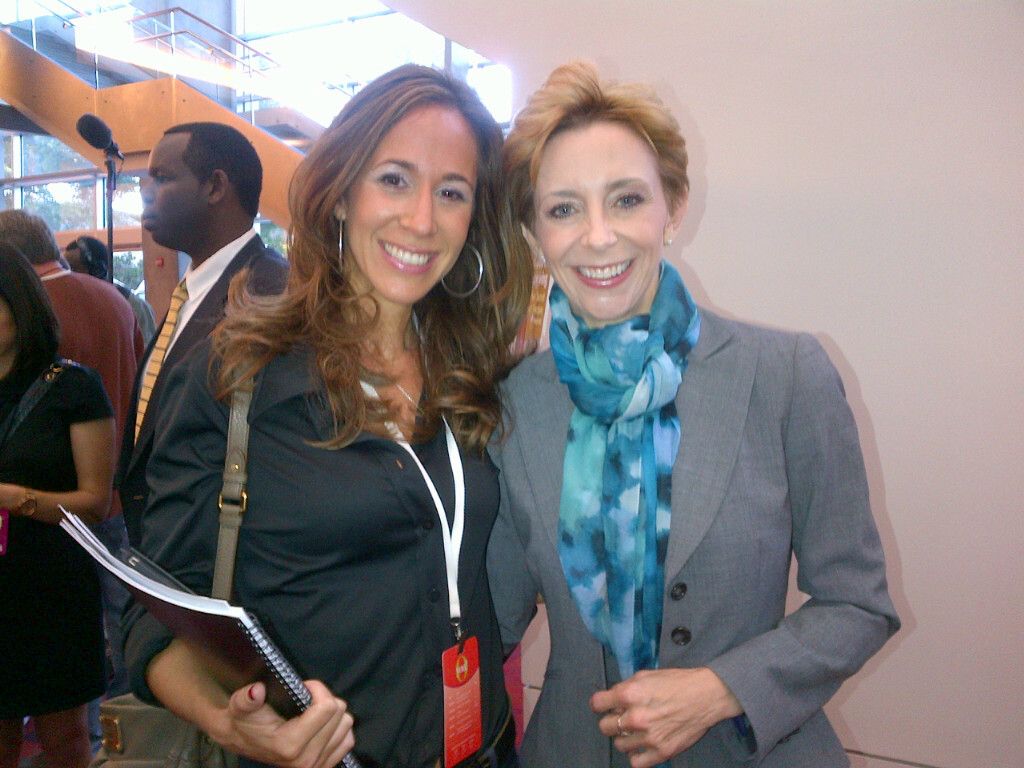 Me and the AMAZING mompreneur and blogger Candace Alper in NYC
Another great shot on the streets of New York.
A shot of simply FANTASTIC BLOGGERS: From left: moi, Candace Alper, Eric Alper, Alison Kramer, Michelle Davies, Jen Taylor, and Loukia.
At Blogher in New York, From left: The brilliant Tech Mama herself, Beth Blechman, Kimberley Blaine, me, Mr. Unmarketing Scott Stratten, and the lovable and huggable Jeff Pulver.
In NYC, still at Blogher, my twin, my doppleganger and someone I respect, Mom101, Liz Gumbinner
More partying in New York with Beth and Kim
A New York City dinner I won't forget, with 2 fab moms Yummy Mummy Club founder Erica Ehm and Alison Kramer.
Hello y'all! In Nashville for Fashion Week with some great ladies and bloggers, from left: Valerie Rowekamp, me, Whitney Wingerd, Jo-Lynne Shane, and Jamie Reeves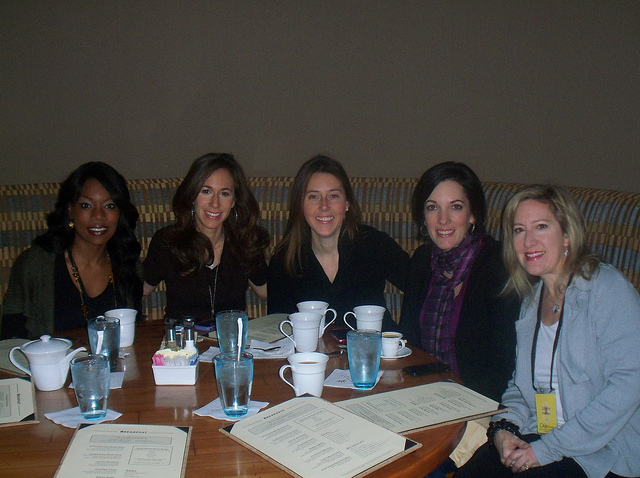 Me and Valerie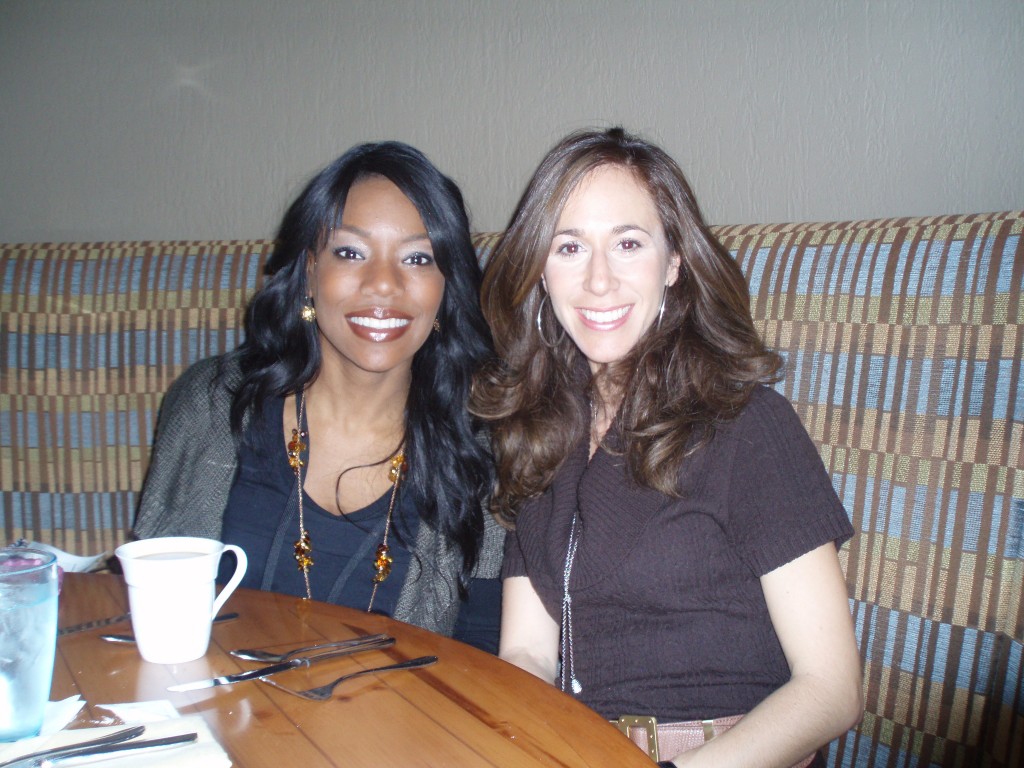 Bloggers blogging at the airport. Yes, cuz that's how we roll. I'm on my blackberry AND computer. Yup. 😉
And finally, one of my oldest friends, is a new blogger, and I couldn't leave her out. Instead, here's a picture of us at about 7 or 8 years old, the hysterical and lovable Liana Wiener.
So, if you're a blogger, and you liked what I did, you can do it too!
Here's how:
Post a picture(s) of you hugging (or not) a fellow blogger(s) on your site.
Explain why you love that person (sorry, I had too many pics to explain it all).
Add the link to the

linky

.
And finally, because you know that the goal of this blog, in every post, is to somehow inspire you, guide you off the fence in any area of your life, let me remind you something quick.
Amen to that.
Happy Monday readers!
xoxEDxox