Easter Break is just around the corner, and now is the perfect time to look into some last-minute getaways if you have been saving your money, and accumulating Aeroplan miles.
It's no secret I have been a LOYAL member of the Aeroplan program, accumulating Aeroplan Miles as I have spent dollars, for almost 20 YEARS! It's also no secret that I was honored to become a Brand Ambassador for Aeroplan in 2013 after having traveled to New York, Florida, Nassau, New Orleans, rented cars, stayed in hotels, bought electronics and MUCH MORE, all because of Aeroplan.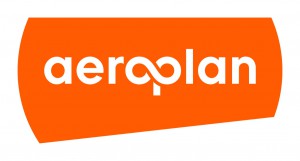 As a reminder, I'd love to show you how the Aeroplan program works. It's simple: sign up for an Aeroplan number, accumulate miles, and redeem them for practically anything you'd want! Beside redeeming miles for Flights around the world, Car rentals and Hotel stays, Aeroplan also has 12 categories where you can also redeem. You can also earn Aeroplan Miles today simply by paying with a CIBC,  American Express and now a TD Bank credit credit!
So, if you have been accumulating Aeroplan miles, I bet you didn't know that you can go away for the week or weekend entirely on miles??  Yes, you can redeem your miles for your flight, for your hotel stay, for your car rental, experiential rewards and redeem an AMEX gift card to pay for your food and shopping!  Members can use miles for flights with Air Canada and the other 27 Star Alliance Airlines, hotel stays with top name brands such as Starwood, Fairmont Hotels & Resorts, Delta Hotels and Resorts and more and rent a car with Avis or Hertz.
Feeling in the mood for a Vegas getaway for the weekend? Check out how to get the most out of your miles in Las Vegas! http://blog.aeroplan.com/travel-inspiration/get-the-most-for-your-miles-in-las-vegas/
Thinking of planning a trip to London? Did you know that you can stay in any of these hotels all on miles! http://blog.aeroplan.com/travel/top-10-aeroplan-partner-hotels-in-london/
Market Fare Flight Rewards
Since January 1, 2014, the new Market Fare Flight Rewards replaced ClassicPlus Flight Rewards, offering members significantly improved value, starting at up to 20% fewer miles required for redemption, with Distinction members enjoying reductions of up to 50%! Market Fare Flight Rewards' access to every available seat on flights operated by Air Canada, at variable mileage levels derived from fares at time of booking, offers fantastic value to members. To read more visit: http://www3.aeroplan.com/distinction_flightrewards?icid=SUB_M_FlightRewards_EN
And finally, some more exciting news! You can win your way to your next vacation!
'Like' Aeroplan on Facebook (www.facebook.com/aeroplan) and play the "Aeroplan Know Your Travel" game for a chance to win one of six prizes of 150,000 Aeroplan Miles.
The contest ends on March 25, 2014. Enter today at: http://shout.lt/qnF5.
Good luck to all! And I'd love to know – if you could go anywhere, or do anything with your Aeroplan miles, what would it be?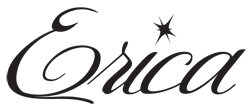 Disclosure: I'm proud to be a paid Aeroplan Brand Ambassador. All opinions are my own.