"When a little boy asserts himself, he's called a "leader." Yet when a little girl does the same, she risks being branded "bossy." Words like bossy send a message: don't raise your hand or speak up. By middle school, girls are less interested in leading than boys—a trend that continues into adulthood. Together we can encourage girls to lead. Pledge to Ban Bossy." –BanBossy.com
I am SO excited to write about this today, and even more excited to get your feedback. The ever-inspiring rockstar Sheryl Sandberg just launched her latest baby – the Ban Bossy Movement (along with Girl Scouts of America). Sheryl, I applaud you. It's a brilliant initiative. I have been a long-time supporter of yours as you can see here: http://www.huffingtonpost.com/erica-diamond/leaping-in_b_2862847.html
Ladies, watch this.
Now, I'm not going to wax on today. Also, today's post may not be what you expected. Or maybe it is.
After I watched the above video this week, I tweeted this little tweetie bird. And received a lot of feedback.
@LeanInOrg @lifetimetv I'm all for banning bossy, but then let's NOT BE bossy, ladies. Or bitchy. Let's be KIND. Just keepin it real.

— Women On The Fence® (@EricaDiamond) March 10, 2014
Here's the thing. Believe me, I get it. I get the message, and I get the importance of empowering girls to speak up and follow their leadership talents all the way to the top, baby. What I'm saying is, it shouldn't be an excuse to allow bitchiness off the hook.
Women need to be nice.
If you've followed me on social media, watched me on TV, read my blogs, read my book, heard me speak, been coached by me, you KNOW I am all for girl power and chasing your dreams with fierce determination. I'm the biggest cheerleader for women's success, encouraging them to step up & lean in. In fact, I shared this very shot for International Women's Day.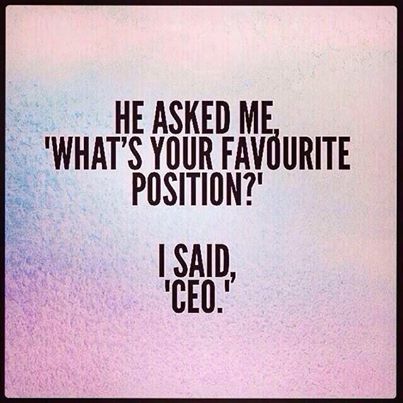 But there's a fine line in the messaging.
And here's what I worry about. I worry that it green-lights bitchiness. I worry that it glorifies leadership styles like Anna Wintour, or Martha Stewart (both phenomenal businesswomen, no doubt).
And it doesn't change the fact that bossiness just isn't nice… at any age. True empowered leaders who feel good in their skin, and are confident in their abilities, don't need to push their power all over the place. I know many women in leadership positions who are bossy and bitchy. But I also know MANY extraordinary female leaders who aren't bossy. They support their team, they encourage their team, and ***aghast*** they are NICE.
Women need to support each other.
I'm all for banning bossy, ladies. We just need to make sure we're being nice at the same time, K? You catch more flies with honey than vinegar.
So if I had to teach young girls anything, I may not say #BanBossy. My first lesson would be in self esteem, because an empowered and confident young girl can change the world. No, I may not say #BanBossy. Frankly, I'm not one for banning words in the first place. But I may say to be encouraging. Be a mentor to others. Be a supporter. Be a cheerleader to your friends. Be nice.
It's cool to be nice.
These my friends, are the greatest leadership qualities.
Would love your thoughts.