I was thrilled to be able to showcase five exceptional women on Global TV last #IWD, who are paving the way for others. These five trailblazing and inspiring women make me want to up my game, and truly make a difference in this world. This Sunday, March 8th, marks the 104th anniversary of International Women's Day, a day that honors the fight for our rights as women– to end hunger, end poverty, end domestic violence, fight for gender equality and rally around each other as women.
In cased you missed it last International Women's Day, here are five remarkable women paving the way in their communities and around the world. I urge you to watch these shining stars.
To read more about these incredible women, visit their links below:
1.Terry Grahl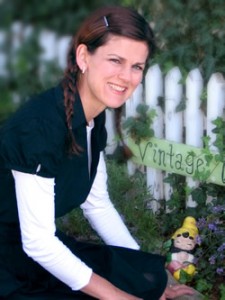 On January 15, 2007, Terry received a call from a gentleman asking for help. He was the black tie event coordinator from a local shelter. He said, "We would be so grateful even if you just painted one wall." Terry, an award-winning interior decorator, was fearful of going. She really didn't know what to expect. She had never been to a shelter. She decided to go and see how how perhaps she could volunteer in some way, with her expertise in design.
A week had passed since her first visit to the shelter. She hadn't given it much thought. All she know is that she had this lingering feeling of despair knowing the living conditions of the women and children. She began to reflect upon her own expectations for her life and the dreams of a child. She was a big dreamer; her mother instilled this upon Terry and her siblings. Had she forgotten her own dreams?
I quote Terry, "Soon, I was back at the shelter presenting them with a design plan and a vision of what was to come. There was no turning back. I vowed to see this project to completion. With no funds and no volunteers lining up at the door, I had only to put my trust in God, keep the faith and, most importantly, I needed to step away from my ego. These women and children must not be disappointed again. As I presented the plan to the group of women and staff, I was overcome with emotion. I realized the thin wall that separated our lives. We all deserved and desired the same things. It was simple, but seemingly so complicated in its simplicity. I would find a way to break through this thin wall."
As Terry continued accepting work from private clients, she felt something was missing. She had taken on additional shelter projects in 2007, but continued to hold onto the security of her paying clients. December, 2008, she decided to close her decorating business. She knew without a doubt that God had much bigger plans for her life. They made a deal with each other on that day. Terry asked that He would continue to provide the needs for her family (food and a roof over their heads) and she would begin her mission.
In January of 2009, Terry created Enchanted Makeovers, a non-profit organization that changes shelters for women and children around the country into places of peace and possibilities.
2. Neha Gupta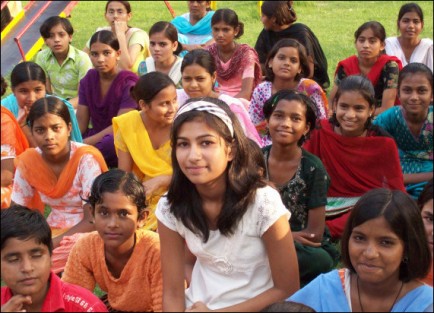 The concept of Empower Orphans was ideated by Neha Gupta in 2005, when she was only nine years old. It is a tradition within the Gupta family to celebrate family birthdays by taking food and gifts to orphaned children in the family's Indian hometown. Since an early age, Neha has participated in this tradition during her trips to India from the United States.
When Neha was nine years old, the harsh reality of the orphaned children's prospects hit Neha hard. She realized that there was no one in the world that really loved the orphans and they could not get a good education as they did not have the means to purchase school books. Instead of just feeling empathy towards them, she took action and decided that she wanted to help make a difference in the lives of the orphans.
Neha has raised more than $1,000,000 thus far. Majority of the funds were raised by making and selling wine charms at community events, through friends and family, and by going door to door in various neighborhoods. Additionally a number of corporate sponsors have donated gifts in kind.
She has won numerous awards for her efforts, including: World of Children Award, Kohls Cares, Prudential Spirit of Community Award, Huggable Heroes, Caring Institute Hall of Fame, Power Of Children Award, Gold Level President's Volunteer Service Award; Great Friend to Kids Award; Wachovia's 2008 National Philanthropic Award; Bronze Medal for the Prudential Spirit of Community Award; Philadelphia 76ers Hometown Hero Award; as well as becoming a finalist for the Philadelphia Inquirer's 2008 and 2009 Citizen of the Year.
3. Lilly Ledbetter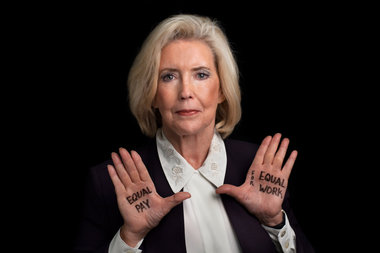 The inspiring story of the woman at the center of the historic discrimination case that inspired the Lilly Ledbetter Fair Pay Restoration Act–her fight for equal rights in the workplace, and how her determination became a victory for the nation.
Lilly Ledbetter was born in a house with no running water or electricity in the small town of Possum Trot, Alabama. She knew that she was destined for something more, and in 1979, with two young children at home and over the initial objections of her husband Charles, Lilly applied for her dream job at the Goodyear tire factory. Even though the only women she'd seen there were secretaries in the front offices where she'd submitted her application, she got the job—one of the first women hired at the management level.
Though she faced daily gender prejudice and sexual harassment, Lilly pressed onward, believing that eventually things would change. Until, nineteen years after her first day at Goodyear, Lilly received an anonymous note revealing that she was making thousands less per year than the men in her position. Devastated, she filed a sex discrimination case against Goodyear, which she won—and then heartbreakingly lost on appeal. Over the next eight years, her case made it all the way to the Supreme Court, where she lost again: the court ruled that she should have filed suit within 180 days of her first unequal paycheck–despite the fact that she had no way of knowing that she was being paid unfairly all those years. In a dramatic moment, Justice Ruth Bader Ginsburg read her dissent from the bench, urging Lilly to fight back.
And fight Lilly did, becoming the namesake of Barack Obama's first official piece of legislation as president. Today, she is a tireless advocate for change, traveling the country to urge women and minorities to claim their civil rights.
4. Reshma Saujani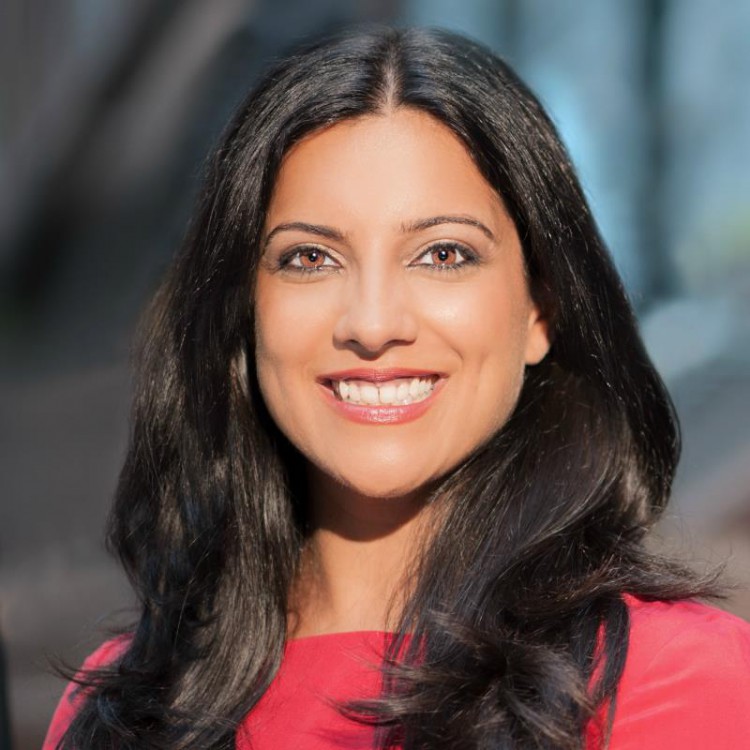 Reshma Saujani is the founder of Girls Who Code, a nonprofit organization that teaches teenage girls to code and develop their technology skills. Teaching girls to code will close the gender gap in the tech field and enable women to compete and advance their careers. Her book Women Who Don't Wait in Line, published last fall inspires girls to break the mold and lead the way.
After years of working as an attorney and supporting the Democratic party as an activist and fundraiser, Reshma left her private sector career behind and surged onto the political scene as the first Indian American woman in the country to run for US Congress.
Following the highly publicized race, Reshma stayed true to her passion for public service, becoming Deputy Public Advocate of New York City and most recently running a spirited campaign for Public Advocate on a platform of creating educational and economic opportunities for women and girls, immigrants, and those who have been sidelined in the political process.
A true political entrepreneur, Reshma has been fearless in her efforts to disrupt both politics and technology to create positive change.
Reshma is a graduate of the University of Illinois, Harvard's Kennedy School of Government, and Yale Law School. She has recently been named one of Forbes' Most Powerful Women Changing the World, Fast Company's 100 Most Creative People, Ad Age's Creativity 50, Business Insider's 50 Women Who Are Changing the World, City & State's Rising Stars, and an AOL/PBS Next MAKER.
5. Vivian Stringer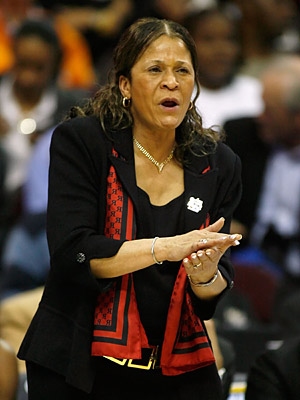 http://scarletknights.com/basketball-women/coaches/stringer.asp
Vivian Stringer is a prominent African-American basketball coach, with one of the best records in the history of women's basketball. She is currently the head coach of the Rutgers University women's basketball team and a member of the Women's Basketball Hall Of Fame.  On February 26, 2013, Stringer won her 900th game, becoming only the fourth coach in women's basketball history to reach this mark.
When radio shock jock Don Imus made his infamous derogatory and racist statements about her Rutgers players during the 2007 NCAA women's basketball finals, she was more than ready to take him on. After the racial and sexist slur Imus tossed out about Stringer's team, she told The New York Times, "No one can make you feel inferior unless you allow them. We can't let other people steal our joy." Powerful message indeed.
And finally, I'd love to know who is trailblazing in your community? Please honor her below by sharing her name and her story.