Mother's Day is just a few short weeks away. And perhaps you didn't know that you actually can get some incredible Mother's Day gifts using Aeroplan Miles! YES!
In case you didn't know, Aeroplan has two promotions going from April 1st to 30th just in time for Mother's Day – perfumes and 2 Birks gift cards.  For perfumes, you can save 1,000 miles on select scents until April 30th and for the Birks gift cards, you can save up to 2,000 miles on a Birk's gift card.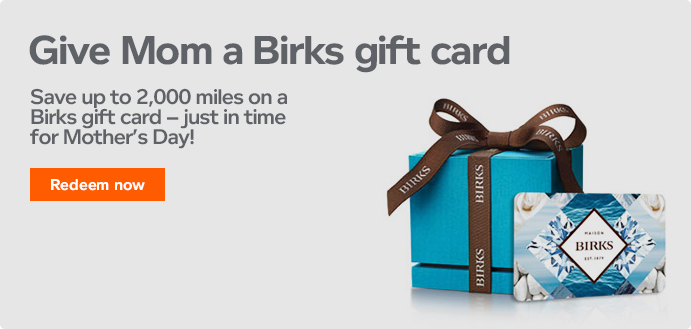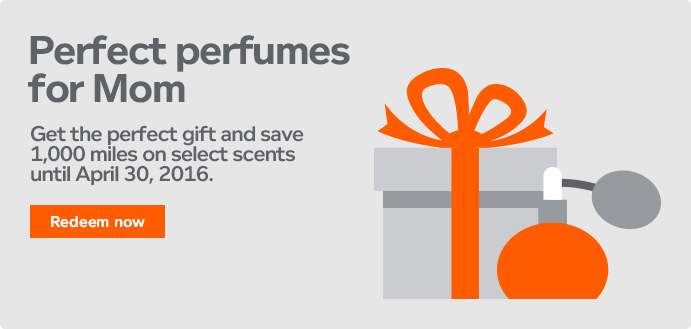 By now you certainly know that I have been a LOYAL member of the Aeroplan program, accumulating Aeroplan Miles as I have spent dollars, for almost 20 YEARS! I have traveled across North America, rented cars, gone to spas, stayed in hotels, and even booked a romantic getaway — all because Aeroplan has let me earn miles for dollars spent.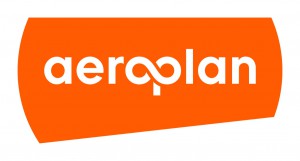 In case you didn't know, 3 IMPORTANT things to share today about AEROPLAN:
Members have access to over 1,000 exciting specialty, merchandise, hotel, car rental and experiential rewards.
Aeroplan has over 70 gift cards that members can redeem their miles on such as: Air Canada, Costo, Hudson's Bay, Indigo, L'Occitan  Holt Renfrew, Starbucks and more. Yup!
Aside from flight rewards, rewards include car rentals from Avis and Hertz, hotel stays at Best Western, Fairmont Hotels & Resorts, Starwood and Delta Hotels and Resorts. Merchandise from the best brand names like Apple, KitchenAid, Movado, Bose, Heys, Briggs & Riley, Pandora, Michael Kors and Samsung, plus many more. Aeroplan offers vacation packages from Air Canada Vacations and CruiseShipCenters. Members can also try an experiential reward like theme park passes at Walt Disney World Resort, Universal Studios, Legoland and much more.
WHY SPEND THE CASH WHEN YOU CAN USE AEROPLAN MILES?!
Now listen up, here comes the fun part! The contest!
I am giving away 2 things:
To enter the contest, simply answer this question in a comment below:
What would you use your Aeroplan Miles on for your Mother? 
Again, here is the link to Mother's Day gift ideas – https://www3.aeroplan.com/mrch/mother-s-day-gift-ideas/cnmothers-p1.html
We'll need your name and Aeroplan number (which you can easily get at aeroplan.com) and contact info in order to ensure you receive the gift cards.
It's that simple!! Join Aeroplan today, start accumulating, start redeeming, and enjoy all the benefits this incredible program has to offer!
And don't forget to answer the question in the comment section below for your chance to win either a $100 Scandinave Mont Tremblant Gift Certificate or $250 Birks Gift Card! Make sure to include your email address (which stays confidential) so that we may reach out to you if you are our lucky random winner. Please share this post with anyone who is looking for the perfect Mother's Day gift or who loves to travel, or spoil themselves.
Please don't forget to:
And JOIN Aeroplan today, start accumulating, start redeeming, and enjoy all the benefits this incredible program has to offer!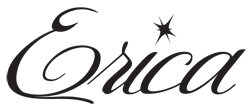 * Disclosure: I'm proud to be a paid Aeroplan Brand Ambassador. All opinions are my own.
* Contest is open to Canadian residents only over the age of 18. Random winner will be drawn April 29th, 2016, at 12pm EST.