Sunday is the day we honor mothers everywhere. For some, Mother's Day is a day to rejoice and celebrate motherhood. For others, it's a sad and difficult day, as many will celebrate this Mother's Day without a mom. I feel so grateful to be lovingly sandwiched in the middle.  A delicious and devoted mom on top, and two wonderful sons who are never too busy (okay sometimes too cool) to hug me, on the other side.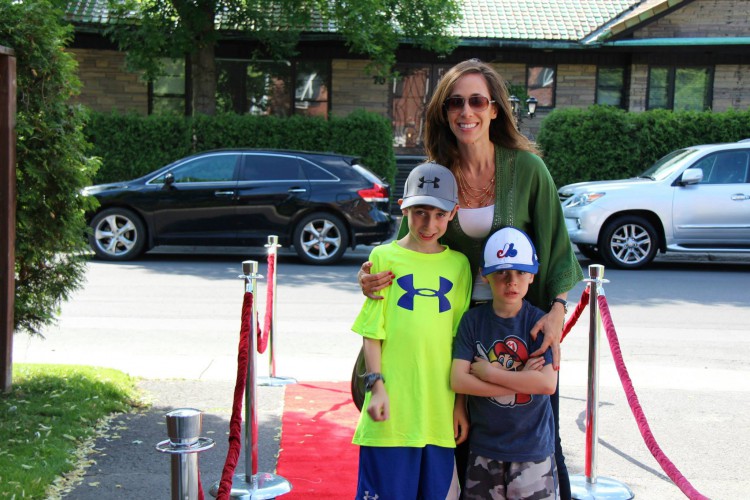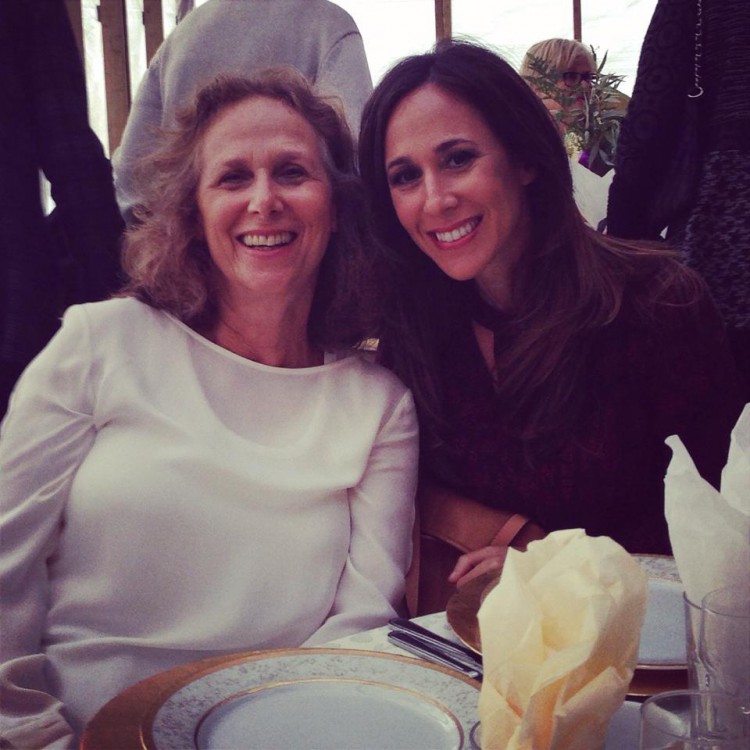 For this year's Mother's Day, I decided to spill the beans and share the things that help me thrive as MOM. The products I love, what I can't live without, and the stuff that keeps me healthy and sane (on most days). Today, I compiled a list of my favorite things that keep me off the fence and thriving. From one girl to another, in honor of Mother's Day, I thought I'd share them with you.
And then throw in a giveaway for fun!
So, in honor of Mother's Day, here's what I don't live without as a mom:
Sway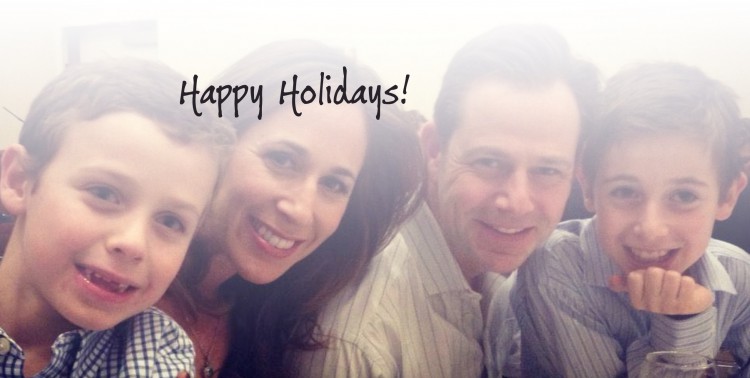 There's no better way to organize your photos, share stories, and create work presentations than Sway. I either use Sway online when I'm working at my desk, or I use my Sway mobile app. I created our holiday card this year (above) in literally under 2 minutes using Sway! But your kids can create projects in Sway (I'm in the process of showing the boys how to), you can redecorate a room using Sway, you can create just about any project on Sway!  Honestly, watch this video to see the power – for your mom life or work life, Sway is a must have!
Office Lens
How many times do you need to fill in the soccer form or baseball medical form, sign it, scan it, and email it off? I don't even use my scanner anymore. I use Office Lens!! I snapped all my camp forms this summer in Office Lens, it cropped them for me in under 10 seconds, then I easily e-mailed them off using Office Lens. Or how about when you meet someone new, and exchange business cards? Office Lens scans their business card and allows you import the .vcf right into your contacts! Now, when I meet someone at a conference or a networking event, I snap a picture of their biz card in Office Lens, and it recognizes the text, going right into my contacts in Outlook. I don't even collect business cards anymore! And finally, there is even a white board option in Office Lens (I haven't used the white board option yet), but if you're at a conference or a student at school, look how easily you can keep the notes from any courses or seminars. Honestly, my new fave app.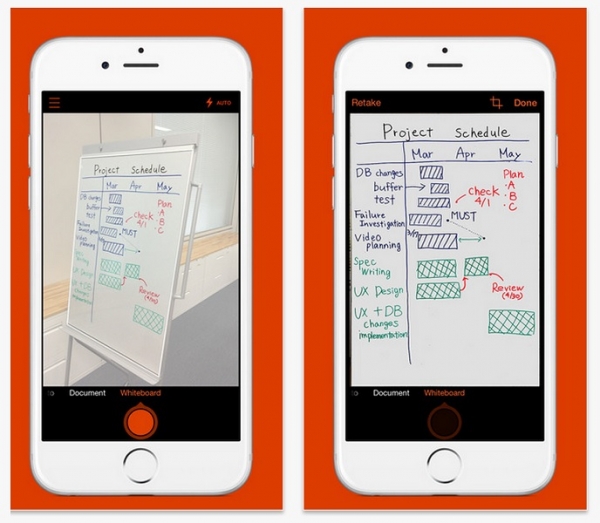 Find My Friends App
This has become my new best friend. We recently gave my 6th grade son my husband's old iPhone. He has started going to the park with his buddies, and so this mom (ME), has a new best friend. Find My Friends App allows me to see where he is, it can notify me when he's left or arrived somewhere, and more.  I honestly haven't used it much AT ALL – I'm not trying to stalk him for goodness sake, nor be an annoying helicopter mom, but I like knowing that I have this app if I can't reach him. It's kind of like  the peace of mind app.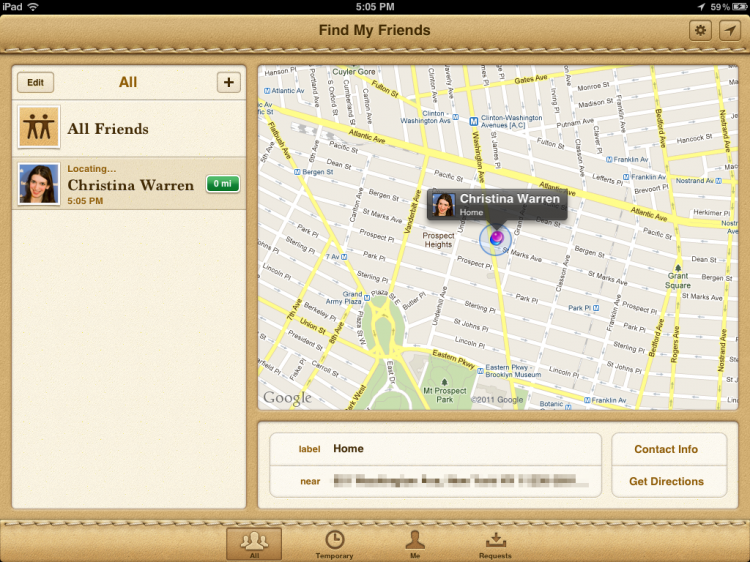 Spotify
I play music when I wake up, when I work, when I cook, when I drive, when I…. never mind. 😉 You have asked me countless times to share my playlist. So, after lots of Googling to figure out how to export my playlist and upload from Excel, here you are. This is my work, play and everything in between music.
My newest favorite app bringing me all my favorite music is Spotify. Props to my cousin in NYC who shared it with me last year. My favorite part? The PLAYLISTS! Whatever you are in the mood for… cocktail music, girls night out music, R&B, rock, easy listening, top hits… the playlists are worth the download. Which is FREE by the way!
My Keurig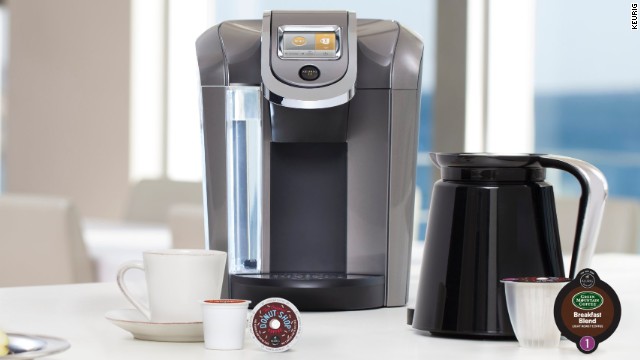 I simply LOVE coffee (and my new Keurig 2.0), and for all those trying to cut it out of their diets, you may as well SHOOT me if I do. I don't have many vices, and my limit is two cups a day: one cup while I'm feeding the kids breakfast, and the other cup after the gym, or while I'm writing, also in the morning. My favorite flavor K-Cup is Green Mountain's Nantucket Blend. I can't always find it in the grocery store, but when I do, I stock up. My ultimate favorite coffee is Douwe Egberts (which is very difficult to find and which I have discovered out only tastes good if you actually OWN the Douwe Ebgerts $5,000 percolator from England), followed by Illy.
Sleepytime Tea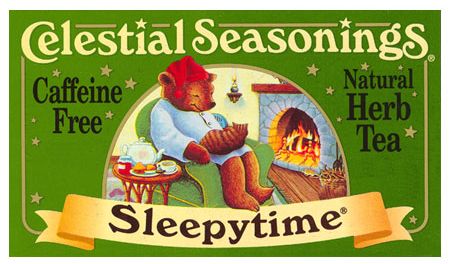 Maybe it's for real, maybe it's a load of BS. I love this tea on evenings my body is overtired, and I just want to spoil myself. A nice hot lavender bath, my cozy bed, a great episode of Scandal, and my Sleeptime Tea, baby!
As many hours of sleep before midnight as possible. 
Countless studies show the health benefits of sleeping as any hours as possible before midnight, but I have been living this way my entire life. If I am home, my bedtime is 9:30, 9:45pm. Yes, I end up recording most of my favorite shows. But this has been my secret weapon. If you wish to feel more energized during the day, program your body to go to bed 10 minutes earlier each night until a pattern develops. Studies show, an hour before midnight is worth two after midnight. BOOM!
Yves Saint Laurent – TOUCHE ÉCLAT – Radiant Touch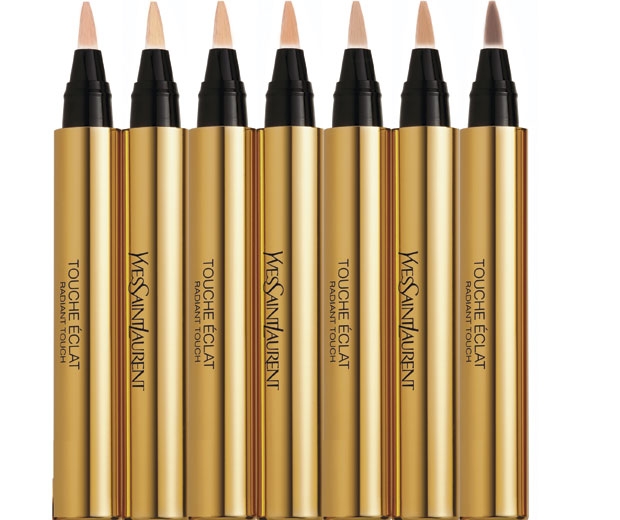 Thank you to the amazing team at L'Oreal who turned me onto this beauty secret. Got tired eyes that need brightening? Yes, this little miracle worker in a tube is the answer. I love this before I go on Global TV to brighten my eyes, or simply if I have a work meeting and want to "freshen up my face." It's one of the best beauty secrets. It even can act as an under eye concealer on its own.
Oscillococcinum and Oregano Oil When I'm Sick
Feeling run down and like you're about the get sick? I buy the children's version for my kids, and the adult version for my husband and I. This dynamic duo, for my own family at least, kills whatever viruses are lurking around our house. I will even sometimes throw in some elderberry or extra vitamin D for immunity. I am not a doctor, so please consult yours before using any of these.
OMG I Can Meditate!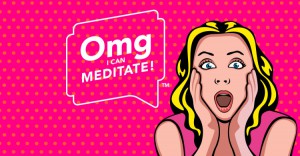 Calling all Moms on Mother's Day! Meditation – don't laugh girls, it's my drug of choice. I used to quietly sit and meditate using breath-work only, but since the Oprah and Deepak Chopra 21 Day Meditation challenge a couple of years ago, I now enjoy guided meditation. My favorite these days is a new app called OMG I Can Meditate, that actually my friend Garner from Montreal developed! Get it, lie down, breathe, close your eyes, listen, and meditate. Meditation will change your life. It has changed mine – read more about how I found meditation.
Moroccanoil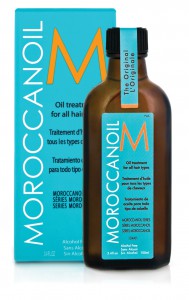 Moroccanoil, man! So good! My my mom turned me onto the original Moroccanoil years ago. I rub a little bit into damp hair after I wash my hair (or even onto dry hair to keep it moisturized), and it keeps my hair in excellent condition. I also use their shampoo, conditioner, and hair spray when I need it. Don't ask me how or why… if you want luscious hair in great condition, use this product. I am also blown away by the founder, Carmel Tal. Please watch this.
The Period Tracker App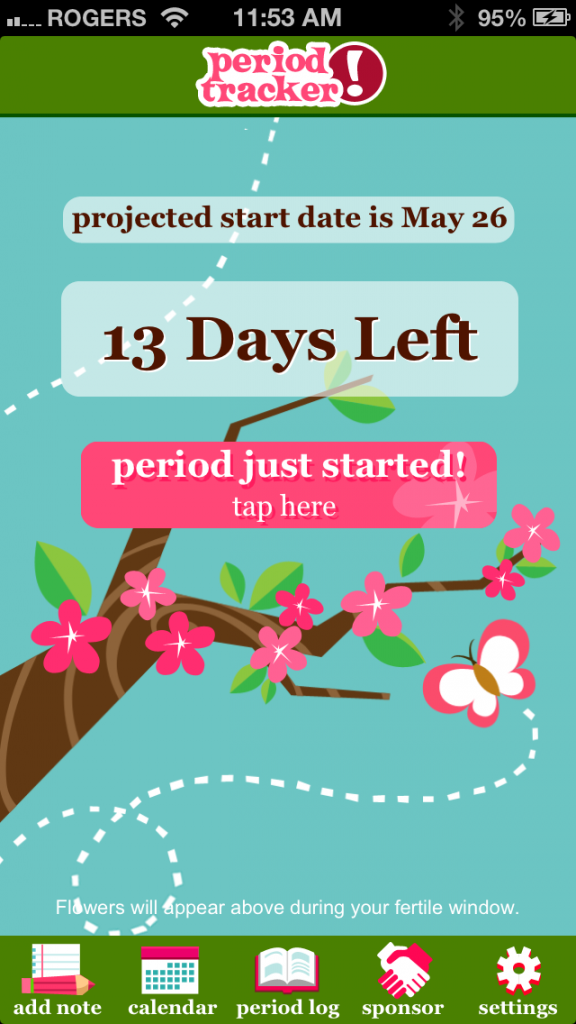 I think I've spoken about this before, but oh my goodness, ladies, moms… this one is a must! I won't give you all the intricacies of the app, but whether you're trying to get pregnant (mazel tov by the way), or trying to avoid getting pregnant (like me), this is every girlfriend's best friend! I learned about this app on a girl's night out. A must. And it's FREE.
Triple C Portable Battery Charger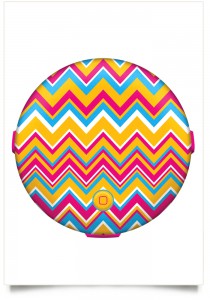 I use my mobile phone to death. Like, insane amounts. So my battery is constantly dying on me. I found this little puppy at the local toy store, but I looked online, and this charger seems to be available everywhere. I won't use a Mophie because I find it too heavy, so whenever I need to rejuice my phone on the run, this is my go-to portable charger.
So there you have it!
And once we're on the topic of thriving, I want to also leave you with my favorite quote on this lovely Friday to usher you into the weekend.
"Be brave enough to live creatively. The creative is the place where no one else has ever been. You have to leave the city of your comfort and go into the wilderness of your intuition. You cannot get there by bus, only by hard work, risking and by not quite knowing what you are doing. What you will discover will be wonderful: Yourself." ~Alan Alda
Beautifully said.
And finally, before I go, our good friends at Microsoft Office have offered to give away Microsoft Office 365 to one lucky person!! Yes, you know, I don't go a day without Microsoft Office in my mom and working life, so please share below in a comment:
WHAT ARE YOUR PLANS THIS WEEKEND FOR MOTHER'S DAY?
And one lucky random person will be drawn this Sunday on Mother's Day.
Happy Mother's Day to all the moms around the world! Let's celebrate the wisdom and joy of mothers, sisters, daughters and friends.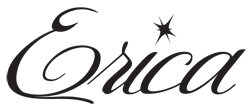 Disclosure: I'm proud to be a paid Microsoft Office Brand Ambassador. All opinions are my own.