Good morning and Happy Monday!
It's been a while since we chit-chatted, so I figured we'd simply just catch up today. The week started back on the saddle early this morning at spin. It's been a little chaotic around here the past week. My washing machine decided to die on us this weekend, so RIP my favorite Mellie The Maytag. Shout out to my neighbor and mother-in-law who graciously took our dirty baseball and hockey clothes along with the school uniform and acted as Mary Poppins! I always say it takes a village, and it does. With no choice after Mellie's repairman opened her up and then closed her right up like a surgeon saying, "sorry, there's nothing we can do for you," we bought a Samsung top loader washing machine yesterday. I am old school, and decided I wouldn't be suckered into a front loader with lots of buttons. I like my little turny knobby thing, and I like my big top-loading washing machine. So, I'm still living in the 90s but at least I know what I'm doing. I ain't the best laundress around.
But I digress…
I am still on a high after celebrating my 40th birthday luncheon with my closest girlfriends last week. Growing up an only child where your Barbie dolls are your siblings, you quickly realize that your girlfriends can fill the void, and so they become your sisters. My girlfriends ARE my sisters, and some wine, lunch and cake is all the kind of happy I need.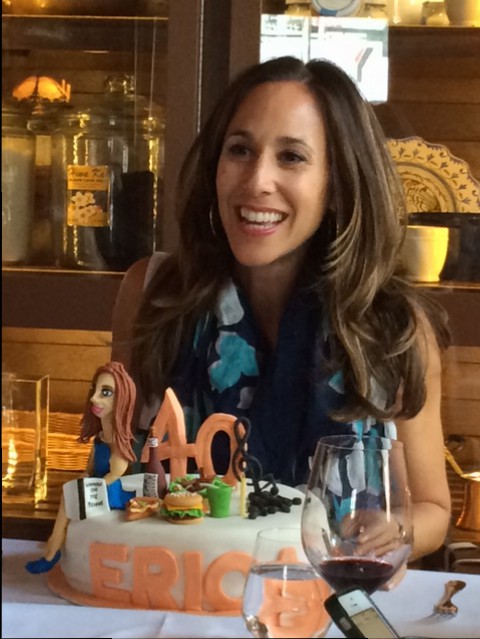 I bought my cake from our Montreal Cake Boss, and she asked me what I wanted, "What are you hobbies?" I really only have two – food and music. I love my food and I love my music. So Lindsay captured that, and apparently the blog and I too, as I only saw my cake for the first time when they carried it out for dessert.
Lindsay captured those two passions so ridiculously well! Great job Linsday!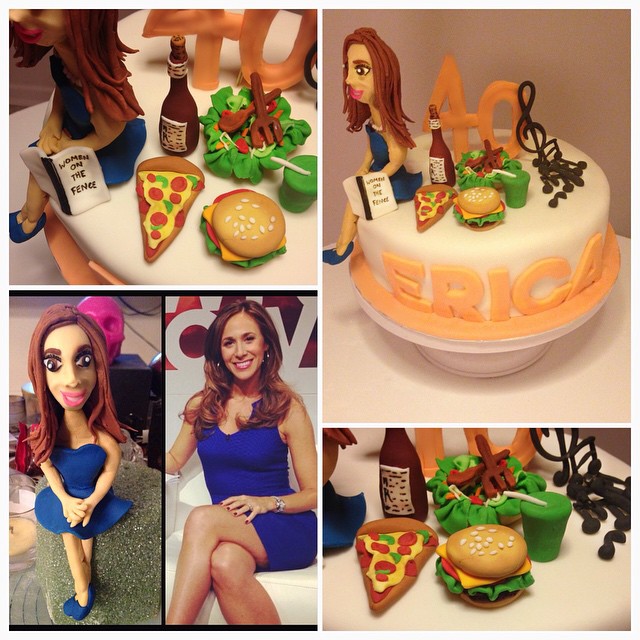 I hope the daughters and mothers all celebrated well yesterday. I hope you were spoiled by someone – a boyfriend, a child, a parent, a spouse, a sister, a best friend. My door was banged down at 8:32 am (I was allowed to sleep in for one day), with a nice piping hot cup of coffee and lots of love. Apparently, there is a queen who lives in this house. 😉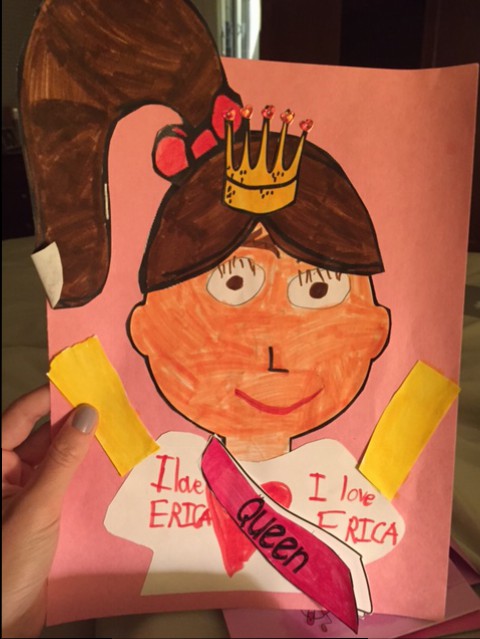 I spent the day doing everything my boys love to do. I took my 6th grader to the National Card Show. This was an experience like no other. Scuzzy is the word that comes to mind. I was itching and scratching. He was in heaven.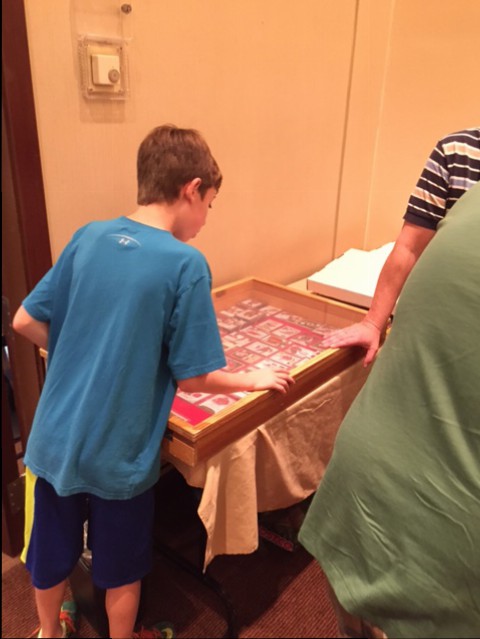 I even got to watch my other little man pitch his first baseball game. I think I caught the Bar Mitzvah video.
I'm getting ready to leave for Seattle next week for my yearly Microsoft Campus visit. This is where I get to go into Bill Gates' Think Tank and literally see the future of technology. Only a select few are permitted to go inside and see what Microsoft is working on, so I always feel privileged to be able to experience it.  My Microsoft visit is a yearly highlight for me, and being a Microsoft Office Brand Ambassador, I love to see where the magic happens, and where technology is headed in the fields of research, medicine, education, business, and more. That happens next Monday to Thursday, so if you don't hear from me then, you'll know why.
I've started getting the boys ready for sleepaway camp, and this summer I will see my little man leave us for the first time. He is sooo excited, I am so, well, excited but nervous. Excited for him, nervous for him, but very excited for the hub and I. I say this without guilt. This is the first time we'll be alone in the house for 3 1/2 weeks!!! FREEDOM! PARTY! We'll either end up with a third kid or divorced from all the alone time! 😉
So, as I head out now because I literally just got the call to pick up my 6th grader with a headache, (I think this one might be a fake out), I would like to close with something wonderful before I go. Thank you to Camille, my partner in crime each week on Global TV who bought me JK Rowling's new book Very Good Lives: The Fringe Benefits of Failure and the Importance of Imagination.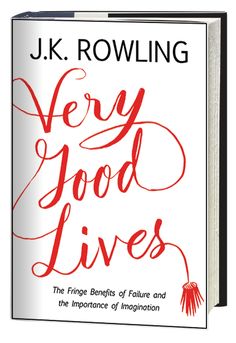 As I wander scarily into the unknown now with a new product invention on the horizon, I have the constant fear of failure lurking in the background. I'm so out of my comfort zone, and the persistent notion of, "What if it fails?"
This book came at the perfect time Camille, so thank you. If I fail, I fail. It doesn't mean I'm a failure.
I leave you with my favorite excerpt from the book.
Ultimately, we all have to decide for ourselves what constitutes failure, but the world is quite eager to give you a set of criteria if you let it. So I think it fair to say that by any conventional measure, a mere seven years after my graduation day, I had failed on an epic scale. An exceptionally short-lived marriage had imploded, and I was jobless, a lone parent, and as poor as it is possible to be in modern Britain, without being homeless. The fears that my parents had had for me, and that I had had for myself, had both come to pass, and by every usual standard, I was the biggest failure I knew.

Now, I am not going to stand here and tell you that failure is fun. That period of my life was a dark one, and I had no idea that there was going to be what the press has since represented as a kind of fairy tale resolution. I had no idea then how far the tunnel extended, and for a long time, any light at the end of it was a hope rather than a reality.

So why do I talk about the benefits of failure? Simply because failure meant a stripping away of the inessential. I stopped pretending to myself that I was anything other than what I was, and began to direct all my energy into finishing the only work that mattered to me. Had I really succeeded at anything else, I might never have found the determination to succeed in the one arena I believed I truly belonged. I was set free, because my greatest fear had been realised, and I was still alive, and I still had a daughter whom I adored, and I had an old typewriter and a big idea. And so rock bottom became the solid foundation on which I rebuilt my life.

You might never fail on the scale I did, but some failure in life is inevitable. It is impossible to live without failing at something, unless you live so cautiously that you might as well not have lived at all – in which case, you fail by default." – JK Rowling
Happy Spring. I snapped this on my phone this weekend. It represents the season of possibility for us all.