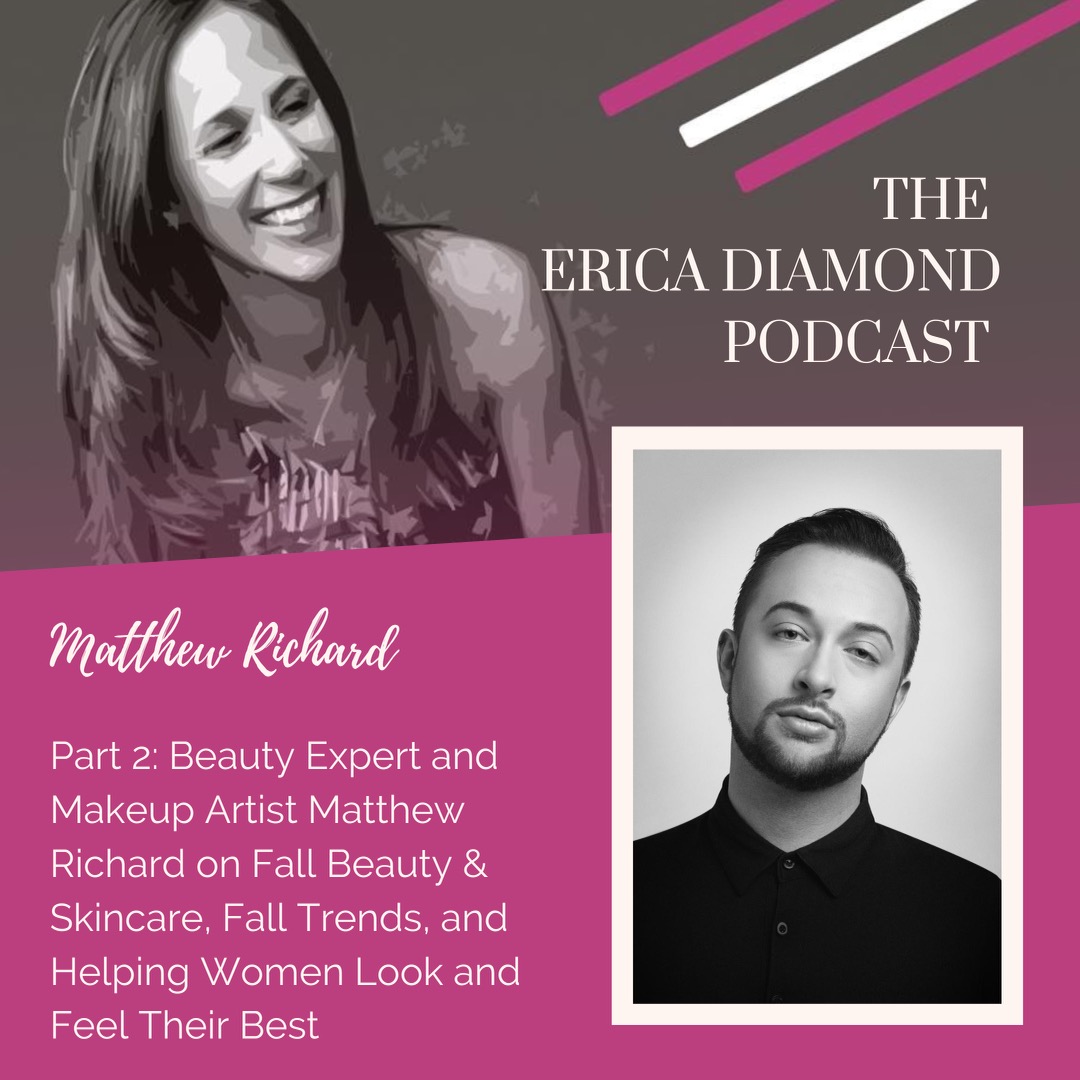 How you can listen to this episode:




Episode Summary
We are living through difficult times. Man, I don't like saying that over and over! As we are in a 28-Day lockdown in my city, Montreal, there is definitely an aura of tension in the air.
If you remember, we spoke to Matthew this summer to bring a little lightness to our show. We spoke summer beauty and skin wellness tips, and I promised you I would follow up in the fall as our skin gets dryer, our creams get heavier, and our makeup gets darker.
Today I'm thrilled to have Matthew back on the show speak to us about fall beauty, beauty trends, and what are the musts for this fall. Matthew Richard is a makeup artist and Influencer Relations lead for MAKE UP FOR EVER. He is obsessed with helping women look and feel their best.
Matthew's personality if you remember is electric, and I know you're going to love him as much as I do.
In This Episode
Matthew, it's so great to follow up since our first interview! We did summer beauty and tips when we were swimming outdoors, and as we head into fall and the weather gets cooler, it's the perfect time to talk again. Fall is about shedding, letting go, and making room for rebirth and renewal. I love fall. Talk to me about what the season of fall means to you.

Let's dive into makeup, because this podcast is meant to be fun and informative for my women. You actually taught me the history of makeup and lipstick a few weeks ago, and things like color theory. It was fascinating! Things like, why are we drawn to a red lip? Tell our listeners some of the origin of makeup.
Speaking of lipstick, I know MF has a new lipstick, Rouge Artist. As a RELIGIOUS wearer of Makeup Forever daily for 8 years, I'm obsessed with this new lipstick. Some love matte lipstick, but I love a creamy, non-drying moisturizing lipstick that stays on. I'm loving the colors this fall too. Can you tell me about Rouge Artiste and the new campaign?
Fall is here! We talked summer skin, so we need to chat fall skin. How can we care for our skin during the fall – skin is dryer. Do we now need heavier night creams, serums, anything thicker heading into winter? How can we care for our skin during the fall? Really, in a nutshell, how can we ADAPT our skincare routine now?
Matthew, what are some fall makeup and beauty trends we are seeing? I read that FLOATING OVER LINER on our eyes is now a trend? You know, like eye liner above the creases of our eyes! I don't think I could do it! I also read that the dewy look is still in, but not as shiny, almost like a tamer dewy look! What will we see in beauty and makeup trends this fall?
What are 3-5 makeup or beauty essentials we need for fall. I imagine a darker lipstick, great mascara and a good bronzer?
Once we're talking fall, can we talk quickly how to prevent those lines from undereye concealer? You know, as we hit our thirties, the concealer starts to crease in our eyes. YUCK! Please tell us how to apply proper smooth foundation on our face and under our eyes. I'm obsessed with MF Reboot by the way. It looks like I'm wearing nothing, my skin looks great and dewy and hydrated and clear when I wear it. Any tips to apply natural looking foundation and concealer?
And more!
About Matthew Richard
Matthew Richard is a makeup artist and Influencer Relations lead for MAKE UP FOR EVER. He is obsessed with helping women look and feel their best.
Links
LIPBRUSH INSPIRATION | LIPSTICK REVOLUTION
The Make Up Forever pros have developed their ideal lipstick combining the color intensity of a matte with the luminosity of a creamy hydrating lipstick. The best of both a satin and matte formula in one lipstick, for an ultimate color impact and beautiful lips.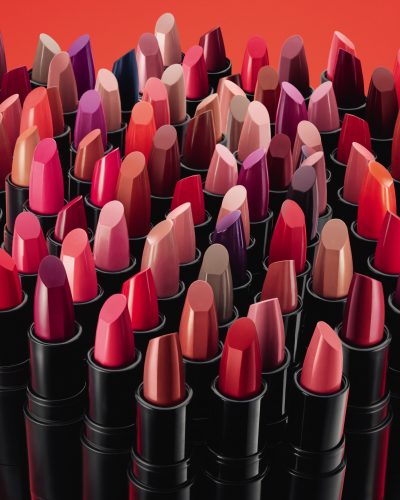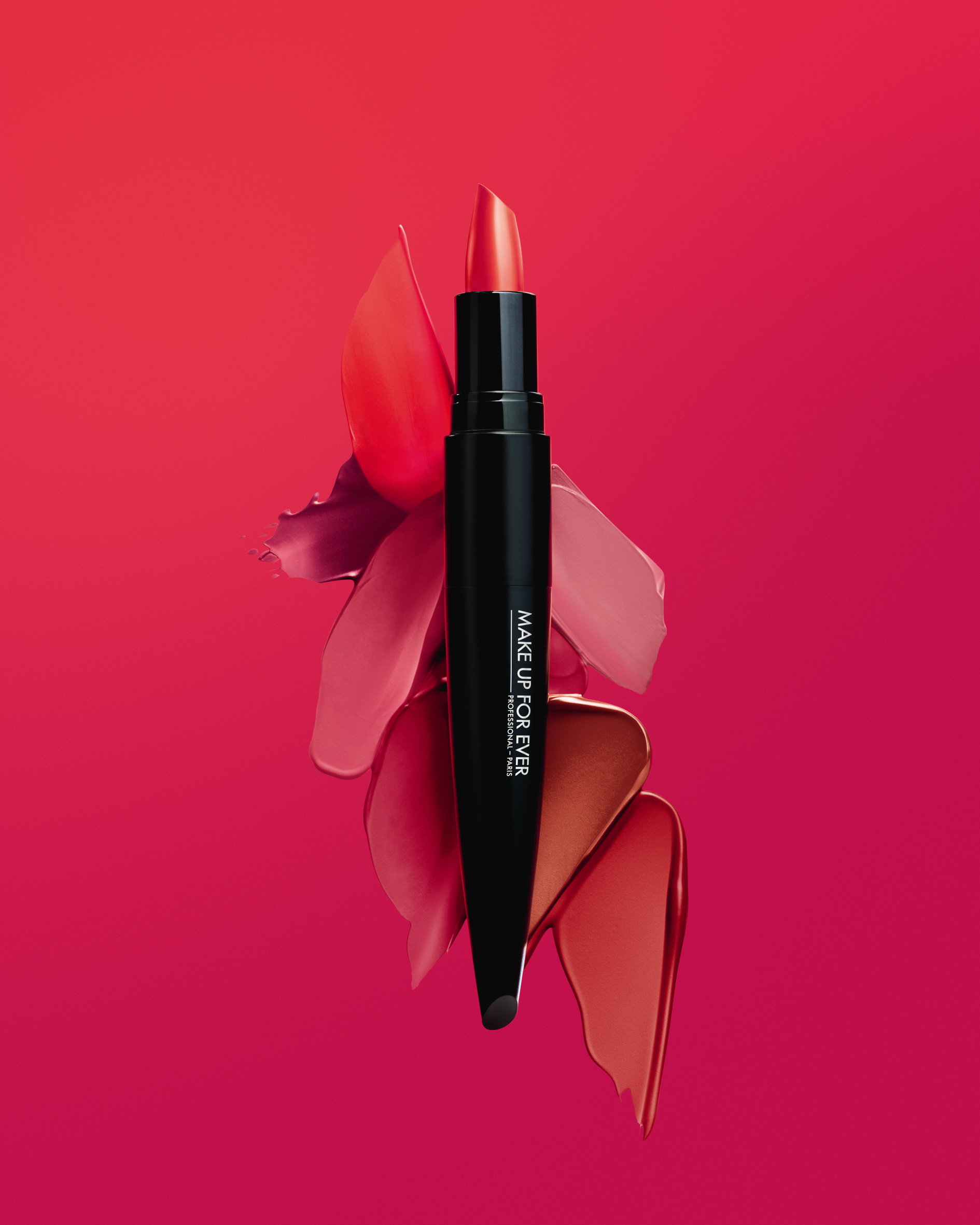 Learn More about Your Host
Teaching Empowered Living, Erica Diamond is a leading Expert in Lifestyle, Wellness and Empowerment. A Certified Life Coach and Certified Yoga Instructor, Erica is the Founder and Editor-In-Chief of the Award-Winning Lifestyle Platform EricaDiamond.com® (previously WomenOnTheFence.com®), Lifestyle and Parenting Correspondent on Global TV, Award-Winning Entrepreneur, Keynote Speaker, Spokesperson, and Author of the women's entrepreneurial book, 99 Things Women Wish They Knew Before Starting Their Own Business. Erica founded the Global Get Off The Fence Movement inspiring people worldwide to get off the fence, get unstuck and thrive, and launched The Erica Diamond Podcast in summer 2019 to spotlight trailblazers and change makers around the world.
Erica Diamond has been named to the coveted list of The Top 20 Women in Canada as well as FORBES Magazine's Top 100 Sites for Women and FORBES 25 Most Influential Women In Entrepreneurship on Twitter. Erica Diamond was the Spokesperson for National Entrepreneurship Day and is a Huffington Post contributor.
To learn more about Erica Diamond, visit her at EricaDiamond.com!
Don't forget to SIGN UP for Erica's newsletter and tips:
If you liked this, then listen to the podcast episode for even more. And don't forget to subscribe to the show!
This episode is sponsored by