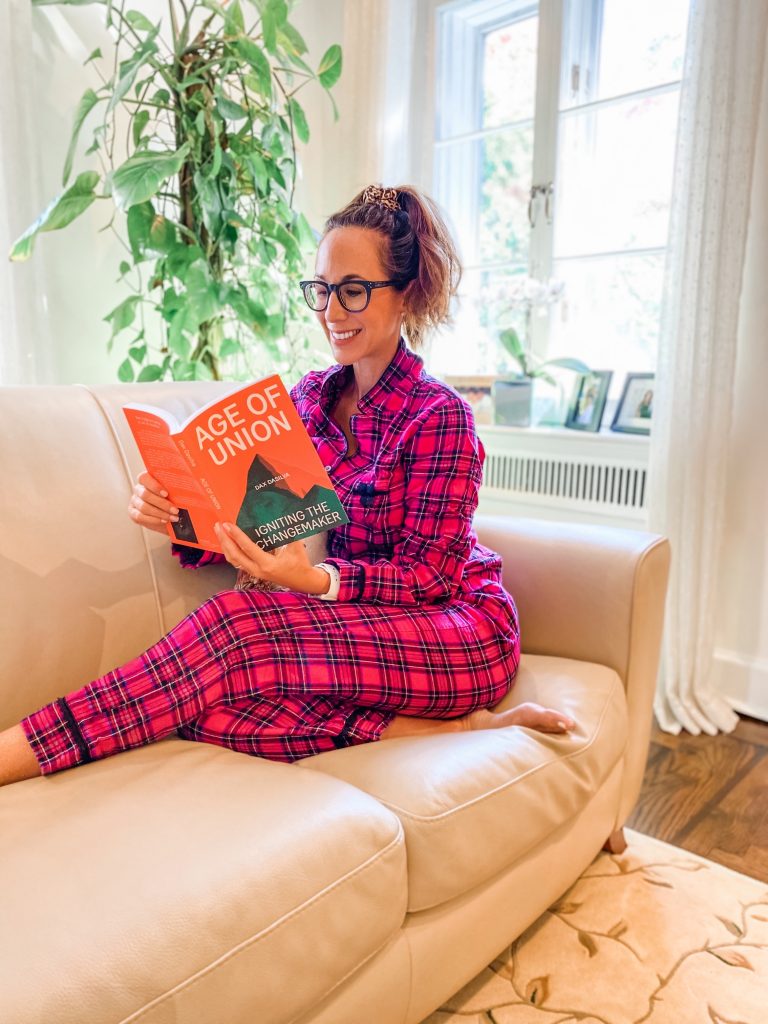 Reading… the ultimate form of self-care.
When September comes, I always say it feels like the New Year of the self. Fall is coming, and what better way to self-ignite than to dive into a great inspirational book? One of my recent faves comes from local Montreal success story Dax Dasilva and his book, Age Of Union. Dax is a tech CEO and arts entrepreneur, and in Age of Union, he shares a compelling guide for igniting the changemaker in you, OUT TODAY in a FREE AUDIOBOOK and FREE EBOOK!!!
Sharing his own journey of stories, personal life lessons and realizations, he challenges us to look both inward and outward to find purpose in collectively contributing to a better tomorrow. Grounded in four pillars—leadership, culture, spirituality, and nature—Age of Union advocates that the time for change is now, and that the choices we make are the catalyst.
We have seen growing divisions between people on either side of gender, religious, political, and cultural borders. Dasilva highlights the importance of facing challenges quickly and cooperatively. By confronting separation head-on through meaningful individual acts, we will be able to achieve what Dasilva calls unseparation, a united front across all people, cultures, and living things.
Dax hopes to provide today's changemakers with the tools they need to pave the path to a new age of connectedness that safeguards our world and all living things within it.
So good right?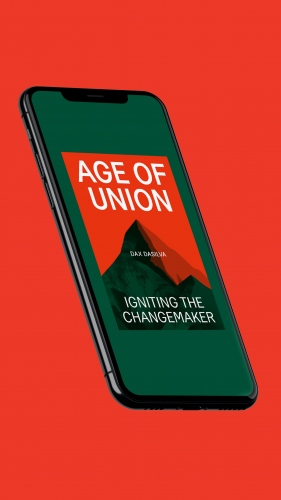 The FREE a

udiobook

 can be heard on any of the following platforms

:
The FREE ebook can be downloaded by visiting: ageofunion.com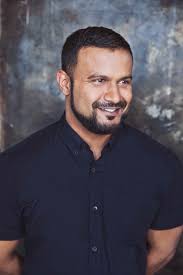 Dax calls on his experience from developing two significant organizations. First, as the Founder and CEO of Lightspeed, a leading technology company built on the premise of inclusivity and diversity, which offers one of the most powerful cloud-based commerce platforms in the world, and was recognized as one of Canada's top 10 technology IPOs on the Toronto Stock Exchange with its public offering in March 2019. Second, he also founded Never Apart in 2015, a not-for-profit centre that is determined to bring about social change and unity through cultural programming with global reach and impact.
He's a pretty awesome guy, and I'm excited for you to dive into Age of Union.
Happy reading!!