By Lia M. Keith
Aviation is in my blood. My family is immersed in it. My mother worked for the 459th Tactical Air Lift Wing from the time I was born until I was almost an adult. My step-father is a pilot for US Airways, my brother, a corporate pilot for a Fortune 100 Company, and my husband and I are Air Traffic Controllers. The aviation community is a like a tribe with its own special language, culture and rituals. When I tell people I am an air traffic controller, most ask me what airport I work at. I've given up explaining that I don't work at an airport at all and that I never even see real life airplanes in my job unless I go out on a break and stare up at the sky.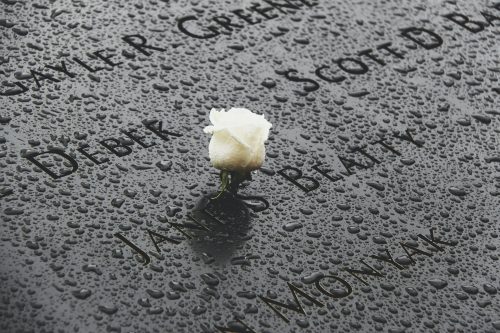 I was an air traffic controller on duty at the Washington Air Traffic Control Center on September 11, 2001 and will never forget the sense of powerlessness I felt on that tragic day. As someone who tends to try to always be in control, it was a unique perspective into the way your life can change in a moment and the fear that remains after the moment has passed.
Most days, my work is routine. Some days, it can be extremely chaotic.  However, nothing could prepare me for the morning of 9/11.  That day proved to be the most challenging day of my career.
Everyone always remarks about how beautiful the day was, and it was spectacular. It was the first day that the weather wasn't sticky, hot and humid. It was warm and sunny and just glorious. I was working 6:30am to 2:30pm, and when I got in to work that morning, it was quiet. I walked into the building holding the door open for a construction worker that was working on a project outside the door. That would be the last time I would let someone into the building without careful scrutiny.
As I entered the control room, you could feel the tension; nervous energy was permeating the room. I walked up to the supervisor and he said, "A plane has hit the World Trade Center in New York City and New York Center and New York Tracon are ATC Zero." ATC Zero means that those facilities are shut down and no planes can go into their airspace. This means the facilities around them have to hold all those flights. We have had to hold airplanes for equipment problems or weather or even for a particular airport when an accident had occurred, but never all the aircraft for two major facilities.
We then got extremely busy holding all aircraft for the New York area due to this aircraft hitting the World Trade Center. Accidentally of course. We thought it was a terrible accident, but were still focused on the aircrafts in the air. When we heard about the second flight, the world knew it was no accident. Our whole team was so shaken, but we couldn't focus on anything except the safety of all our flights.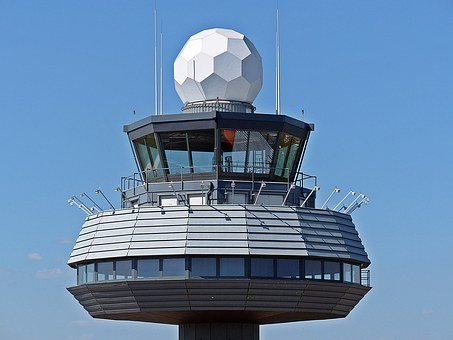 Suddenly a controller from the approach control screamed over the lines, "There is a plane headed for the White House! Hold all aircraft!" We scrambled to get aircraft into holding. There was no pandemonium; no delay, no questions, we just performed. All of us were worried about our leaders and our families, but all we focused on was keeping the skies safe.
When the order came to land all aircraft at the nearest airport, we were all stunned. We were going to shut down the entire United States airspace! It was unprecedented! Within minutes I had rerouted all the aircraft in my sector and was sitting in front of an empty scope. My supervisor asked me to look for one final missing aircraft. I searched my radar and found a single primary target heading south eastward toward Washington, DC. A primary target looks like a plus sign on the scope. This target was moving very fast. I labeled the target "HIJACK" and we watched as it progressed across the scope. There was one controller in my area, watching that HIJACK target and working the fighters that were on their way toward it. And then, it finally disappeared.
I took a break and went to call my husband. I was shocked to see only an hour had passed. It had seemed like an eternity. When I got my husband, he had no idea anything had happened, he was busy changing diapers, feeding babies, and getting our daughter ready for afternoon kindergarten. I told him to keep her home and turn on the tv, explaining what had transpired that morning. I was in the cafeteria, the room crowded with controllers watching the television in stunned silence.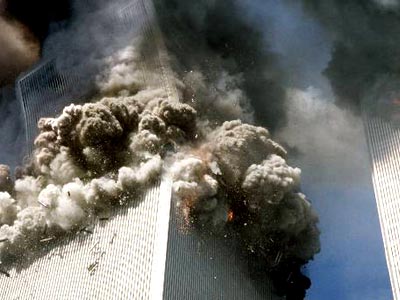 We saw the towers start to sway, all those people were inside, people were jumping from the building, all those fire fighters were there trying to save people. God, the horror of it! We all just kept saying "NO! NO! NO!" The buildings came down in a loud, scream of metal and destruction. Then there was the breaking news of the Pentagon and finally the crash in Shanksville. We now knew the fate of that last target on our scopes. I was so distraught, I didn't know if I could work, then I realized with dismay that there was nothing to work, there were no planes in the sky.
All of us were numb, exhausted, and in disbelief. When I went back into the control room, the supervisor told us they were releasing as many of us as they could and they let me go because I was pregnant. On my way out, I passed SWAT team members with bomb sniffing dogs and knew America now had a brand new reality.
In reflecting on the events of 9/11 and the subsequent years, I feel as though we are a country that has been moving through the five stages of grief for the last decade. My fervent wish is that as we remember this day, on its 19th anniversary, we as a nation try to move forward, out of grief and into acceptance.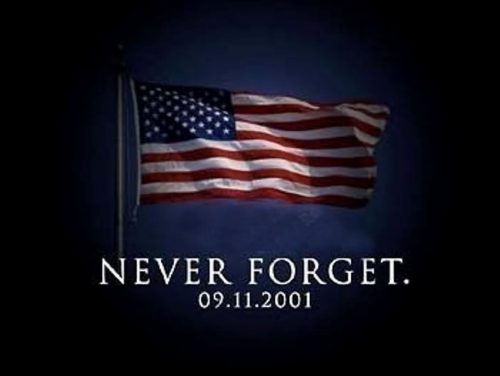 So how do we move forward?  We have an opportunity to change things by remembering what is right with America and her citizens.
There are five lessons I have learned from the events of September 11, 2001:
No matter how much evil there is in the world, there is always more good. Yes, the day began with unspeakable evil, but the day ended in a mobilization of good will, heroism, national pride, and solidarity.
Vengeance is not the answer, forgiveness is. When a tragedy happens we need to open our hearts not close them. Forgiving would have freed us from our fear and taught our enemies more about who we are than any war ever could.
When love and kinship is offered, it should be accepted. The world mourned with us on that terrible day and held out its hand to us in friendship and communion. We should have had the courage to take it. The world would look a lot different today if we had.
Giving up our freedoms and values is never the answer. In our fever to get the answers to the questions about how this could happen and our desires to have it never happen again, we allowed ourselves to be seduced into giving up some of the core values and freedoms we know are sacred.
Our problems are never unsolvable if we work together. Things seemed very dark that day. Many of us believe that the America we were is lost forever, but that couldn't be further from the truth. It is in the times we are tested that we learn what we are made of.  America is an ideal worth preserving. We are an open society; everyone deserves a chance here, we don't shrink from hard work or adversity. We most definitely don't stay stuck in the past thinking our best days are over. We find new ways to be better and we invent and create the world of the future. We're Americans, it's what we do.
No one can be blamed for mourning. These last 19 years have been incredibly hard. Many times our trials seemed insurmountable. As we mark this day, let us make a decision, together, that the 30th anniversary will be a celebration of how much we have overcome and remembrance of the day we decided to turn things around, September 11, 2020.
—
ABOUT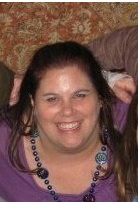 Mom, Wife, CEO, Air Traffic Controller, I know…when do I sleep? Not often!