This weekend was action packed. Truly, there was no breathing room. Besides a nice family dinner Friday night, the rest of the weekend was spent studying and running. We awoke Saturday morning to a major hockey tournament for my big son. Hello, what else is new?! But the truth is, 12 of the top players from his team of 50 kids were chosen to compete in the Jeux De Montreal, which is a tournament of different cities competing at the Pre-Novice hockey level. My son was one of the 12 chosen, so to say he was proud, was an understatement!   While trying to study my speech for Sunday during the game, in between bouts of screaming "Go!!!" I felt crazed trying juggle it all. They kicked butt Saturday morning, 12-2.
On the break, we took the boys for lunch and enjoyed his victory. Then, 1:30pm, we were back at the arena for the afternoon competition!  They kicked butt yet again. But this time they played a team where many of my son's friends play. I couldn't help but chuckle, as I saw my son's UNcompetitive nature come out (much like mine) when he was caught chatting more on the ice with the opposition, than focusing on going "hard on the puck" as my husband likes to scream from the stands. He's so me! You can't fight genetics. I would also be socializing with my friends on the ice instead of focusing on winning. Anyhow, despite the playdate on the ice, they crushed the opposition again, this time 15-0.  And while I never made it to the end of the game (I had booked a hair appointment for Sunday), I heard about it all afternoon.
Saturday evening, the festivities continued with 25 of my friends coming out to eat and drink for my 35th birthday. It was fun. I felt blessed to able to share my night with my loving hubby and such a great bunch. My girlfriends are my everything (next to my family), and there's no greater joy for me than a big juicy steak and a glass of Cabernet! 🙂 I kept the drinking to a bare minimum so I wouldn't be too tired for the big day on Sunday.
When I awoke Sunday morning, the plan was to go over my speech for The National Woman's Show. The hockey tournament continued into Sunday morning, with the final game at 10:30am. Surely I had been to both games on Saturday, and all his grandparents, his dad and brother were going to be there on Sunday to cheer him on. I hadn't yet perfected my speech, and I had already been to the bathroom three times from nerves. I HAD to go over it and rehearse it. But when I said to him, "Mommy is not going to be able to make it to your game this morning," I saw the disappointment in his eyes. I saw the sadness  on his face. And then, the dagger of guilt through my heart! I knew he wanted me there. And so, here was the defining moment of all my years as mom, where I truly realized that family comes first. It was where the word PRIORITIES and everything I speak of in my book and speeches came true to life.  So, I chose my kid. Whether it was wrong or right to show up 5% less prepared, but having not missed out on his gold medal, is debatable. And I sat on the fence with this decision.
But after they won their third game, something  like 12-1, and then called his name and put that gold medal around his neck, I started to cry. The National Women's Show would get 5% less of me, but I got to witness his big moment. And after I darted out of there the second that award went around his neck, rushing to get home and get ready, I realized that life is a total juggling act. We balance life, our careers, our kids, and we are sort of like octopuses with 8 arms. And sometimes it's fulfilling, and sometimes is exhausting, but it's our life and it's never dull. And 9 times out of 10, we wouldn't trade it for the world.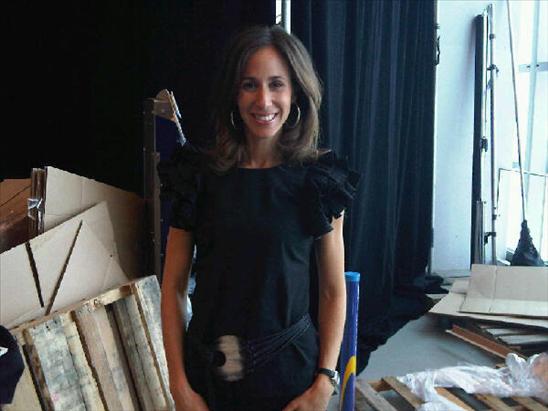 So, tell us ladies, have you ever felt torn between your career and your family? How did you prioritize? Something's always gotta give.
xoxEDxox