For those of you who might remember, I became a Spokesperson for Microsoft Office last year. It was thrilling, because I haven't lived A DAY without Microsoft Office for the past 15 years. So, I was super excited last month to announce that I am also an Ambassador for the NEW Microsoft Office 365, a great new offering for women on the go like you and me.
Perhaps you have been using Microsoft Office like me for many years, or perhaps you're just getting started. Yup, as a businesswoman and mom, these are some powerful and useful programs I simply cannot live without. Yes, I run Office on my Mac now, so Mac or PC, you're covered!

But for today, if you are also a busy mom on the go, and planning your kids upcoming spring schedules, here are some features and functions of Office 365 you should know about.
The first thing you'll see when you open Outlook is a brand new look. It's cleaner, but it's also designed to help you focus on what's important with a clear view of email, calendars, and contacts.
Busy moms who are on the go, don't have a lot of extra time. One of the new features in Outlook allows you to reply faster with inline replies. Reply with one click by typing your response right in the Reading Pane.
Sneak a peek at your schedule without having to switch from email to calendar or other modes.
– The People Card collects all the key details about a contact in one place: phone, email, address, company info, social media updates, even whether they're available.
– Not sure if you should head to the park or keep activities indoors because of the weather? Calendar view includes local weather forecast along with current conditions!
SkyDrive and Office Web Apps:
Use Office Web Apps to plan activities with other parents or your significant other in Office 365. Here are some quick how-tos':
– Excel workbooks: Everyone opens the workbook in the web app. The workbook displays updates immediately. If someone opens the workbook in the Excel desktop program, everyone is locked out of the workbook until that person closes it.
– Word documents and OneNote notebooks: It's okay if some people are working in the Word or OneNote desktop program while others are working in the web app. In the desktop programs, co-authoring works best in the most recent version of Office (Mac and Windows), but is also supported in Office 2010. Whether you're working in the desktop program or the web app, updates are handled differently in OneNote and Word:
o OneNote notebooks show updates immediately.
o In Word documents, save the document to share your updates and to see others' updates.
May I also suggest managing your family schedules and activities with Excel. Useful, easy, convenient! And Excel also EASILY allows you plan your family budget!!
One more fun tip: When Dad (or Mom) can't be home to help plan activities, use Skype to meet face-to-face and quickly chat through your plans!
Now, Office 365 Home Premium and Office 365 University come with 60 minutes per month of Skype calls to phones in over 40 countries. You can use Skype world minutes from any device where you have Skype installed, whether it's your mobile phone, tablet, TV, or other device. Just dial from Skype and your friends and family can pick up on their phone! How cool is that?!
Office 365 is not just for the corporate person, it's for us moms, to stay on top of our busy schedules with our kids. I honestly couldn't run my household without it.
I'd love to know, are you already using Office 365? What do you think?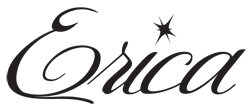 Disclosure: I'm proud to be a paid Microsoft Office Brand Ambassador. All opinions are my own.