Sunday is Father's Day, and I feel blessed to be surrounded by such loving and caring men. Studies show that a daughter's self esteem is directly related to her father's nurturing. If she is loved, accepted, and protected by her father, she blossoms. Dad, it is no wonder I have grown up with confidence and self esteem- it was all you. All in the way you loved me.
Happy Father's Day to my most special father. I think the way he looked at me on my wedding day, just says it all.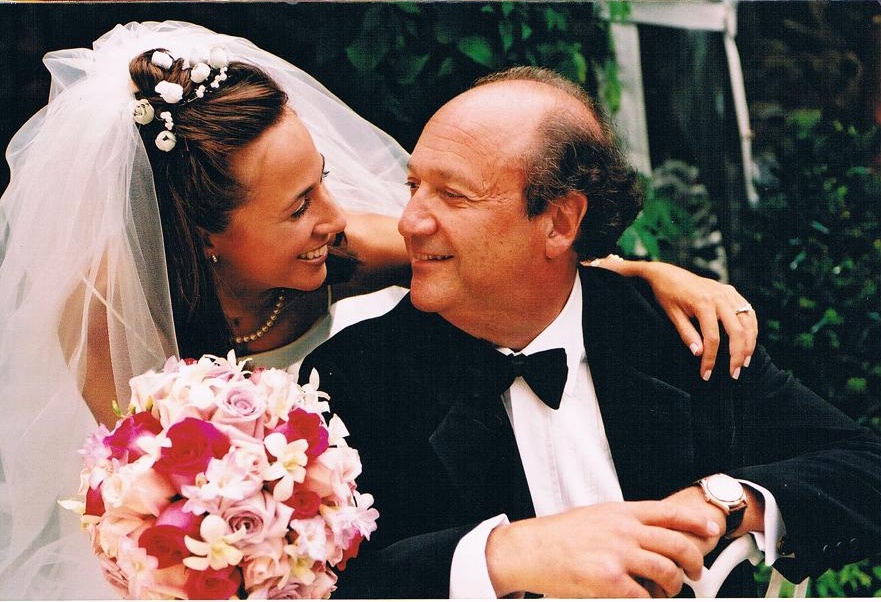 To the other father in my life, my incredible husband: it has been a year since I surprised you with this video. To watch you interact with our boys on a daily basis, is both a privilege and an honor. Enjoy this Father's Day treat.
Our favorite song. 😉
And to my wonderful father-in-law, as well as ALL the fathers celebrating life, family, and your children this Sunday, I salute you. And to those who will be celebrating without a father this year, I wish you great strength and many blessings.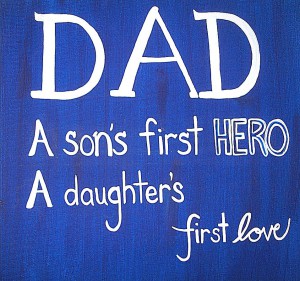 And finally, I would also like to include something one of our readers wrote on our Facebook Fan Page, because it was too special not to share:
"As both Mother AND Father to my twin boys with Autism, I will be celebrating one of the two best days of my life since their birth. The fact that they gave me Mother's Day AND Father's Day to celebrate being the luckiest parent in the world! Looking forward to starting the day with my "Happy Father's Day, Mum!" cards they make for me! 

Happy Father's Day to all the Dads, Step-Dads, Dads-in-law, Foster Dads, Adoptive Dads, Grandpas-who-are-Dads, Dads-in-Spirit, and Moms who are Dads! Hope your day is wonderful! You deserve it!!" (Well said, Tina)
Tell us, how will you be celebrating Father's Day on Sunday? What lessons did you learn from your father?
xoxEDxox