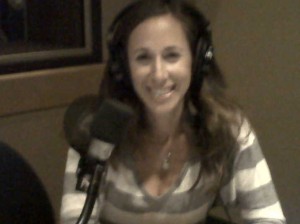 I'm thrilled to remind you that tomorrow Wednesday, January 19th,  1:00 -1:30PM will kick off my  radio segment where we can talk business! You will be able to CALL ME with your business start-up questions and I will answer them live, on the air. And it's not just for women. IT'S ALL START-UP and that includes MEN too!
Starting January 2011, I will be the Business Start-Up Correspondent for The Kim Fraser Show, on CJAD Talk Radio, AM 800. You can also listen live www.CJAD.com.
Tomorrow, we'll be talking HOW TO FIND START-UP CAPITAL. If you're starting a business, where are you getting the funding you need? I'll discuss different ways to finance your new business. Did you know that the Government is giving grants to finance new businesses?  Depending on the size and nature of your small business, you may be eligible for business grant and loan funding programs anywhere between $1500 to 10 million dollars (To find out more about grants by sector and industry, click here: http://www.grants-loans.org/reports.php). Banks have also become more stringent in their lending– find out more about traditional banks, institutions like Investissement Quebec and BDC. Should you borrow money from a friend or family member to start your new business? Remember, proper financing is one of the key factors contributing to your success in the first 2 years of a new business– getting a loan or line of credit that is large enough to sustain you until you turn a profit is crucial. Find out your different options tomorrow.

And the great news is, you can call in from ANYWHERE! 1-800-491-CJAD begin_of_the_skype_highlighting              1-800-491-CJAD      end_of_the_skype_highlighting (2523) or 514-790-0991.
Talk to you soon.
Additionally, feel free to post ANY of your start-up questions right here. I just may answer them on the air tomorrow.
xoxEDxox