I got word just as I was going to bed last night at 9:30pm (please don't make fun), that, well… we won! Here's the proof. Second place for Best Business and Career Weblog in Canada. Squeeee!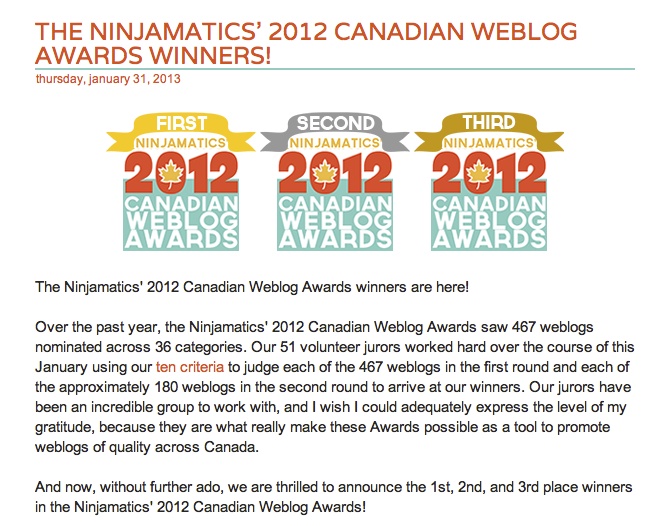 I mentioned a while back that we were nominated, but I truly was not expecting to win. What an honor just to have been nominated amongst such wonderful blogging talent, and I valued it even more because of the fair judging structure. And while I wasn't going to post the win in today's blog post, only because it felt a little crowded this week with other celebratory announcements, I decided to post it anyhow. Screw it. You know why? Because life is short. Because for all the hardships we are forced to overcome on our journey, we need to honor and celebrate the milestones.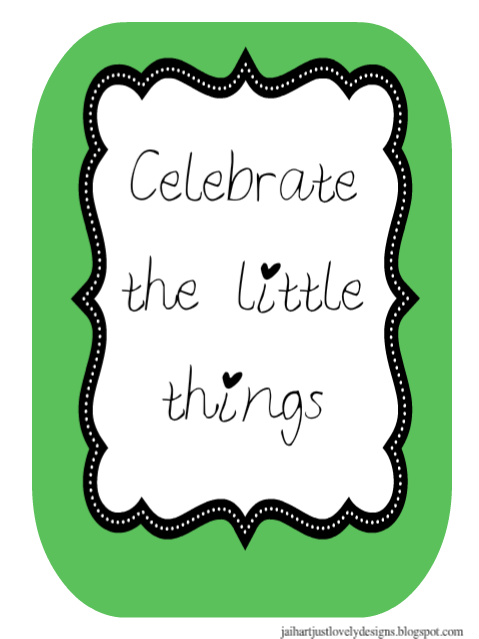 As the boys and I Facetimed my sister-in-law in Florida this morning, who turns 35 today, I am reminded of the blog post I wrote when I turned 35, almost 3 years ago:
As I turn 35 this Wednesday, April 7th, I've come to love the life I have created (even though a great night's sleep is a thing of the past). I've realized that life is about enjoying the little things. I think about my life…. my teenage years were about friendship and experimentation – experimentation with boys, with drugs (yah even ecstasy in Ibiza), and with life in general. My twenties were about career choices, growing my business, getting married, settling down and growing our family. My thirties have been about selling my business, settling in as mom and domesticated diva

and now, as Blogger. And as I embark upon my mid thirties, I really do realize we get one shot.
And I've realized a few things about life:
Nothing lasts forever neither good nor bad. Just when you think all is great, life throws you a curve-ball. And just when you think you're in a dark tunnel, someone shines a flashlight to show you the way.
Life is too short to put up with bullshit. I now do the things I want to do, when I want to do them. I'm impatient with small talk, and sometimes it may come across as rude, but, well… um.. I don't know.
Life is about my husband, my kids and my family. And all else is secondary.
I've realized that I have a lot of great friends, and this is not a bad thing.
I've learned that every day will not always be great.
I've learned that if my hubby and I go too long without sex, wonky things happen to our marriage.
I've realized that my glass of

red wine

is just part of my weekly routine, 2x – 3x per week, and that's ok.
I've realized that I have a love affair with music and food. If my hearing goes early in life, it will be worth it. And if I put on 5 more pounds but ate everything I loved, well, that'll be just fine. Life is for the LIVING.
And I realized that being with the people you love, and who make you laugh and smile, is what life is truly all about.
So today, I apologize if posting the win felt a little like boasting, but I celebrate this win with THIS community. Today, I honor you. For holding my hand while I took my own very shaky leap off the fence, and holding your hand while you take yours.
This is where we let our hair down, take our makeup off, shakily speak our truth, and acknowledge that we deserve not to merely survive, but to thrive.
—
To read the full list of winners and discover some great Canadian blogs, click here.
Happy Superbowl weekend m'ladies. What are your plans?