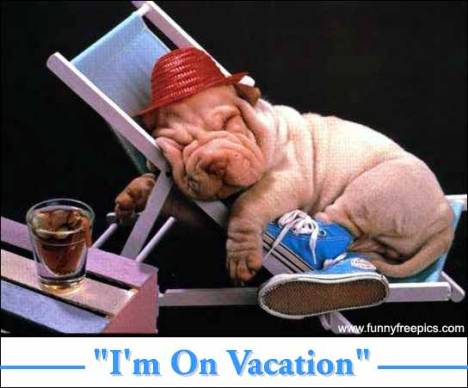 I don't think I've ever reposted a blog post, but this morning I re-read an old vacation alert on WomenOnTheFence.com, and I realized I'm in the same boat today. So… here goes… a re-post.
As of today, I'm officially on vacation until August!
And as much as I love my writing– (it's my passion you all know), sometimes we need a breather. Maybe I'll drop in and say hi, and maybe I won't. I'm not sure. And me the planner isn't going to plan much over the next couple of weeks. I'm gonna seize the moment, be with the kids, swim, go to the beach, give my husband some good lovin', and as Julia Roberts said in Pretty Woman, "Be still like vegetables. Lay like broccoli."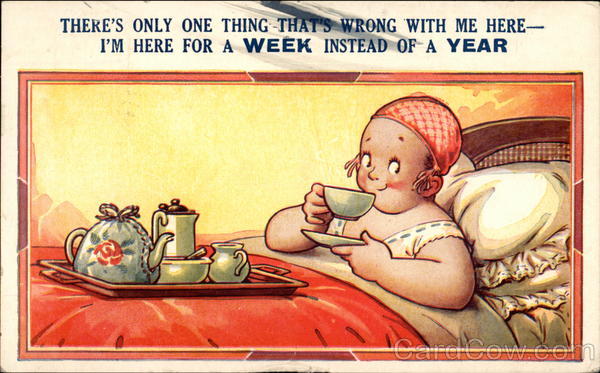 I'll see you all August 8th, unless I check in before. If you're not caught up on all the posts… now is the time. You'll definitely find me on Twitter and Facebook (a girl needs some of her addictions) and I'll be back August 8th with fresh new content. Lots more "on the fence" topics to entertain, inspire and teach. We have AMAZING GUEST BLOGGERS lined up that you won't want to miss. Lots of exciting stuff to come. I'll also hopefully be able to announce a few things… some very exciting projects on the burner at the moment.
So to you, my cherished reader, Happy Summer. I wish you health, happiness, prosperity and peace for the next couple of weeks. May all that you wish for, be the least that you get.
Here's a little poem to remind you that summer is short, and to be mindful to seize the free moments you can find.
Take a break,
Put your feet up,
Close your eyes and rest.
Drink the coffee from your cup,
Breathe deeply in your chest.

Take a break,
Quiet the chatter,
Rest your soul and mind.
Your thoughts will scatter,
But that's okay
So leave the chores behind.

–LD Redmond
I'll see you all in August…
Or before if I get lonely. 🙂
xoxEDxox