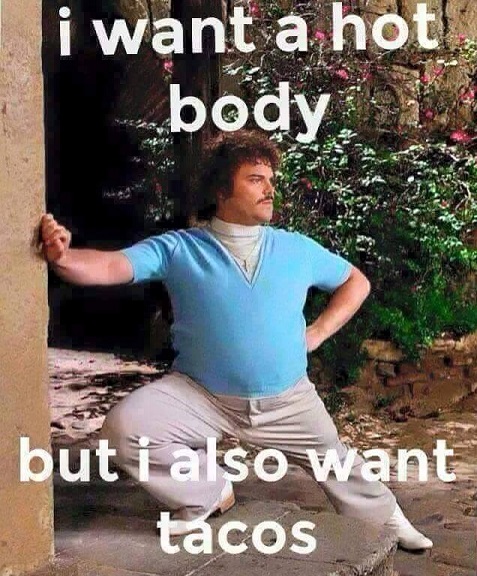 Saw this on Instagram, loved, and had to share.
'Cuz I think this is a universal struggle. Actually, a daily on the fence dilemma. We all wanna look great, but we all (mostly all), love to eat!
As I once read,
Everyday I struggle between, "I want to look good naked" and "Treat 'Yo Self!"
#ThisIsMe
What about you?