Welcome to the home stretch of 2014. Another year down- CAN YOU BELIEVE? This year was, without a doubt, an interesting year. As has become somewhat of a yearly tradition on WomenOnTheFence.com, for the new and old readers, I recap our year.
So here goes. Some of my favorite moments, dating from January right through to December:
In January, I showed you 14 Happiness Boosters To Incorporate Into Your Life to start the year off right way. You were game.
I interviewed Jazz Pop music phenom Nikki Yanofksy in January. She was a breath of fresh air!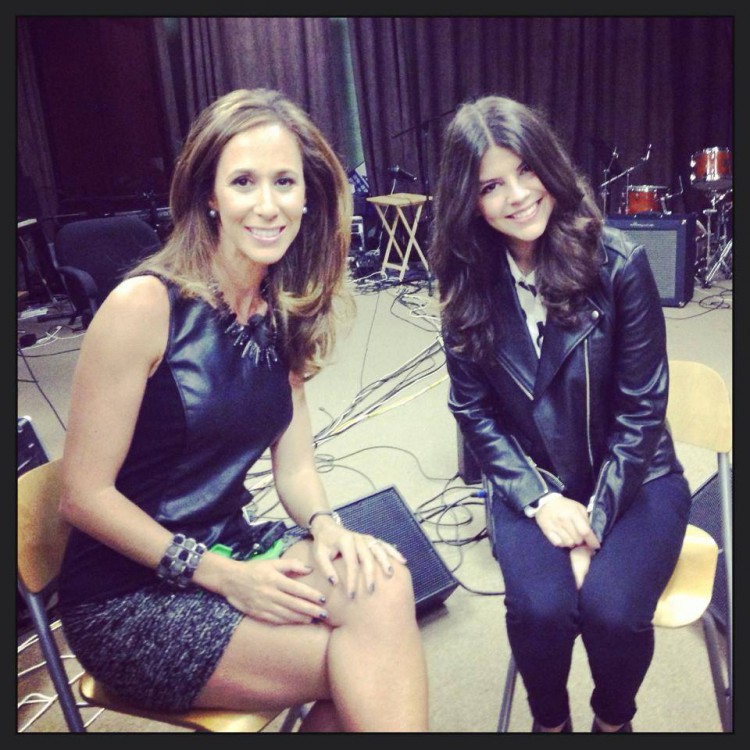 We celebrated the 1st anniversary of our Global TV morning show in January! Heading into two years next month!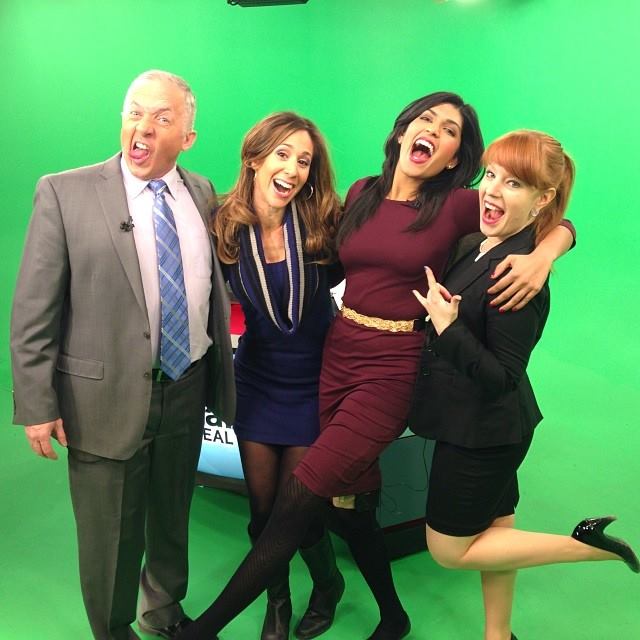 I shared my sleep tips on Huffington Post TV. You seemed to quite enjoy it!
Sleep Is Crucial To Success – Erica Diamond

We learned how to keep the passion alive on Valentine's Day.
I interviewed an incredibly inspirational guy. Pencils of Promise founder Adam Braun is making our world a better place.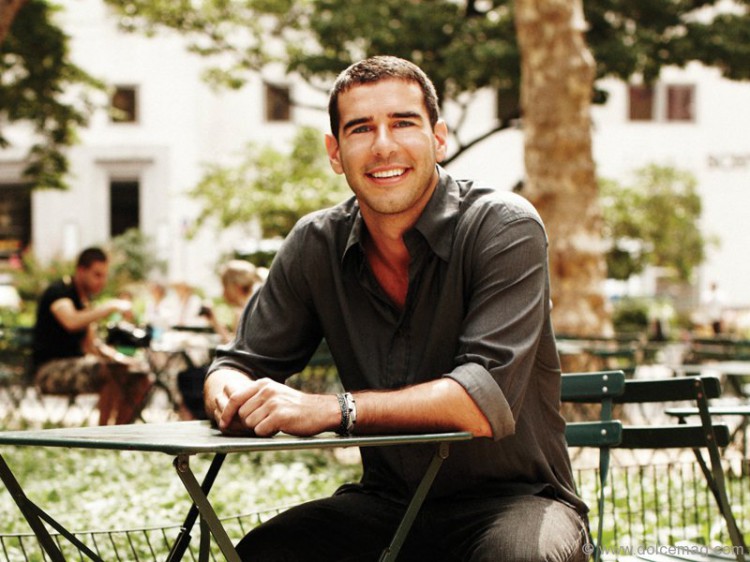 Sheryl Sandberg told us #BanBossy this year, but I wrote a popular article on why I think we should #BanBitchy.
We looked at how we make friends in our thirties and forties. I enjoyed this one.
I shared how we can ALL get our butts OFF THE FENCE, with New York Times bestselling author, Christy Whitman.
We talked about The "Mommy Juice" Trend and drinking to relieve stress.
We lost the QUEEN OF INSPIRATION, Miss Maya Angelou. The world lost a mentor, a gentle but strong soul.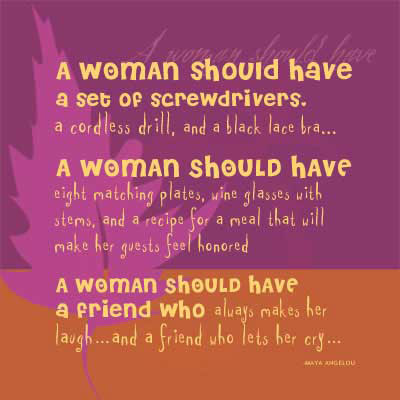 I actually traveled to London and Paris in the spring for my husband's 40th birthday. It was all baguette, cheese, wine and cream-filled lattes. It was heaven on earth.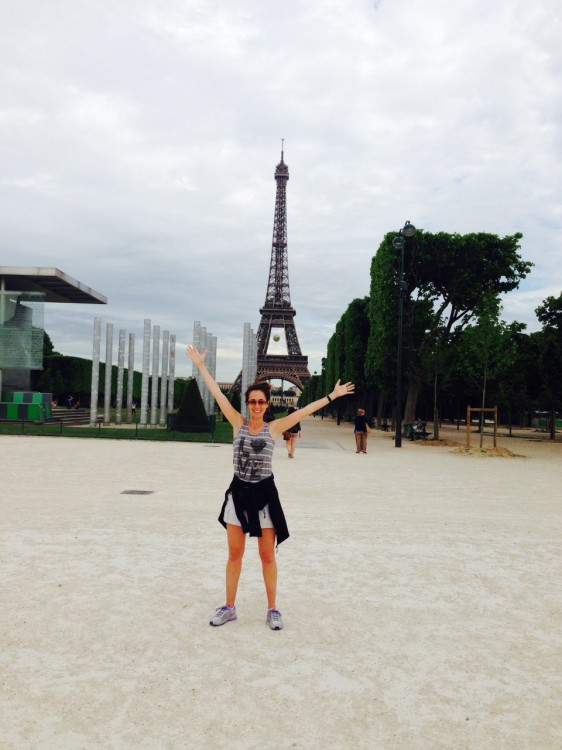 And then I headed off to New York City for the Forbes Women's Summit. THAT WAS TRULY SOMETHING ELSE.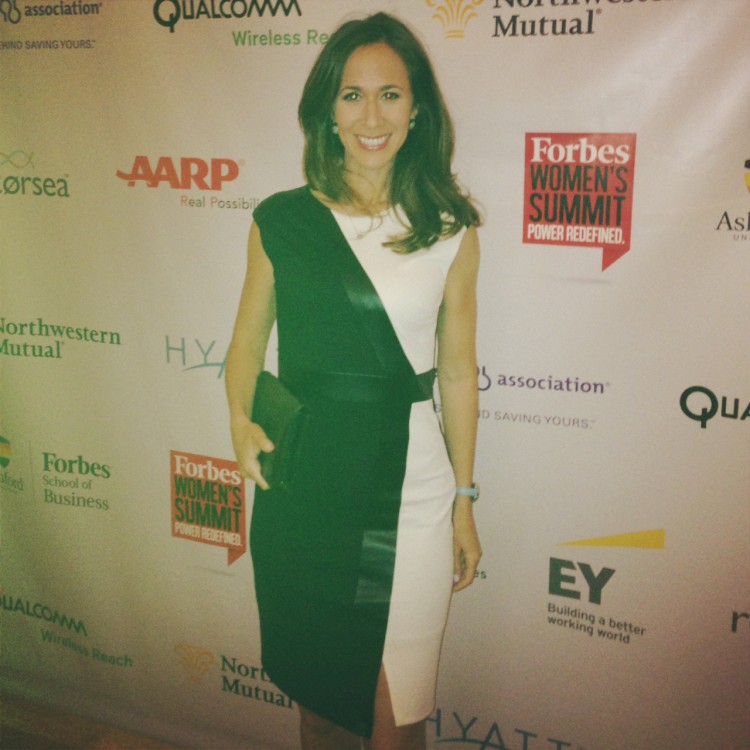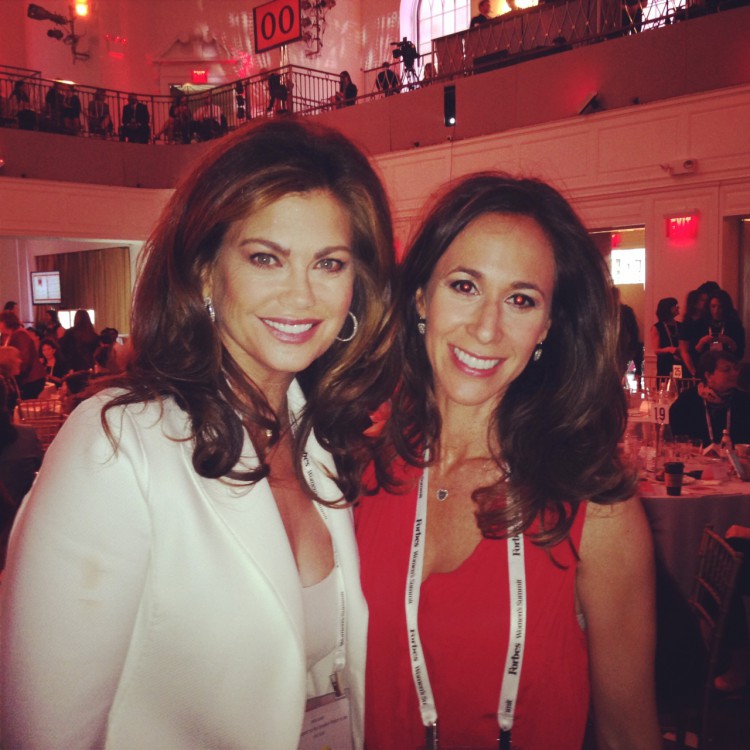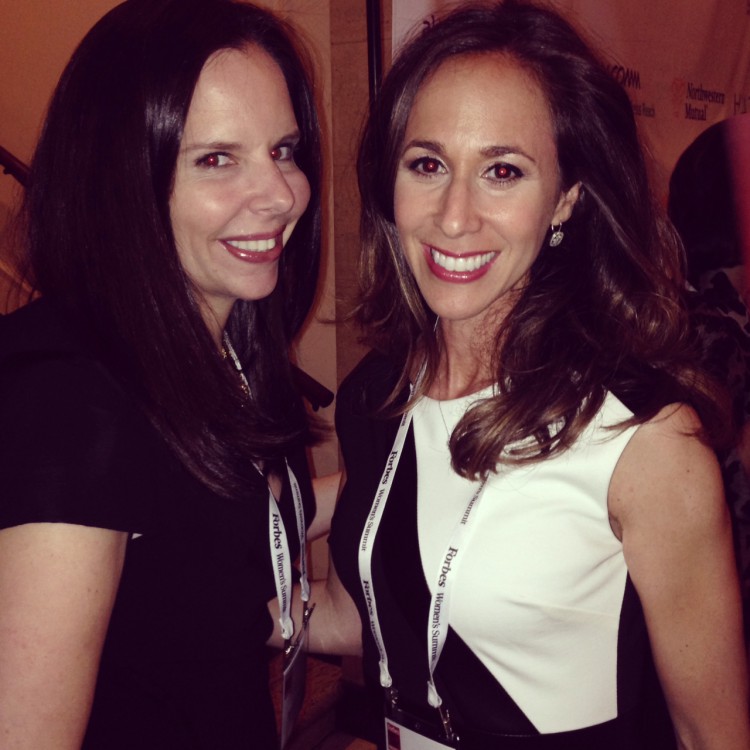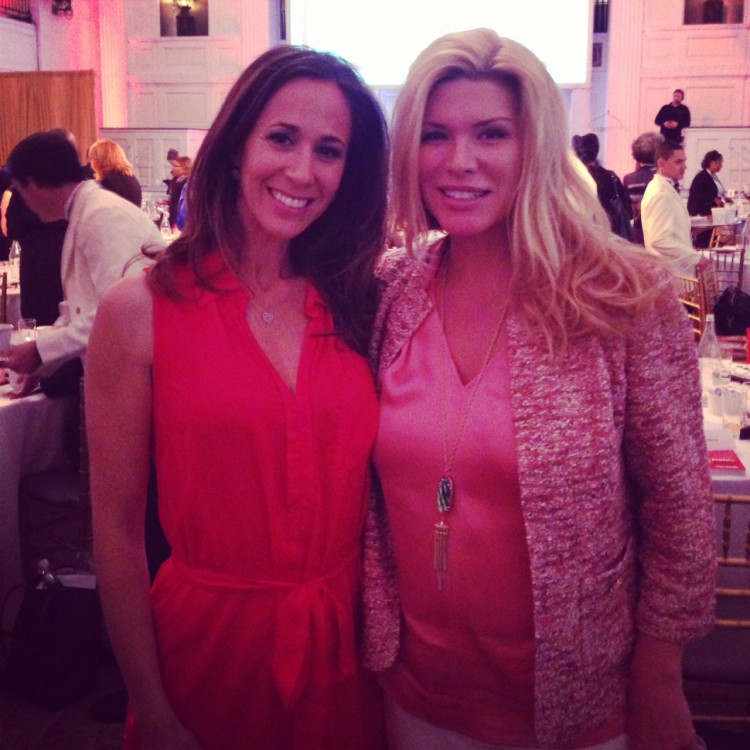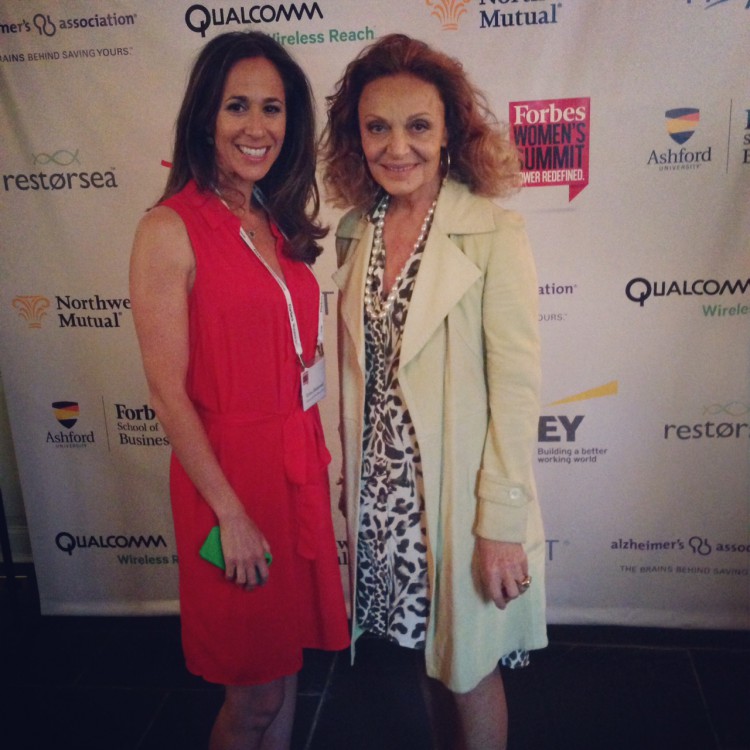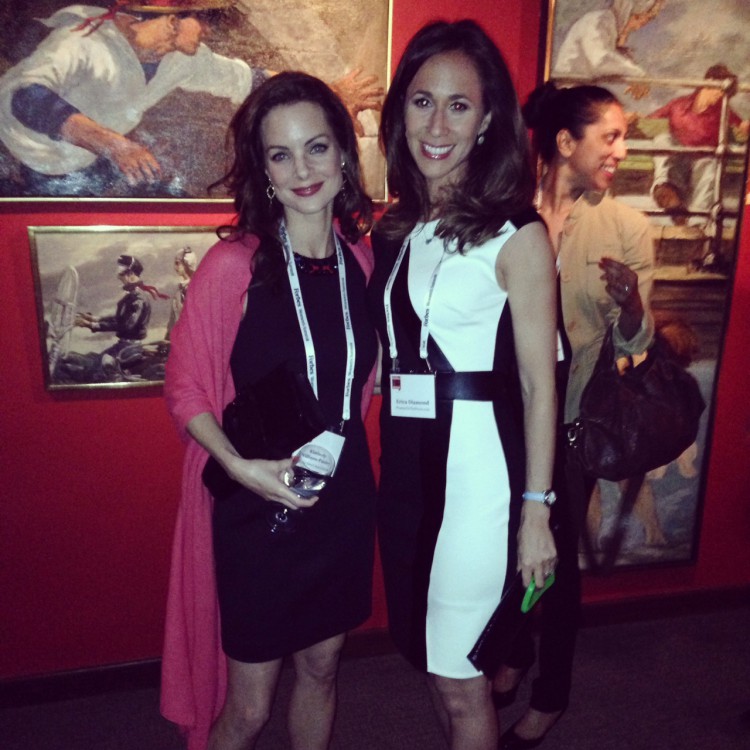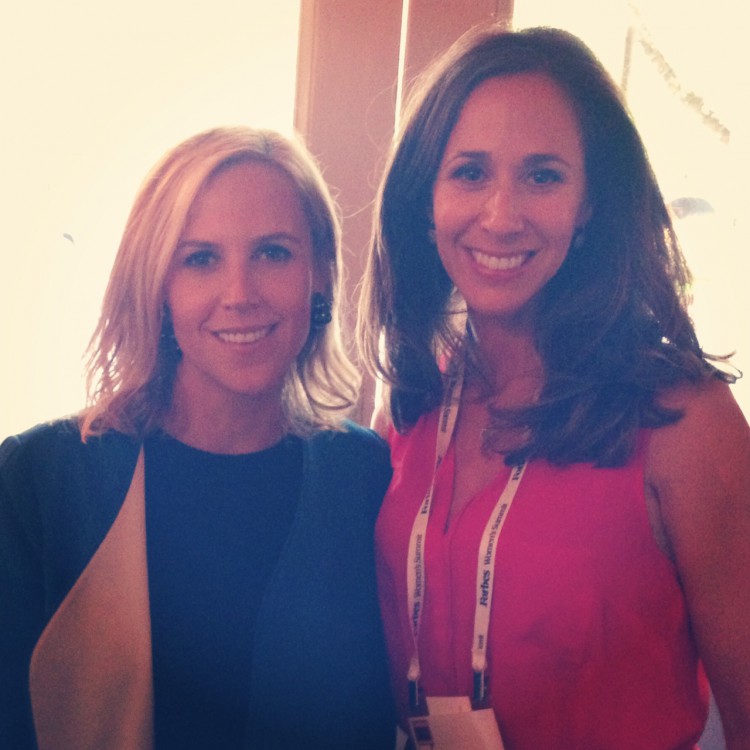 I shared the newest research on The Secrets To Living Longer.
I also discussed the latest research on helping your kids with their homework. The studies are in: DON'T DO IT.
I talked about the importance of firsts.  First times push us out of comfort zone. Firsts make us scared. Why? There's no baseline with a first. No comparison. We are venturing out into unchartered waters… we're out on that ledge looking down into the unknown. Every first is new. Every first is scary. Think back to your firsts – your first job, your first boyfriend, losing your virginity, giving birth the first time, your first kiss. Firsts are like no other. It's an adrenaline rush. It's endorphins and cortisol all mixed together into one wild experience.
But what happens the second time? The third time? Ahhh… The baseline? The comparison? The familiarity? It's all there. You are more of an expert. You are more of a pro. You've been there, done that.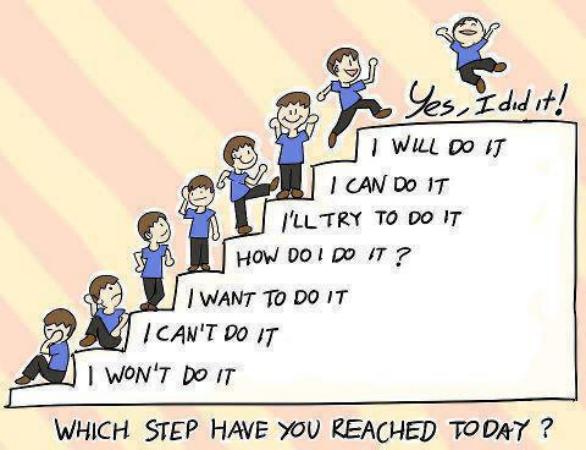 I shared 23 Life Lessons I Learned From My Dad in honor of father's day. Like Lesson #22: He taught me to never try to keep up with Joneses as most of them are just smoke and mirrors. He told me it's best to just live under the radar.
And then we watched Jimmy Fallon and Governor Chris Christie do the Evolution of Dad Dancing.
I shared some tricks on how to grow your social media following.
We saw our precious hubby celebrate her 9th birthday. She lives alone and is so sharp, you can't imagine. We sat outside with her friends in the senior's residence. The woman sitting next us told me she's turning 98 (and also named Sara). She is also SO sharp and with it. I asked her what her secret to greatness is. She answered, "Not too much sugar or sweets and a good amount of manischewitz wine!"  Loved that.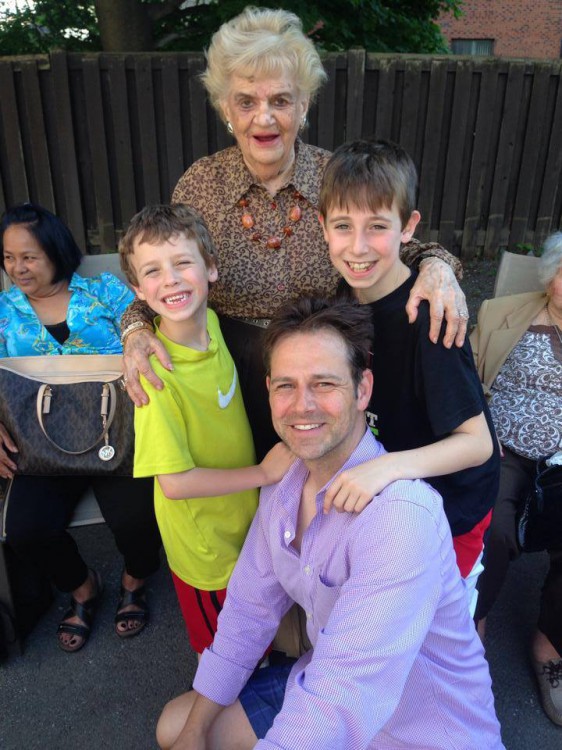 I traveled to Silicon Valley to give a full-day seminar at Blogher on The Path From Blog To Business Owner. What a wonderful experience.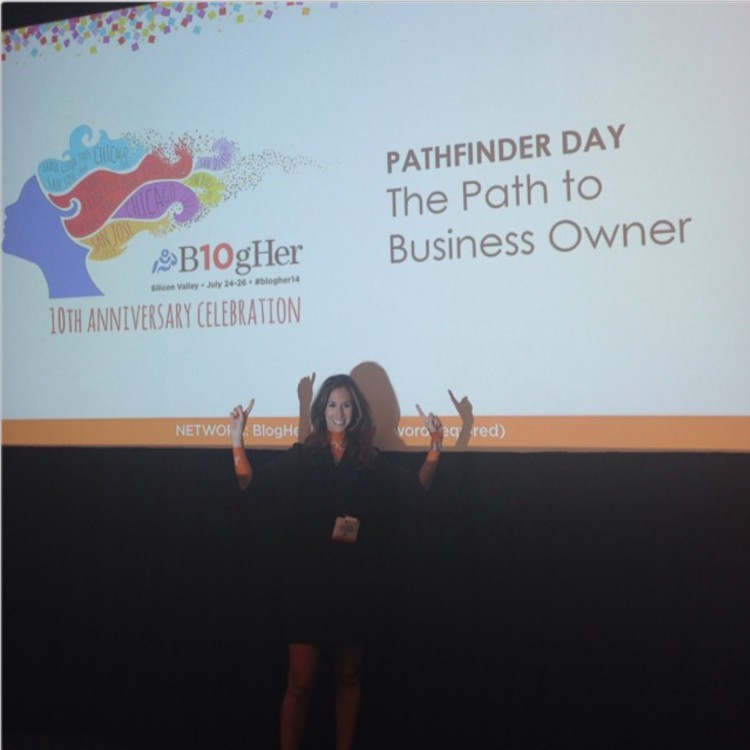 We had a huge guest blogger post on Children and Guns in America. It was a sobering reality.
I prepared to bring my first ever online course to the universe! You asked me to share the secrets to making money online and growing your brand. I listened.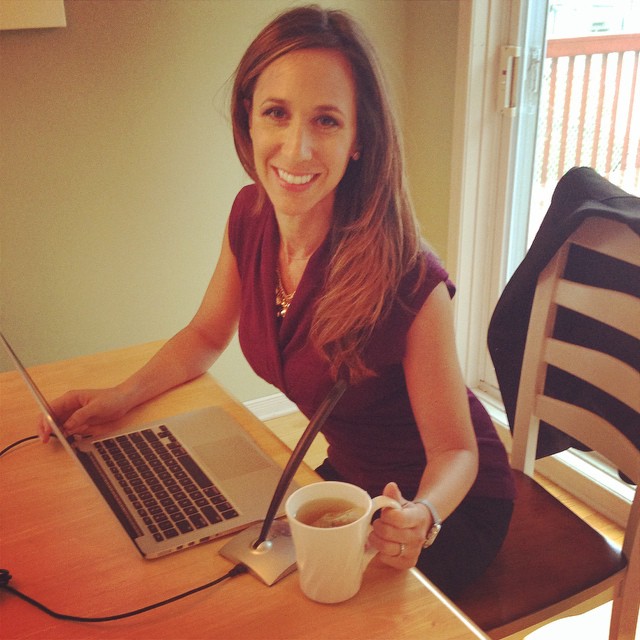 A dream came true… I got to meet and speak with Barbara Walters. My ears perked up when Barbara talked about HAVING IT ALL. Such an ancient concept! She said the following: "Ahhh, Having It All! The Career (not a job, but a CAREER), marriage and kids. I used to say you could only have 2 out of 3. Today I think it's possible to have all 3 because husbands are different. Husbands are better today."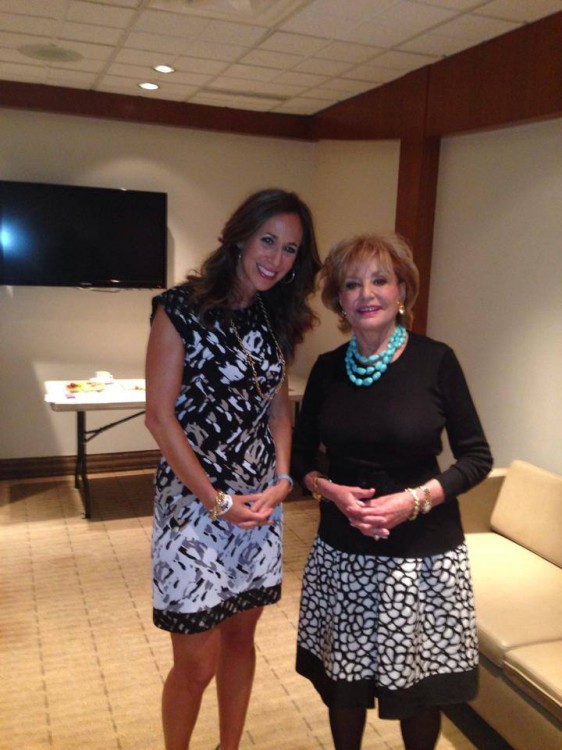 I had a few date nights with my man.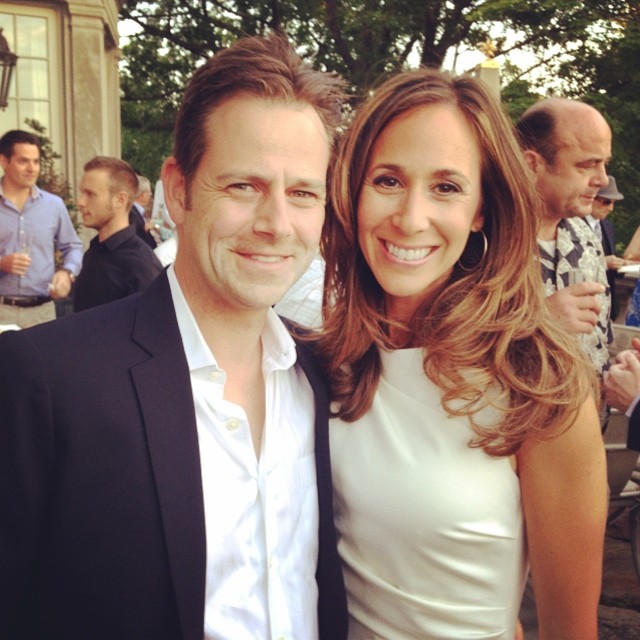 And I hit my career milestone. Mattel made an Erica Diamond Barbie to honor my role as Chief Inspiration Officer for Entrepreneur Barbie to inspire entrepreneurship in young girls. This was the pinnacle if I am to be honest.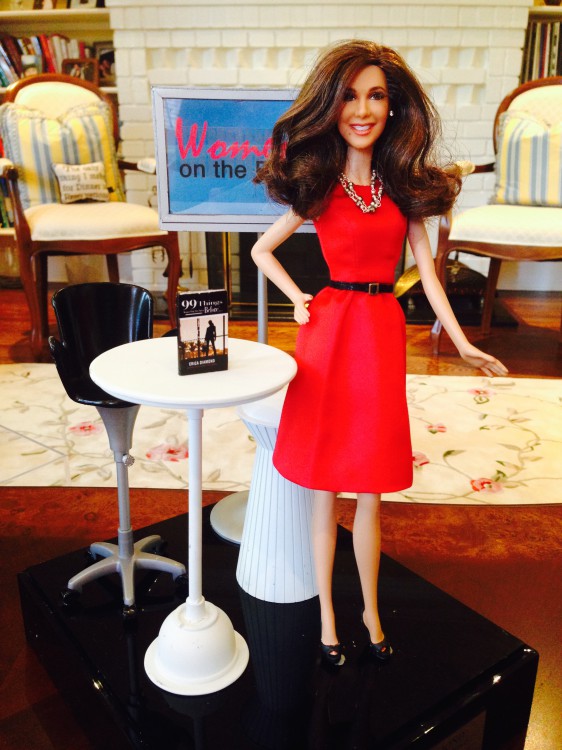 I talked about September 23rd, the day my life changed forever and shared some wisdom that mothers of boys would understand.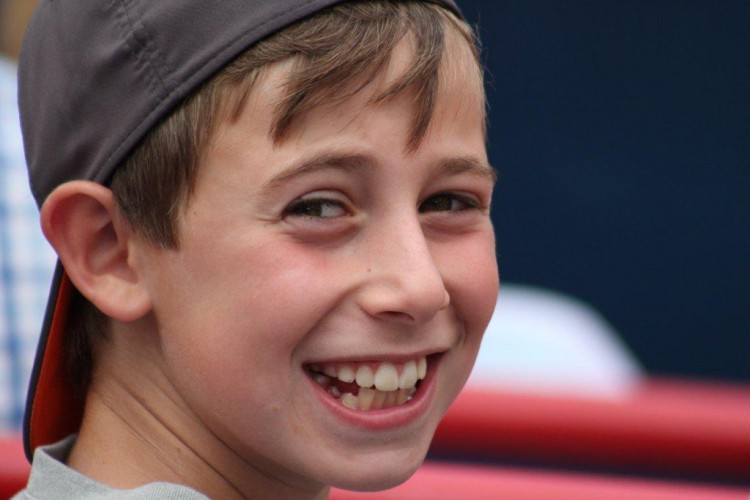 Shit, we celebrated our 5th Blogiversary and I celebrated by sharing tips to thrive in the blogosphere on Global TV. Man, is time flying by!
We remembered Joan Rivers. Joan Rivers was a woman off the fence. She lived life on her own terms. She was ballsy, gutsy, ridiculous at times. She wasn't afraid to speak her mind, and in fact, to her admission, her success came as a direct result. She was Simon Cowell before we even met Simon Cowell. RIP funny lady.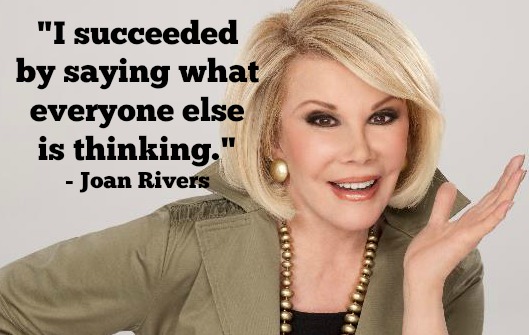 I shared my TOP 10 FAVORITE PRODUCTS for a Thriving Lifestyle.
We shared The 5 Stages of Grief.
I made a little confession about Spanx creator Sara Blakely. Some of you agreed with me, some did not.
We celebrated October's Breast Cancer Awareness Month by sharing Karen's very candid story.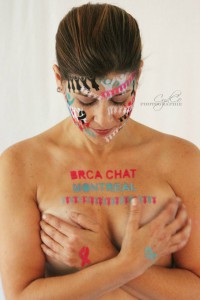 I watched my little guy dress up as Justin Timberlake for Halloween. He is quite obsessed with JT.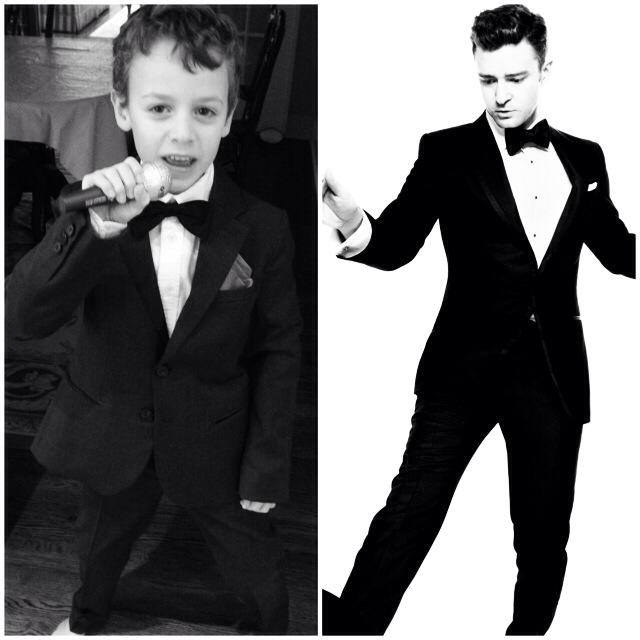 Yes, we won a Notable Award for Best Blog in Quebec!! And yes, the evening was magical.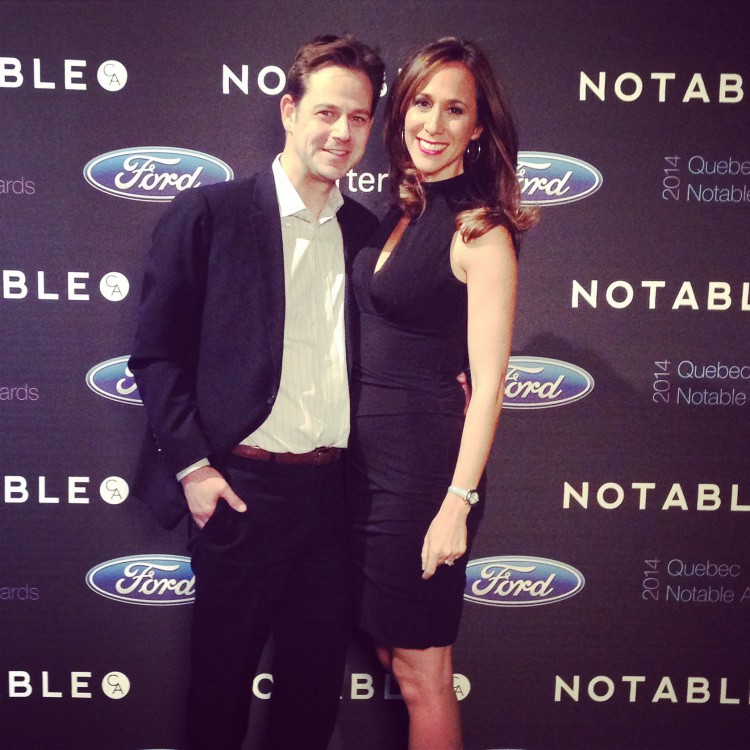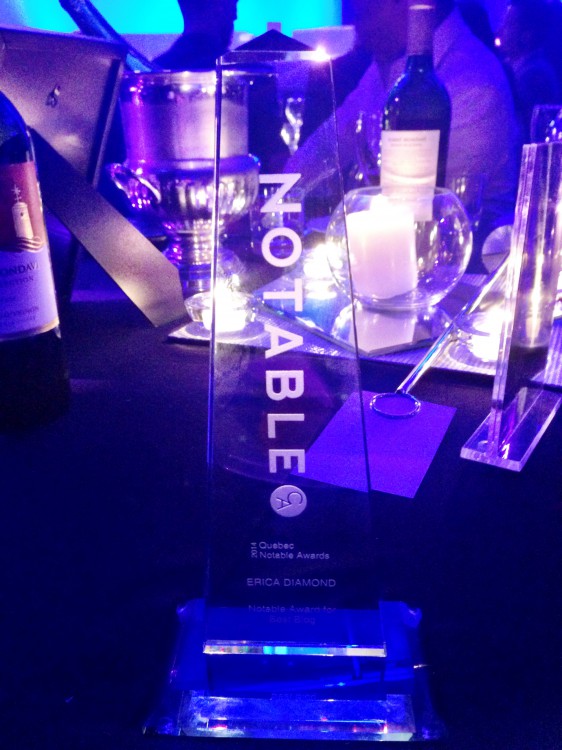 The Sexiest Man Alive was named, and I didn't agree. Read more here if you like light and airy!
I traveled to LA to fulfill one of my dreams. You could say a Bucket List item. That is, to share my wisdom and advice on OWN TV (The Oprah Winfrey Network). I shot 5 little episodes of a new show called The OWN Show and they will be airing in the New Year. I also had a little fun while I was there too. 😉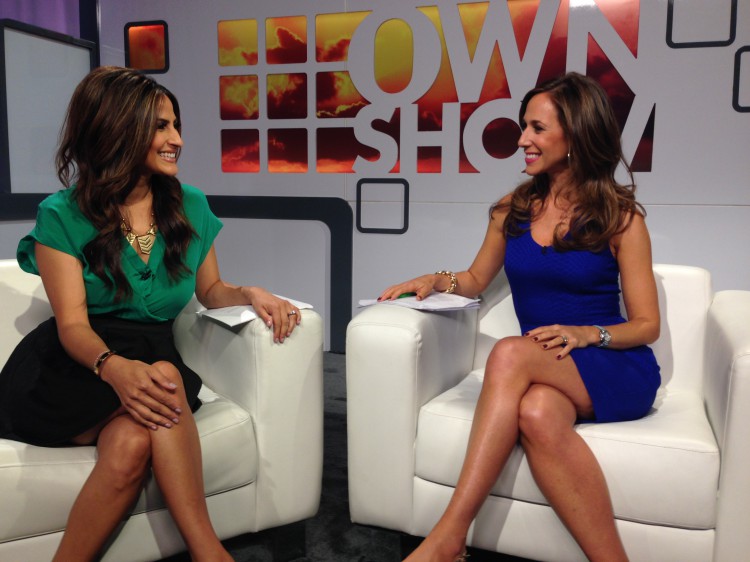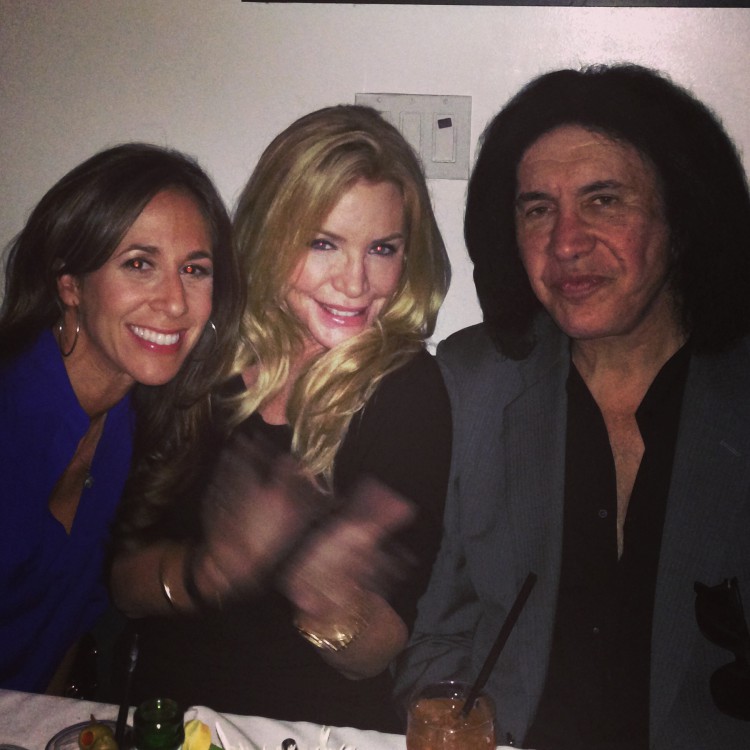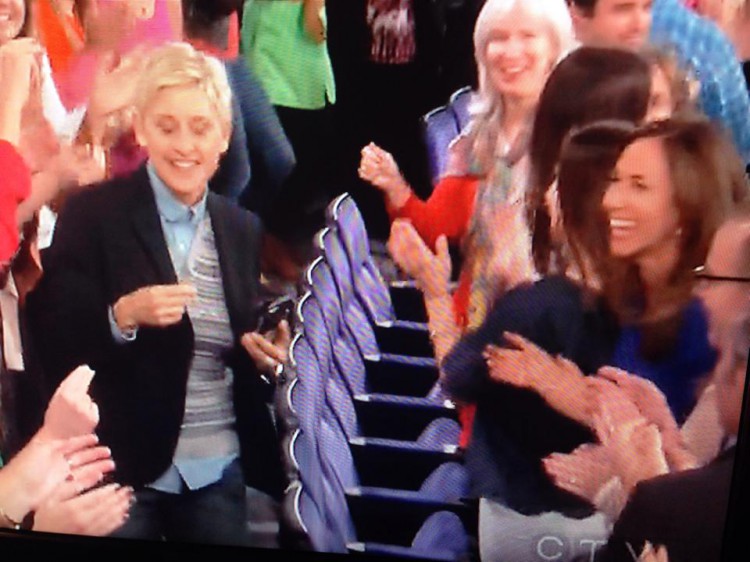 I shared 5 Great Fall Reads!
I shared the Importance of Dreaming Big with genConnect.
We had an incredible guest blogger Liz candidly share her story on fighting depression in the hopes of decreasing the stigma. If you missed it before, don't miss it now: https://ericadiamond.com/2014/11/03/fighting-depression/
I got to finally meet one of my favorite entrepreneurs, Arlene Dickenson of Dragons Den.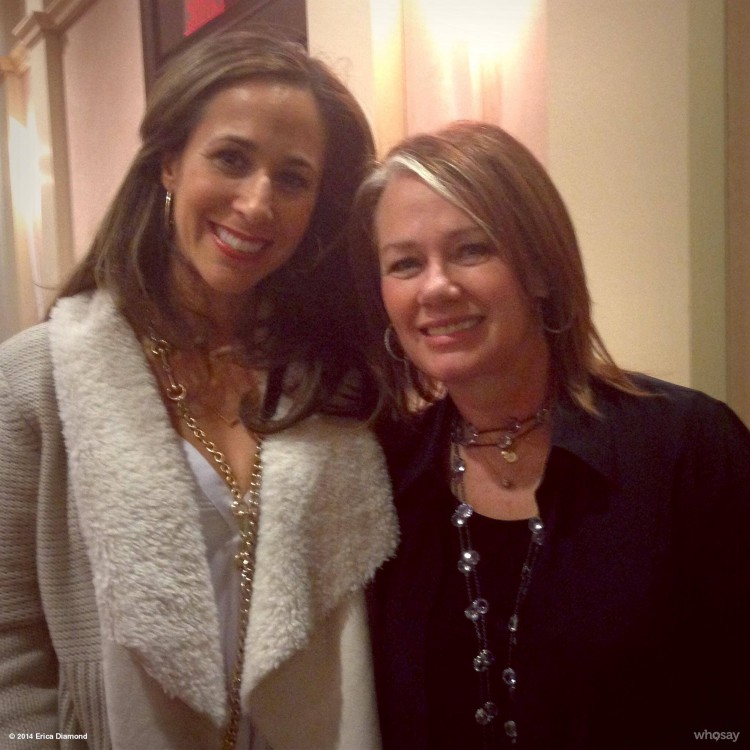 We unveiled our blog redesign last week. Finally it was time to give you a better, more optimal reading experience.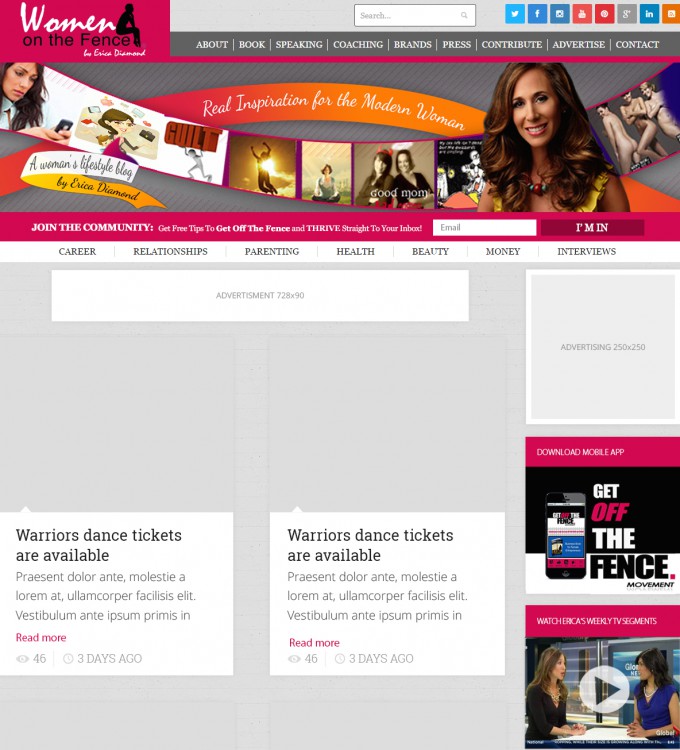 And finally, this happened 3 days ago. And my year was made.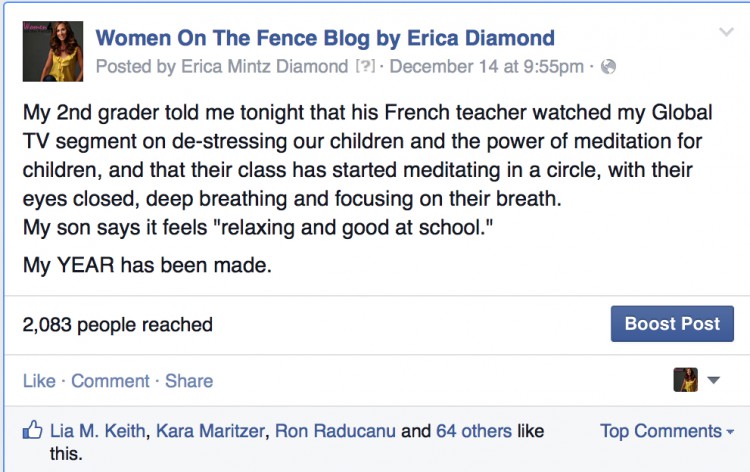 I tried to keep the bitching to a minimum on the blog this year, and instead stuck to venting on our Facebook fan page. If you'd rather see the ugly parts back on the blog, please feel free to let me know, and we'll let it all hang out again. I mean it.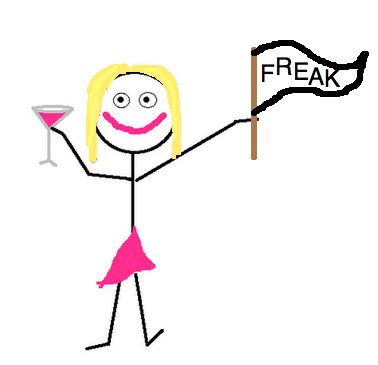 So, as Women On The Fence and I approach the end of an exhausting, but exhilarating year, I challenge you to join me in chasing your dreams. And what I mean by this is, exactly what I tweeted a few weeks ago: "I quote my grandfather, who had a wise saying– "No one ever drowned in their own sweat." We all have the ability to get what we want, if we're willing to get up off the comfy couch, and work for change."
Most of us aren't handed life on a silver platter, but that doesn't mean our lives can't be golden. We create our platter of opportunity, and don't let anyone tell you any different. Life is about the choices we make. And that means, you hold the key. You hold the power in your choices.
So, as we embark upon a new year soon, I urge you to remember that life IS a choice. You can choose to be happy, and put your best foot forward in the face of adversity, or you can choose to sink and go down without a fight. I hope that you'll put your best pair of Rocky Balboa gloves on, and fight like hell for your happiness. If there's anything I've learned in this roller coaster journey called life, it's that anything good is worth fighting for.
But I also know one more thing for certain… as I reflect back upon my life, I know one thing – man plans, and God laughs. I planned to go to MBA School 13 years ago, but failed my GMATS and never got in. We plan in great detail, and life still throws us unexpected curveballs. Or better yet, the flipside- we expect the worst, and things just magically work out.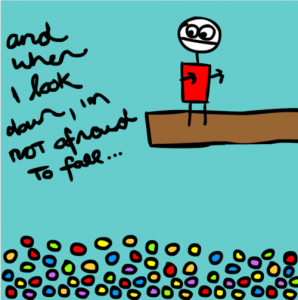 I know that things happen the way they must – this goes for both the good and the bad in our life. Today, December 17th, 2014, we only know where we've been.  We can't possibly know what the future holds for any of us. And that unknown is both scary and exhilarating. I do know that with hard work, passion and persistence, comes opportunity. And I also know, that without our health and family, nothing matters.
You get out of life what you put in. Every time. No shortcuts.
Godspeed my ladies, for a happy, healthy, and inspiring 2015.
I'd love to know what YOU realized in 2014, and what you hope for in 2015?