This weekend my husband and I celebrated EIGHTEEN YEARS TOGETHER. Eighteen years, OY! I had just turned 20 years old the day we shared our first kiss, April 27th, 1995.
So as an ode to my husband, and for my new readers who have never read it, here is our story…
There was a boy: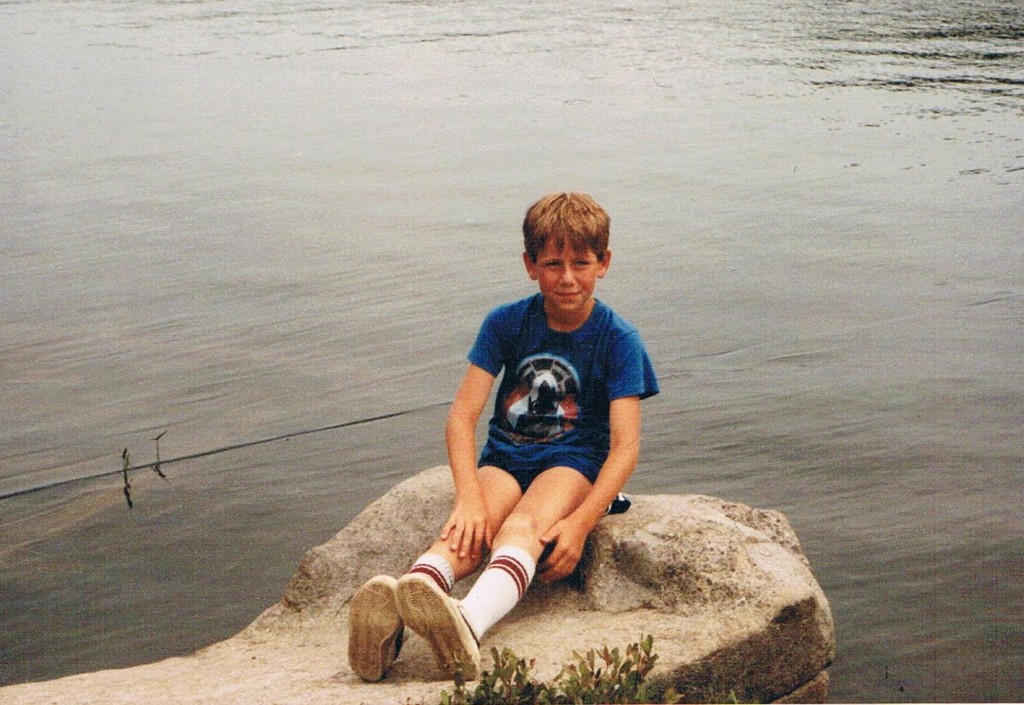 There was a girl: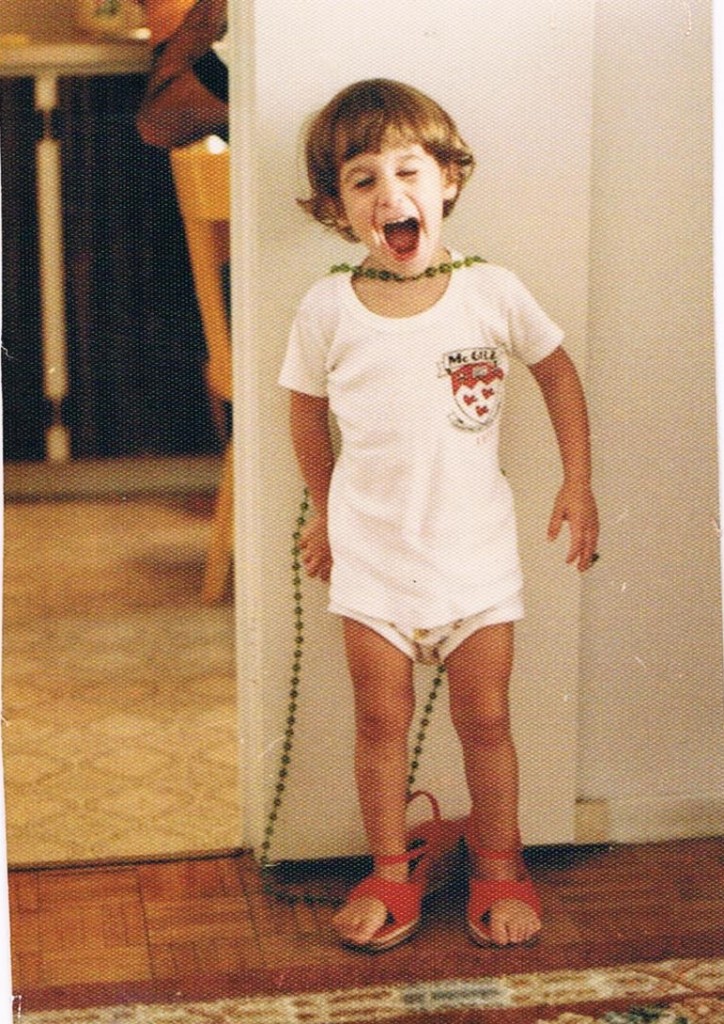 There was a baseball player – A SQUIRT WITH WHITE SHORTS: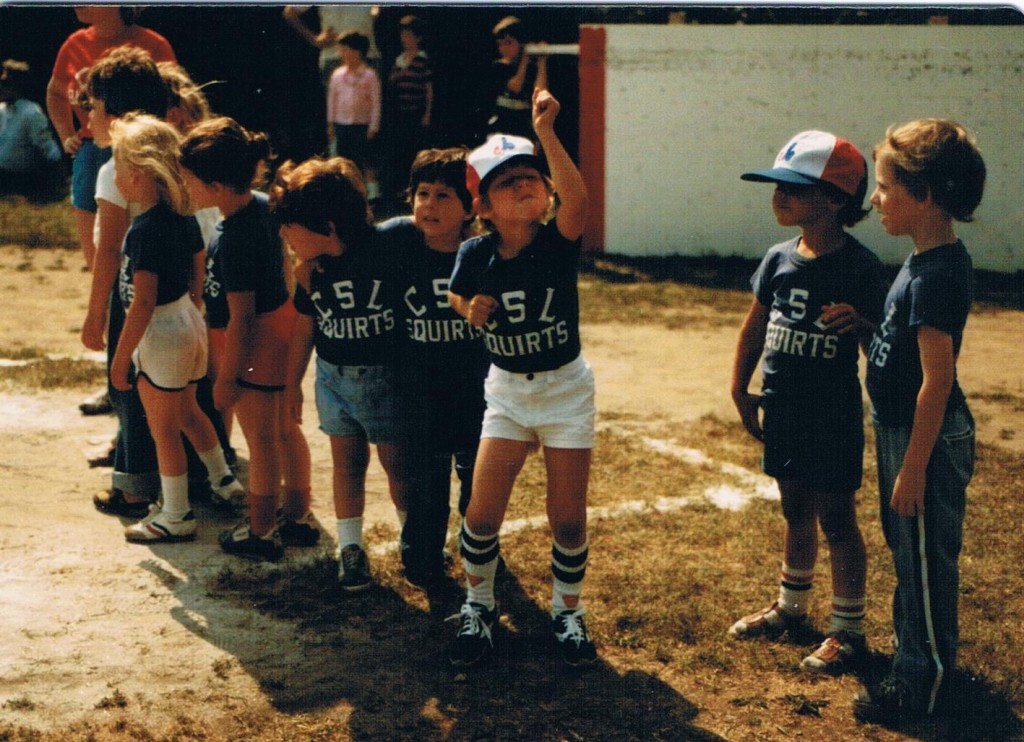 There was a ballet dancer – with CHICKEN POX: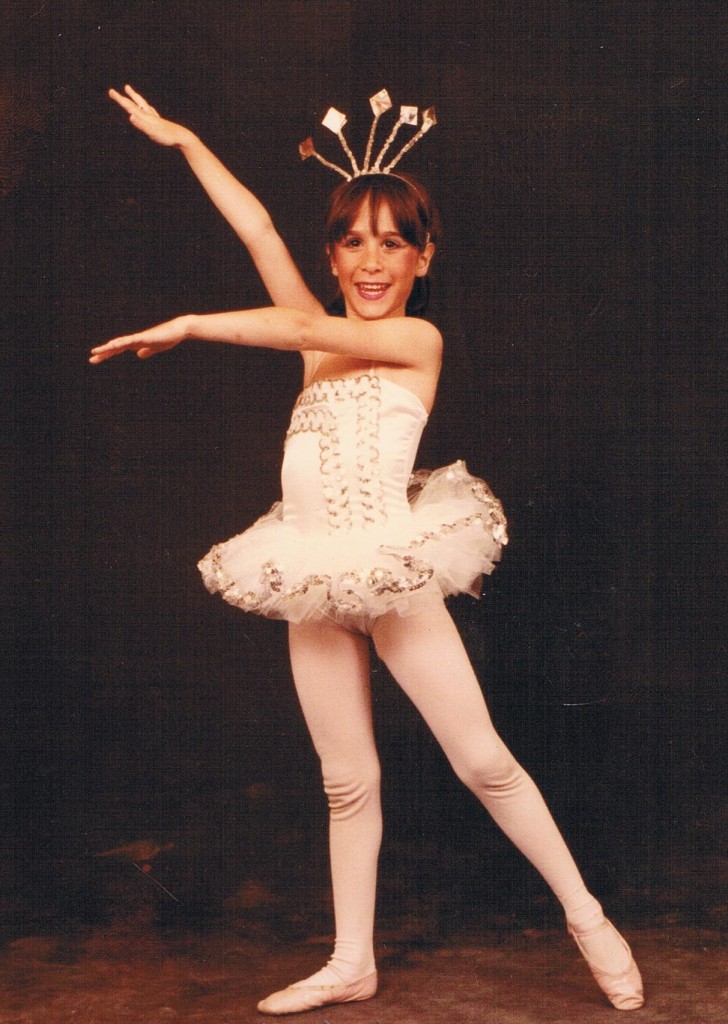 And they were neighbors at 12 years old, but never knew it.
They never met until they were 18 at summer camp. He had a girlfriend. She didn't have a boyfriend. But she thought he was pretty cute.
They left summer camp and never saw each other until a year later.
When they did, he was single and she was single. She had dated A LOT. He had always had a serious girlfriend.
It all happened over one Christmas holiday.
The sparks were instant. They hung out. And smoked. And talked till 3am. And spent every day together.
It shouldn't have worked. She was loud and outgoing. He was reserved and serious. She was impulsive. He was a thinker. She was a selfish only child. He was the most giving and generous person in the world. But it did… but not for the first 2 years. There were three break-ups. Another girl named Erica (how lucky for him to not have to mess up the names). And another boy for her.
But they couldn't stay away from each other. And so they didn't.
While playing golf together, her 24, him 25, she went to sink her putt into the 18th hole. He passed her the score card so she could see how she did. There was no score on that card. It only had 4 words on it "WILL YOU MARRY ME?" She shook. She cried (of course she cried. She cries at Hallmark commercials). He told her to just finish up her putt and stop crying. And she did. And there was a tiny box already in the hole. He got down on one knee. She cried again.
They got married. She was 25. He was 26.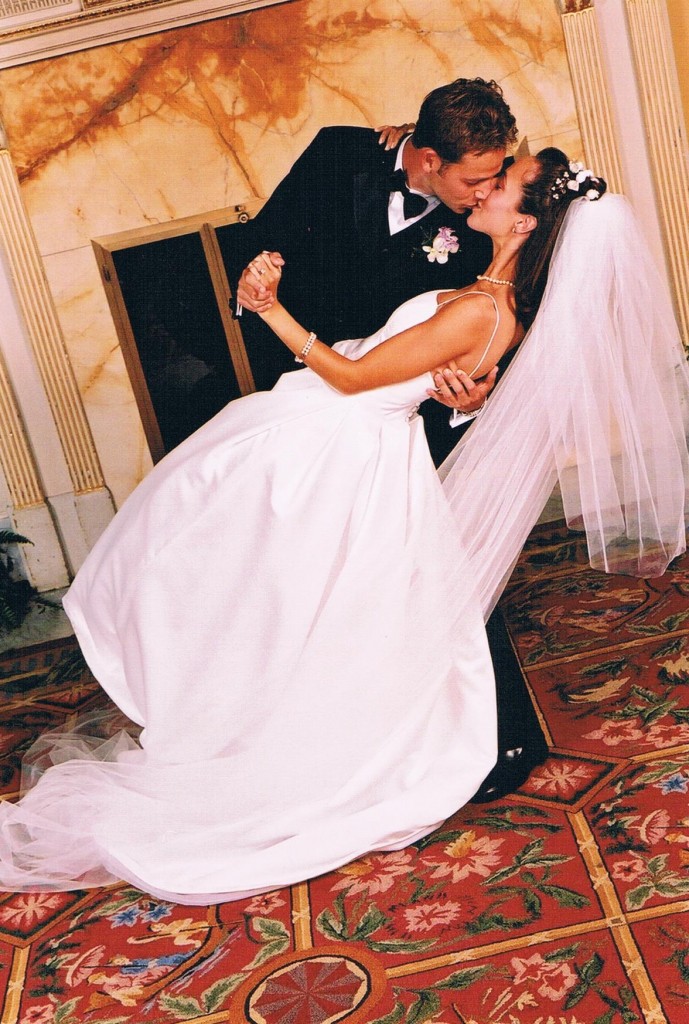 They started building a life together.
Two beautiful baby boys followed.
And here we are today, 18 years together and 13 years after saying, "I do."
And I just wanted to say thank you.
Thank you for being my life partner.
Thank you for being my best friend.
Thank you for putting up with all my craziness.
Thank you for being my safety net.
Thank you for keeping me grounded.
Thank you for providing a beautiful life for us.
Thank you for years of fun.
Thank you for teaching me so many things I didn't know.
Thank you for making me a hockey mom– there's no place I'd rather be than freezing my butt off in an arena with you.
Thank you for 18 years together years– that some days feel like 18 minutes, and other days feel like 18 years… UNDER WATER. You're the yin to my yang. And today I feel grateful. And lucky.
Thank you for it all.
"A man in love is incomplete until he is married. Then he's finished" ~Zsa Zsa Gabor