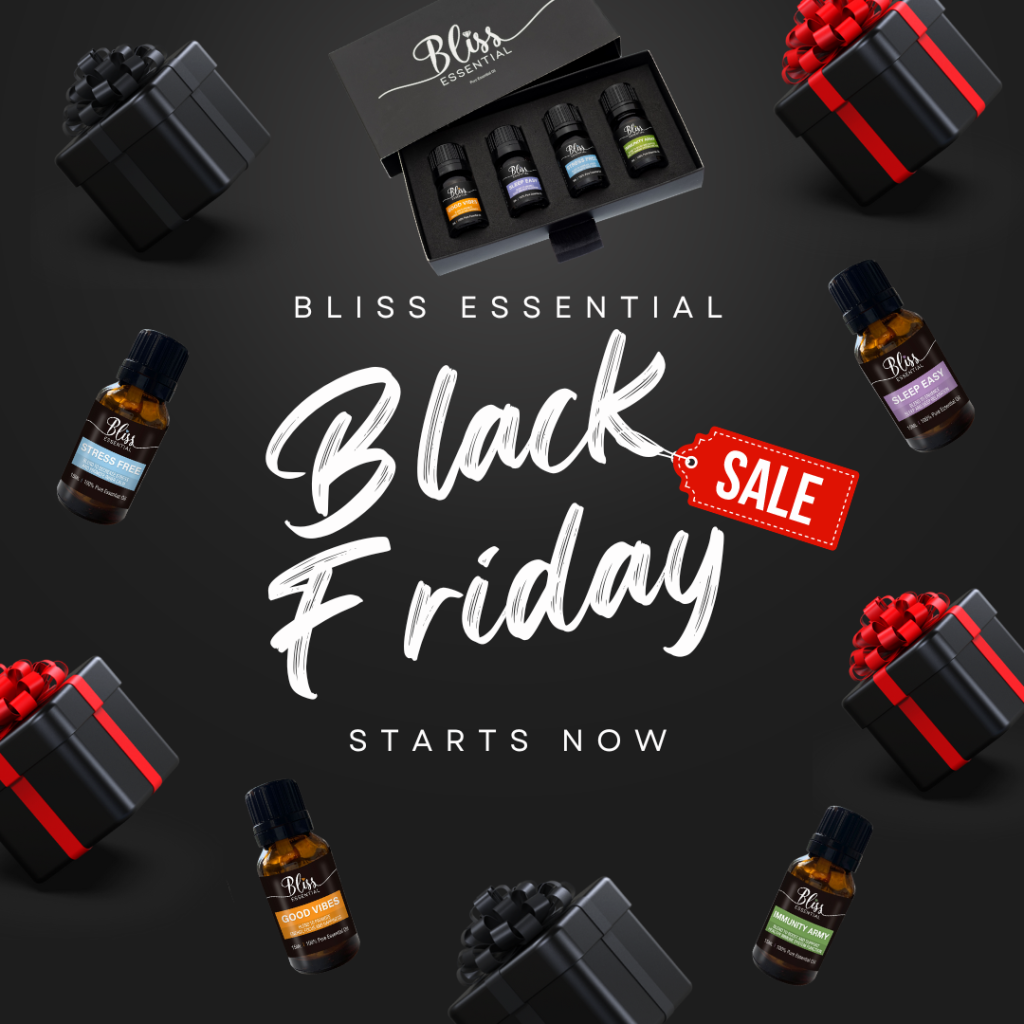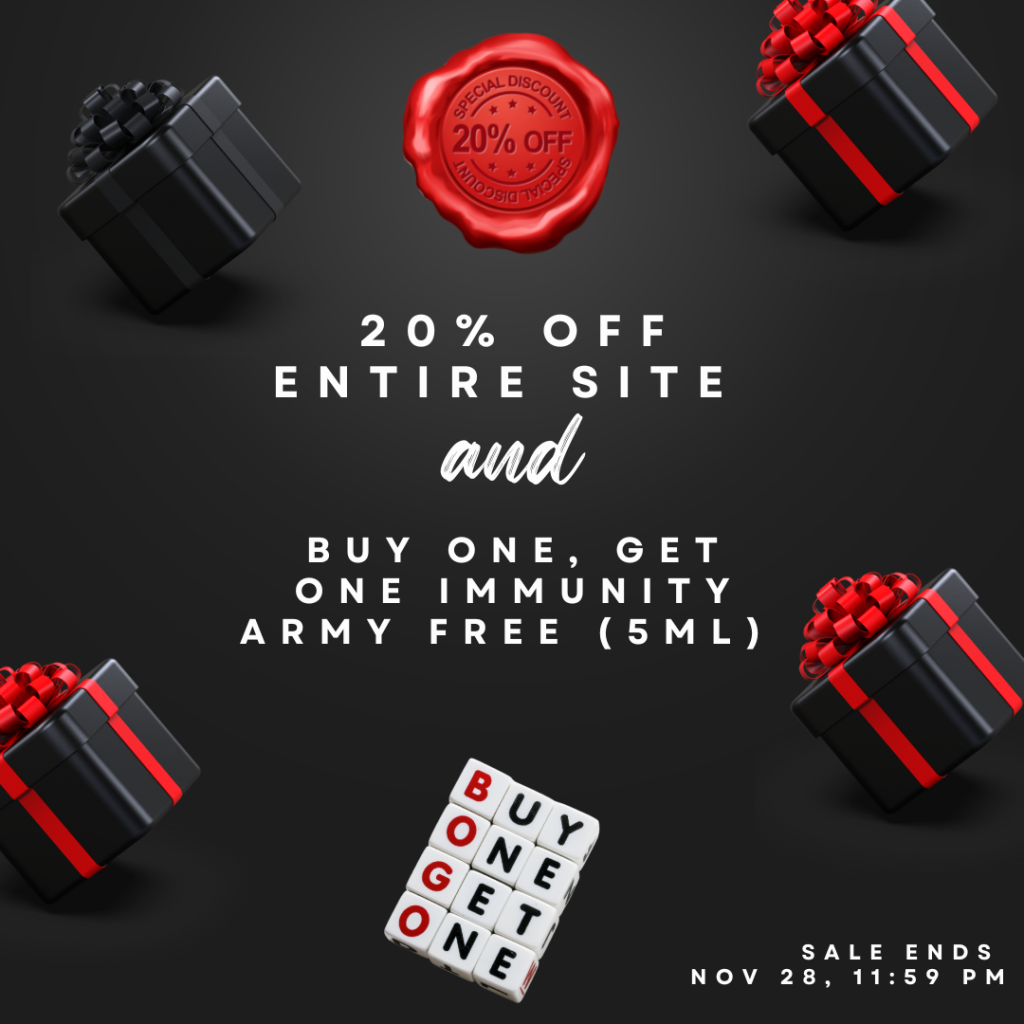 We LOVE a good Black Friday sale, so we at Bliss Essential created one for you! 
Experience BETTER SLEEP, LESS STRESS & MORE CALM, MORE ENERGY & FOCUS IN YOUR DAY, and IMPROVED IMMUNITY.
We dare you to find higher quality and purer essential oils on the market. Try us! Our chemist and lab is the pioneer and leader in essential oils for almost 4 decades! 100% pure therapeutic grade, zero chemicals, 3rd party lab tested & certified, and cruelty-free. Once you go Bliss, you never go back.
We like to be early to the party and though maybe you did too.
THE BLISS ESSENTIAL BLACK FRIDAY SALE STARTS NOW.
Our best offer yet!
#BlackFriday and #CyberMonday are coming, which means gift-giving season is just around the corner, and we've got an exceptional sale for you:
20% OFF THE ENTIRE STORE
AAAAND…
A BOGO ON EVERY ORDER! Buy one of anything, get one free IMMUNITY ARMY bottle to keep you healthy and well this fall / winter! (5 ml)
It's easier than ever to treat yourself and your loves ones to the gift of better health, wellness and self-care.
Grab your individual Bliss bottles or the holiday wellness gift Bliss Box while the sale is here!
You've got a holiday gift list?
We've got the gift.
We're standing by to ship you BLISS IN A BOTTLE.
Sale ends November November 28, 11:59 pm