Hello!
In case you missed our FIRST-EVER WomenOnTheFence.com Facebook Live, here is the link! Or shall, I say…. LINKS. Ugh.
It was our first, and unbeknownst to me, I obviously have poor wifi signal strength in my home. So, we had to chop it up into three videos. The first two are not super clear (and unfortunately we lost quite a bit of info due to connectivity issues), but then we went off of wifi, and the third one we got right.
Today all sparked out of a Facebook status update I posted two weeks ago asking my friends about their essential oil use. Many chimed in- some about their love and use of aromatherapy, and others who want to learn more.

We chatted about:
Essential oils for insomnia, stress, headaches, fighting winter flues, lack of focus, anxiety, skin conditions, digestive upset, poor immune systems, respiratory issues… and more! 
If you're curious what to use for what, and how to use essential oils, watch ALL the videos above. If you want to feel well on #WellnessWednesday, watch the videos above.
About Solmaz: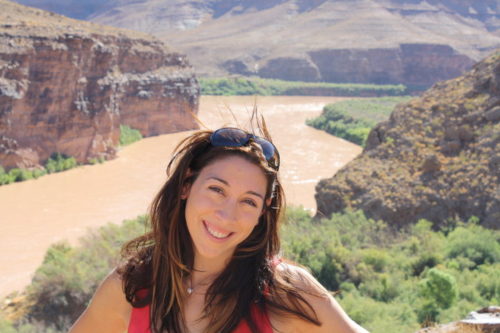 Solmaz Meghdadi is a Wellness Advocate and Essential Oils Educator with doTERRA. The discovery of these oils have had the most positive impact on her life and has given her tools to help alleviate everyday's aches and pains, both mental and physical. She has since dedicated her time to educating others and sharing the amazing benefits of these beautiful and powerful gifts from the earth and has touched countless lives from doing so. Her goal is to bring holistic healing to each and every home one drop at a time.
And finally a HUGE shoutout to Saje, who sent me my own diffuser and essential oils for our Facebook live. I mean, c'mon, please check this out.
Pocket Farmacy | Remedy Kit for the most common ailments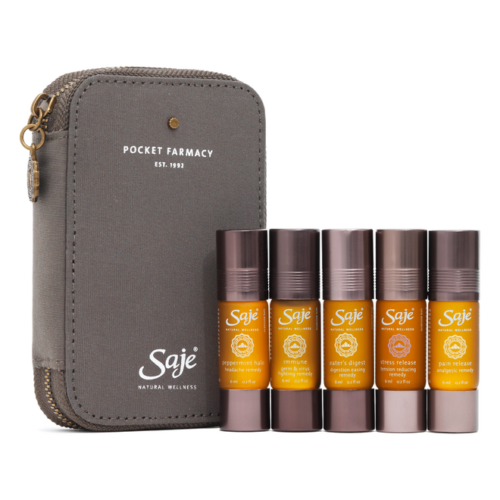 Peppermint Halo best for Headaches & Migraines by applying back of the neck and on hairline
Immune Eucalyptus & Tea Tree work great together for fighting off the common cold & flu and prevention
Eater's Digest Fennel soothes an upset tummy, or helps stir up digestion
Stress Release Lavender, Clary Sage, Geranium & Vetiver working together to calm nerves and stress
Pain Release Peppermint, Cajeput and Marjoram working together to relax tight and painful muscles
aromaGem Ruby | Holiday Diffuser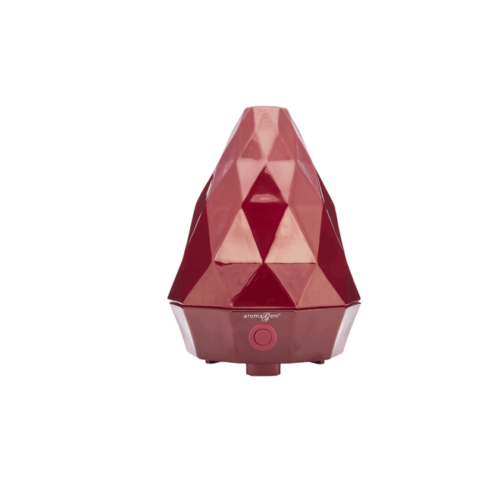 Ultrasonic Diffusers will produce a mildly cool mist but it won't have as noticeable humidifying effects the way a full humidifier would. But depending on how close you are to the diffuser & how often you use it, you may notice a difference! The diffusers first mission is to purify the air by producing negative ions. Those negative ions are attracted to the positively-charged ions in the air that most frequently surround us due to car fumes, air pollutants, wave radiation, and synthetic chemicals. Once bound, the weight of the essential oils help remove these toxins from our air, leaving it clean and safe.
This one runs 4.5 hours continuous | 9 hours intermittent | Great for a 200-300 sqft.
Best of Saje Deluxe Blend Collection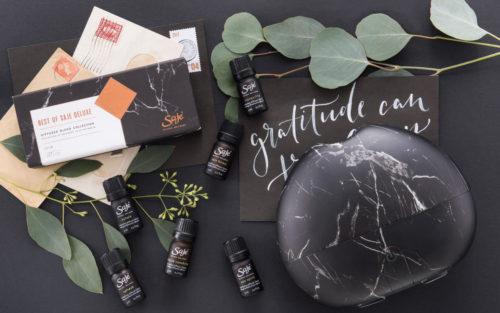 As Kate, our CEO puts it "I get ready for bed with Tranquility; Liquid Sunshine helps brighten my mood; Exhale helps me let go and bring balance into my day. It doesn't matter what time of day it is, these blends are going to be just what you need." – Kate Ross LeBlanc, Saje Co-Founder & CEO
Les Femmes Diffuser Blend Collection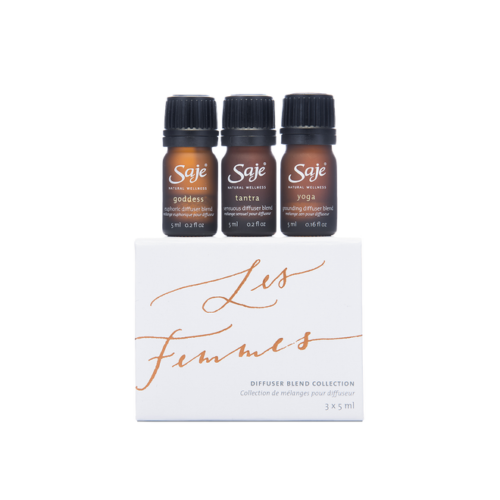 Yoga Diffuser Blends is a beautifully grounding blend that supports transition into practice with its harmonious Patchouli, Orange & Neroli.
Goddess Diffuser Blend is much more euphoric and floral with Jasmine, Neroli and Rose – should definitely be used for a morning, energetic practice.
Tantra Diffuser Blend is spicier with its Cinnamon, Orange and Champa – makes for a wonderfully sensual environment.
Feel free to leave any comments are questions below and I will ask Solmaz and Bonni to answer them right here. They will be answering questions on Facebook as well.
HAPPY EARLY THANKSGIVING, MY FRIENDS.