Black Friday is just a week away!
If you are someone who loves a great deal (who doesn't?) on everything from wellness, to beauty, to electronics, to apparel, then allow me to point you in the right direction….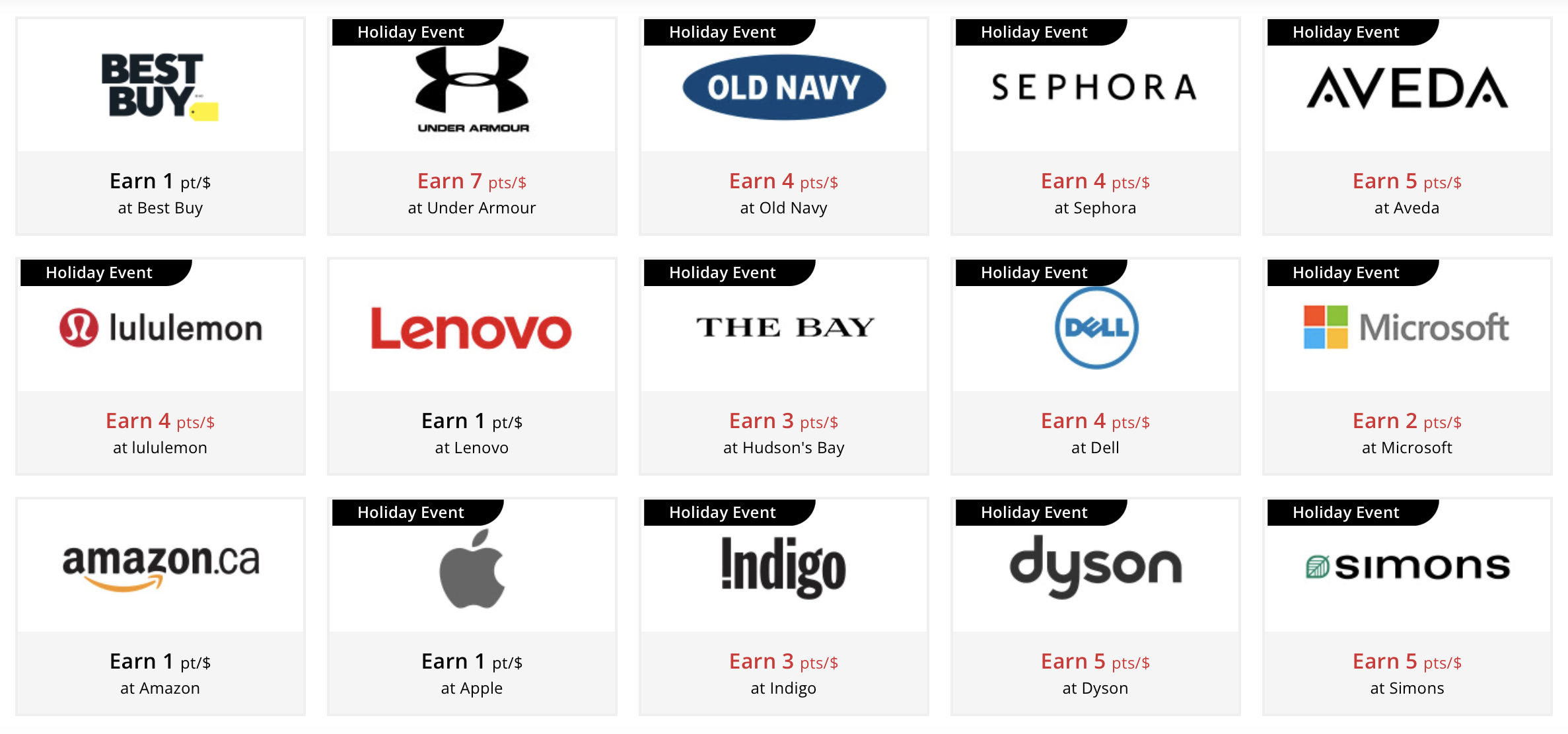 The Aeroplan eStore features 200+ online brands such as Amazon, Apple, Indigo, Sephora, lululemon, Gap, and more!
Members can shop online directly with top retailers and earn points when shopping via the eStore (download the eStore browser extension to make it even easier), or you can browse a catalogue of 2000+ products and gift cards, where you can redeem points. As an Aeroplan member, you can earn or redeem on a number of categories including activities & travel, fashion & accessories, books, music & movies, electronics & computers, general merchandise, health & beauty, home & garden, gift ideas, handbags & luggage, small business, sports & fitness, and toys & games.
Pretty amazing, huh??
In fact, this summer, Hilly and I booked our trip to Israel all on our Aeroplan points!! I have been collecting Aeroplan points for over 20 years, and it's always exciting to redeem them for flights and then start accumulating again.
Here I am floating in the Dead Sea with my new book!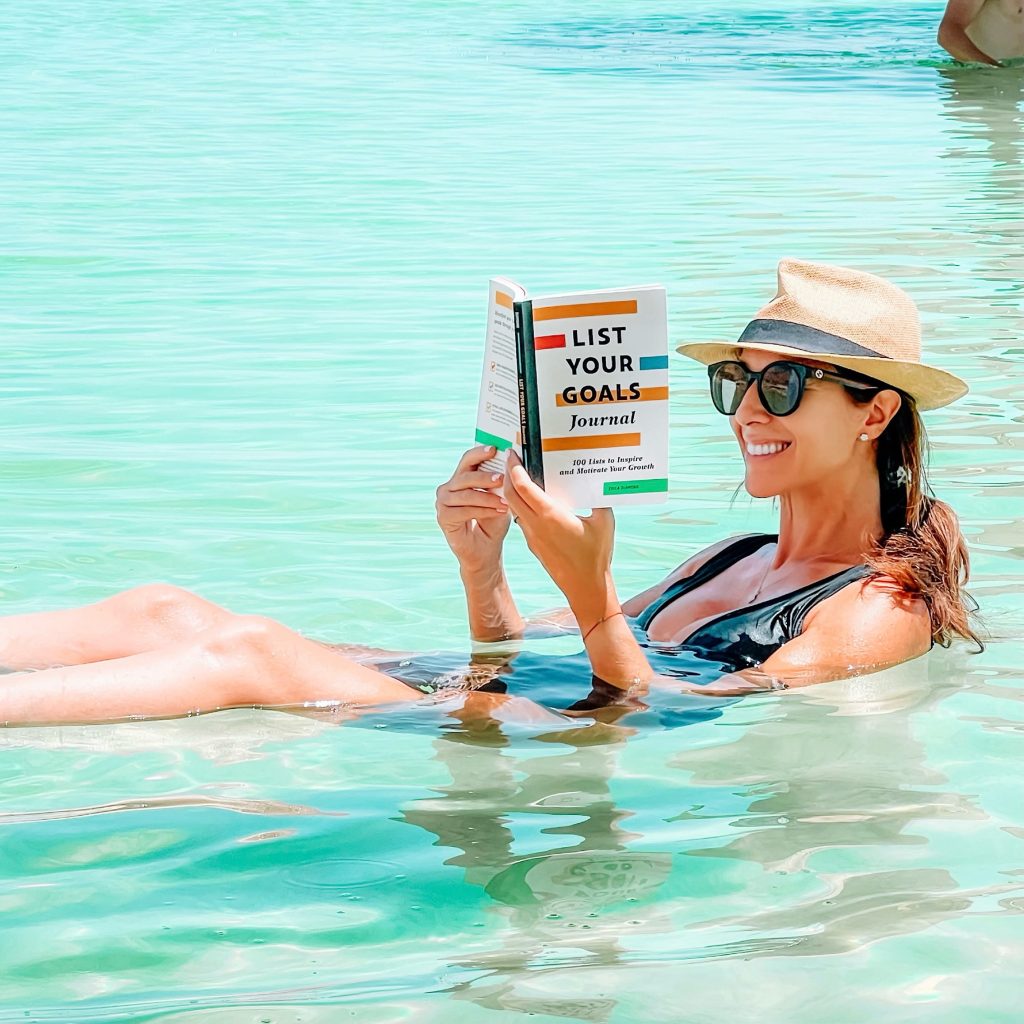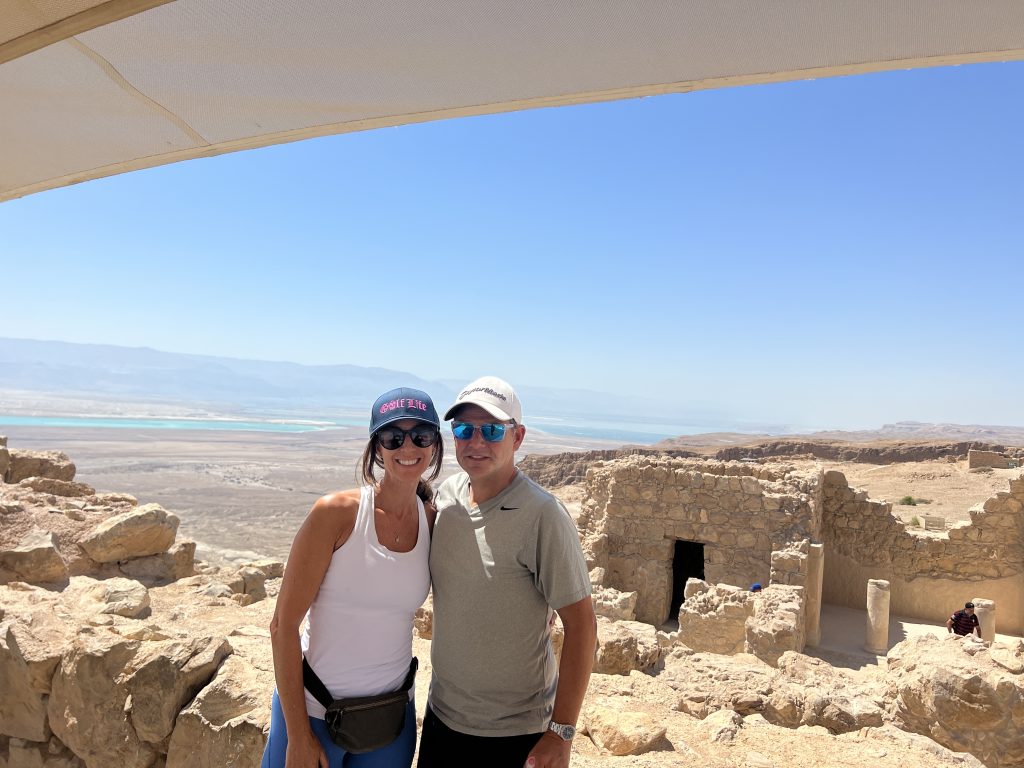 So from the comforts of your own home, From November 17 – 29 2022, you can take advantage of Black Friday deals on a huge variety of products when shopping via the Aeroplan eStore and REDEEM points during the Black Friday event!
The eStore 411
Earn: Aeroplan Members can EARN up to 10X the points with 200+ retailers right through Cyber Monday, Nov 29
Redeem: Until Nov 25, save up to 15,000 points when REDEEMING for 60+ gift cards (and save when redeeming on all Apple products)
The Black Friday event takes place from November 17 – 29, 2022
Check out eStore Black Friday offers and more here:
Access retailers via the Aeroplan eStore including:
The Bay, Dell, Indigo, Sephora, SportChek, Dyson, Amazon and more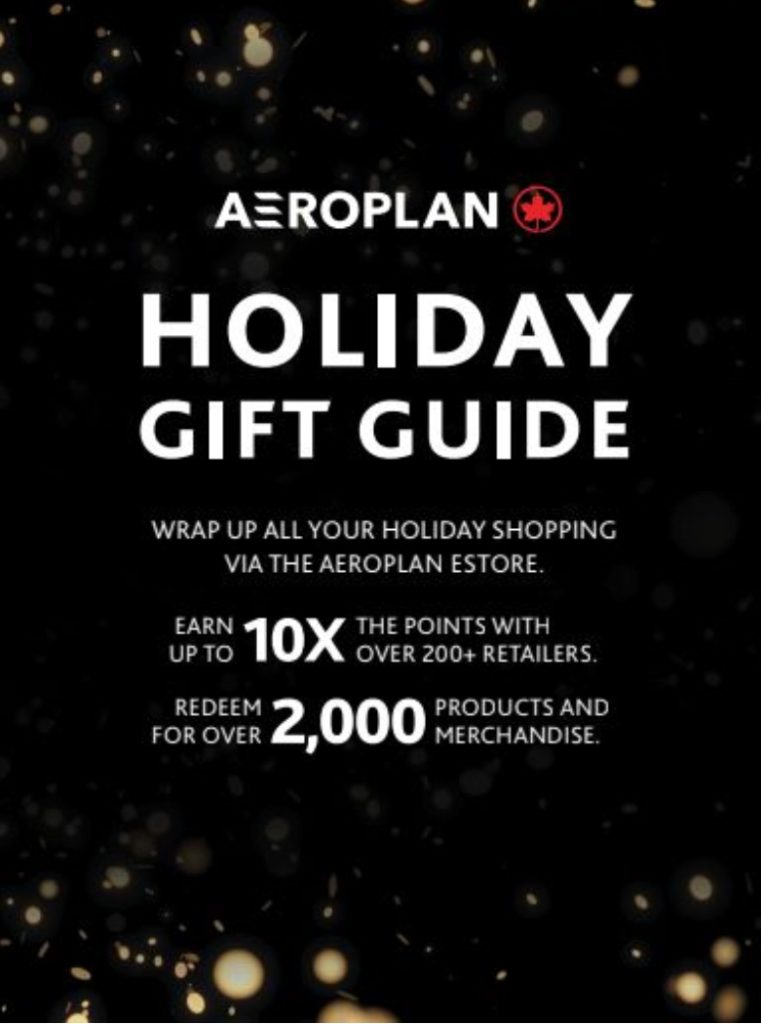 How It Works:
Members can shop through the Aeroplan eStore in two easy steps:

Log in to your Aeroplan account at aircanada.com/aeroplanestore
Download the Aeroplan eStore browser extension to easily shop online and earn points.
Browse the "Retailers" section to shop directly on top retailer websites and earn points or browse the product catalog to order directly through the eStore using your points

Earn an additional 10 points per $1 spent! Earn even more points on each purchase! If you use your Aeroplan credit card when paying for your eStore purchases, you'll get an extra 10 points per dollar spent from Nov 24-29!
Remember, now you can shop your favorite brands, and earn Aeroplan points at the same time. Looking for a Dyson AirWrap for Christmas? You can earn miles at the same time! Looking for a MacBook for your college kid? You can earn miles at the same time! There are lots of deals to be had, (and Aeroplan Points to accumulate!)
About Aeroplan
Aeroplan is Air Canada's loyalty program. Aeroplan's millions of members earn Aeroplan points through its growing network of over 75 world-class partners, representing more than 150 brands in the financial, retail, and travel sectors.
As North America's most globally connected loyalty program, Aeroplan offers the ability to earn or redeem points on over 40 airlines. This global network is comprised of the very best airlines for quality and service in their respective regions and enables members to redeem for flights to over 1,300 destinations. In addition to flights, members also have access to over 1,000 exciting specialty, merchandise, hotel, car rental and experiential rewards. Visit aircanada.com/aeroplan for more information.

A quick reminder to:
And JOIN Aeroplan today, start accumulating, start redeeming, and enjoy all the benefits this incredible program has to offer!
I'd love to know, what do you have your eye on for Black Friday?

Disclosure: This post is sponsored