Hello ladies! Long time no see!
I am just back from Paris, where I had the most magical week.
If you recall, I shared this with you last month,
It is with tremendous pride and excitement that I can finally share how honored I am to join the company of empowered and inspired women as an Ambassador for Lancôme Canada. Having watched my mother take precious care of her beautiful peaches and cream skin my whole life with Lancôme products, Lancôme to me represented a strong woman, with true inner beauty.

I am honored that Lancôme sees me as a woman who also represents strong and real beauty from the inside out.

This year marks the 80th anniversary of such a meaningful brand, and I will take you along with me on a journey exploring some exciting things." – WomenOnTheFence.com, June 5, 2015
So today, allow me to take you on my recent journey.
Because Paris has to be SEEN to be felt, I give you my trip in pictures…
Alone but alright
I was supposed to board the plane with my man last Friday night. We were going to be enjoying Paris together without kids. But, it was not meant to be for us. My hub had his own work to take care of last minute, so we had to cancel his ticket.
I boarded the plane alone, night cream on, glasses, sweats, ready to take on Paris.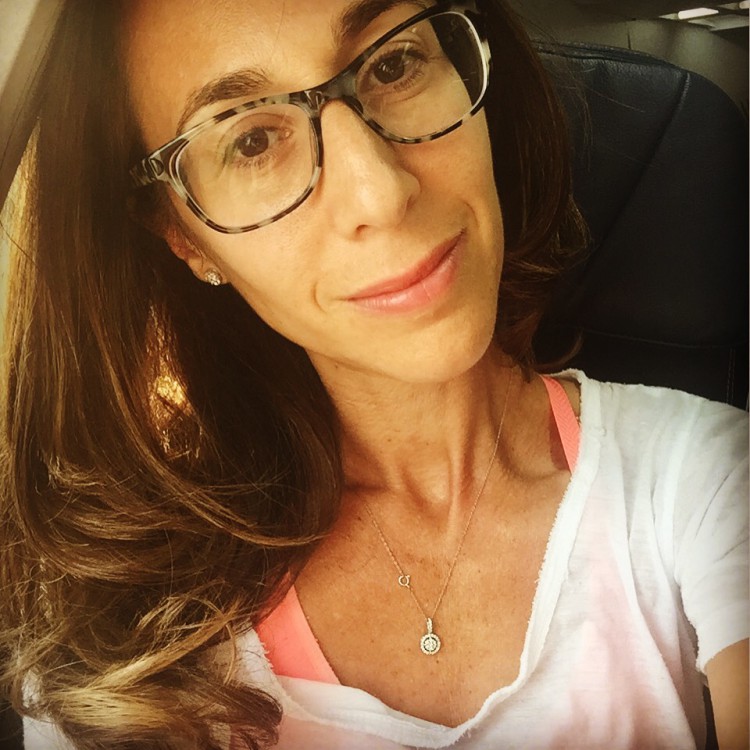 My first night I enjoyed my favorite Parisian restaurant, Hotel Costes. And so began my love affair with cheese (as you can see below). But the funny part was, the large table next to me was there celebrating an upcoming wedding in the Greek Islands, and the bride-to-be asked me why I was dining alone. I proceeded to tell her I was in Paris to celebrate Lancome's 80th anniversary, and that my husband was unable to come last minute. Well, that was it. "You're not drinking alone! Monsieur (calling the waiter), please send her a glass of our Cristal champagne right away!"
I'm not a champagne drinker AT ALL, you girls know my drink of choice is a glass of red wine, but how was I to say no?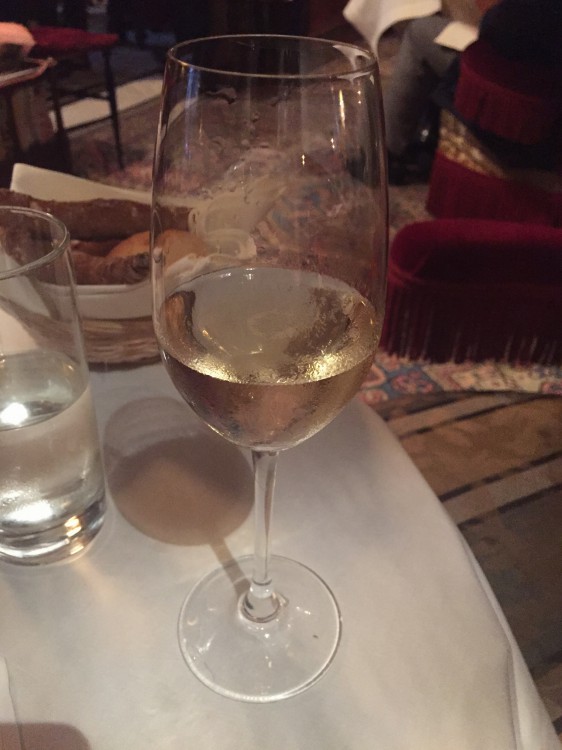 I sat alone, enjoyed my food AND my Cristal, and listened to my favorite music in the world! My dad, also a music freak, has been giving me Hotel Costes CD's to listen to for years. I was in my element, and I was in Paris, of course!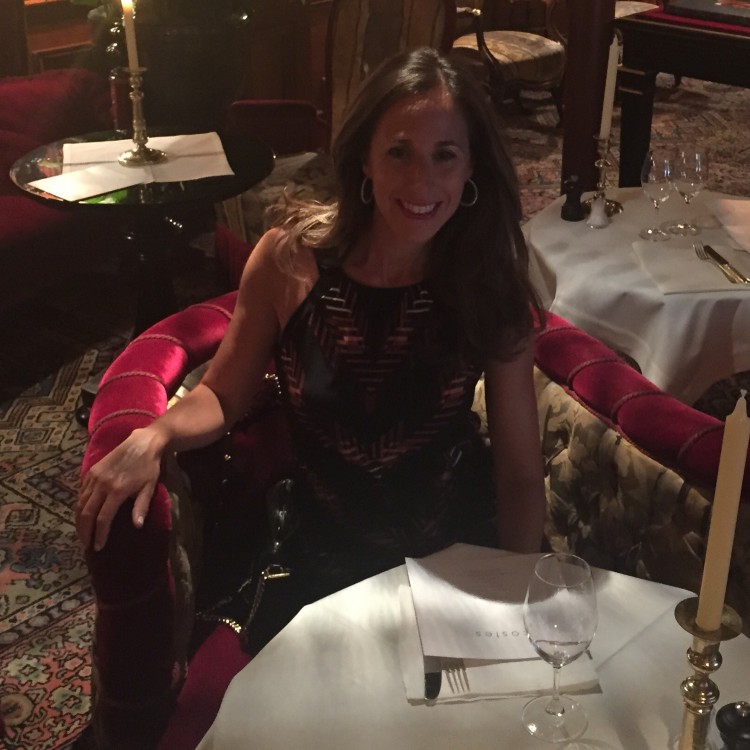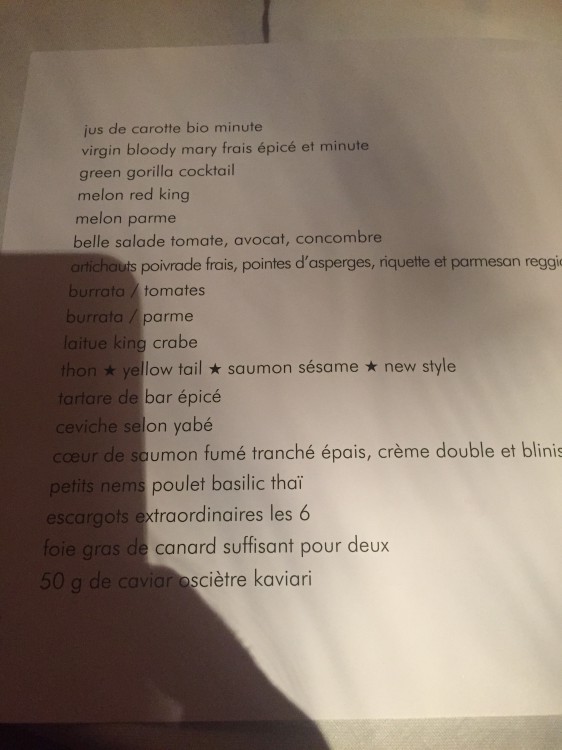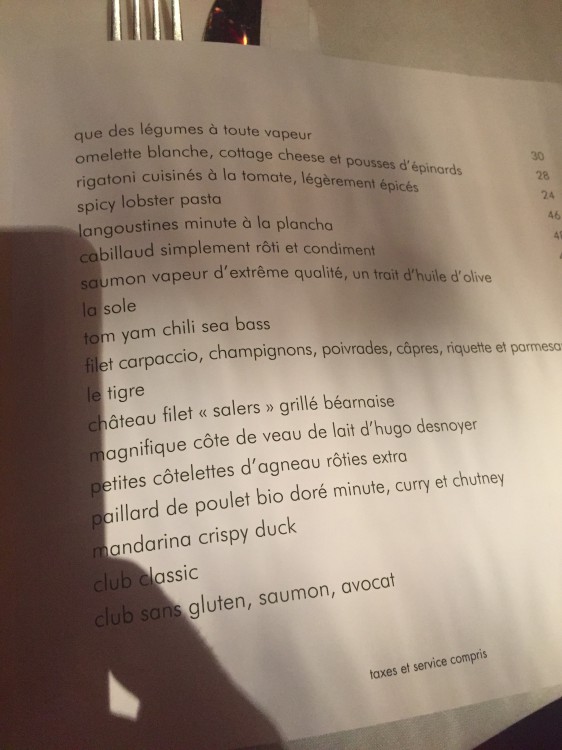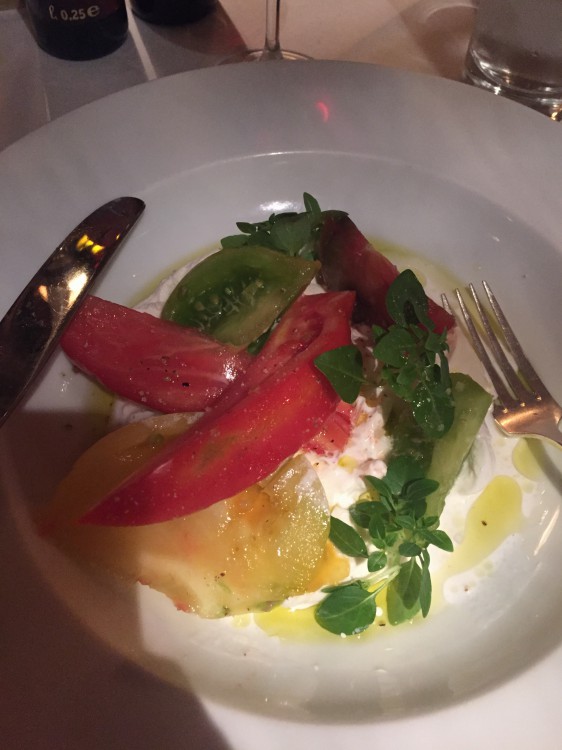 The sights and sounds of Paris
The next day I spent touring Paris. There was a heatwave in Paris this week, and in 105 degree weather (I'm not kidding), I had sweat pouring out of everywhere.
A trip to Paris wouldn't be complete without my favorite chocolatine at one of my favorite Parisien cafes ever, Paul. So, it was my first stop. Then onto the sights and sounds.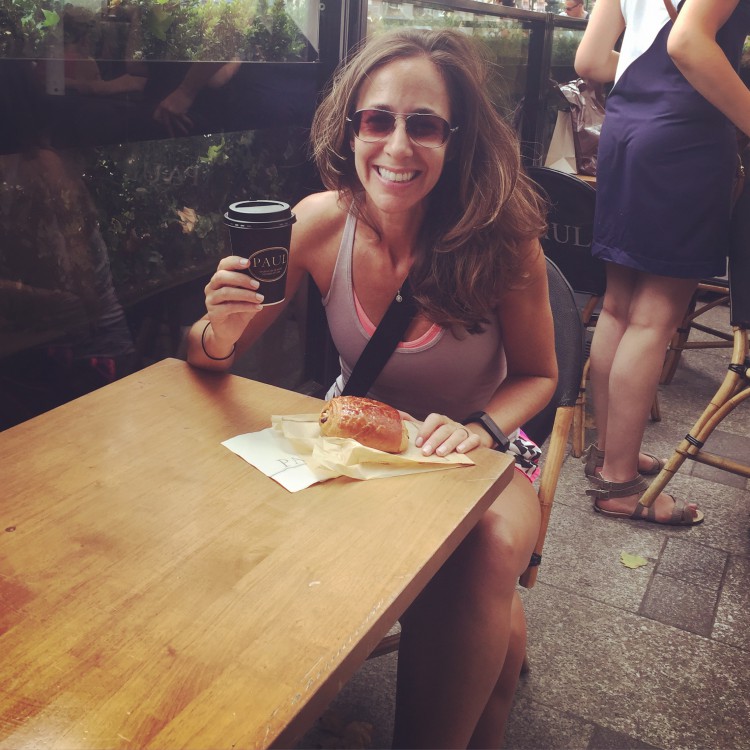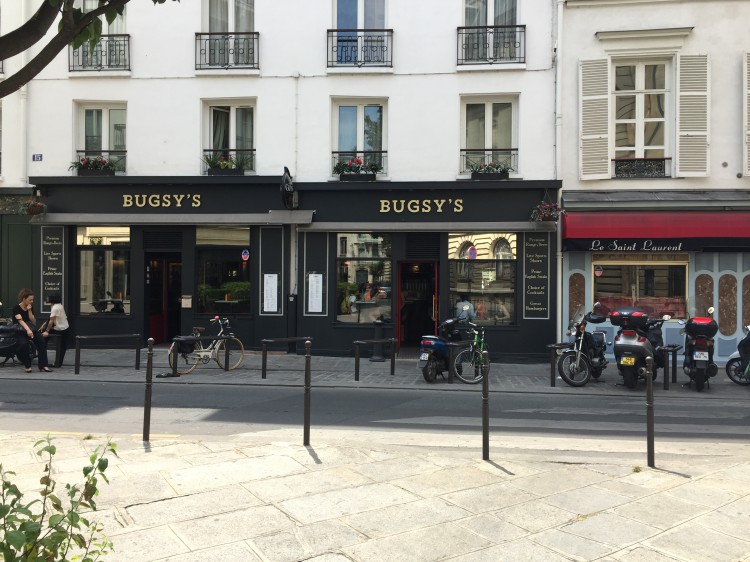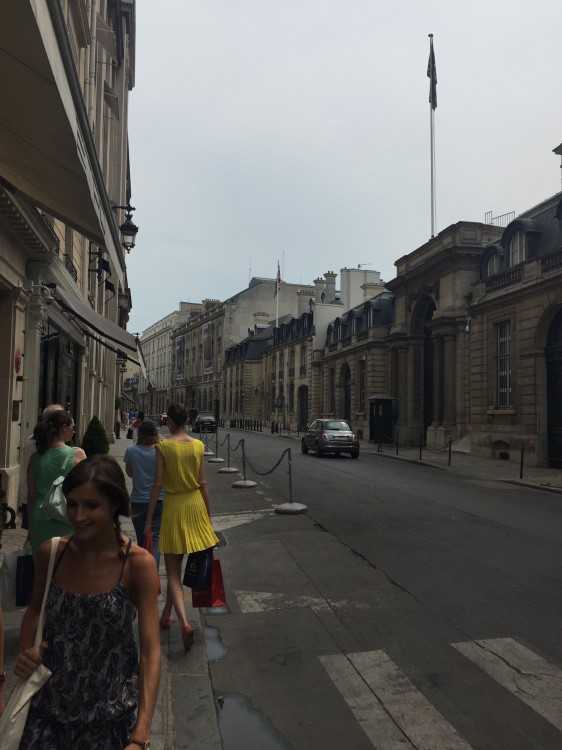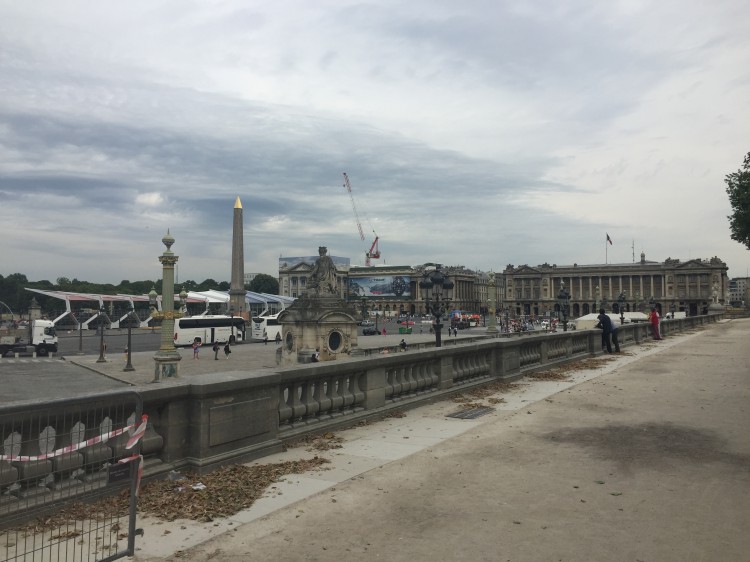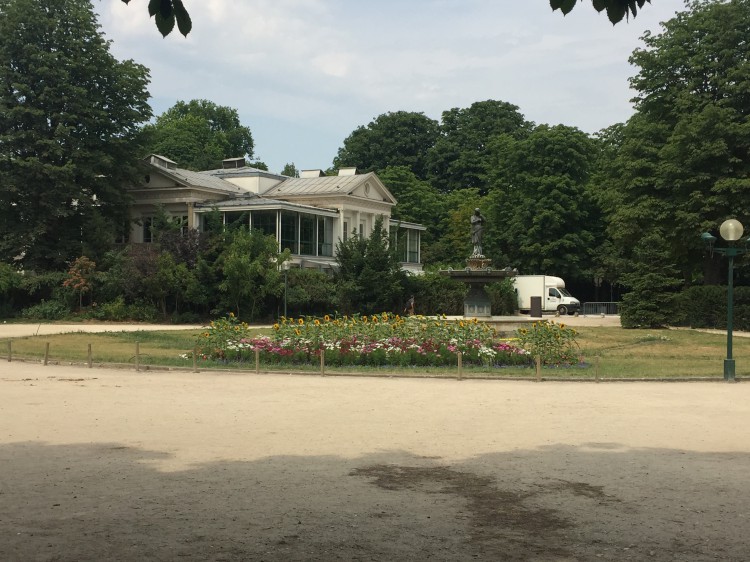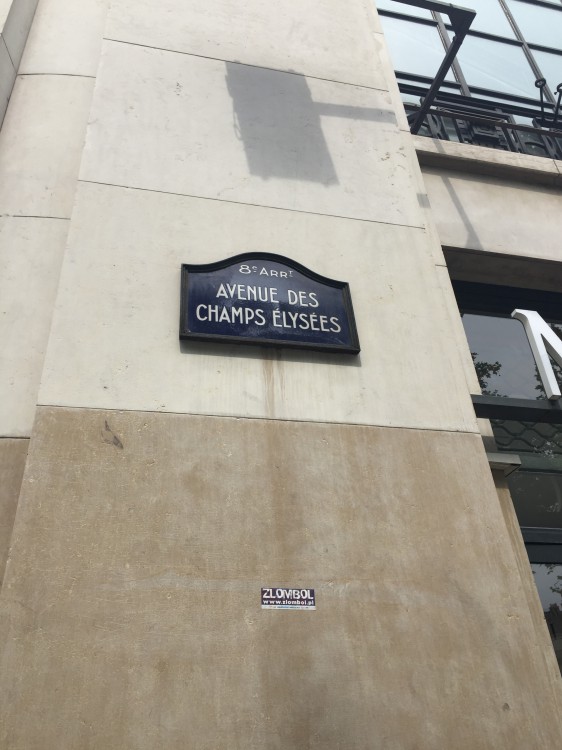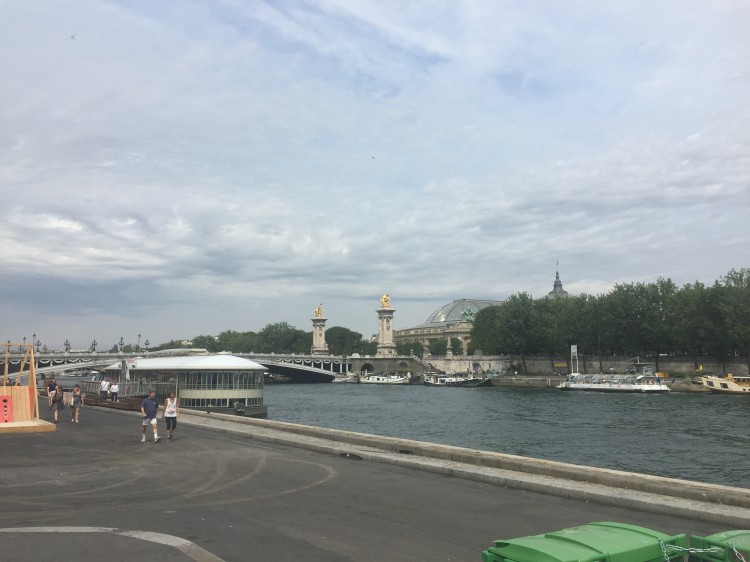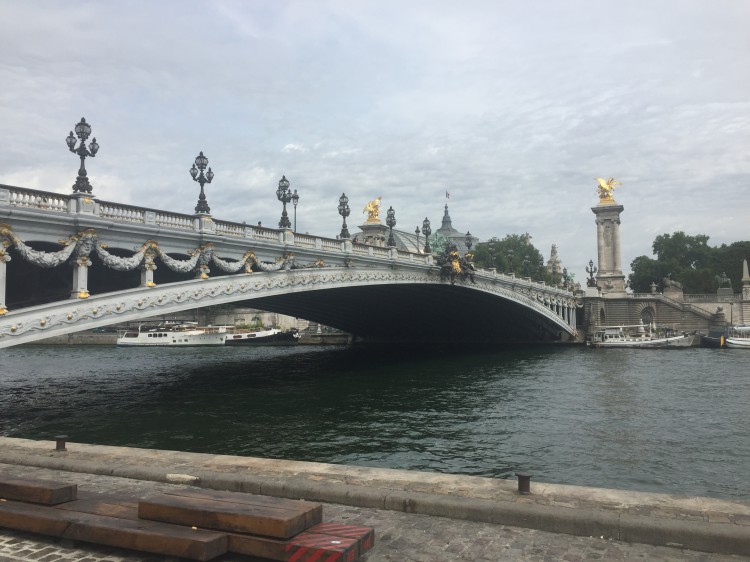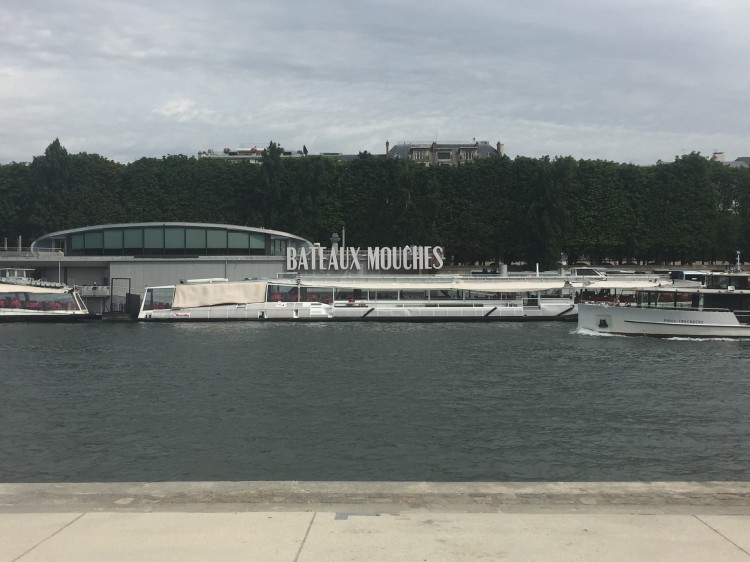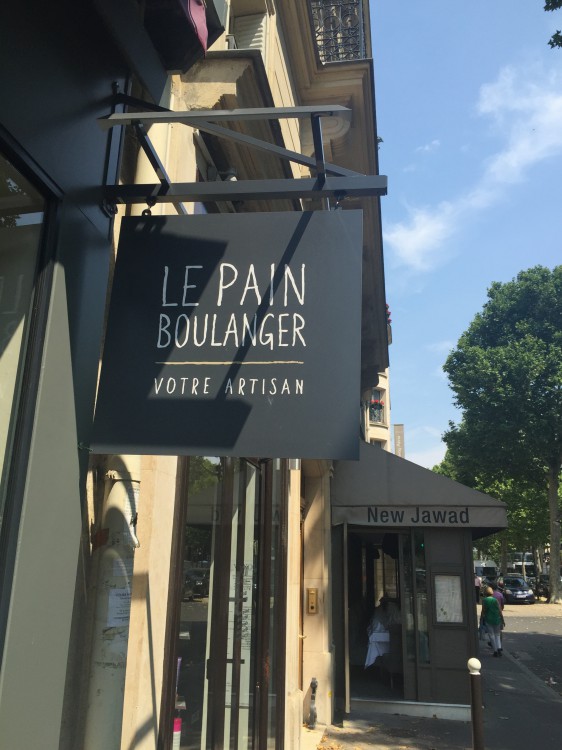 I stopped in at one of my favorite Paris museums, L'Orangerie. It's so cool that I have these Renoir and Monet paintings as placemats and wine coasters in my house, and was seeing the ACTUAL originals hanging on the wall. I usually go to the Louvre and Musee D'Orsay when in Paris, but I hadn't been to L'Orangerie since backpacking through Europe at 19.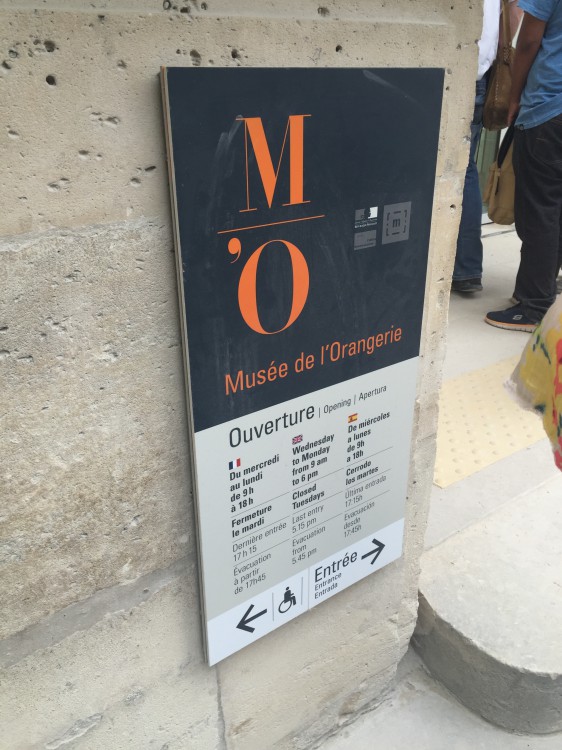 Of course the famous Monet waterlilies. I got lost in the waterlily rooms for 30 minutes just staring at the beautiful strokes.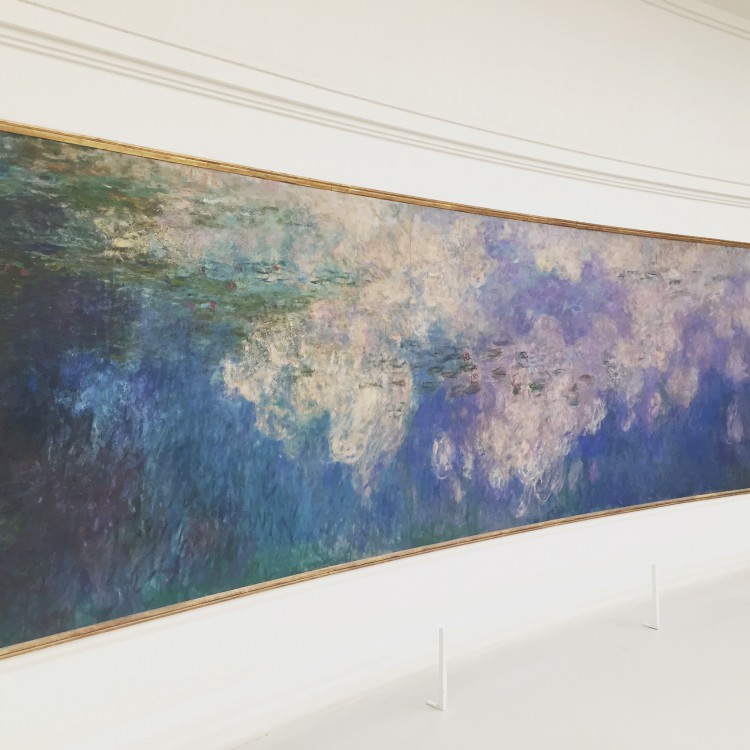 The best part of Europe? The SELFIE STICK! Bonjour selfie stick!! They are sold everywhere on the streets for 5 or 10 Euros, and I can see how they actually make your European scenery pictures more beautiful, but I just couldn't do it. Nope. I did however, capture one family SELFIE STICKING! 😉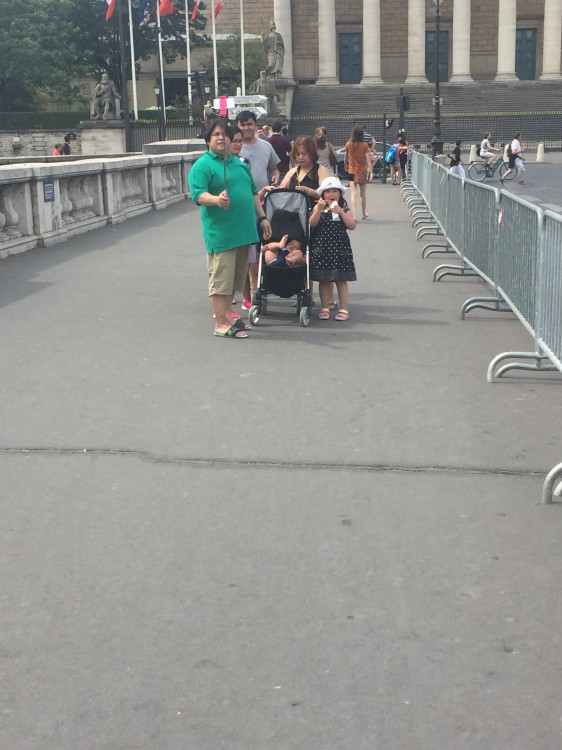 I spent Tuesday morning being shown three beautiful landmarks where three Lancome Tresor commercials were filmed. The ads with Penelope Cruz, Isabella Rossellini and Kate Winslet.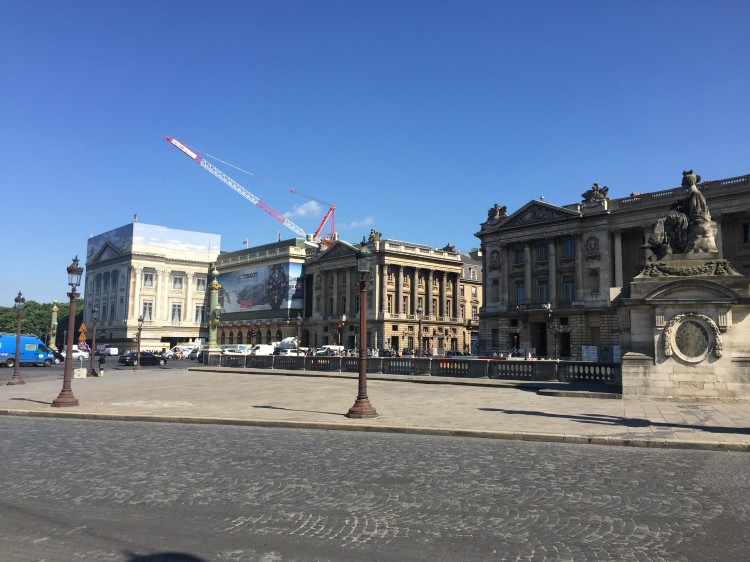 I also captured some nice ones of the Eiffel Tower during the tour… check out this couple getting married. So romantique!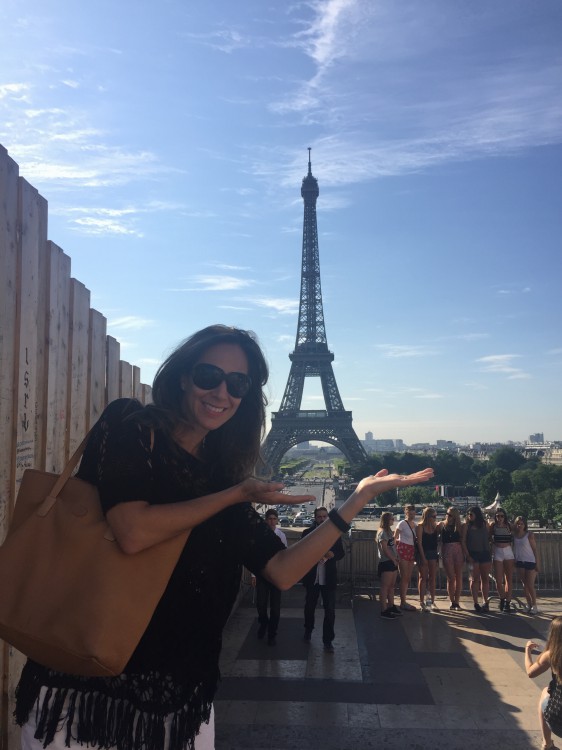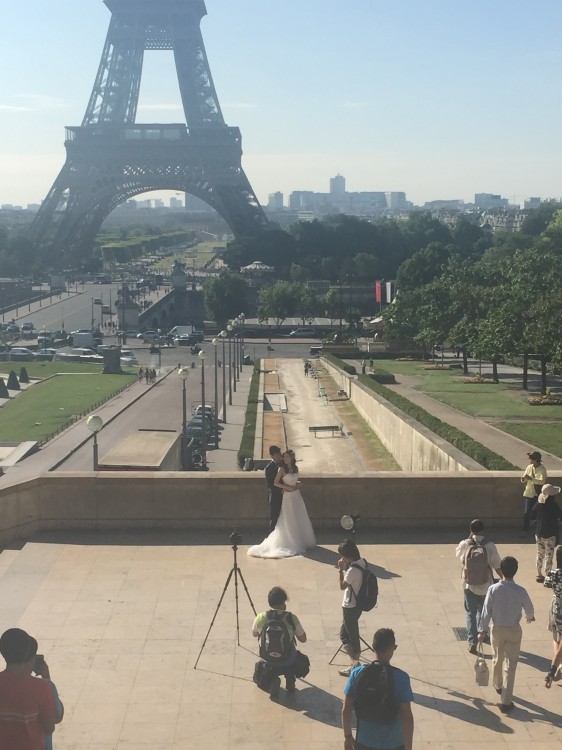 During my Tresor commercial sightseeing, we also saw the famous Pond Des Arts – The Love Bridge. You bring / buy your lock, seal your love, clip the lock to the bridge and throw the key in water. Check out all these locks!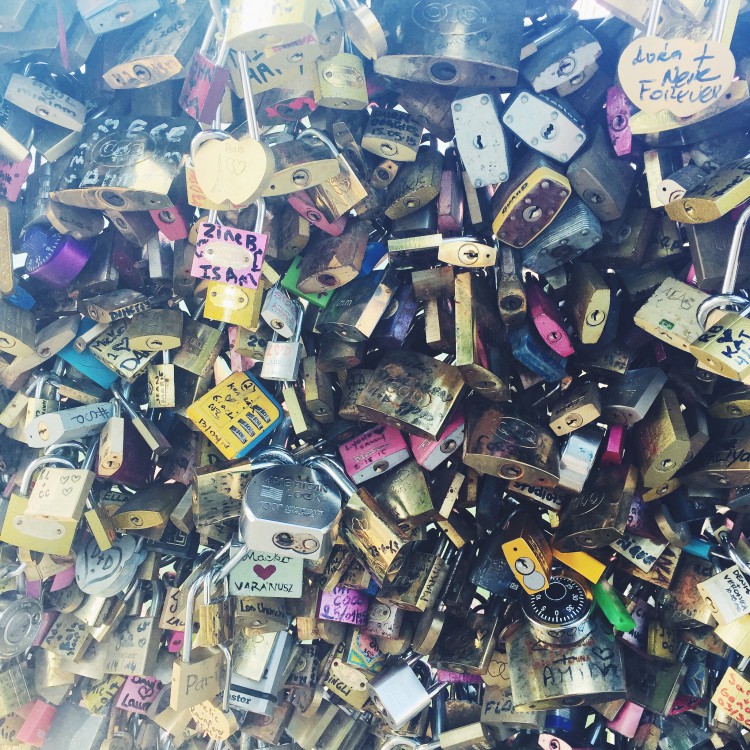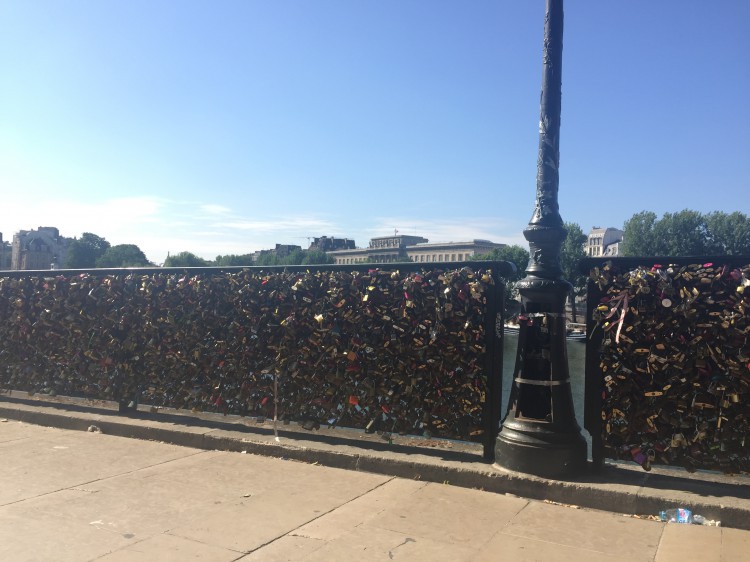 A beautiful day of sightseeing was complete with dinner with the incredible Lancome team.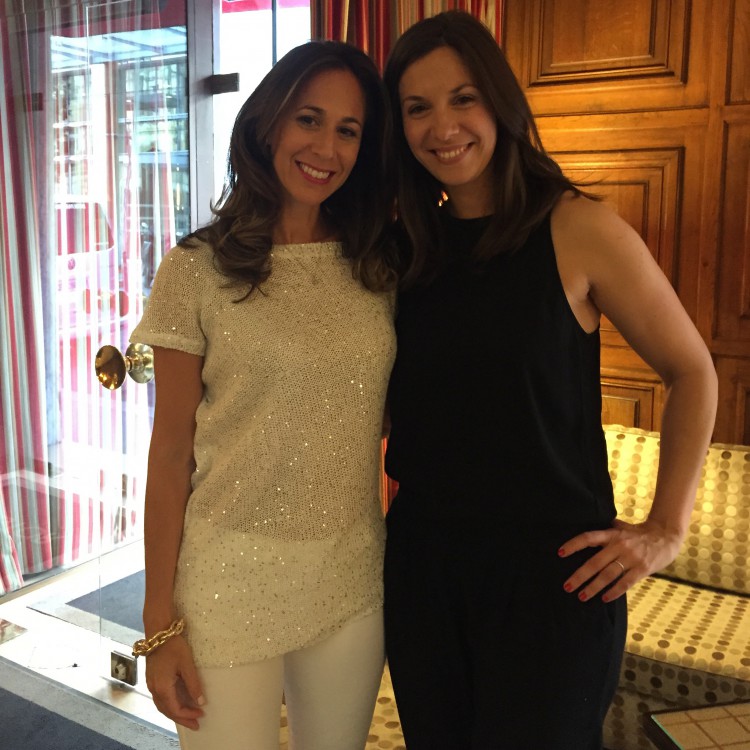 Dinner was outside at Monsieur Bleu Palais de Tokyo overlooking the Eiffel Tower. How beautiful is this setting?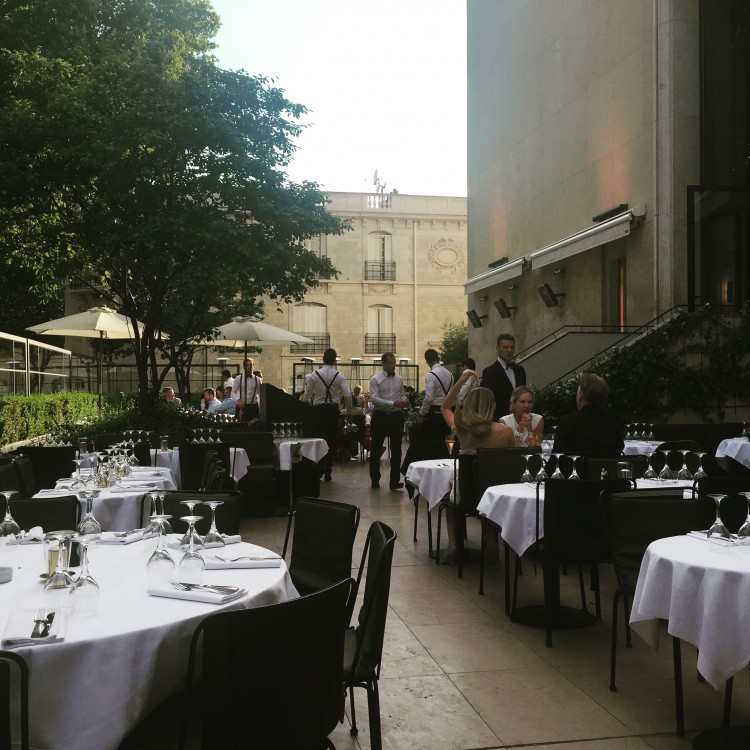 The highlight was to capture the Eiffel tower at 10:15 pm at night after dinner. It doesn't get dark in Paris 'till near 11 pm! Remind me why we don't live there?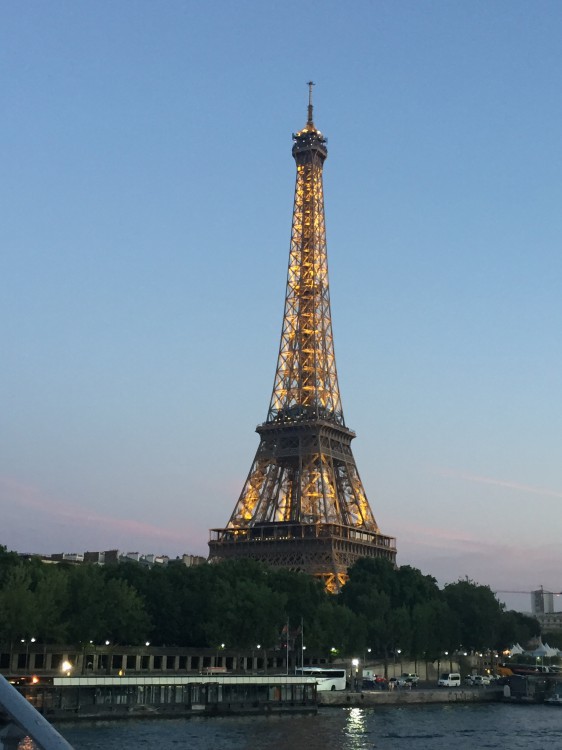 The next morning was like Groundhog Day – my usual breakfast of champions: warm baguette with camembert cheese. I'm definitely going to hell in a hand basket, people!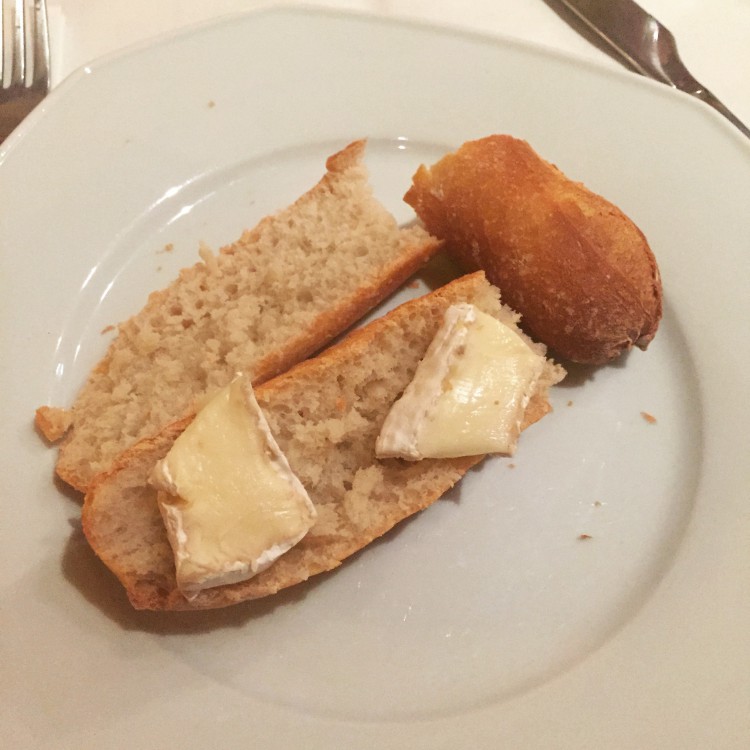 Lancome's 80th Anniversary
PARTY DAY
It had arrived! I spent the morning at the Lancome Institute getting pampered and beautified for the big 80th anniversary bash. A facial, makeup application and hair blowout made me feel like a queen for a day. When you have no one but yourself to care for, and you know your kids are safe at sleepaway camp, you surrender and enjoy. You really do.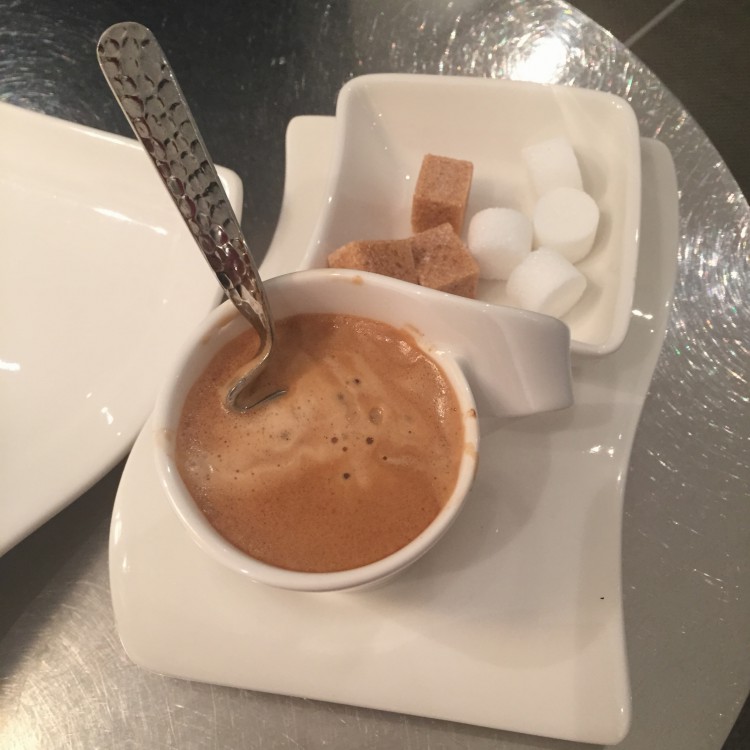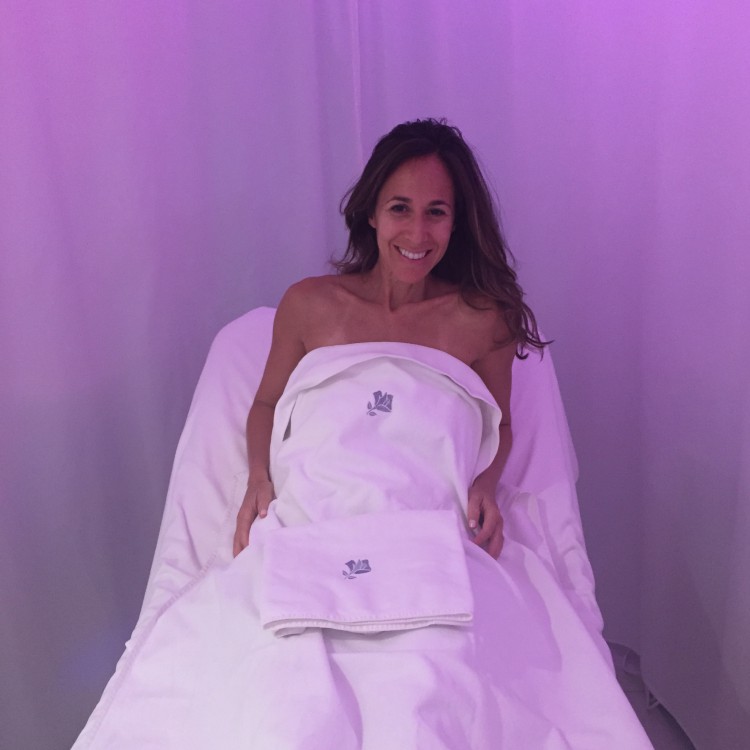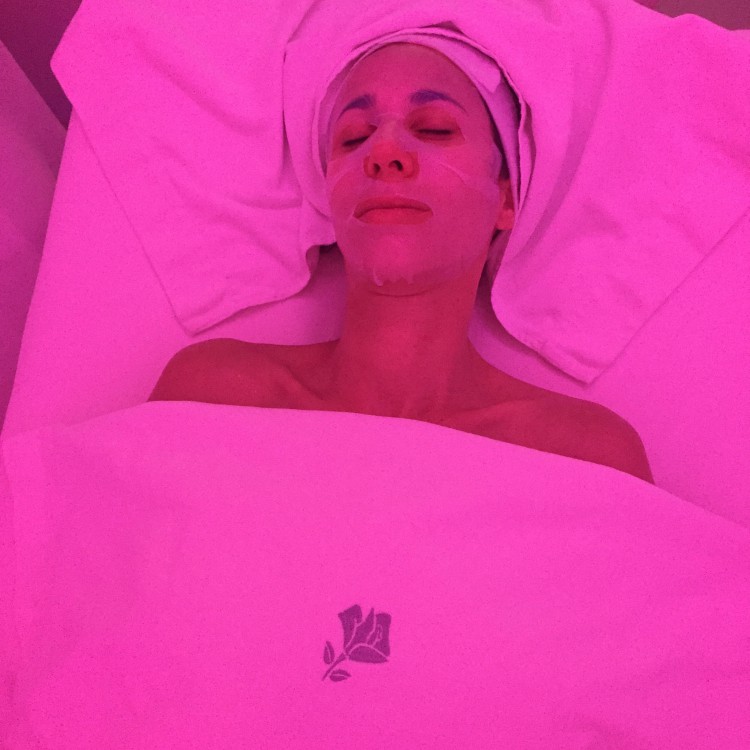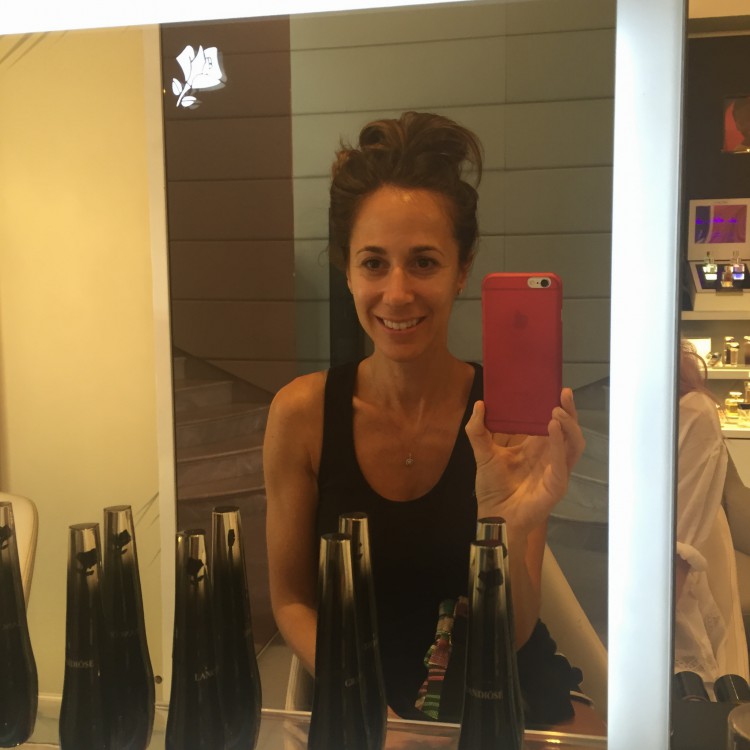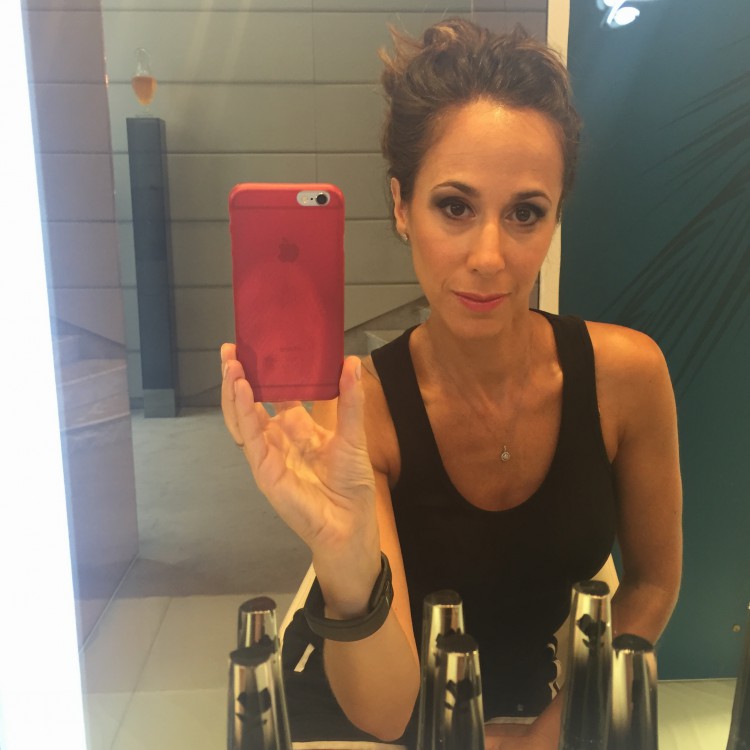 During my facial, my esthetician used some my favorite Lancome products on me —  Advanced Genefique (hello youth in a bottle), which I have been using since it came out this year. Ever since I started using Genefique, I kid you not, my face feels like a baby's bottom.
My other favorite that she used is the new Lancome ABSOLUE line – PRECIOUS CELLS and eye repair. These hydrate my skin to make it look and feel dewy, and help soften my laugh lines and crow's feet.
My esthetician also was kind enough give me a sample of my favorite nighttime beauty secret,  Hydra Zen overnight anti-stress serum. I wear this to bed about three-four times a week, and I absolutely LOVE how it makes my skin feel. Turning 40, I am more mindful than ever about taking good care of my skin.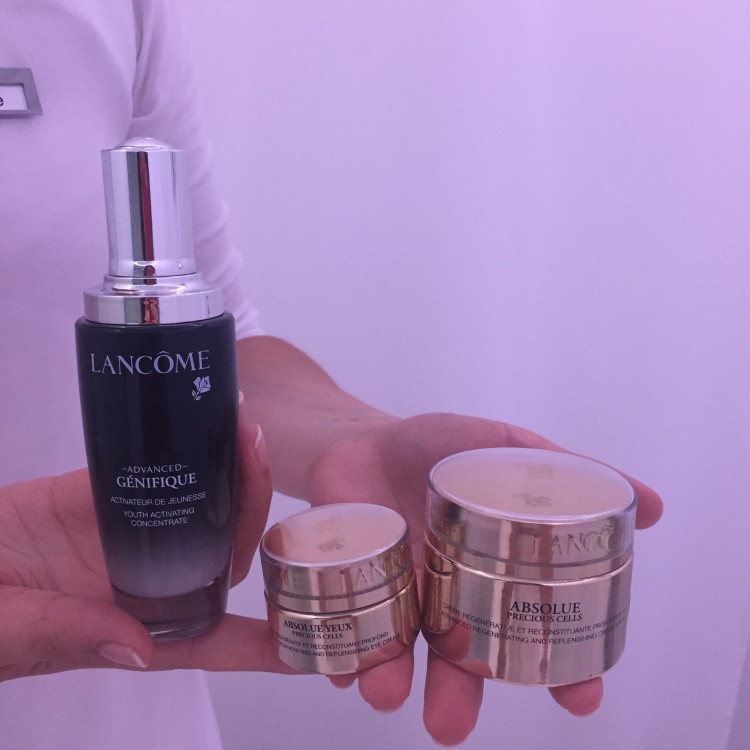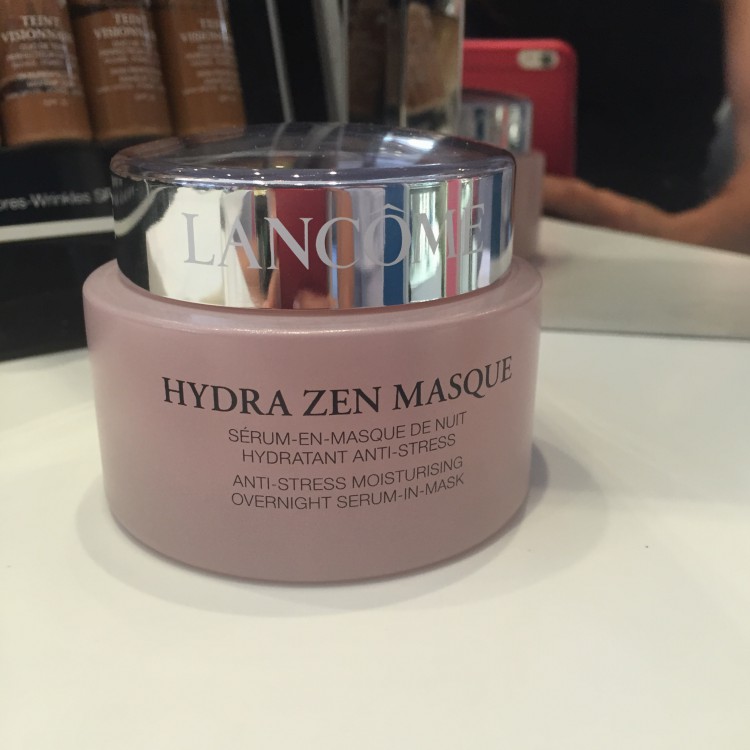 After the pampering, it was time to party!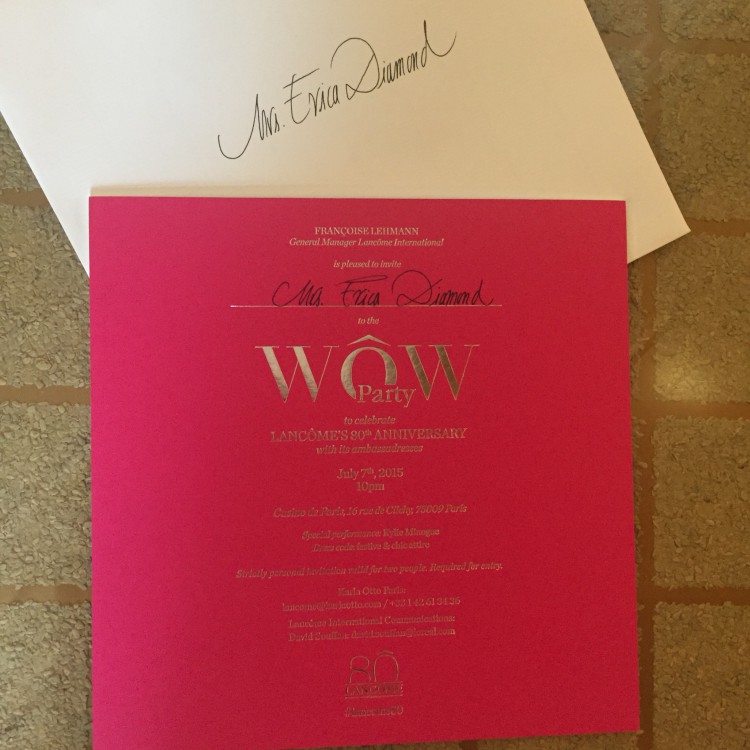 Our first stop was dinner at Michelin rated restaurant L'Abeille in the Shangri-La Hotel. This was truly AN EXPERIENCE!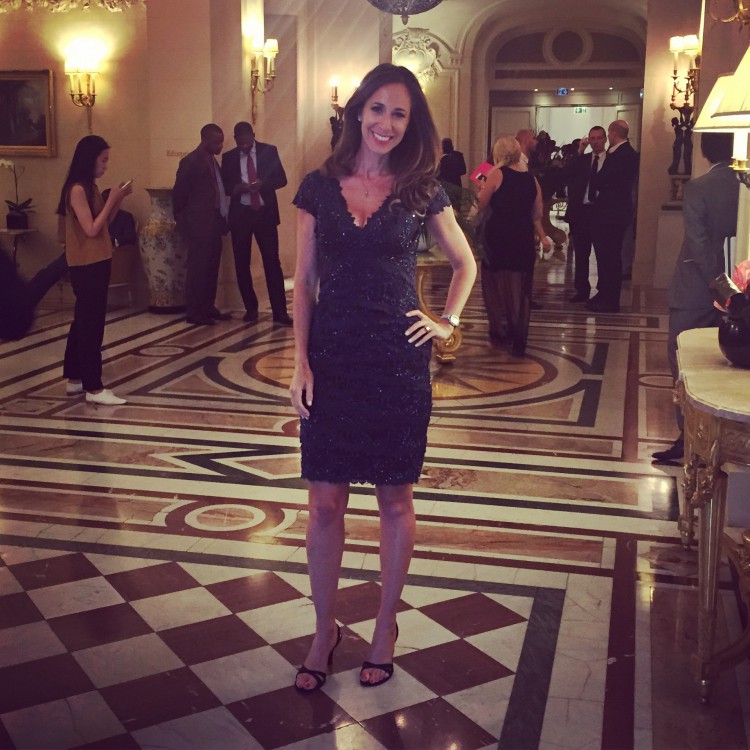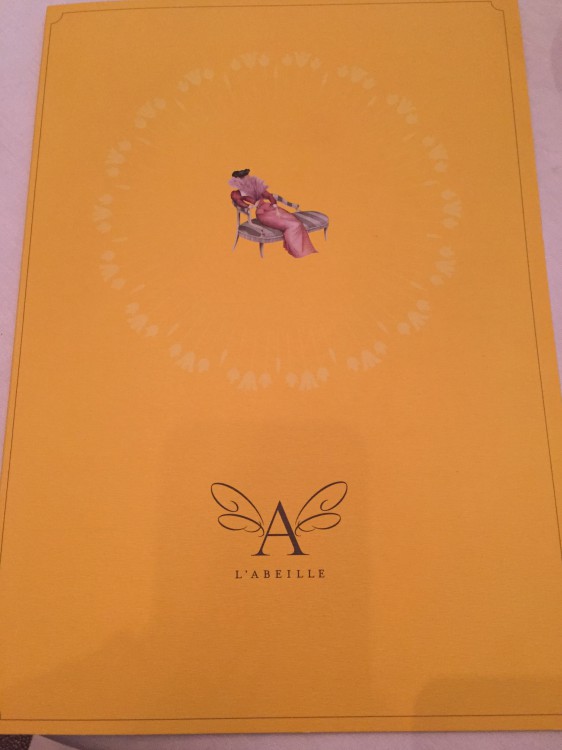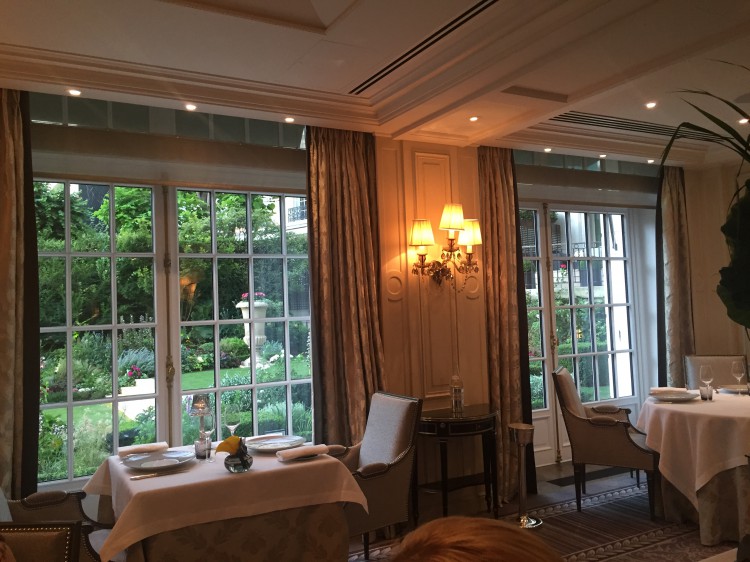 An appetizer of assorted tomatoes and cheese (obvs), but the sweetest yellow, green, and red tomatoes I've ever tasted.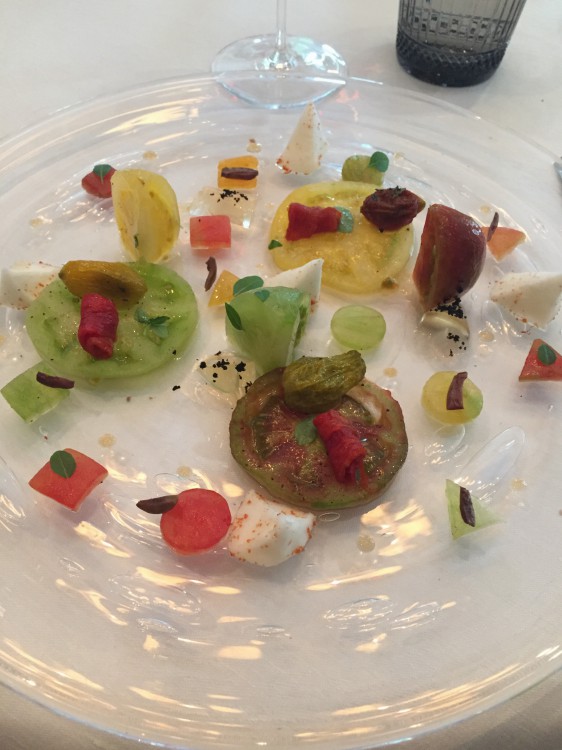 Za Lobsturrrrr with za peaches! They made me smell the aroma of my lobster! 😉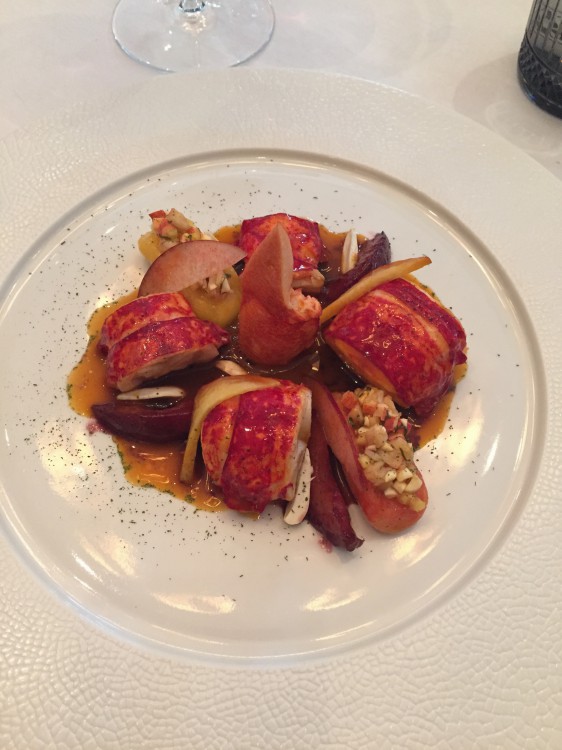 The cheese dessert before the dessert. I'm a cheese slut, so….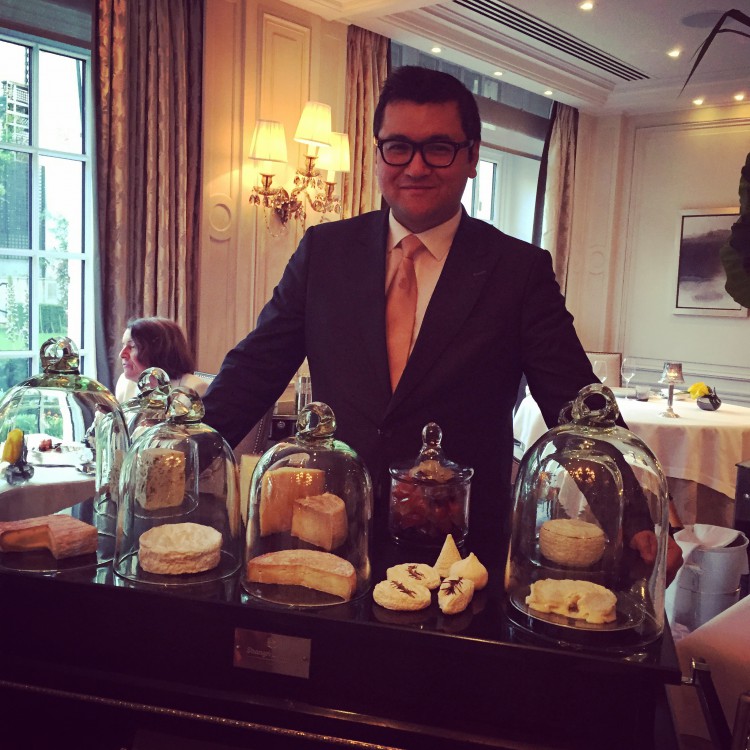 And for dessert, because the restaurant is called L'Abeille, which is French for bee, their signature dessert is the hive honeycomb.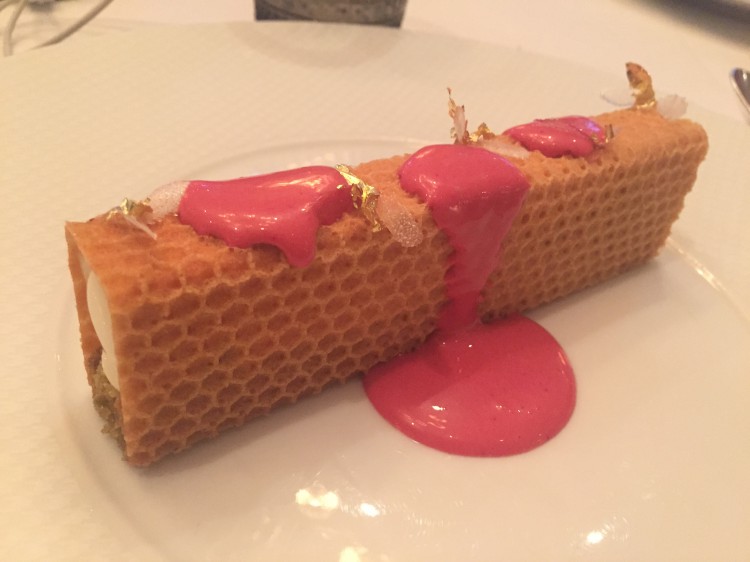 Then off to really party! Entering the Casino de Paris for Lancome's 80th anniversary celebration. Canada representing!
And the WORLD Lancome Ambassadors! Isabella, Lupita, Julia, Penelope and Kate. Julia Roberts still remains for me, the most delicious, most beautiful woman. And I loved Isabella's essence – speaking to her, she was simply lovely.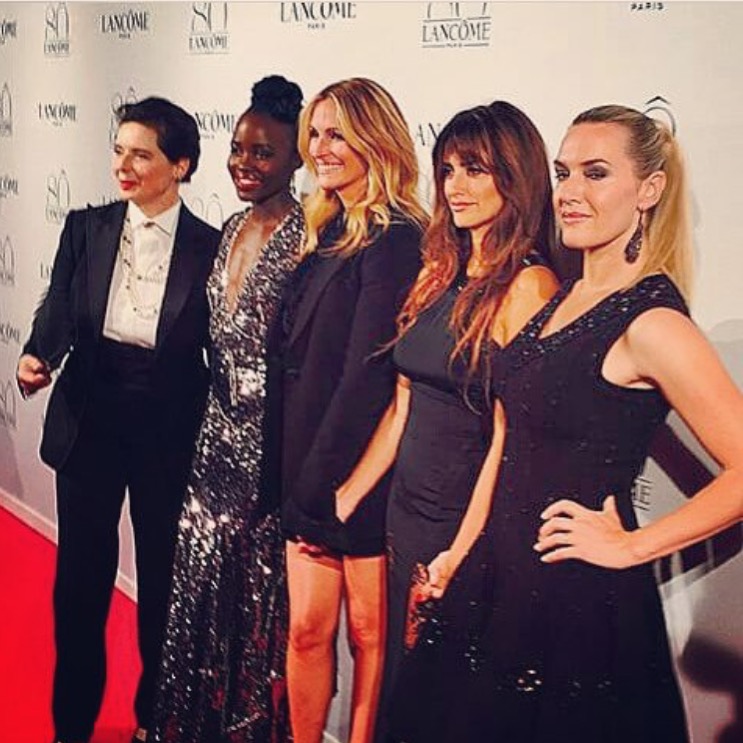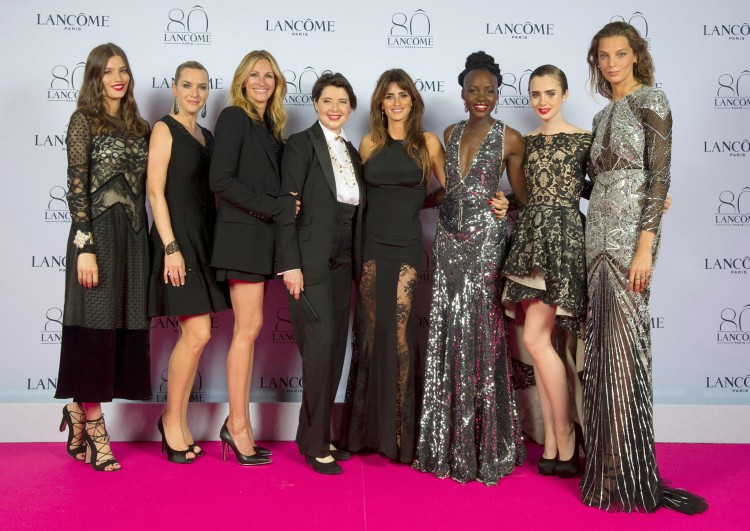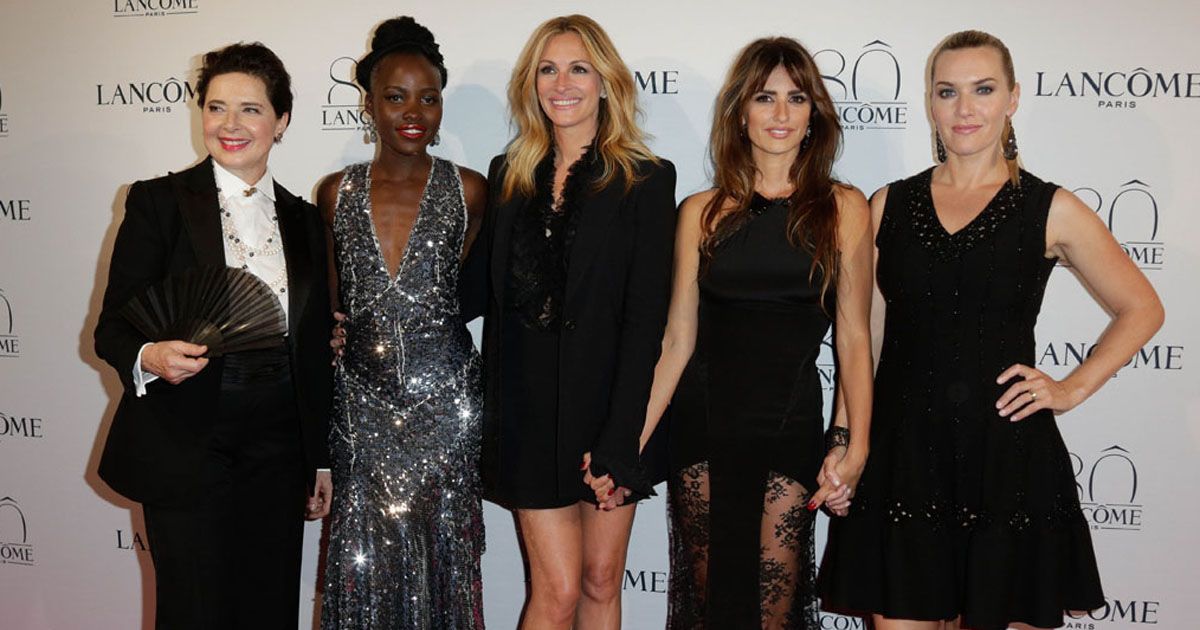 Some other guests at our party.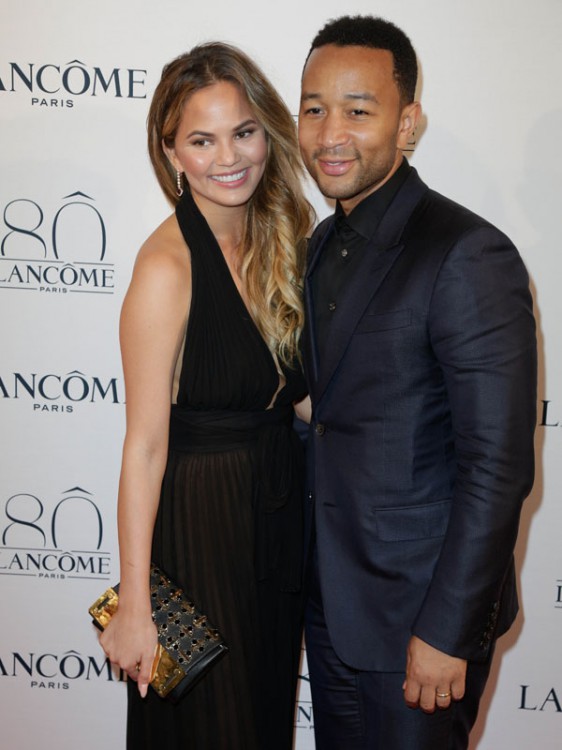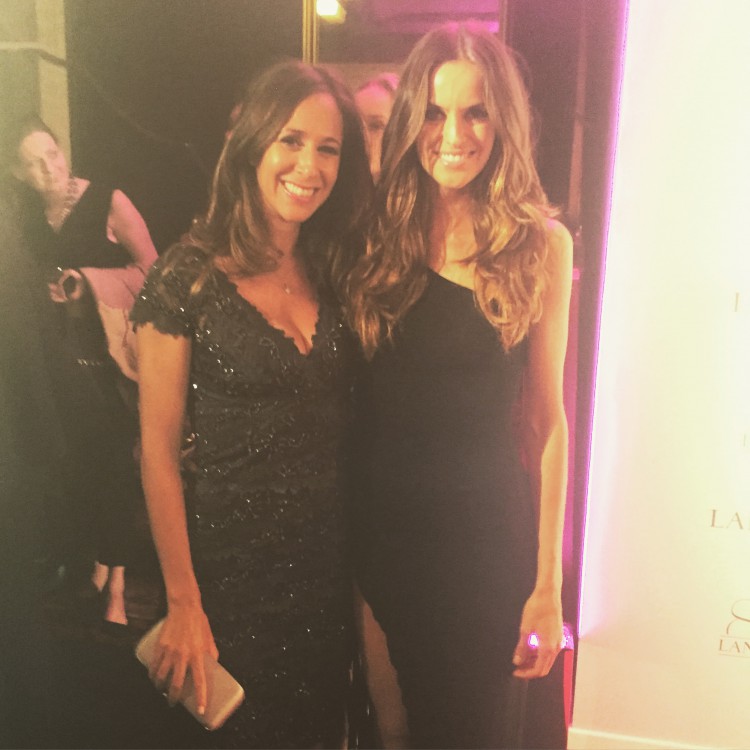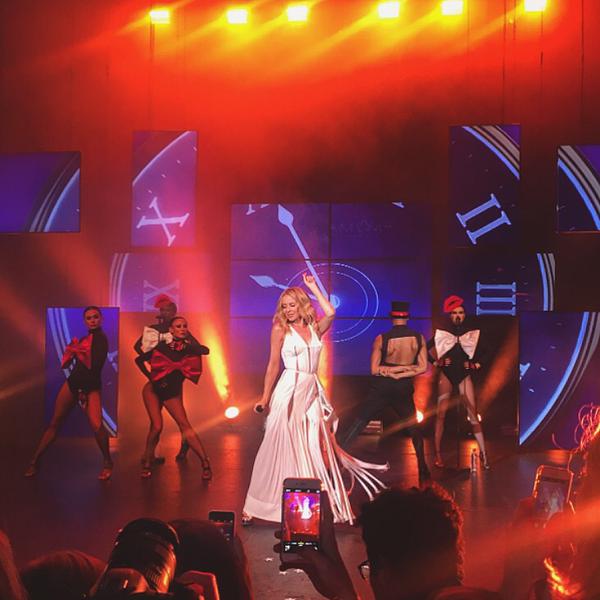 And then I woke Wednesday morning, and flew home.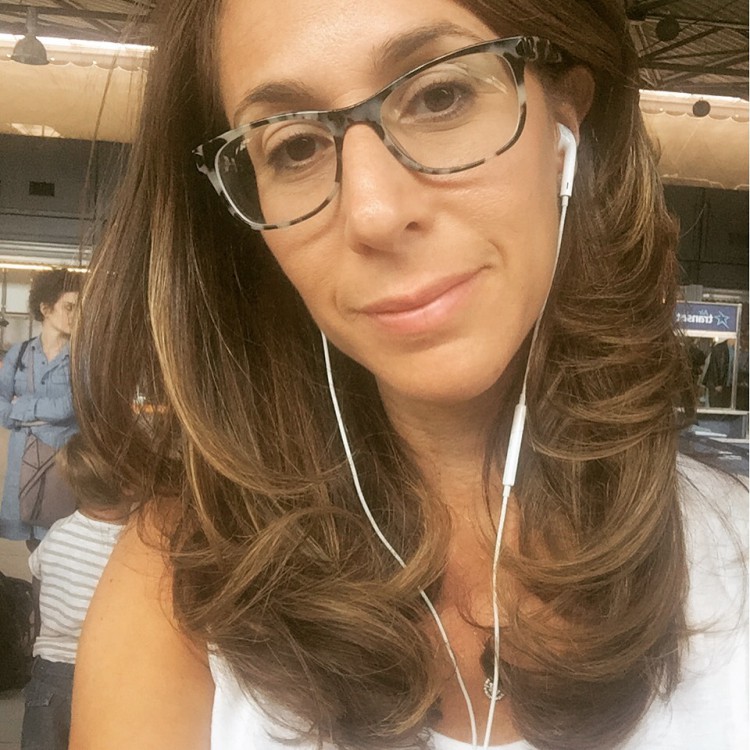 Thank you Lancome for an experience of a lifetime. Having worn Lancome products for years, it was incredible to see first hand where the magic happens.
Thank you for also helping me realize that I am okay on my own in a strange city. It made coming home to my husband all the more sweet.
Have a great weekend everyone. And a reminder that if you sign up at Lancome.com today, you'll get 10% off your first purchase.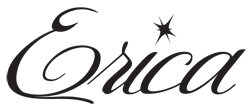 Disclosure: I'm proud to be a paid Lancome Canada Ambassador. All opinions are my own.